Discover the history behind one of our most popular prints read more
From wallpaper to glass tableware and even a set of lace curtains, our iconic Josette print has definitely made a strong statement across its fifteen year history. But where did it all start? Read on to find out…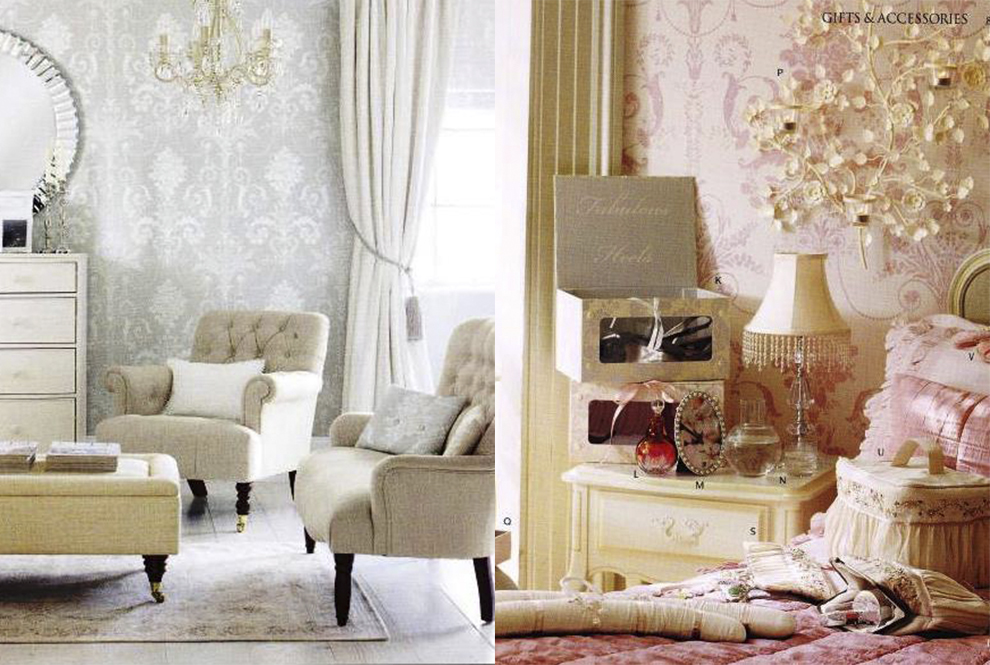 The beginning…
Like so many of our rich home furnishing prints, Josette takes its ornate fleur-de-lis roots from an antique piece of silk dating back to the early twentieth century. As you can see, our design retains a lot of this piece's classically-inspired elements such as the beautiful central urn housing an array of wild roses and harebells all framed by those coiled acanthus leaves which give this design such an extravagant touch especially in this gorgeous silver and steel blue palette. And how could we forget those miniature peonies whose more rounded style has inspired many a great Laura Ashley print including our trailing Isodore from 2009.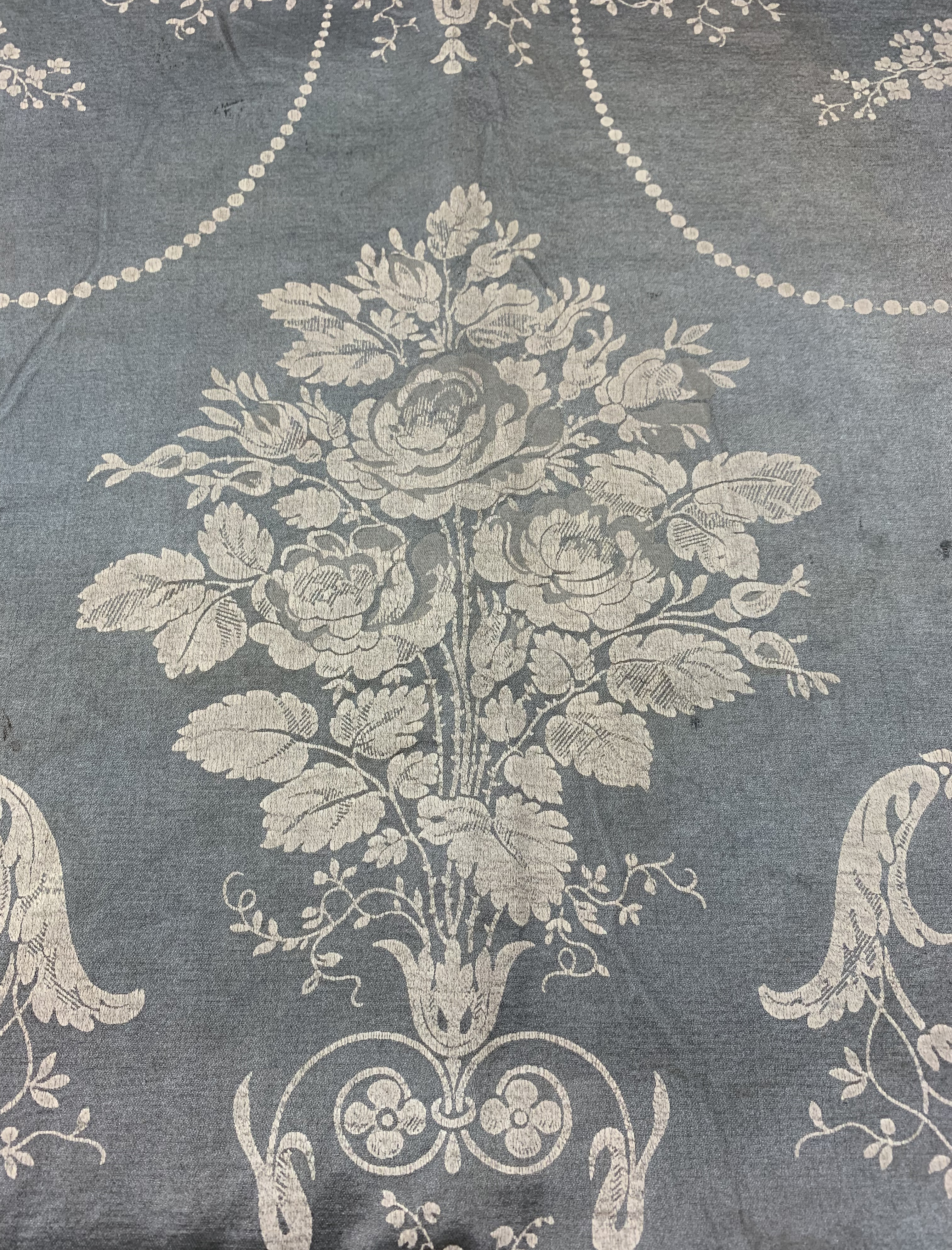 Early Twentieth Century Antique Silk Print
A Provençal Affair…
Making its grand debut back in 2004, Josette took on a very French flavour in soft colour schemes of white, lavender and duck egg blue. This inherent French quality to the design can be traced back to its original title of "Printed Toile" which if you haven't read our previous blog post is a quintessential French and British printing craft used in grand Rococo and Baroque interiors. It's hard not to picture this antique silk hanging in an opulent mansion somewhere in the Bourgogne countryside is it…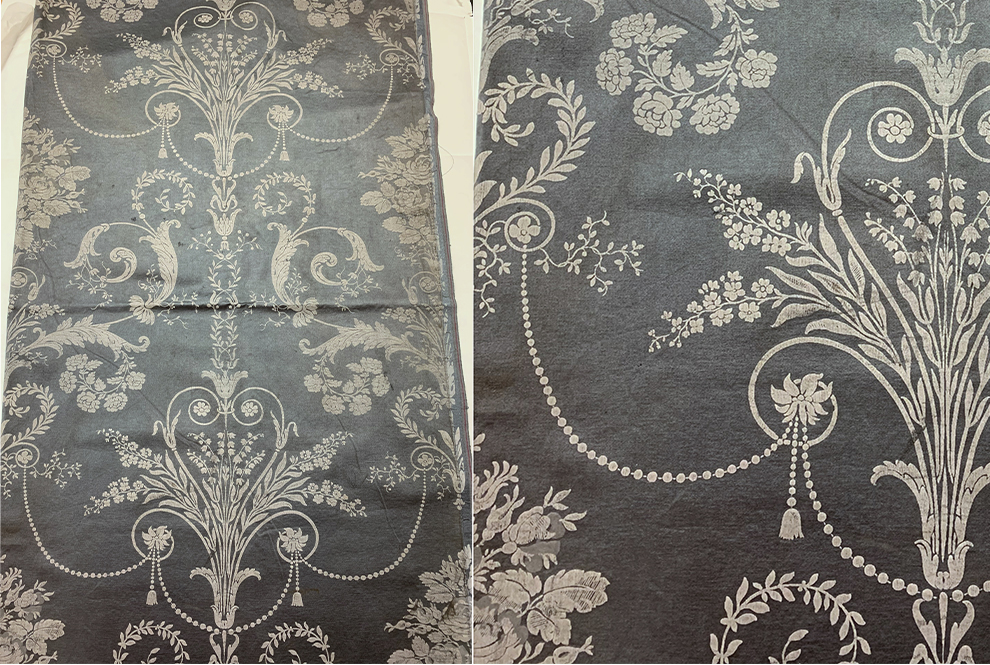 Up close you can really see the silvery leaves and stems printed into the grain of the heavy silk damask.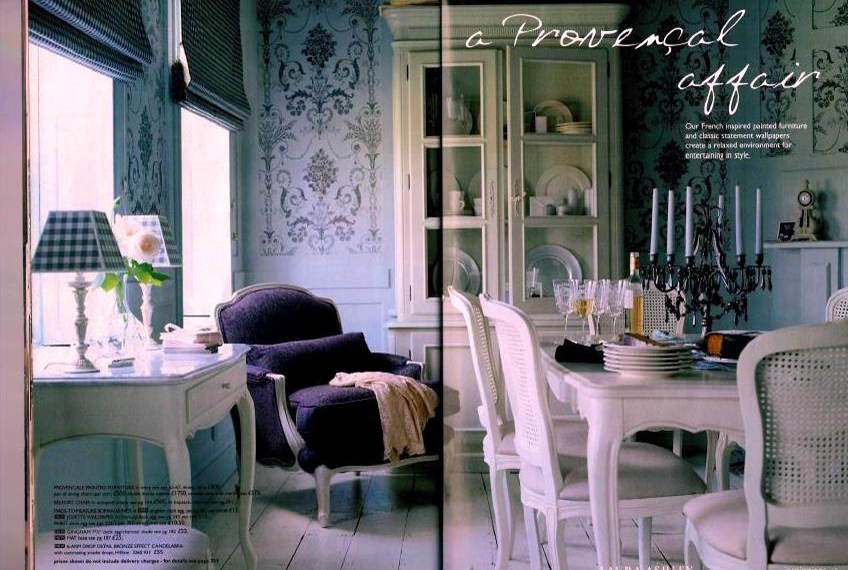 The Josette print today…
Since the Josette print first graced the pages of our 2004 catalogue it has been a favourite among customers. Its detailed and elegant design has made it a popular choice among the design forward and is often seen gracing the walls of bedrooms, kitchen and dining areas, and living rooms. Today the print is often used in grey interiors, creating a dynamic backdrop for those following the grey on grey trend.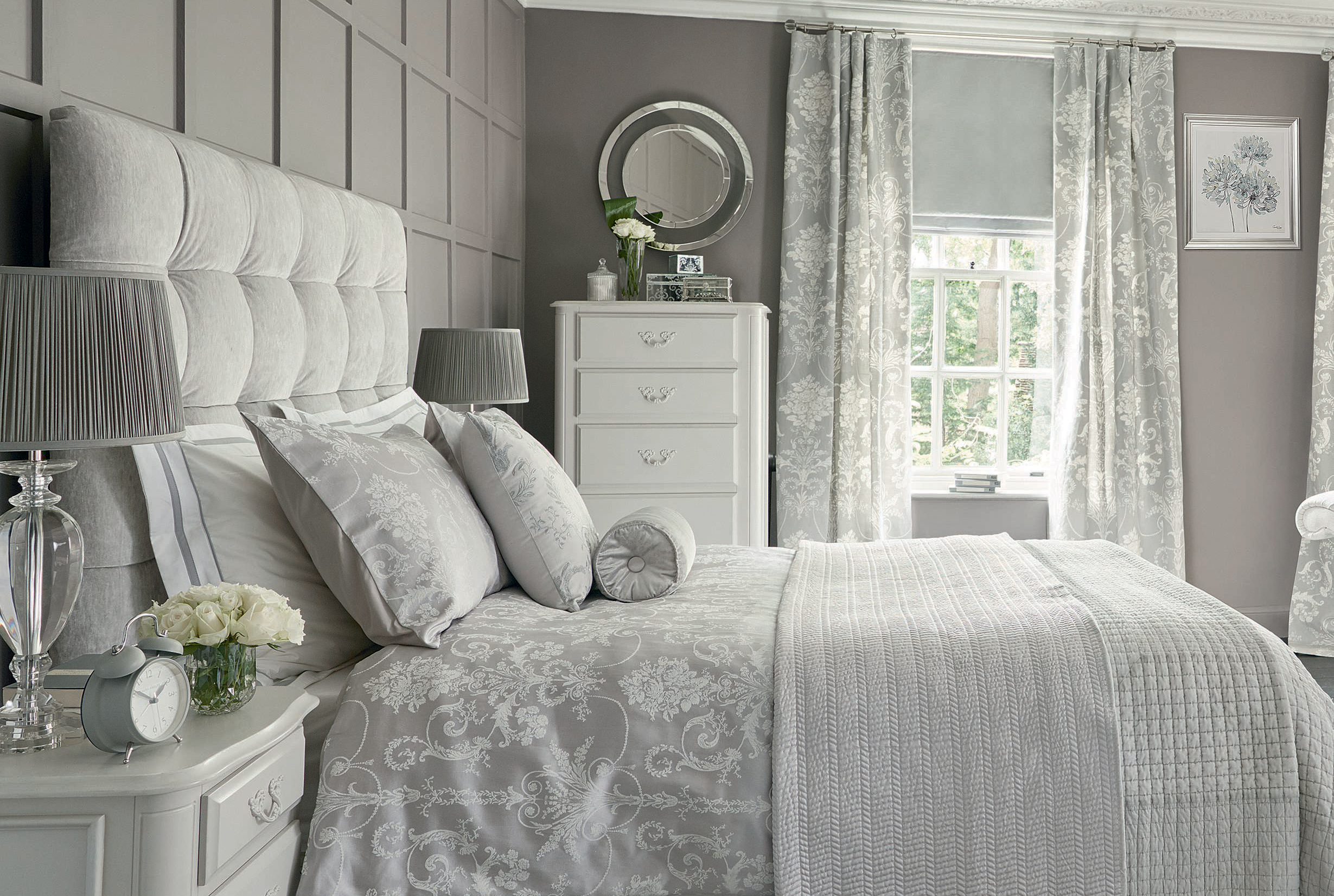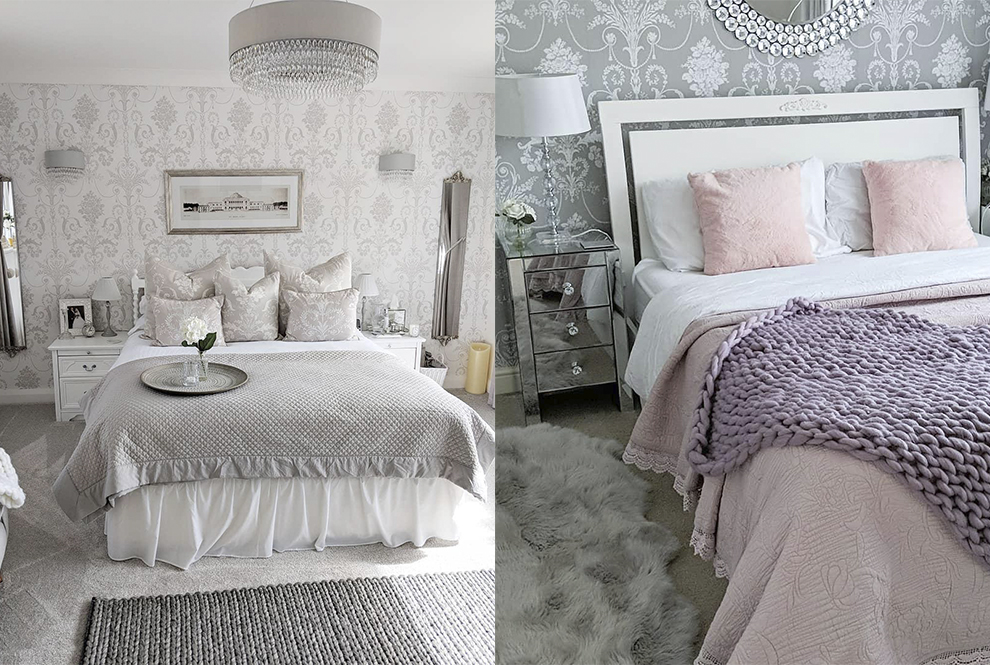 The Josette print has been so popular over the years that it has been revived in over 20 re-colourations and has stood the test of time as colour palettes have come in and out of style.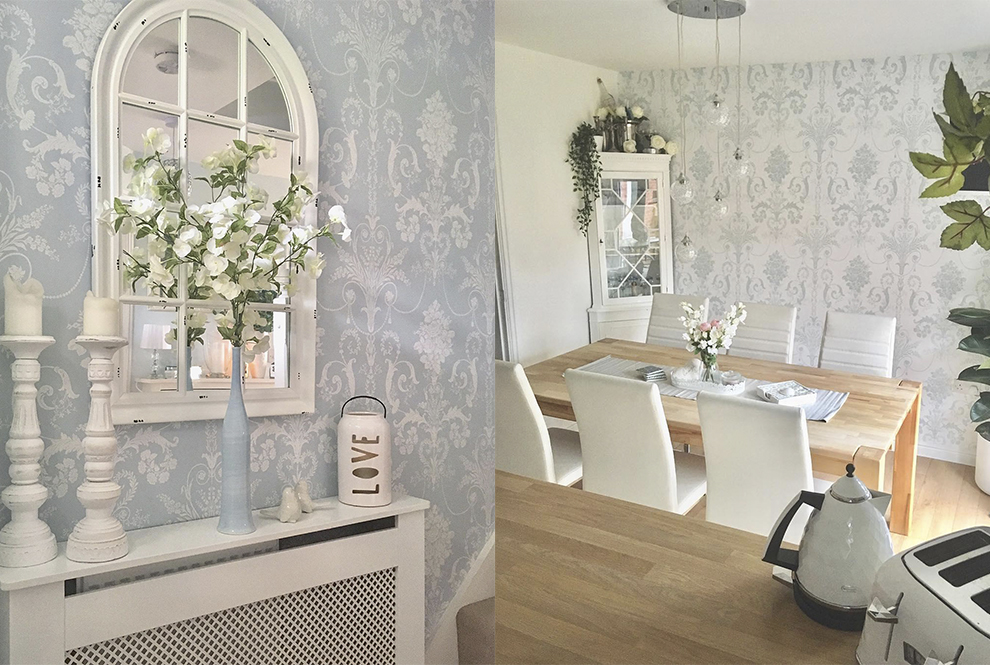 The popularity of the print has also seen the design transferred across to curtains and bedspreads as well as a number of home accessories. Laura Ashley now has a Josette kitchenware collection as well as a number of Josette storage solutions. For a pattern with such quaint beginnings, it will be interesting to see what the future holds for this elegant print.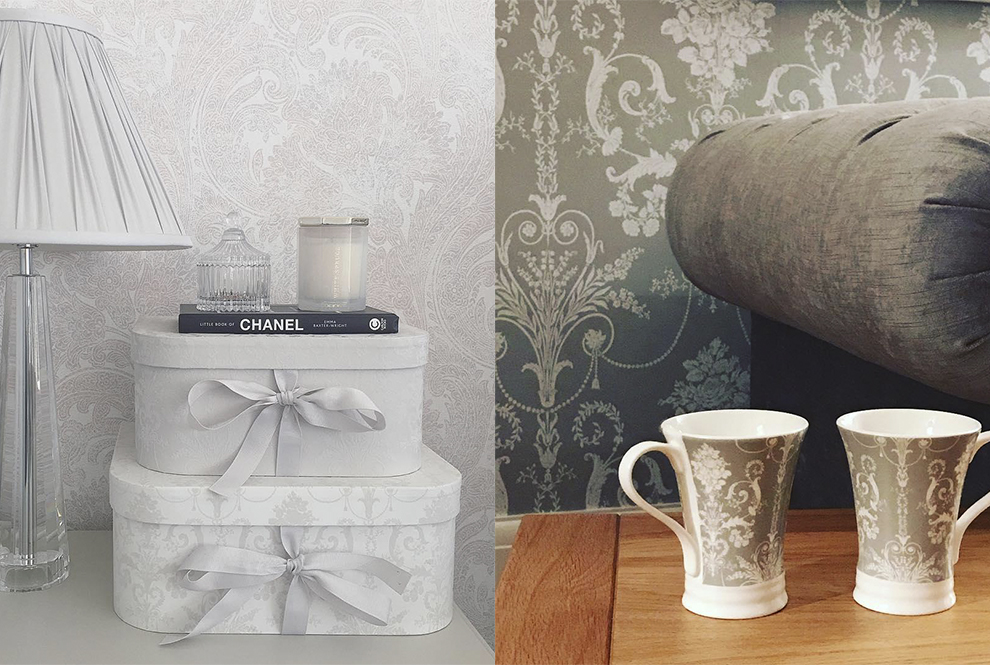 Is the Josette print one of your favourites? Let us know in the comments below.