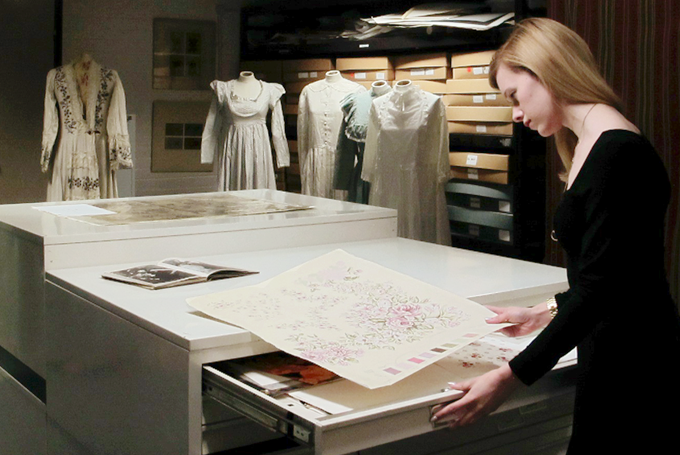 Holly gives us an insight into working in our much loved archive... read more
The Archive is one of the biggest talking points at the Laura Ashley HQ, we love its rich heritage so much so that we thought you might like to read about what makes it so special. We invited archivist Holly to give us an insight into working in the archive and to provide us with brief history about Laura Ashley…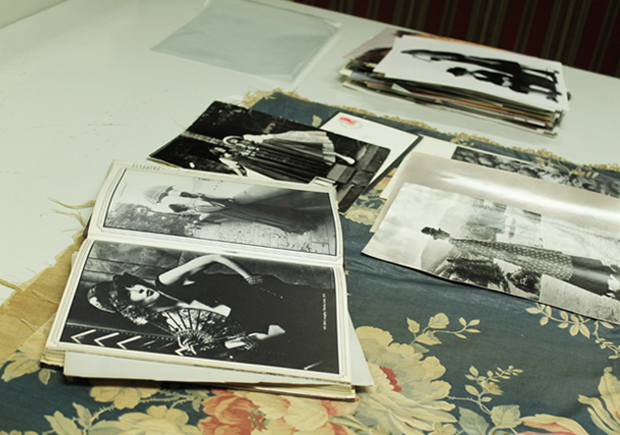 Last year I graduated from Central Saint Martins where I studied fashion history and theory. There, my understanding of dress and culture was nurtured, both academically and practically. I remember being introduced to all these archives. I found them so mysterious, rooms full of history; almost like libraries of life. In the past, I have archived for other high-end retailers, as well as other private collections.
For me, Laura Ashley has been forever associated with its enchanting prints and vision of elegant country life. The company's history, however, goes beyond frills and florals and is a meaningful tale of British design. For over sixty years, its sense of practical romanticism, which was cultivated by the Ashleys from the beginning, has prevailed and endured. So when I was invited to act as the company's archivist, the chance to be a guardian of that heritage was an interesting one.
There are rarely two days the same in the archive. One might be spent researching for new season designs, the next arranging loans for an upcoming exhibition and then another buried in the collections, cataloguing and photographing materials for the database. The archive is such a precious resource that it takes time to carefully record and preserve each individual piece.
The full archive, which is presently comprised of many thousands of products, is divided between London and Wales, where it is overseen by Ann. She has been with the company for many years and as such has a rare and specialised understanding of its history. Her insights are invaluable, both to the archive and those who use it.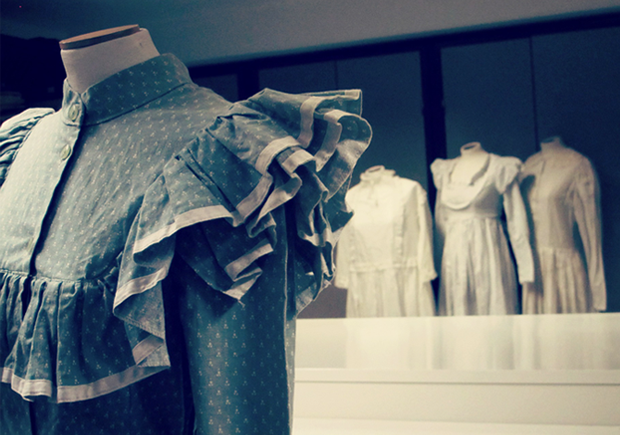 Laura Ashley's heritage lies at the heart of the company and is its essence, even today. As a result, I can find myself collaborating simultaneously with many different departments, be they related to design, press or retail. One may be in search of prints using butterflies or bees, whilst another will be looking to find out about our Paris stores in the seventies. There's always some buried treasure to unearth. Customers past and present will get in touch too, with questions or anecdotes they wish to share. This is always so enlightening and can lead to some wonderful discoveries. Occasionally, we are also lucky to receive donations. Most recently these have included a printed smock in cornflower blue that our benefactor wore to be married in 1974.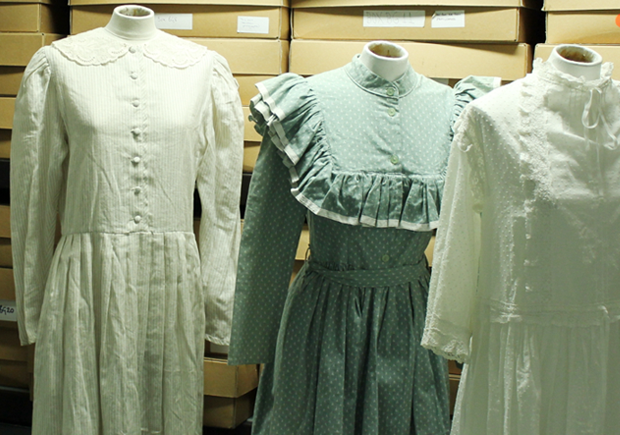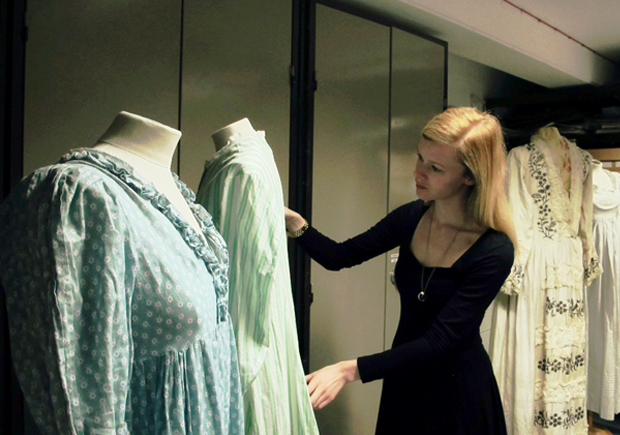 Personally, the really charming pieces aren't necessarily the most perfect examples of company heritage. I treasure the chipped Victorian imitation teacups and the way some of the older dresses are frayed at the hem from wear. Their flaws are a reminder of the objects' journeys and that Laura Ashley has always created designs for real life. Sometimes, it is as important to preserve their stories as much as it is the objects themselves.
Along with our extensive product collection, we have cabinets upon cabinets overflowing with inspirational pieces. Often it's here that designers begin their search for new fashion and interior stories. There's so much to capture their imaginations from antique fabric sample books to soft furnishings and vintage fashions. My most beloved piece might be an eighteenth century silk gown, which was brought from Christie's auction house when Laura was still alive. She was a great believer in looking to history to inspire her work. I like to think, were she around today, she'd be proud of the archive and the way it has grown over the years.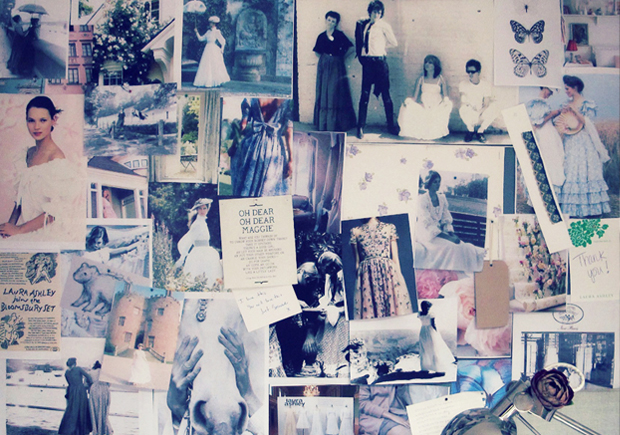 Some of my other favourite curiosities include photographs of a baby-faced Kate Moss modelling our wedding dresses, antique patchwork quilts, notes handwritten by Laura herself and wallpaper designed by David Bowie for the charity War Child.
If you have any old vintage Laura Ashley items that you would like to kindly donate to the archive where they will be looked after and treasured please contact our archive on 020 7880 5379.
We hoped you enjoyed reading about the Laura Ashley archive! Do you have any questions for Holly? Let us know in the comments below or read a little bit more about our heritage here.