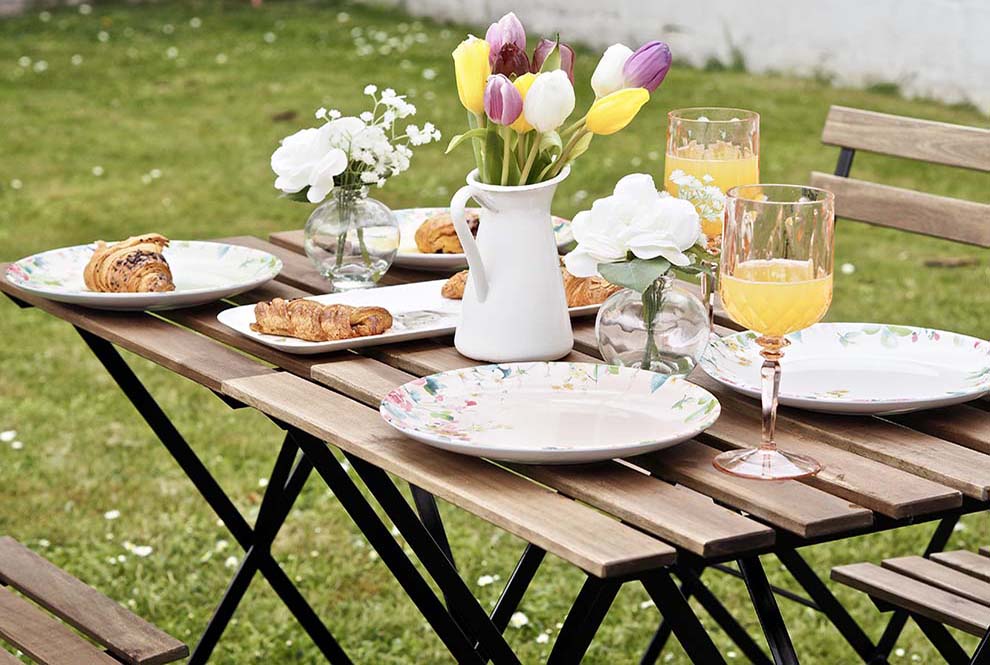 Enjoy national picnic day and celebrate with a little help from Laura Ashley! read more
The summer is finally upon us and that only means one thing… picnic season has arrived! It is national picnic week from 15-24th of June and its time to celebrate. We have the perfect picnic gear for your day in the sun!
Fairground Picnic Accessories To Celebrate National Picnic Day
We have made the process of packing for your picnic easier. Make the outdoors fun with our Fairground Picnic Accessories collection.
If you're worried about your dress getting muddy fear not! We have the perfect solution for you. Our Picnic Rugs are ideal for laying out your delicious selection of picnic treats.
If you're looking to relax in a more comfortable manner why not try our comfy Picnic Chairs. They provide excellent support and a cup holder for your cold beverage.
Our Picnic Bag matches all the items in the Fairground Picnic Accessories Collection. The cute little matching lunch box is small enough to conveniently fit into the bag.
Keeping your drinks and food cold in the warm British summer has always been a problem for picnickers. Our insulated picnic carrier keeps all your food at the ideal temperature so all you need to worry about is which bottle of bubbly your picking for the occasion.
Dine In Style
Just because your dining alfresco does not mean you have to compromise on style purely for practicality. Picnic spreads can be as glamorous as one desires with a little help from Laura Ashley.
Everyone knows that a good cocktail perfectly compliments the summer sun. In order to keep your picnic looking elegant why not try serving your cocktails in our new Faceted Clear Acrylic Jug, which is available in clear, and a beautiful blush colour that we just adore.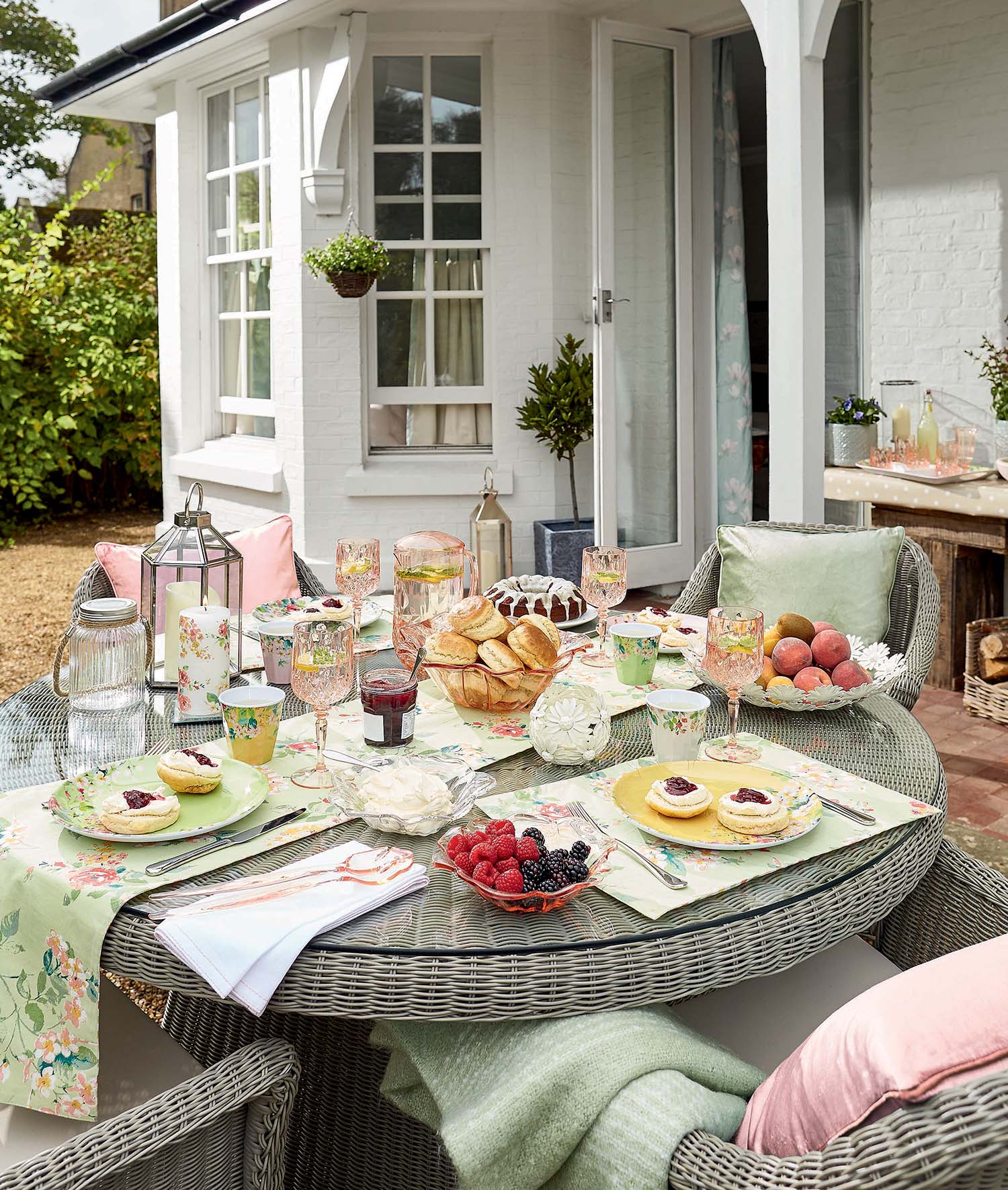 Picnic glasses no longer have to be boring and ugly our Faceted High Ball Tumblers bring a touch of class to any picnic.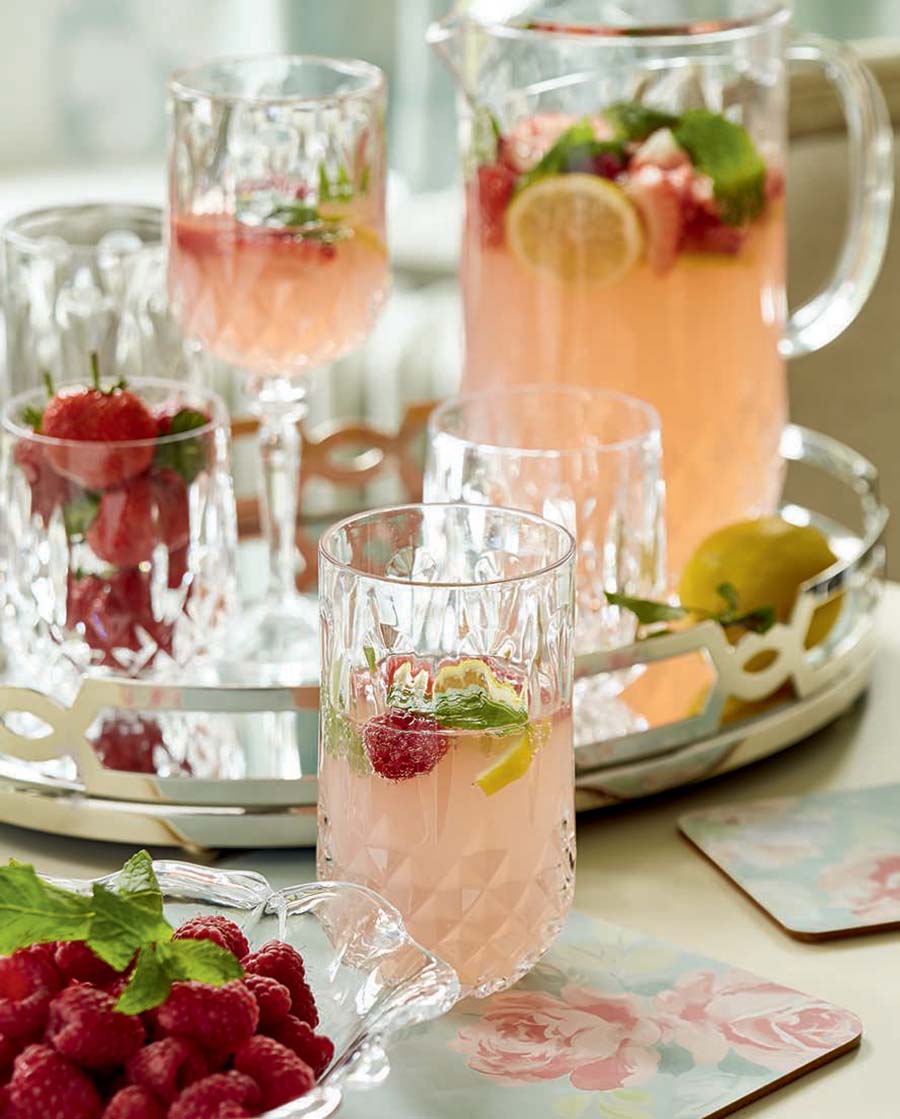 Enjoy a little treat for dessert in our lovely floral print new Albertine Set of Four Cake Plates. If you're looking to indulge in something more delectable such as a sundae our new Knickerbocker Glory Clear Acrylic Glass is ideal to celebrate with.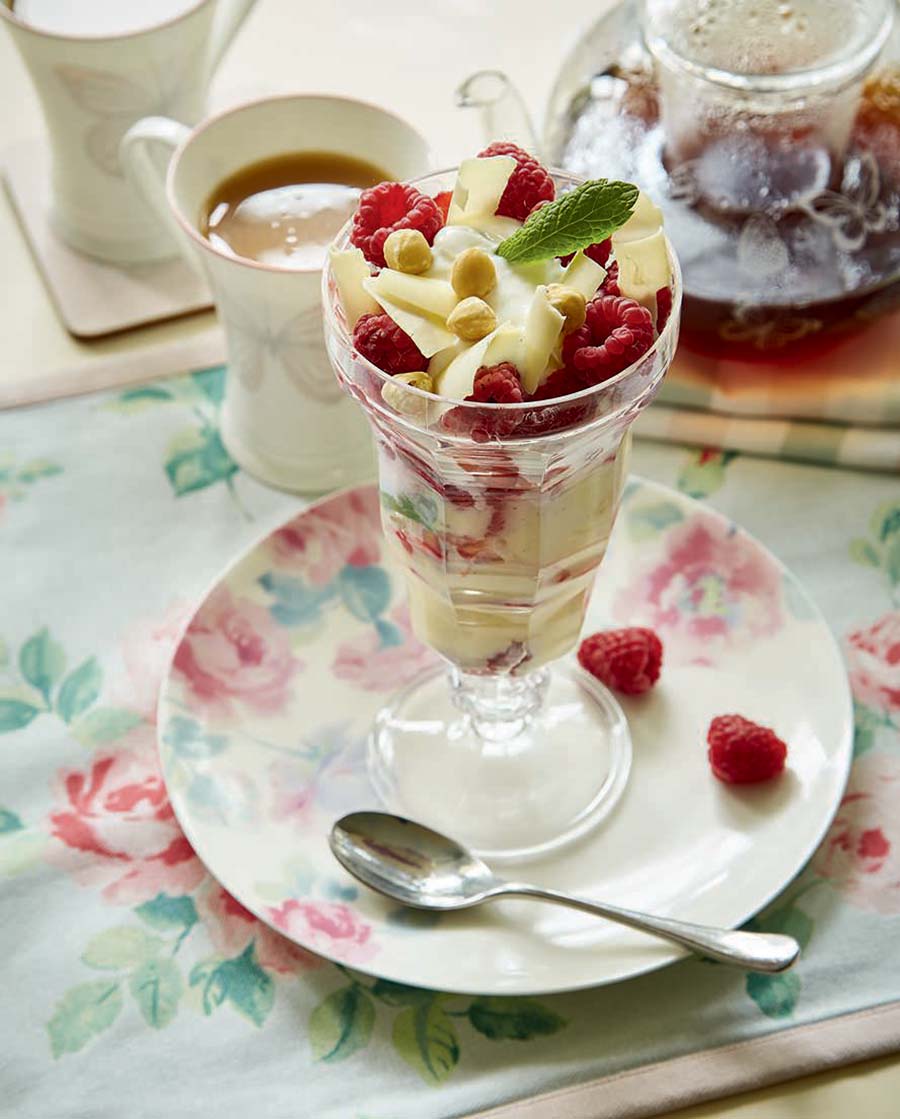 Your main meal should be enjoyed with the same style as the rest of your picnic and we have the ultimate spring floral set of four Melamine Plates and Beakers.
Serve fruit or cream from our small blush and clear Acrylic Daisy Bowls and perhaps scones from the larger one.
Finally, no picnic set would ever be complete without wine! Fortunately, we have some gorgeous Faceted Acrylic Champagne Flutes to appreciate a spot of bubbles or wine in while you unwind in the glorious English countryside and celebrate.
Below is Catherine from The Dainty Dress Diaries picnic table spread.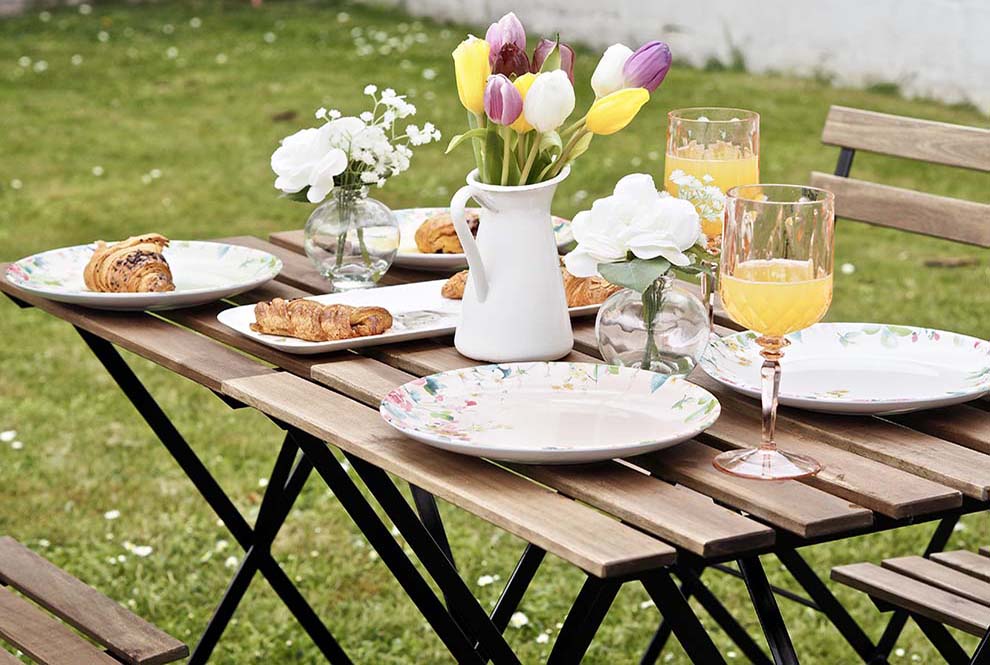 Where do you usually Picnic in the summer? Let us know at @LauraAshleyUK or #LauraAshleyUK