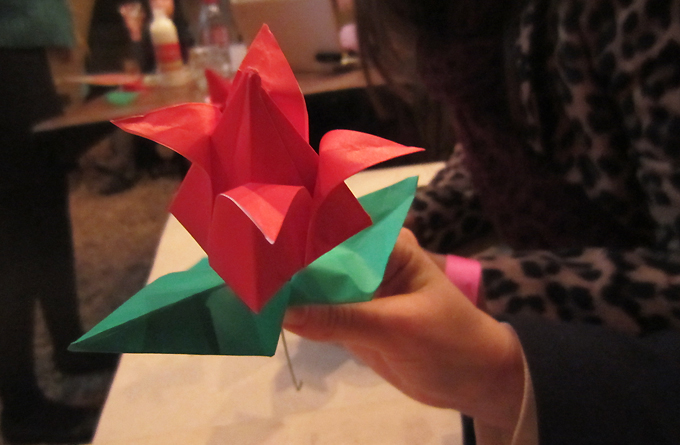 Folding fun for our loved ones… read more
We are all in favour of getting creative and showing our Valentine crushes our admiration through actually making something so we were psyched when we spotted a Valentines Origami workshop, hosted by Sesames.co.uk in the rooftop wig wam at The Queen of Hoxton in Shoreditch. An absolute steal at just £6 per session, including a hot drink there was no excuse not to put a paper folding skills to the test!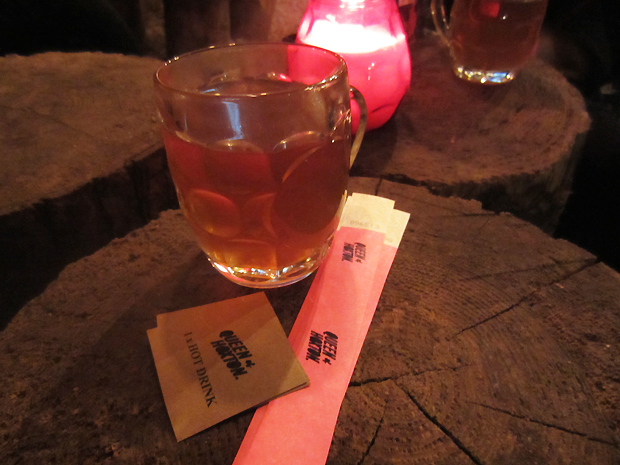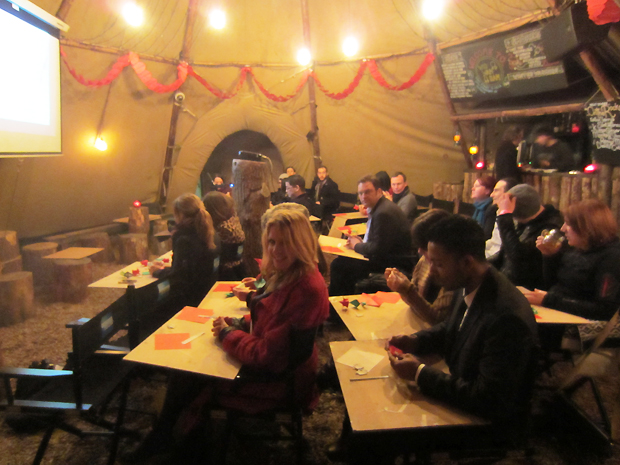 The wig wam alone was well worth the visit; chipped wood lined the floor, paper heart chains adorning the roof and logs of wood huddled together for stools, we were immediately transported to a South American inspired get-away. There were a real mix of people, from young couples on a date to individuals out to meet new people and large groups of ladies like ourselves there to enjoy a night with our friends.
All being fellow origami novices, we were eased in slowly by being taught how to make a teeny-weeny paper t-shirt first. Each of the steps we were shown using a close up camera of what our teacher was doing, projected on to a large screen. For those of us getting stuck (us included), he would break off every 5 mins to make sure we were keeping up! Next up was our favourite paper tulip tutorial, then a silver butterfly paper ring and rounding off the session with a 3D paper heart. The heart was in our opinion the hardest and the tulip being surprisingly easy, well a lot easier than it looks anyway! Here are some pictures from the night…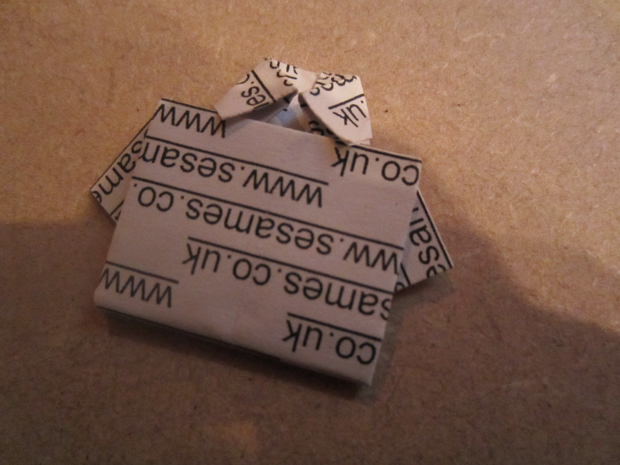 Paper t-shirt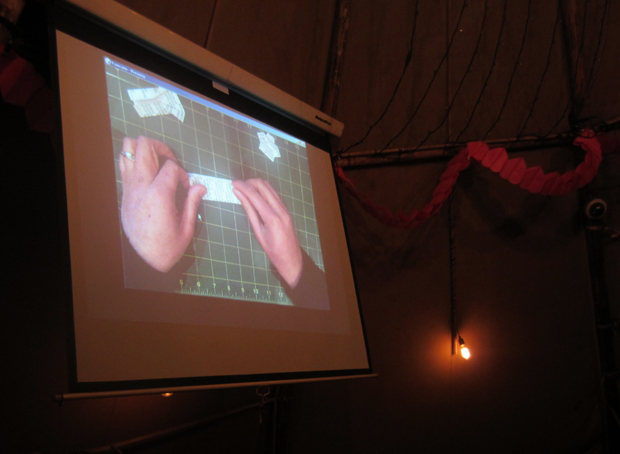 Screen projection with teacher showing us the steps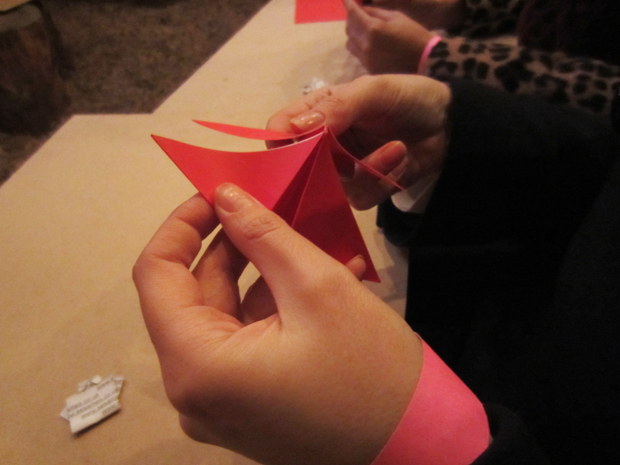 Tulip in the making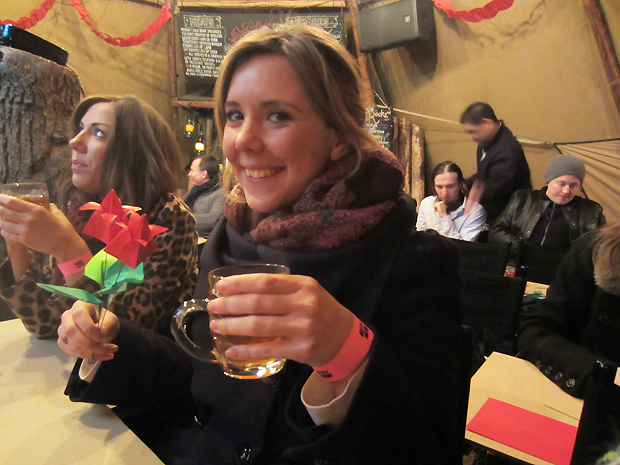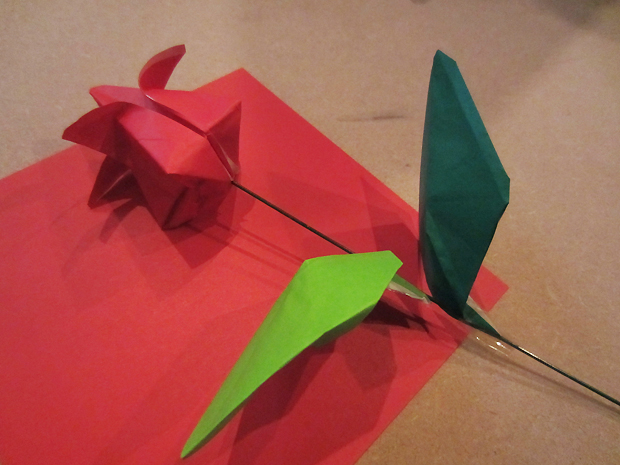 Our final paper tulips!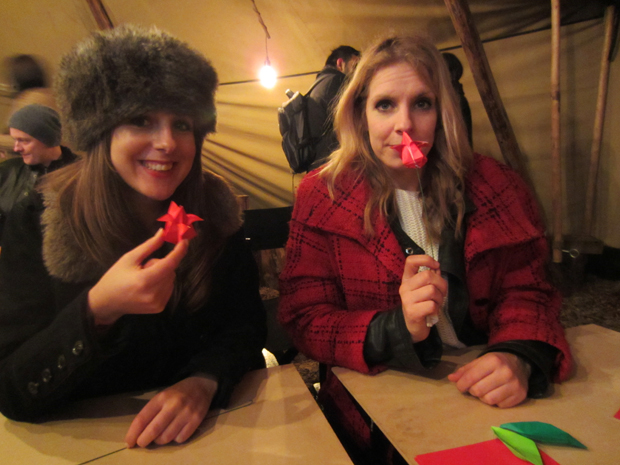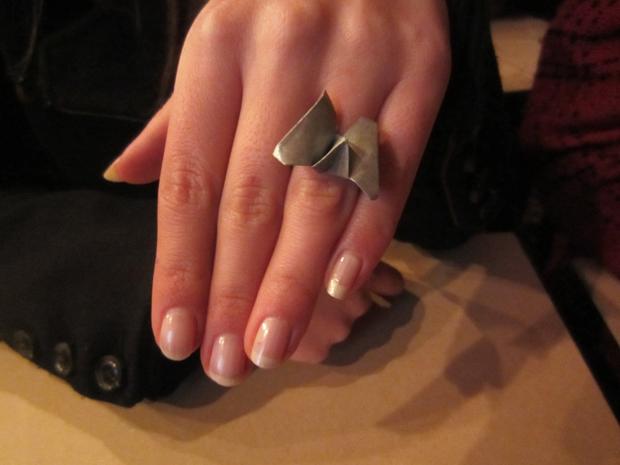 Silver paper butterfly ring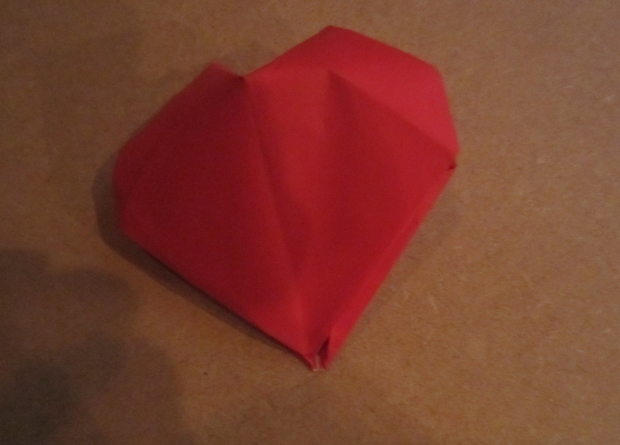 Thinking about making paper presents this valentines or even trying your hand at origami? Having just scoured the internet, there are some great websites out there with online tutorials for making paper pretties. A particular favourite is blog ellinee (check out her poppy tutorial here) and for brides-to-be we urge you to take a look at the marrythis.com roundup of the best paper flower tutorials. Just a short trip to your local craft shop and you could be teaching yourself origami from home!
Remember scraps of wallpaper left over from decorating could also come in handy for making paper flowers. Our head was in a whirl last night thinking about all the Laura Ashley printed creations we could make using our wallpaper.
Have you seen any great origami tutorials online? Have you given it a go yourself? We'd love to hear your thoughts in the comment box below!