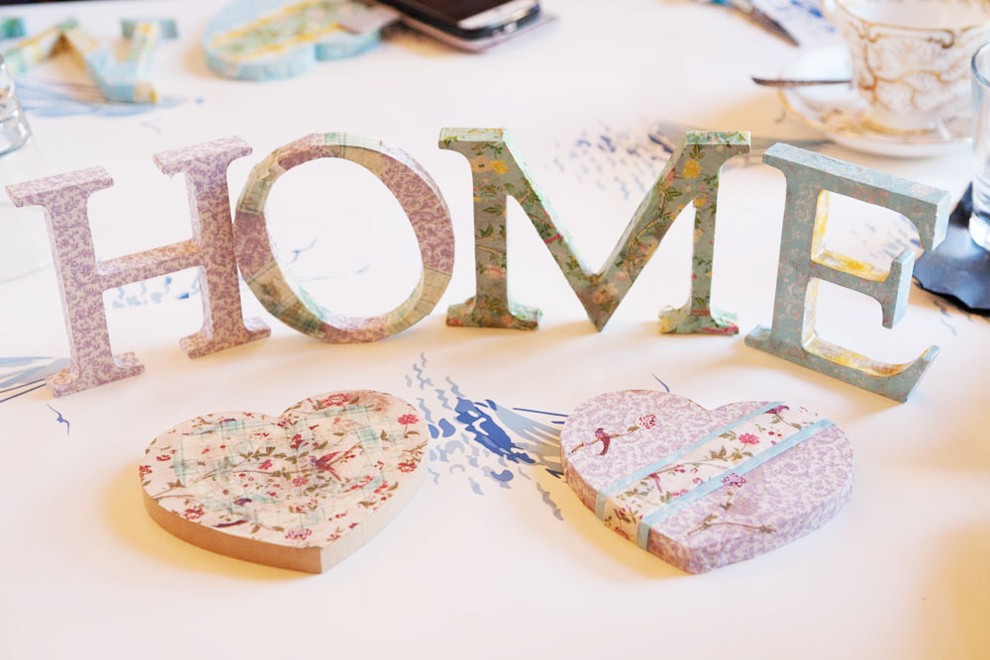 Our friends at Joe Blogs put on a crafty bloggers event last weekend... read more
With the nights drawing in and the festive season just around the corner, here at Laura Ashley we're embracing the chance to spend some time indoors getting a little creative. With this in mind, on Sunday we invited some arty bloggers to join us for an afternoon of fun and crafts. We headed to The Butterfly & The Pig on Bath Street, Glasgow. The stunning venue, full of retro curiosities and delightful decor was the perfect location to spend the afternoon. Under expert instruction from The Crafty Hen, we set about making some lovely Laura Ashley goodies.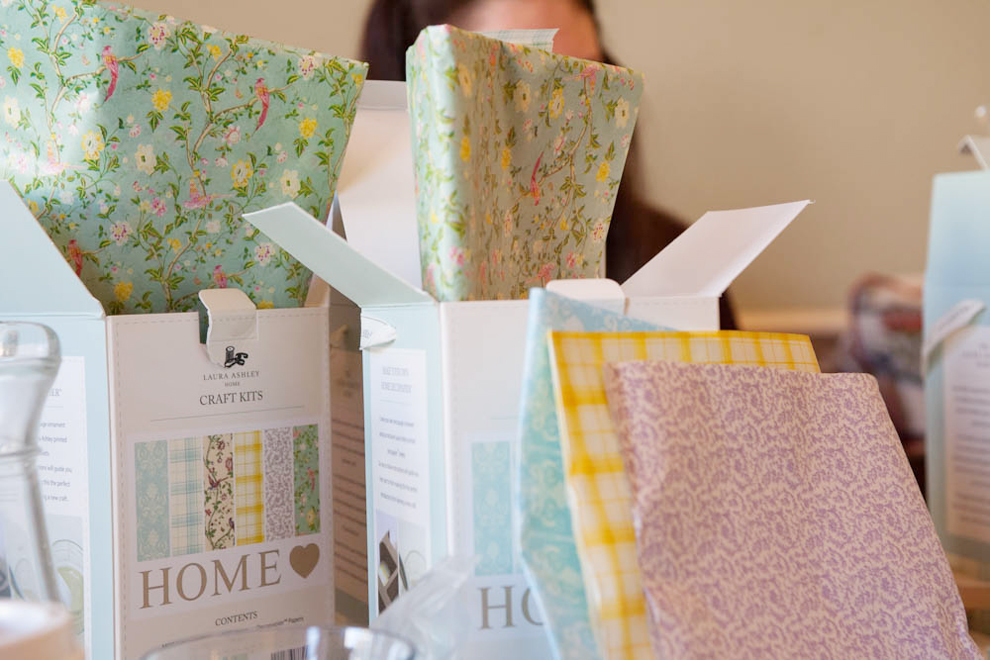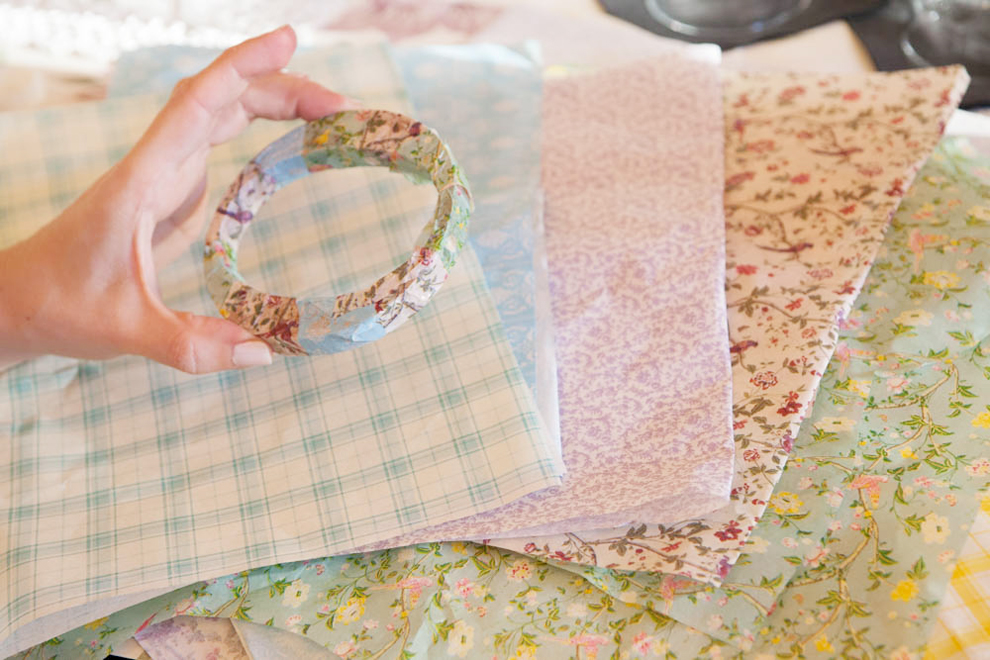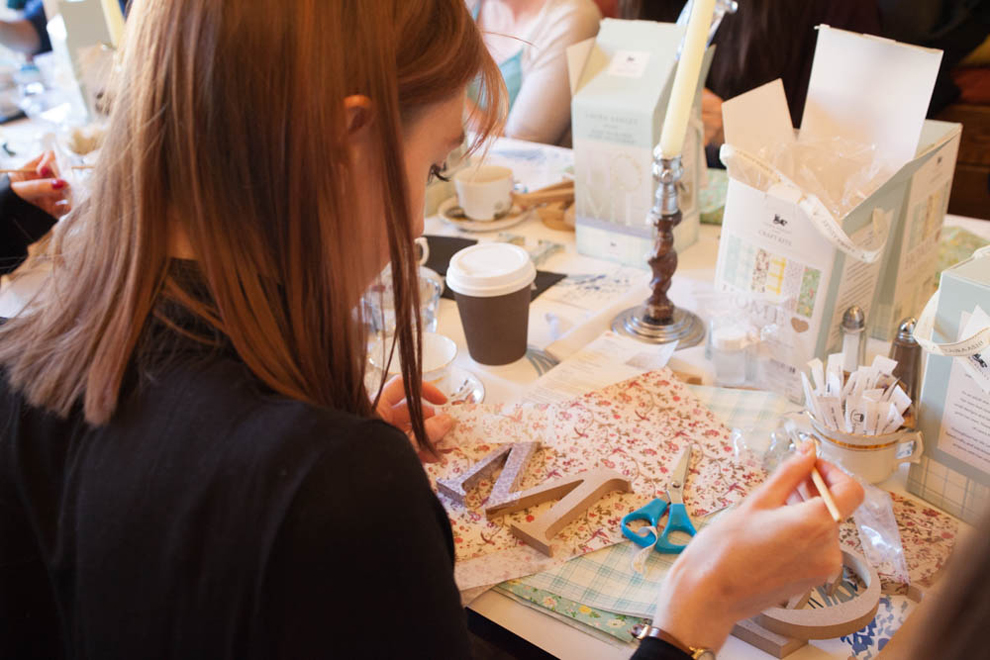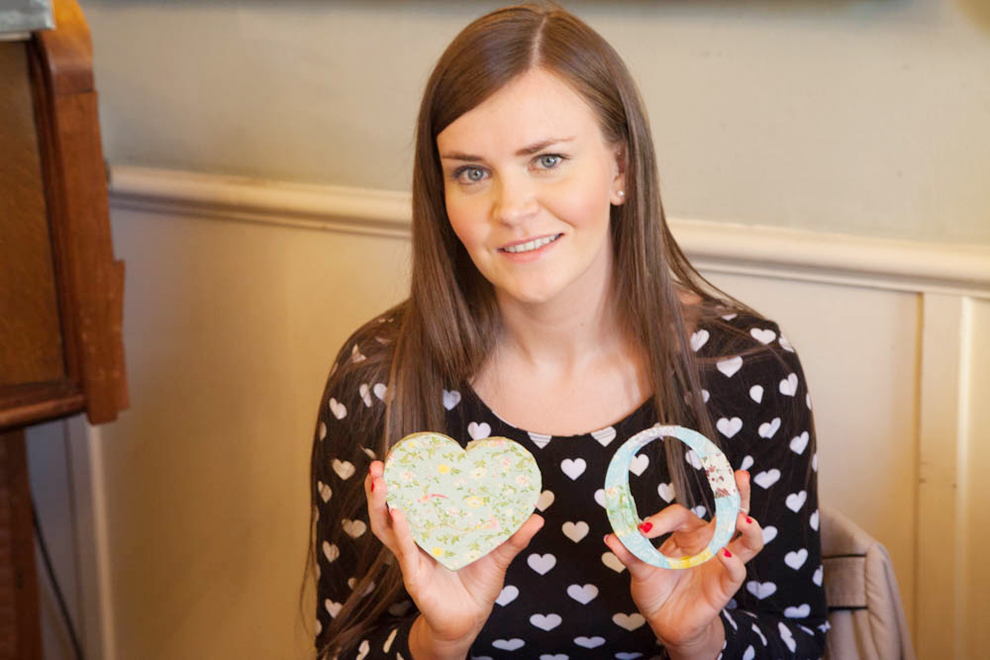 We started the fun at midday, with an introduction to some of our stylish new season pieces – which gave us all a chance to decide what we're putting on our Christmas lists! Then, guided by The Crafty Hen, we began our first activity, the Decopage Home Kit.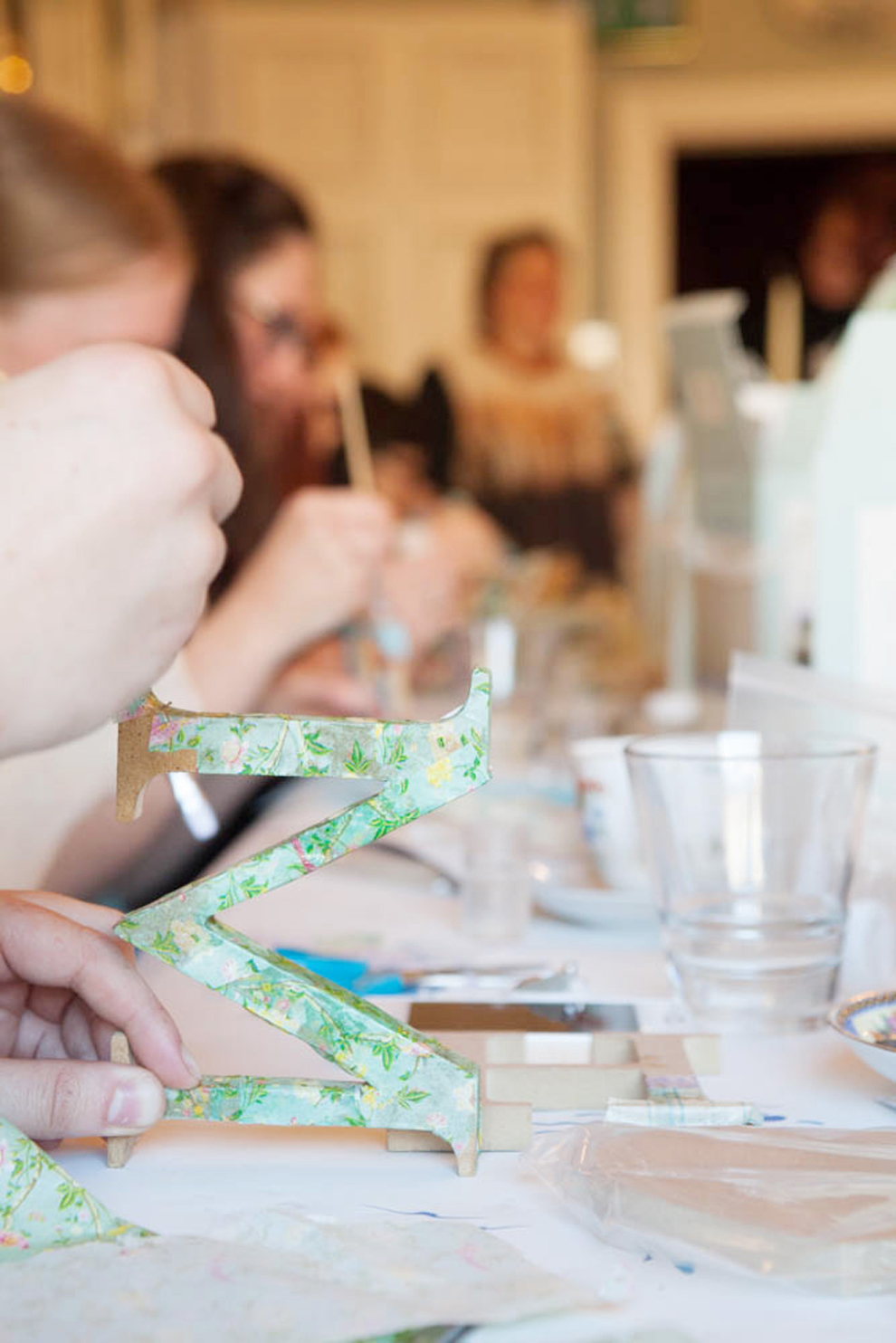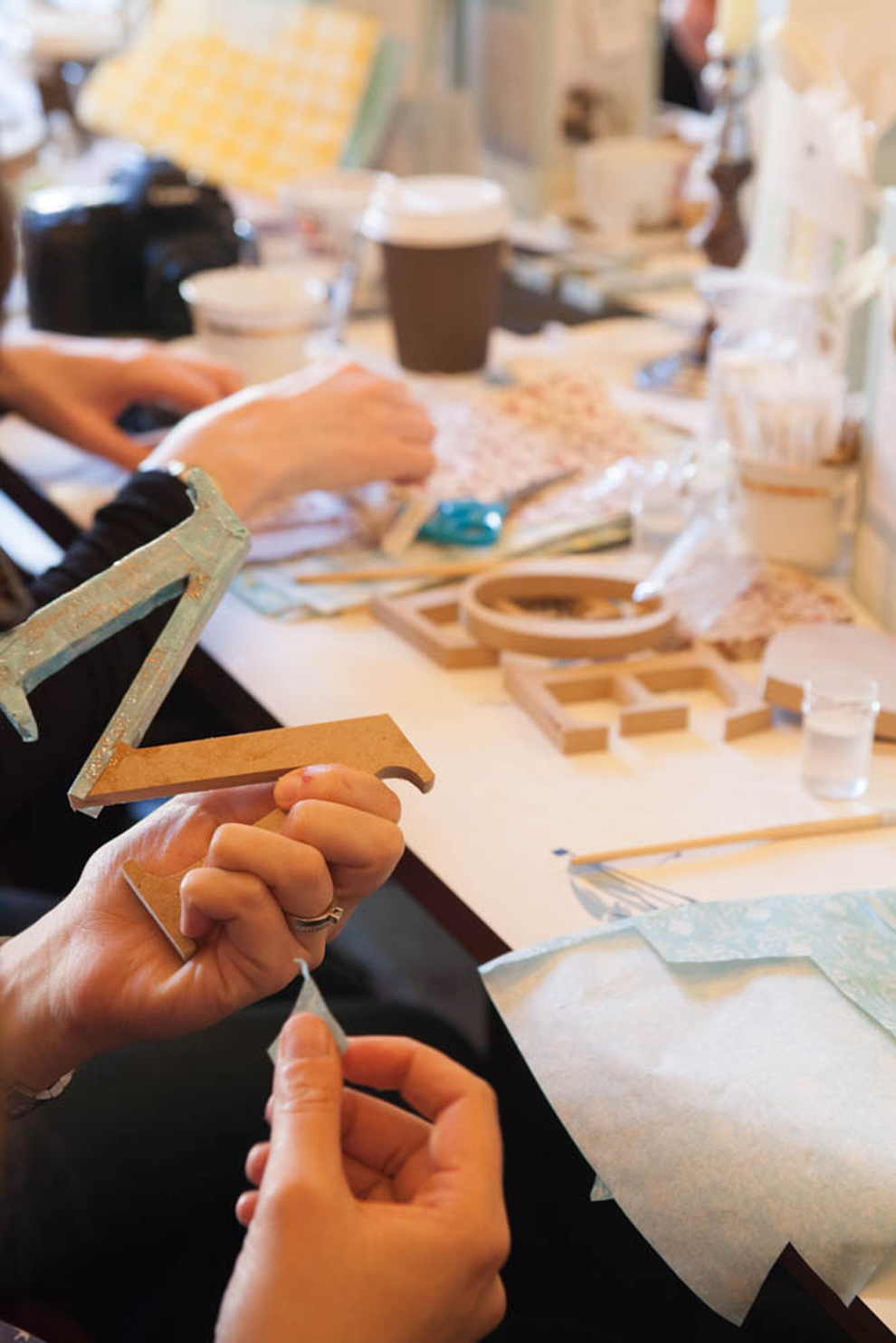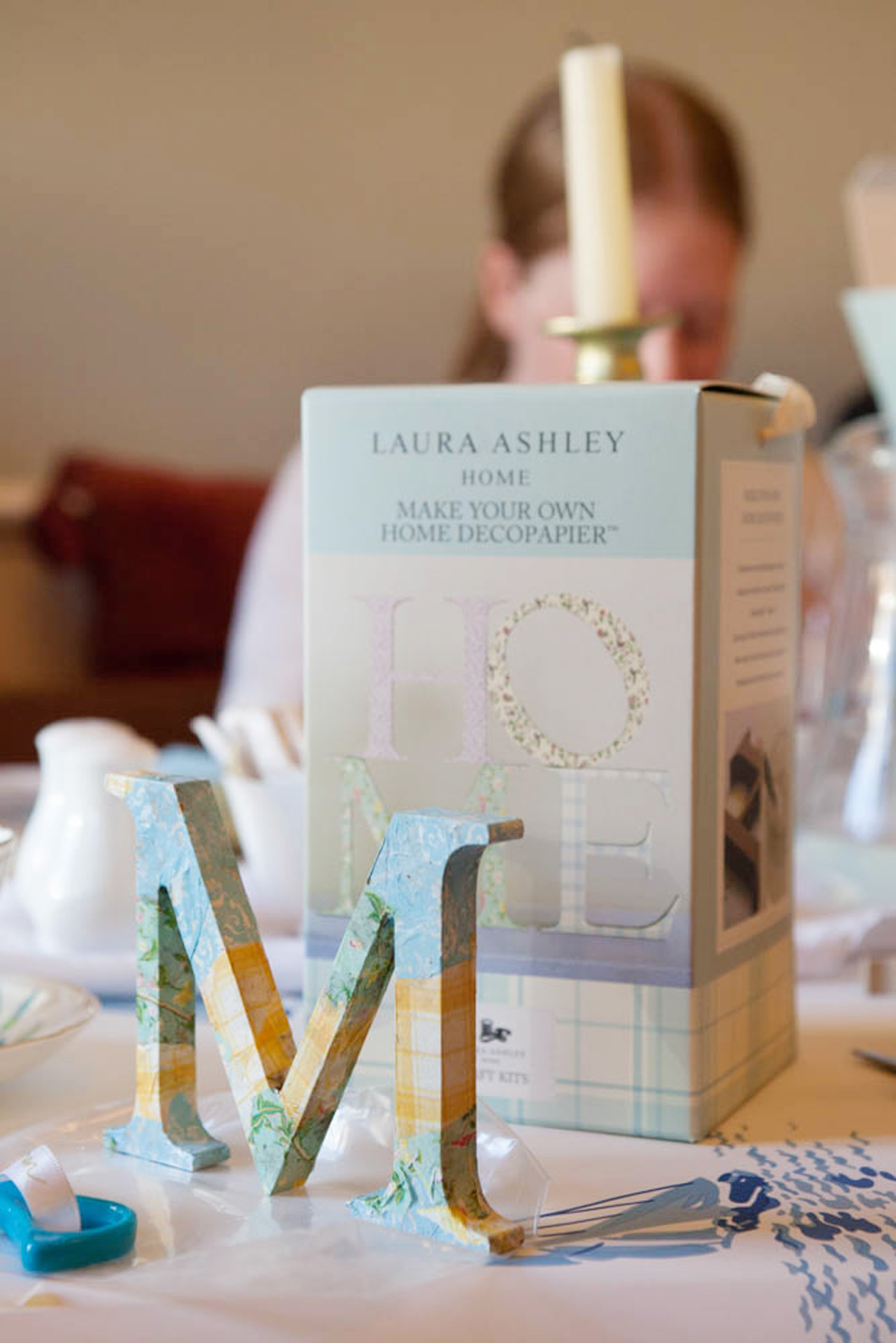 This gorgeous 'Home' ornament is decorated using exclusive Laura Ashley printed decopapier. The creative crafting kit makes use of some of our favourite, exclusive wallpaper. These include stunning Summer Palace, Josette, Polka Dot and Ironworks Scroll. It offers a wonderful opportunity to get to know some of our favourite patterns, perfect for those thinking of decorating soon or updating a room with a charming new print. This pretty decoration looks lovely sat on windowsills or fireplaces, and makes a great gift. If you're on the hunt for stocking fillers, give the Decopage Home Kit together with our Christmas Pomander Scented Candle for maximum festive brownie points.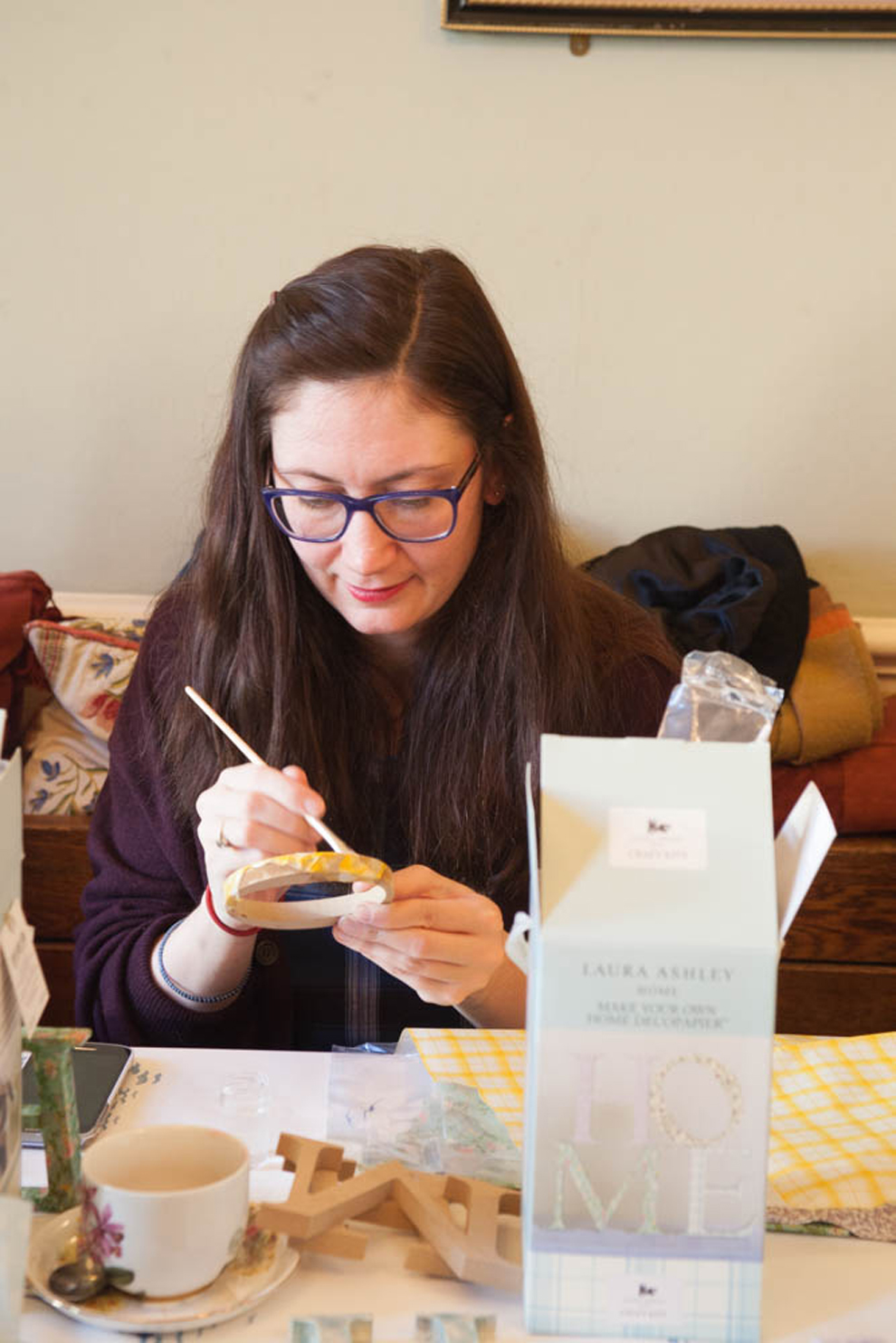 While the crafty decopapier creations were drying, the bloggers got the chance to chat over tea, coffee and the most fabulous cakes! The delectable desserts were a work of art in themselves, with gluten free and dairy free cakes also available we felt completely spoiled.
After a good chat and a slice of cake (ok, maybe two slices of cake!) we began the next crafty activity. Using the fabulously versatile Laura Ashley Needle Felting Kit it was time to create some lovely Christmas decorations.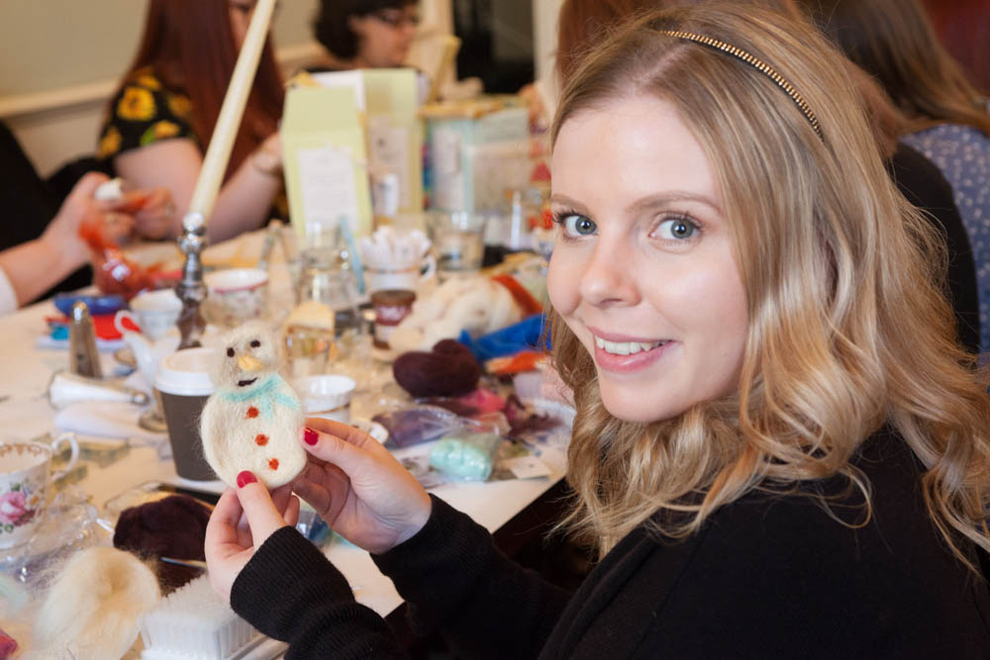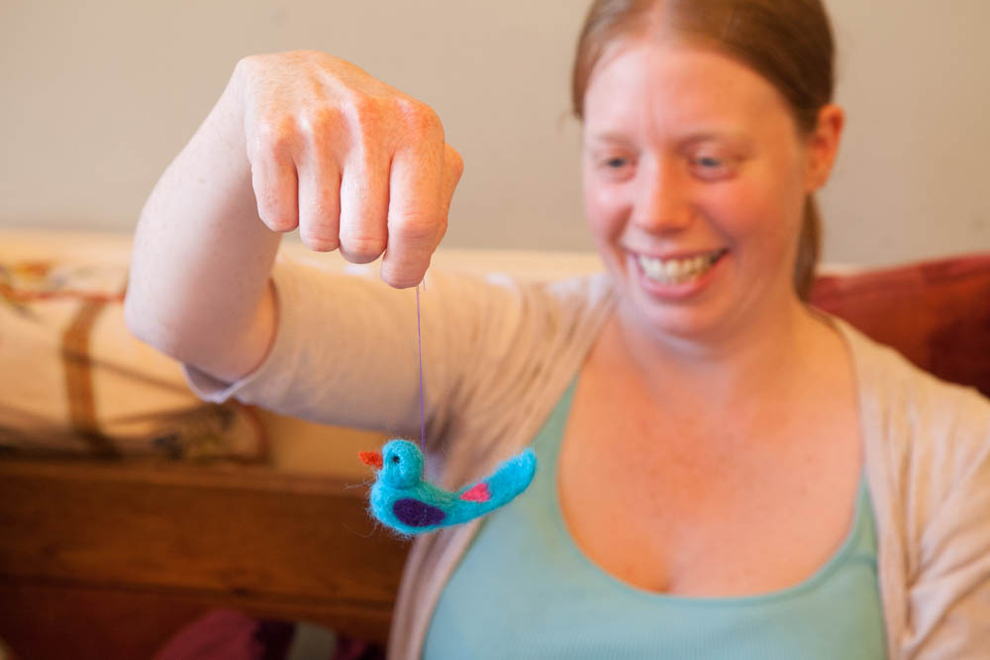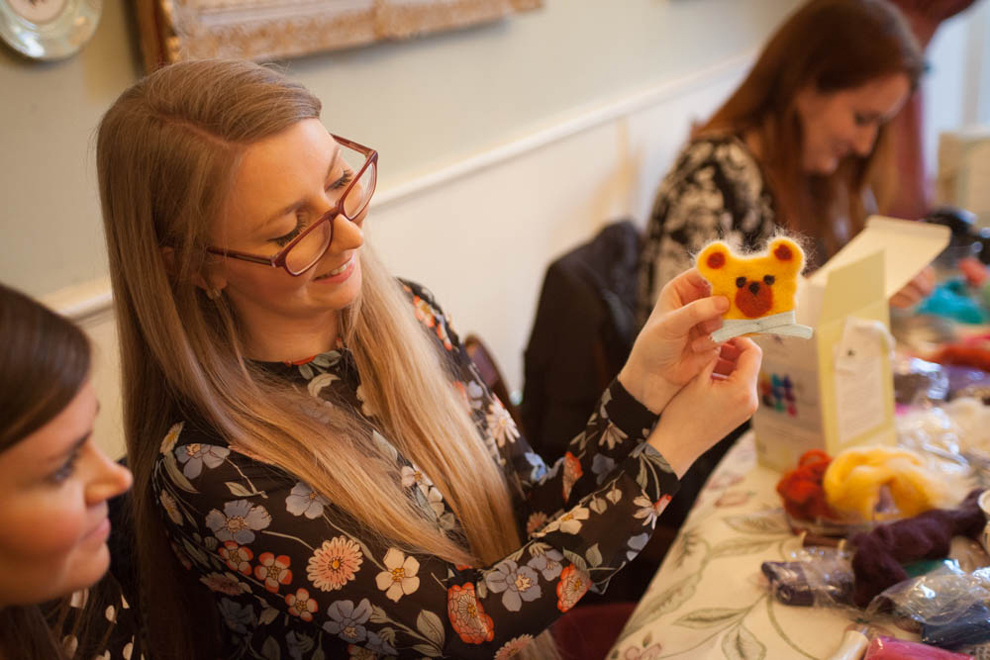 How cute are these? We love all the pretty the ribbons and bows. There was definitely some wonderful artistic talent in the room! This kit can also be used to make brooches, necklaces, bracelets and appliqués. There was also some special gifts for the most creative bloggers, won by Lis from @lastyearsgirl_, Jenny from @moneyandmousey, creative decoupage was Chantelle from @girltartanscarf, creative needle felt was Morag from @moadore and we had three runner up winners, Franca from @apple_franca, Karie from @kariebookish and Emer from @dustypearle. And on top of that there were gifts for the best tweet and Instagram pictures. Thank you to all the bloggers who joined us at the Butterfly and The Pig. We had such a great day getting to know each other and seeing all the crafty creations made on the day.