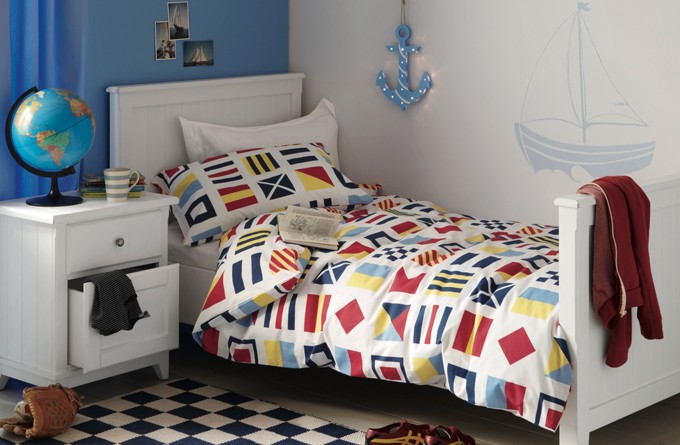 Design the perfect bedroom for your teen with ease using our top tips..
Transforming your little boy's bedroom into a teenage hideaway can be tricky business. A space of their own to relax and sleep, to entertain friends and study hard – choosing a decor style that you both agree on can be a difficult process, but one that can be achieved. With a helping hand from our interior designer Georgina, lets take a peek at what you should consider when decorating your teen's bedroom….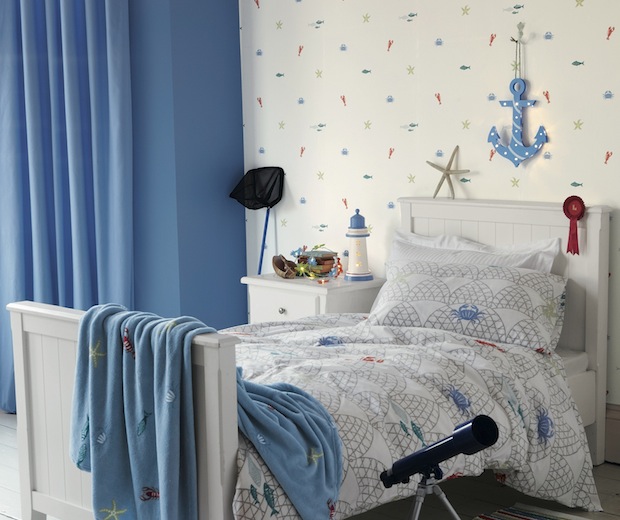 Teenagers' bedrooms are often the most challenging in the house. They can be very particular about what they want, but quietly we know that they are developing all the time so black walls and ceilings may be a passing fad ! I think it's really important to reflect your teen's personality in the room without going for anything that feels too permanent, so it is a great opportunity to be eclectic in your designs and be a bit more daring.
- Make sure to involve your teen in every step of the design process, that way you can create a cool interior style that you can both agree on.
- My top tip would be to invest in good quality furniture, that way it will stand the test of time and can be used in the future when they have flown the family nest. Paint, wallpaper and decorative accessories are all inexpensive in the grand scheme of things, so go to town with these items instead to add style and flare.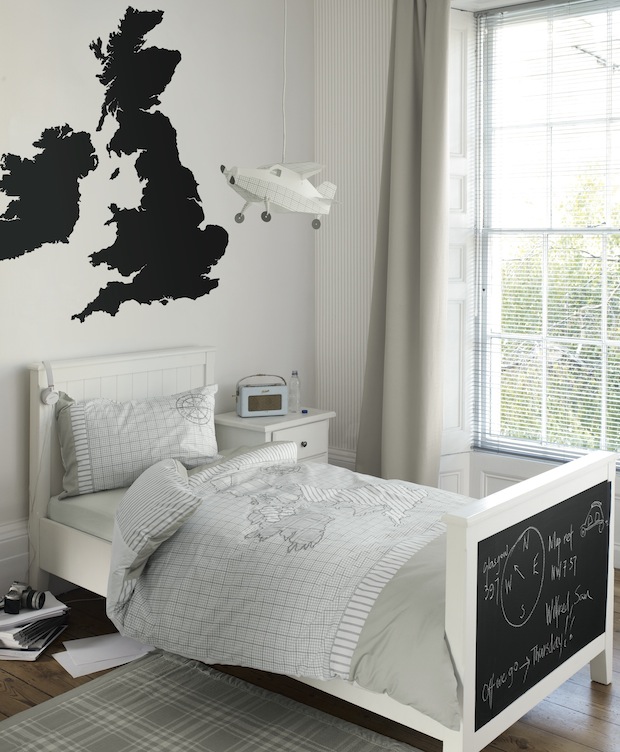 - Think about what the room is likely to be used for in the future. A guest bedroom or an office? If an office, consider a day bed which can be used for either occasion. If a guest room, choose a king sized bed and headboard.
-Wallpaper can be inexpensively changed, so choose one wall (usually the headboard wall) to paper in a fun print. Pick out two or three colours from the wallpaper to use in your accessories and keep the other walls neutral.
- Try and divide the room into two areas, so they have a separate space to study and sleep.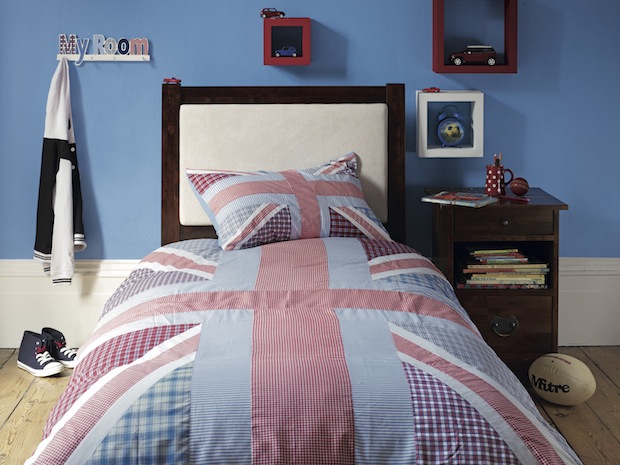 - In the study area you can put your creativity to the test, by making a feature above the desk. Install shelves which can house their favourite personal belongs, an upholstered pin board and a fun coloured lamp like the Portland Bedside Lamp.
- When dressing the bed, it is a perfect opportunity to mix different patterns, textures and tones to create a fun inviting space. Mix geometric prints and stripes, with blocks of colour.
- Storage is really important. Try and de-clutter, and make a charity box with all the old toys and books. Then organise the essentials into storage boxes. Vintage trunks look great stacked in the corner of the room or the Milton Storage Units hide away a multitude of sins.
What are your top tips for decorating a teen's bedroom? We love the nod to the nautical in our Salcome range and our chalkboard paint calls for a creative touch…
Browse our kid's range of decor here.