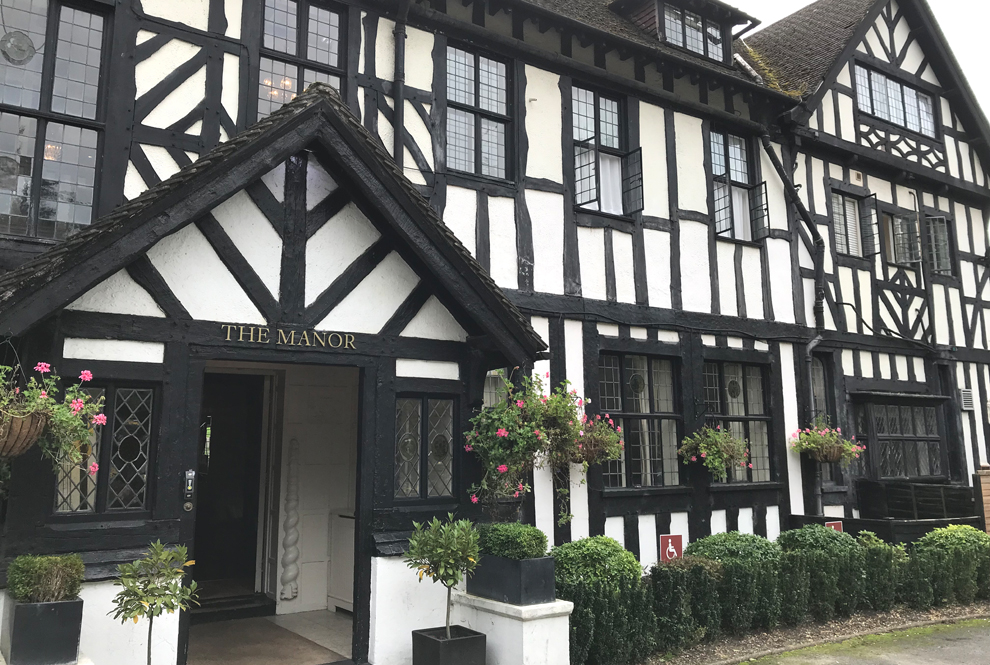 See why you need to stay in Laura Ashley The Manor Hotel... read more
Staycation destinations don't get much better than Laura Ashley The Manor Hotel which is why the lovely Judy from French Grey Lifestyle jumped at the chance to enjoy a luxurious overnight stay for two at The Manor hotel…
I think that everyone who has a love for all things Laura Ashley would agree that it would be a dream come true to have a luxury mini break in a hotel completely decked out in the splendour of Laura Ashley decor…and lucky for us fans not one, but two Laura Ashley Hotels exist in the United Kingdom!
My husband and I were lucky enough to enjoy a stay in October at the Laura Ashley hotel (The Manor) in Elstree. We had a speedy flight from Belfast to Luton followed by a short taxi journey to the hotel.
On arrival at the hotel we were greeted with a sweeping tree-lined driveway, which led to a stunning period Tudor house which dates back to 1540. The hotel is set in 10 acres of gardens and natural woodland with views overlooking Central London (which is as stunning during the day as it is at night).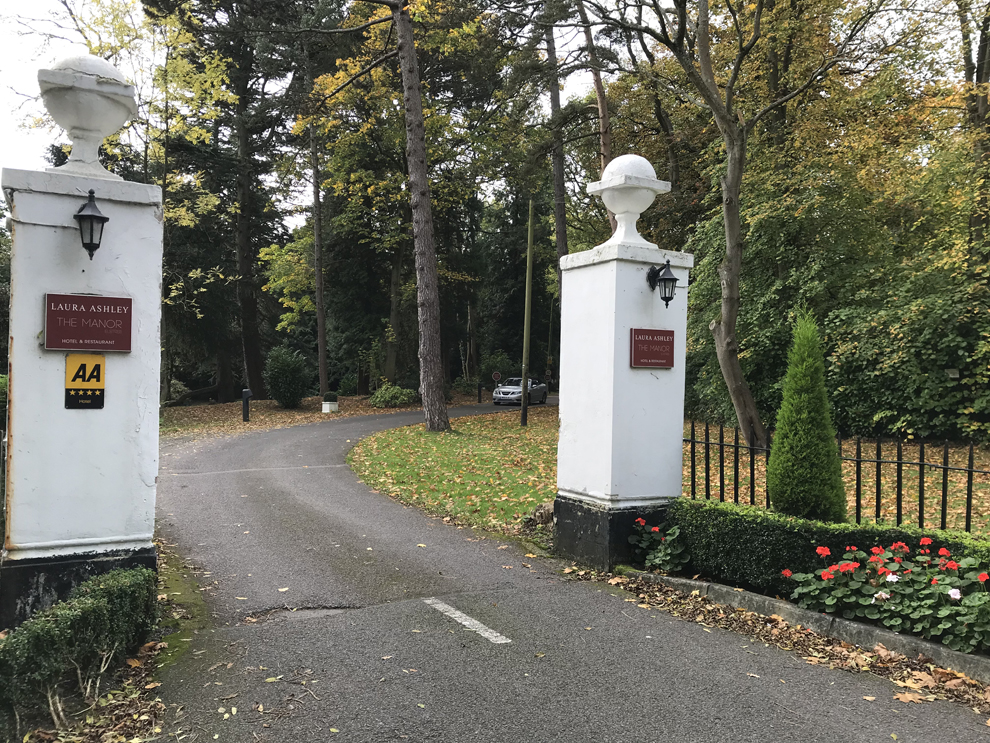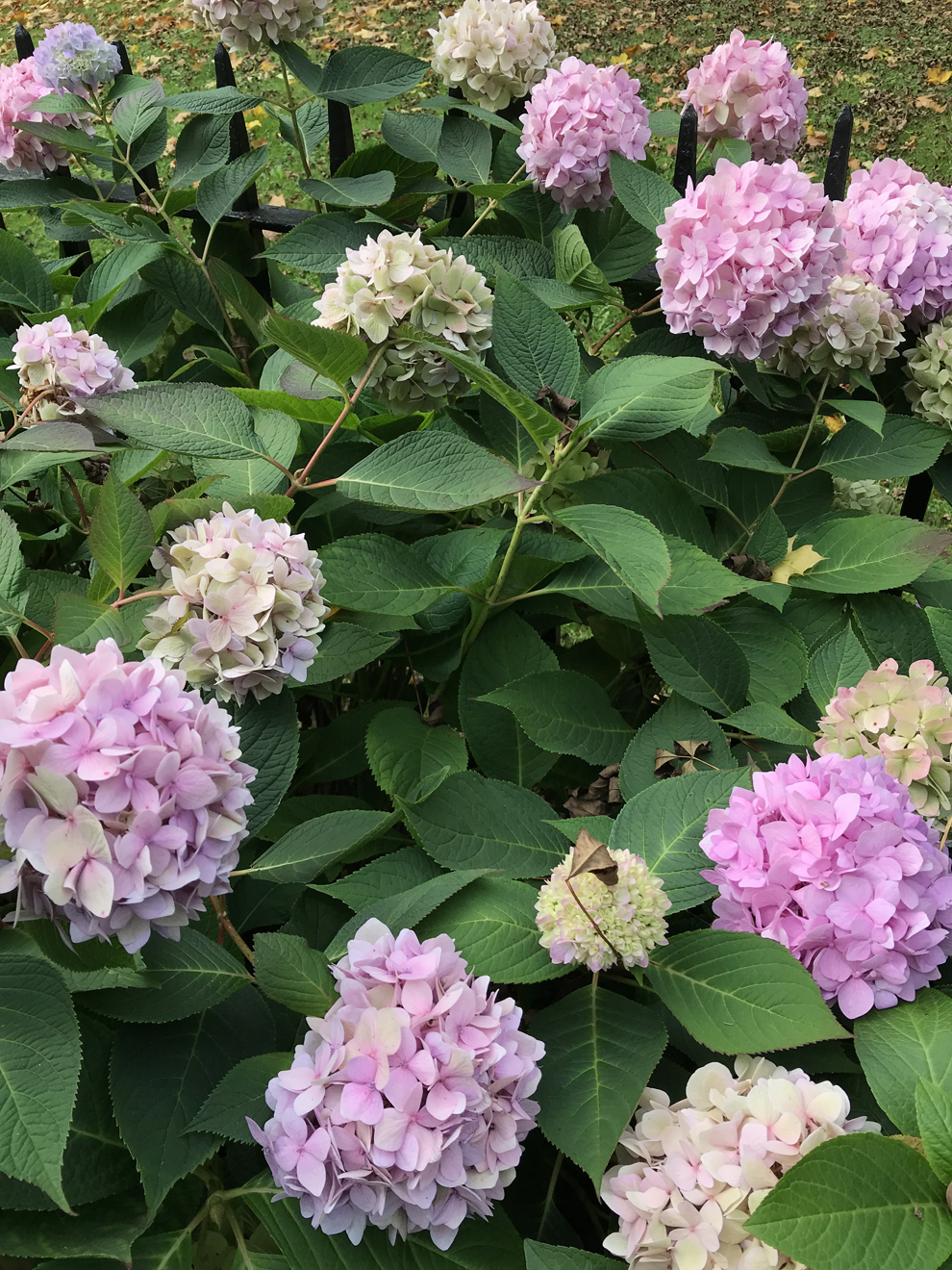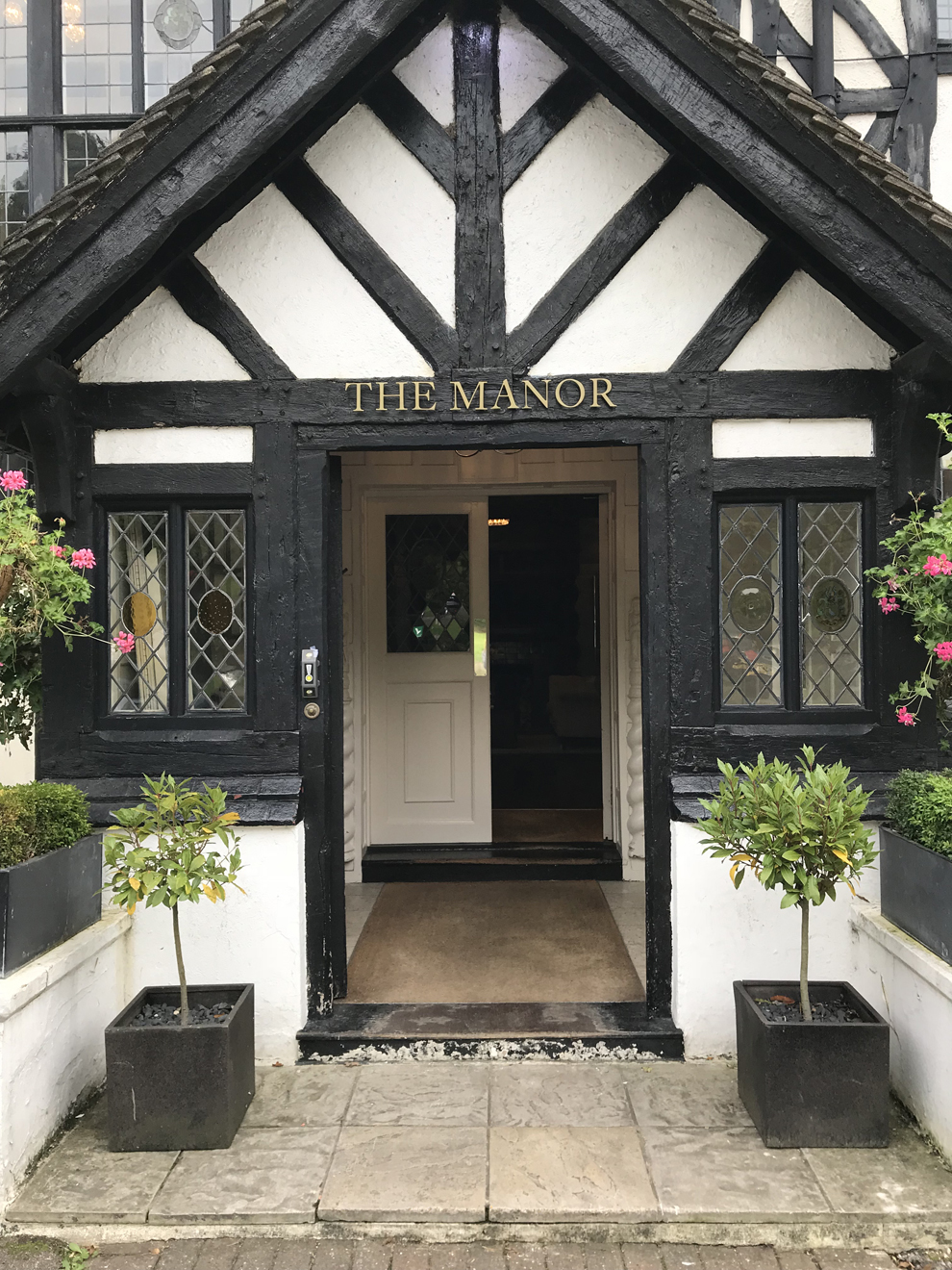 The helpful staff checked us in, we were given the 'Chelsea' room, which was in the old Tudor house. The room modern and spacious and of course decorated to perfection by the Laura Ashley Design Service whist keeping true to the style of the building.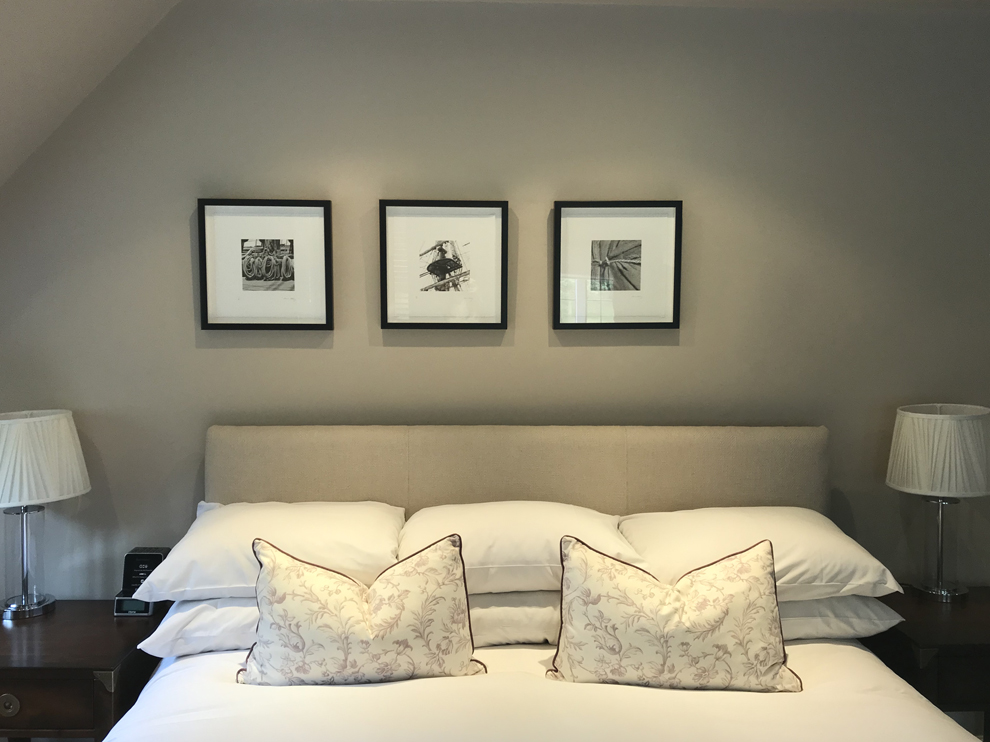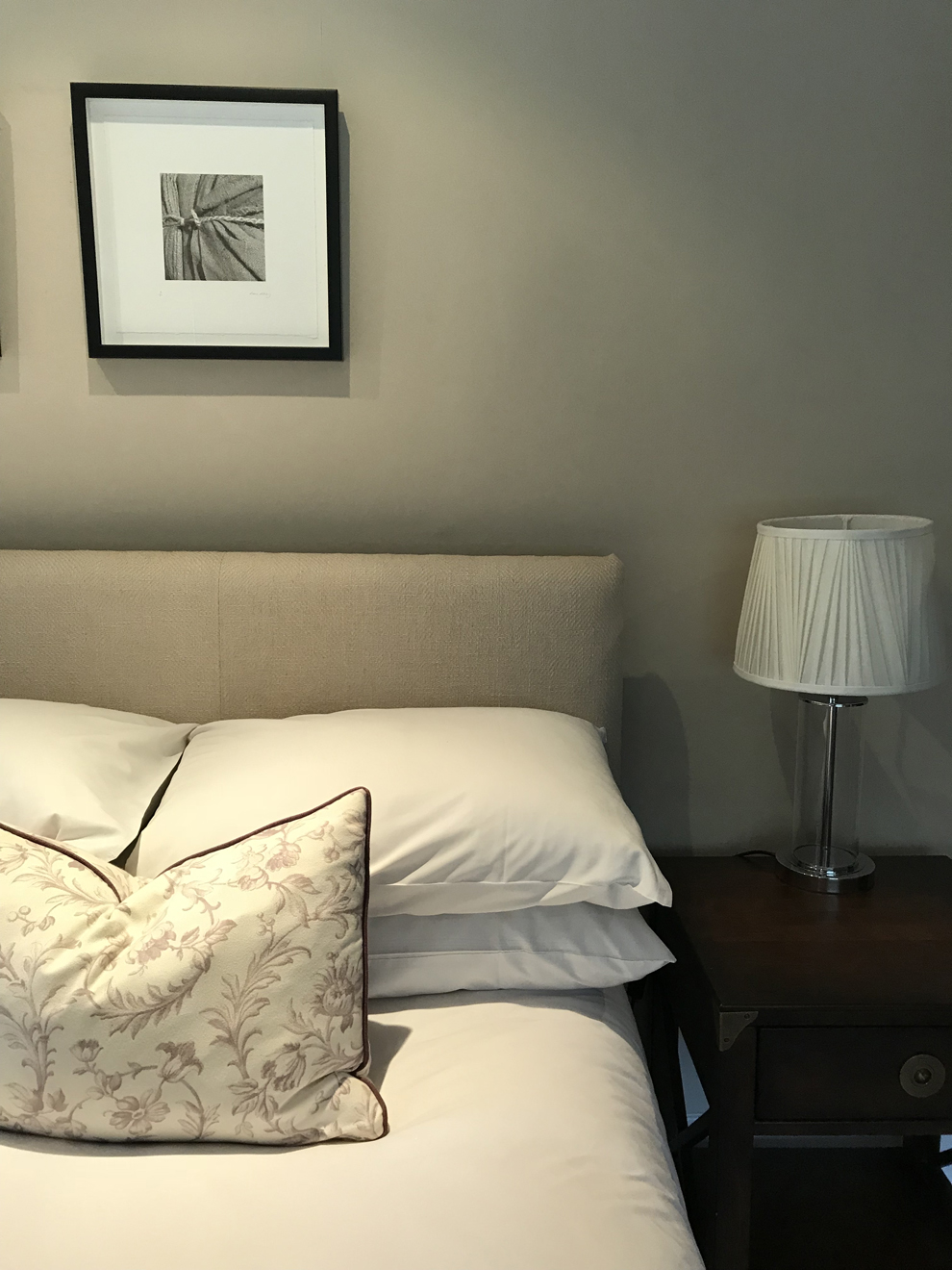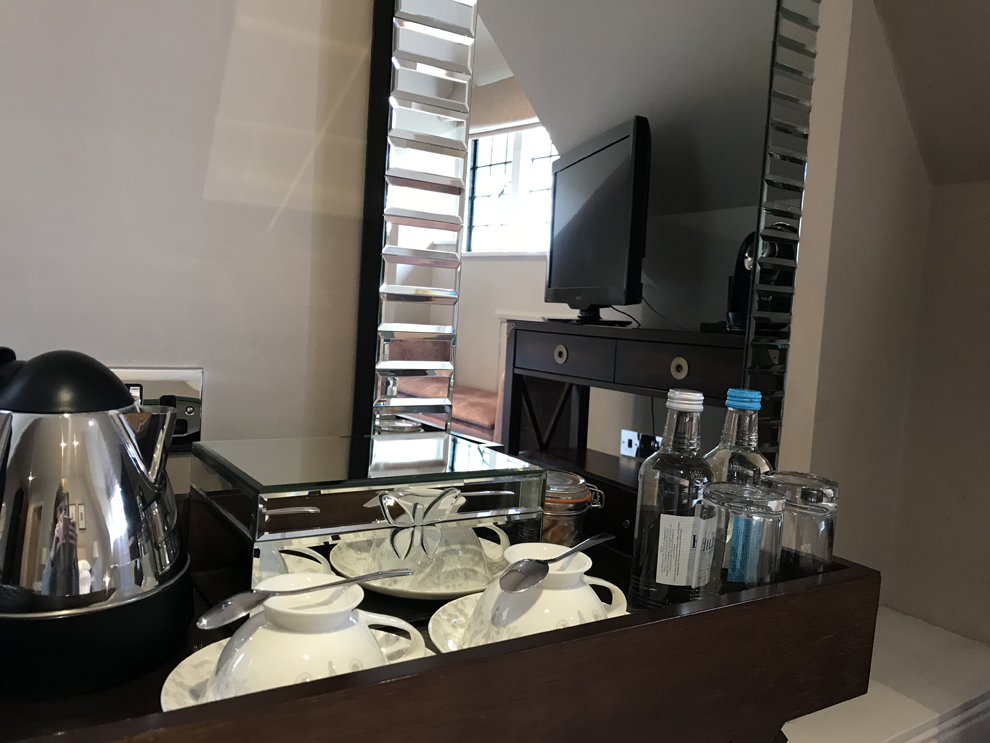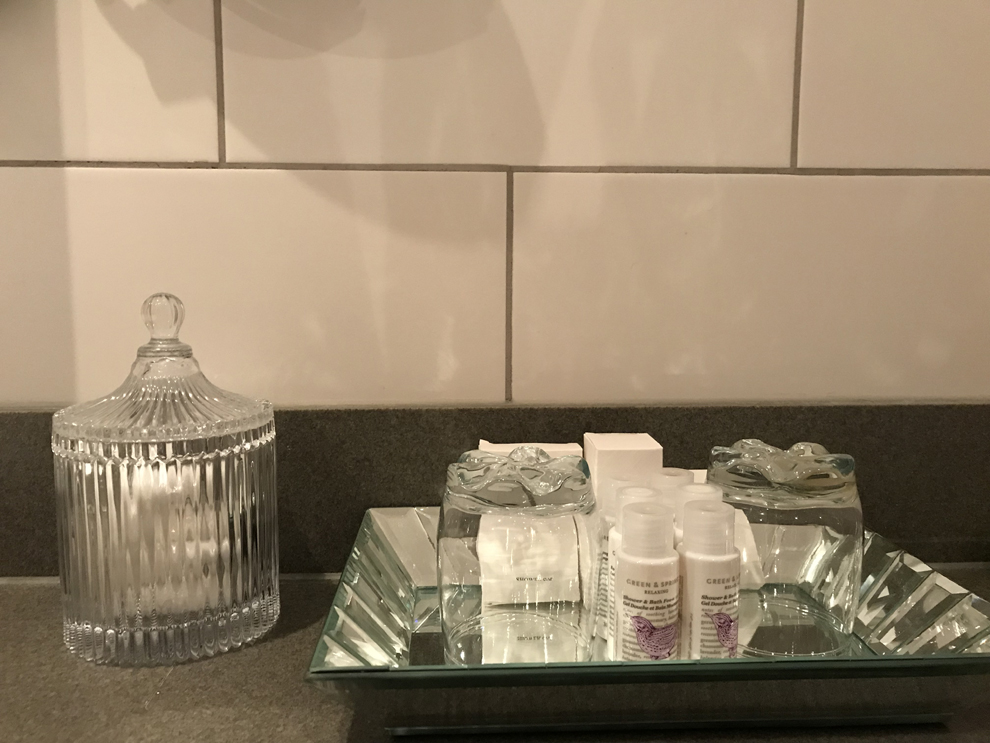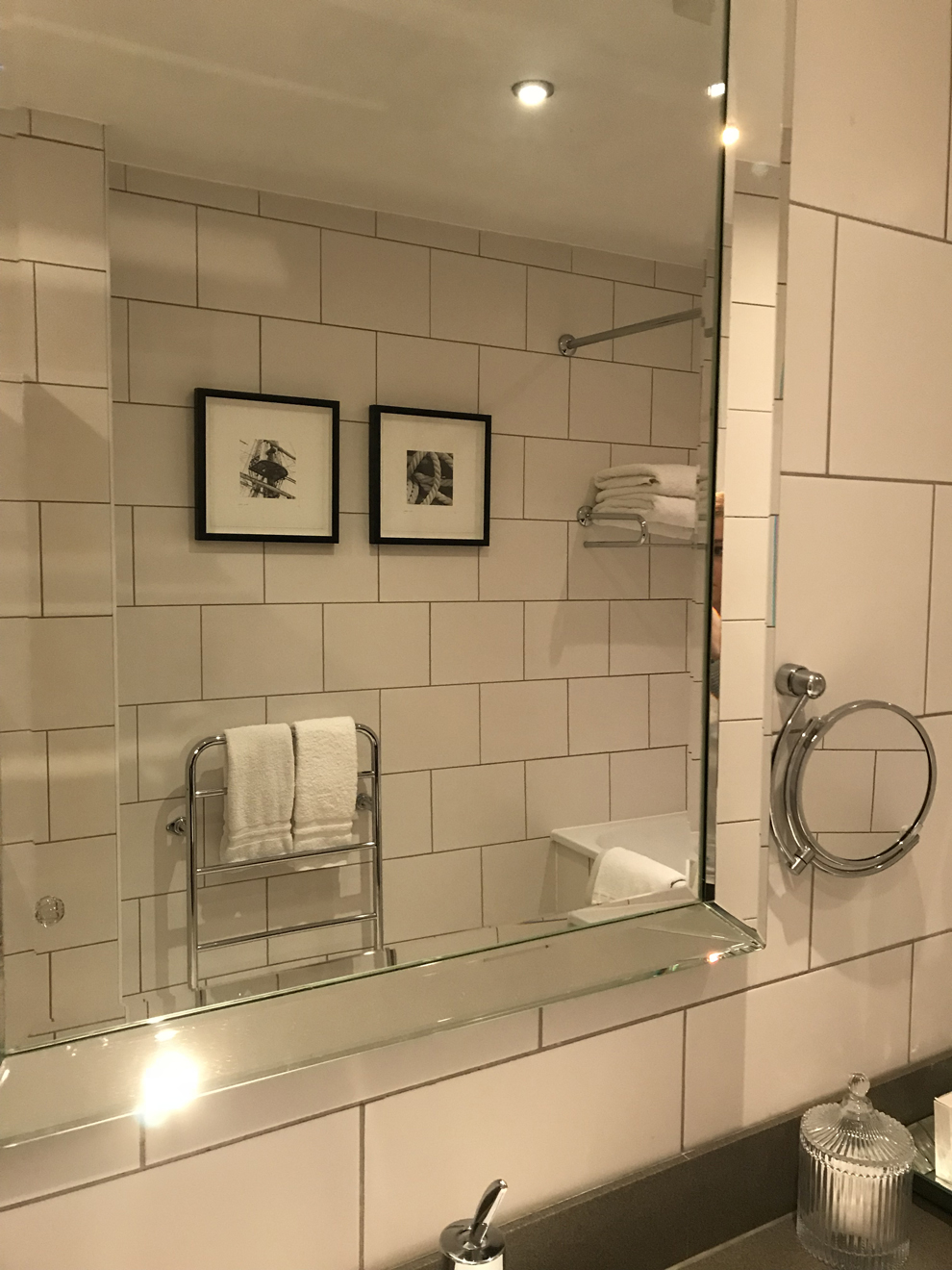 What I love most about the décor is that the Tudor period features have been largely preserved and the front door is originally from the dungeons at Lewes Castle. The grand fireplace at the entrance is a real 'wow' feature with intricate carvings to enjoy as you sit on a comfy Laura Ashley sofa with a glass of wine in hand!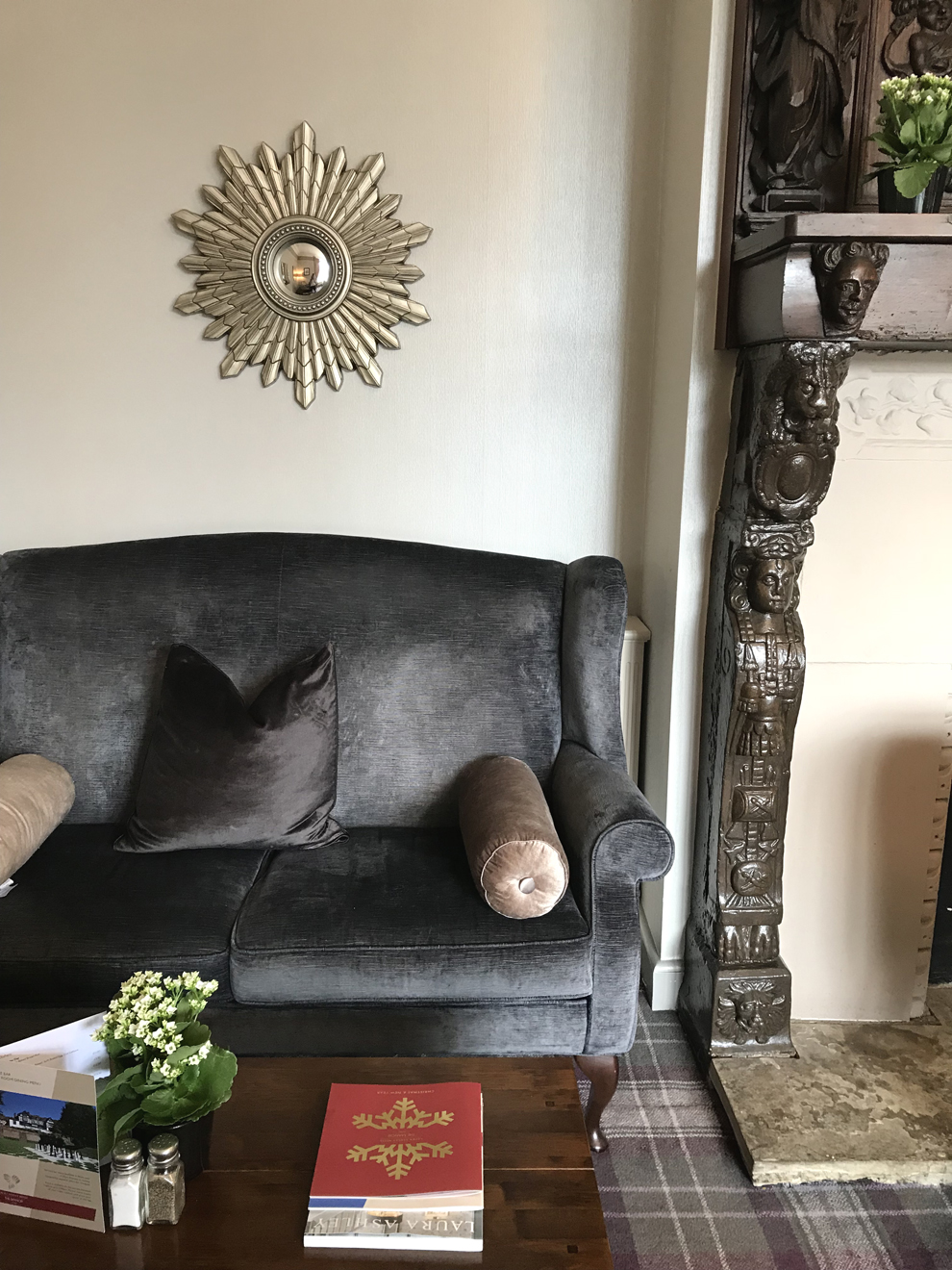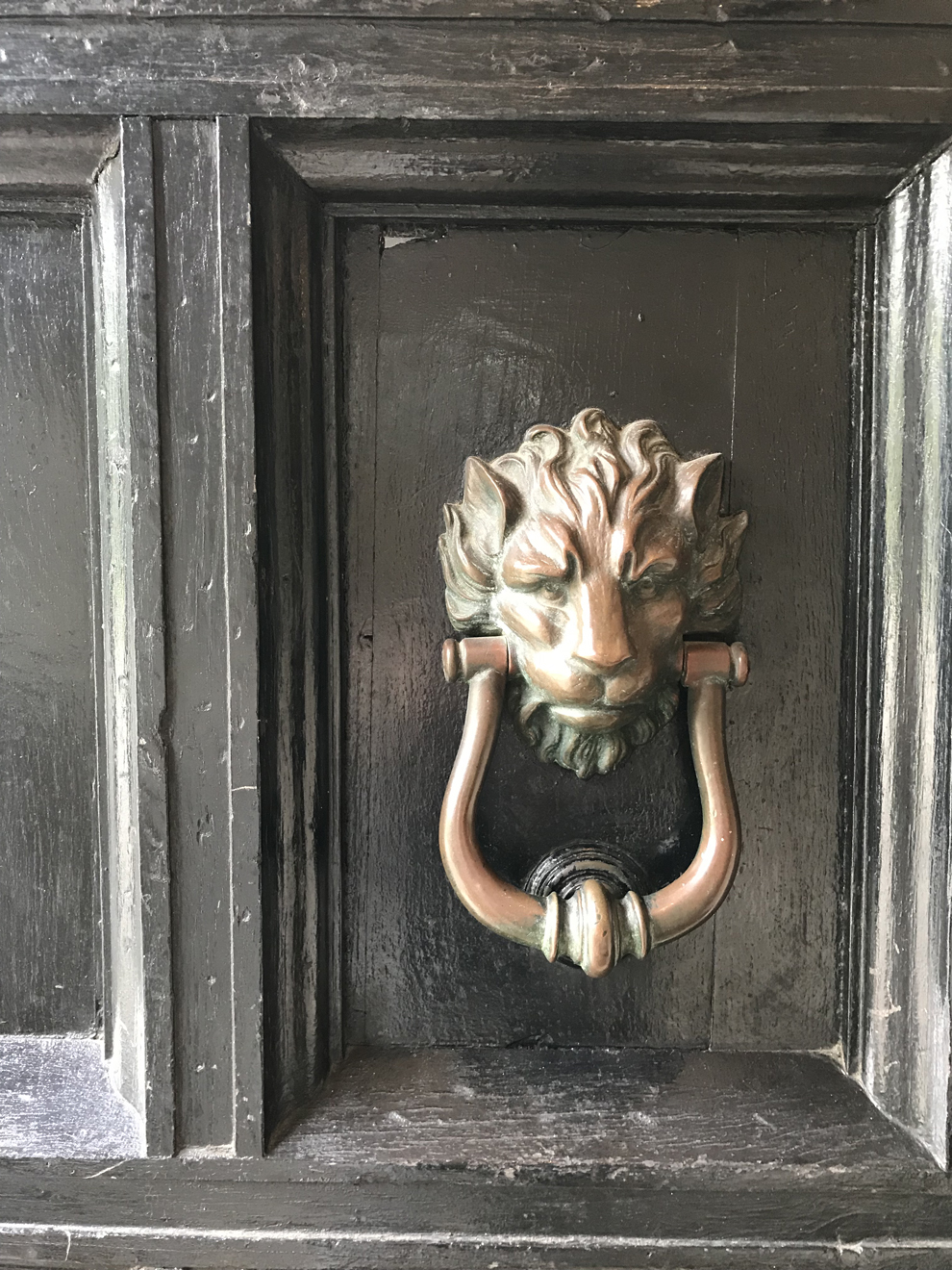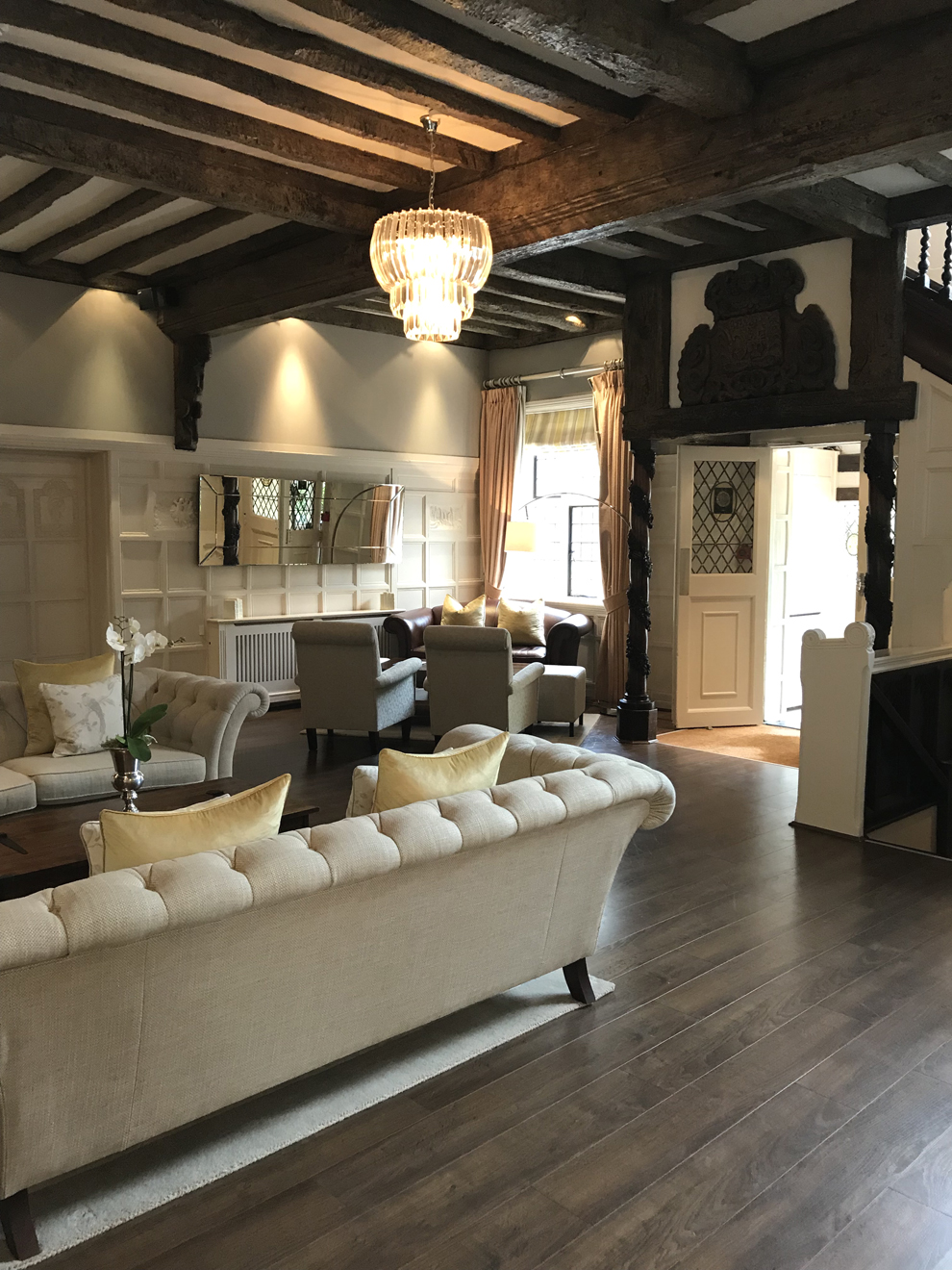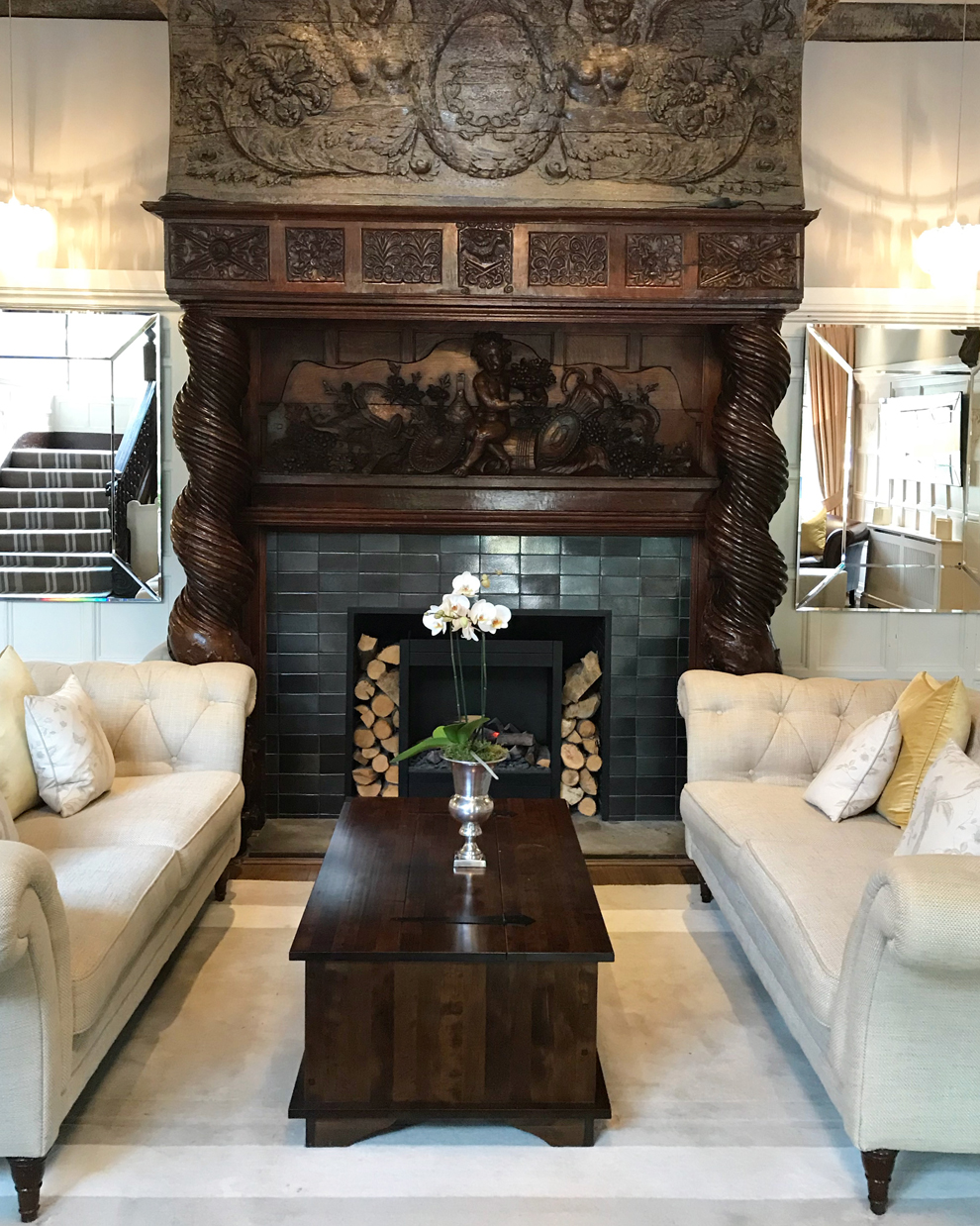 After a brisk walk into Elstree to stretch our legs and find our bearings, we returned to the hotel to get ready for a much-anticipated afternoon tea. I had heard such good things from reviews online so I was very excited about it. If you fancy treating yourself, you can find a sample menu here. It was very indulgent, with a choice of tea (so many it was hard to choose) and we treated ourselves to a glass of bubbly too.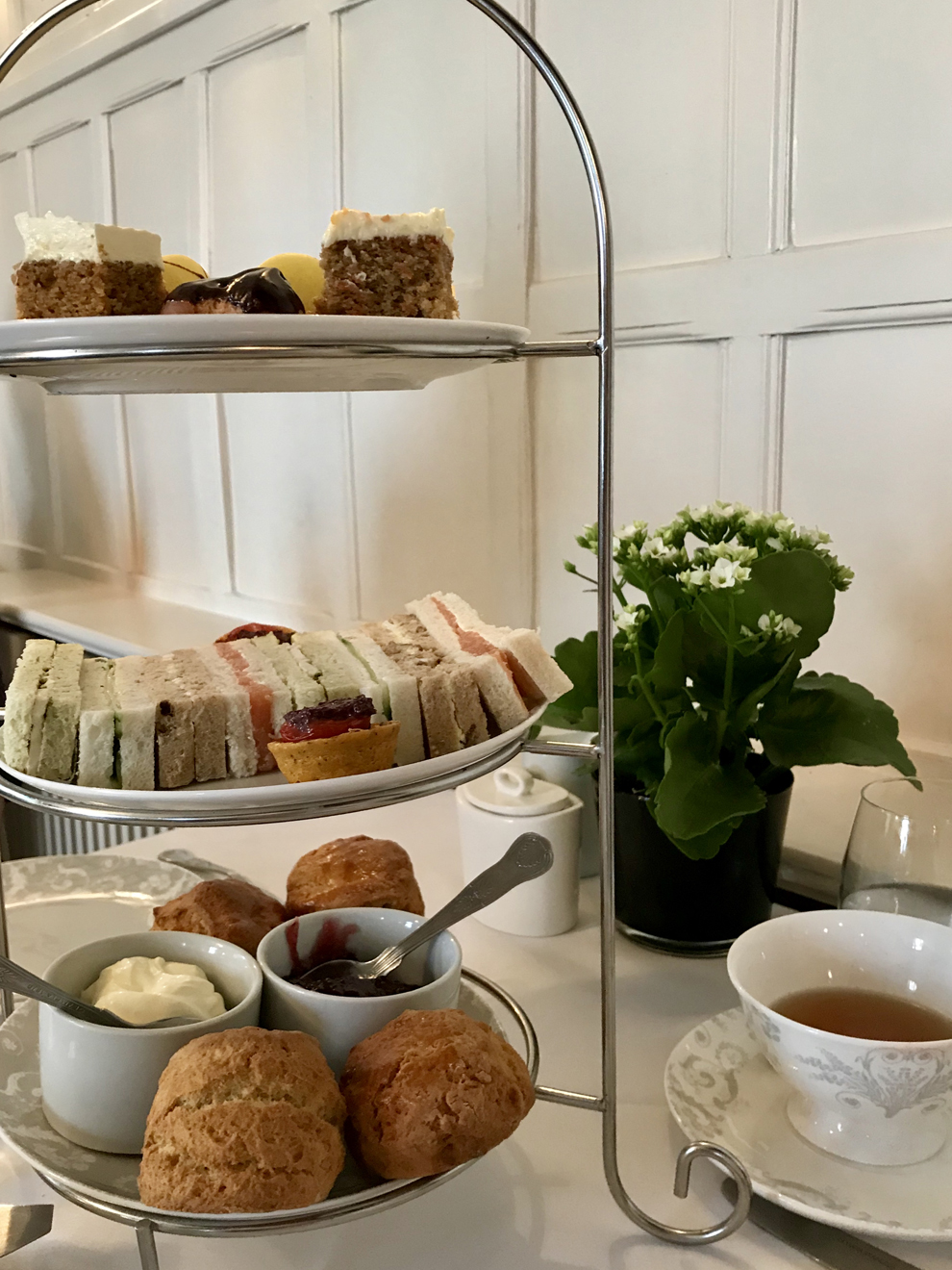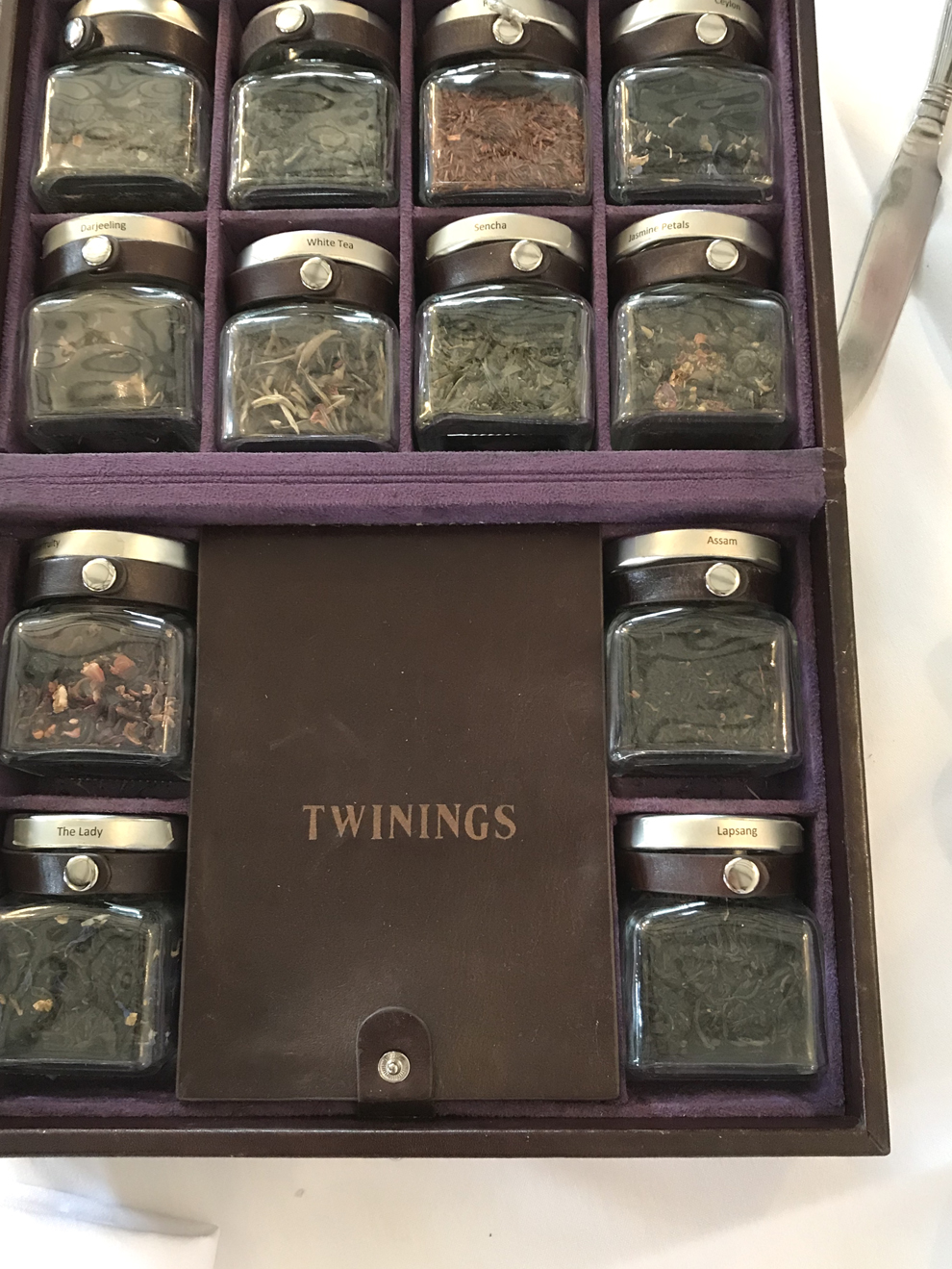 After one too many patisseries, we went and explored a bit more of the hotel. Later that evening we had a light dinner and a few cocktails. The service we received during our stay was impeccable, from the lady at check-in to the bar staff in the evening.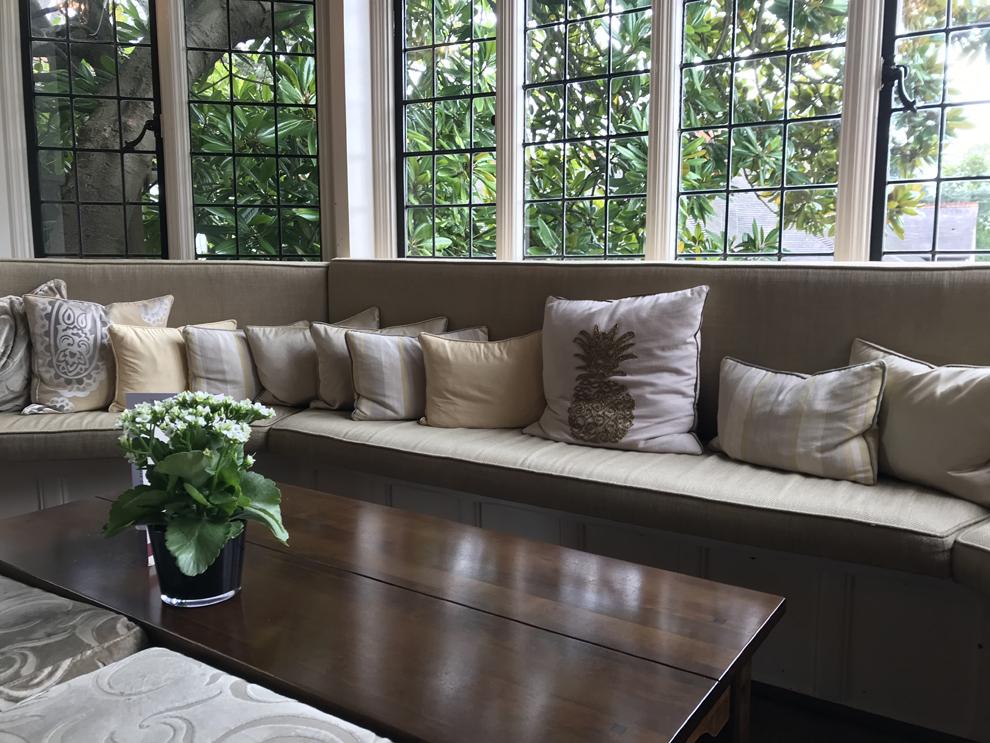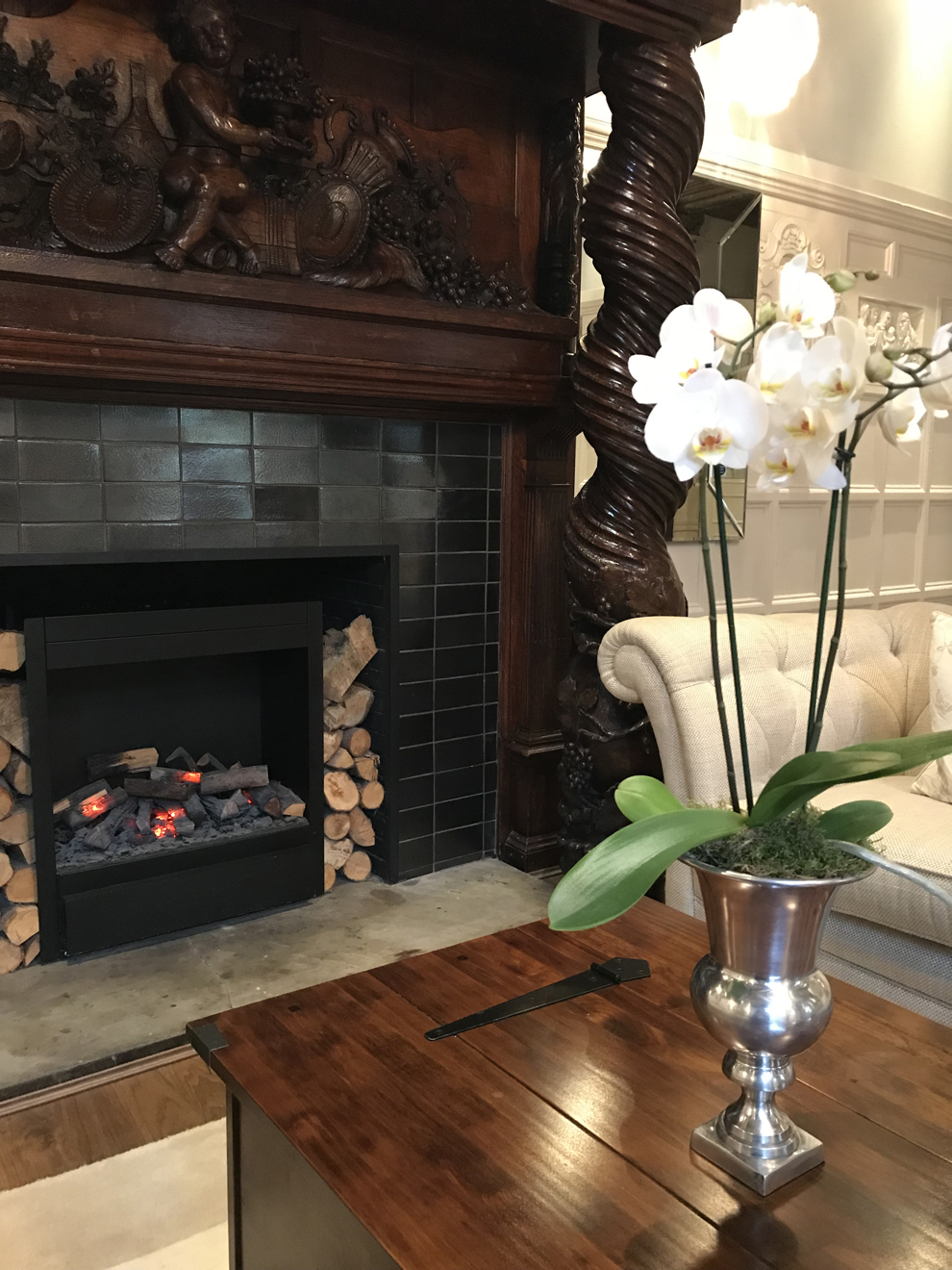 The next morning after sleeping on the most comfortable bed ever (we have a Laura Ashley Beaumont mattress at home and I only thought it was comfortable!) we enjoyed a breakfast fit for king in the stunning surroundings of the Cavendish restaurant. The hotel was fully renovated in 2013, but had just recently been given the place a little refresh.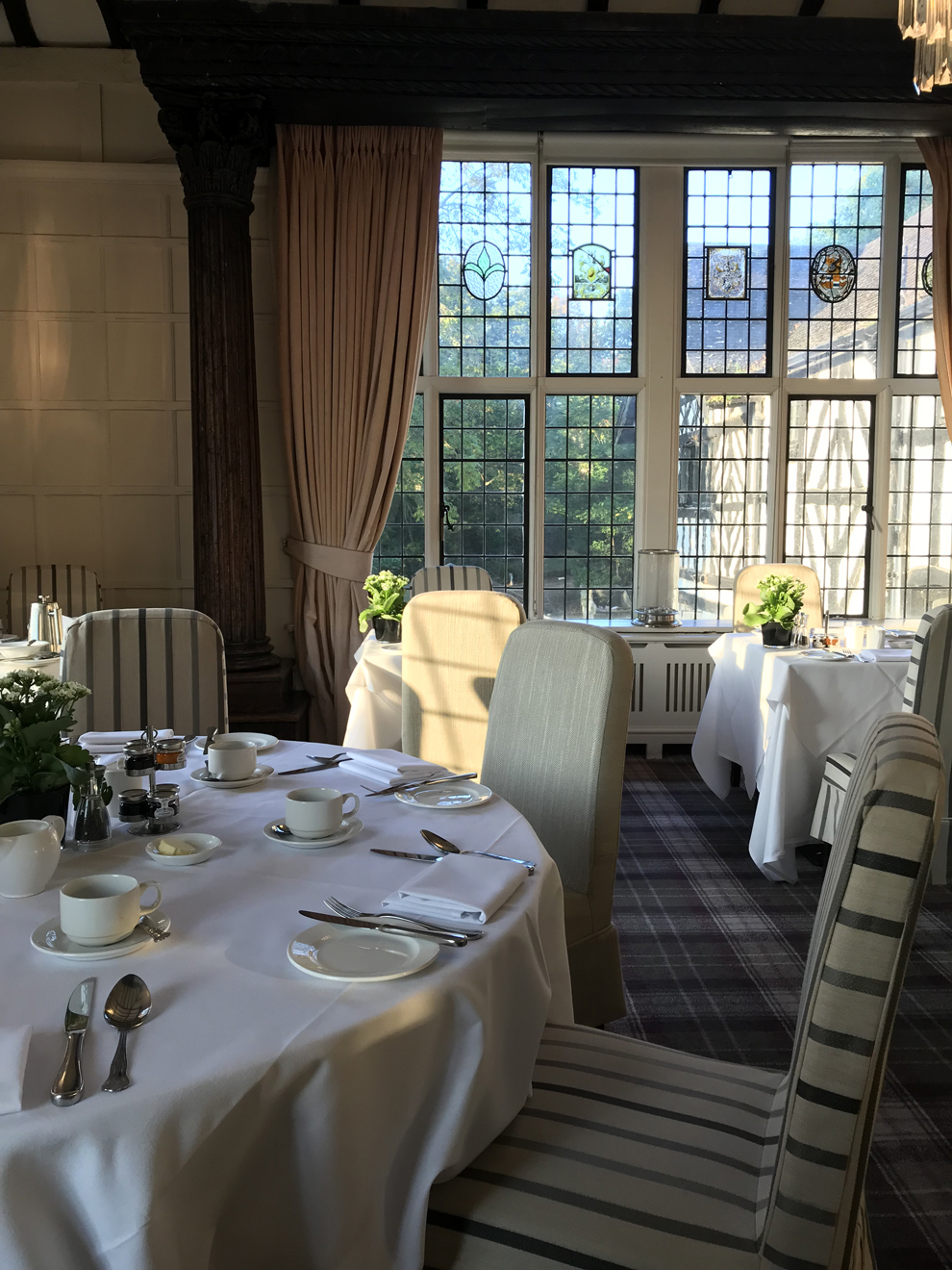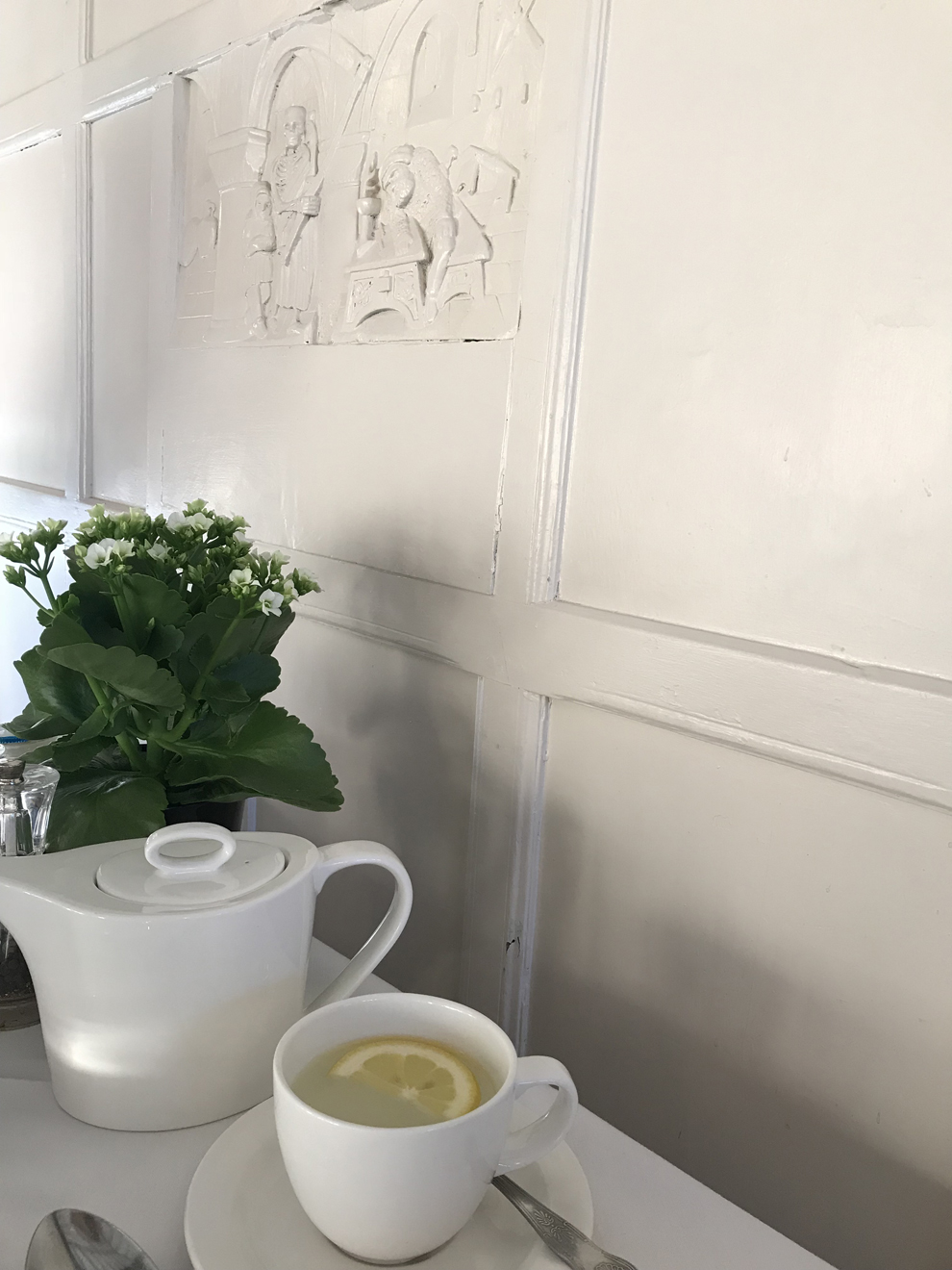 If you would like to consider The Manor as your next little mini break or just find out more about his magnificent building I've linked some details here.
Much love,
Judy xo
How lovely does Judy's overnight stay sound? Have you ever visited one of the Laura Ashley hotels? Let us know below or on Twitter @LauraAshleyUK