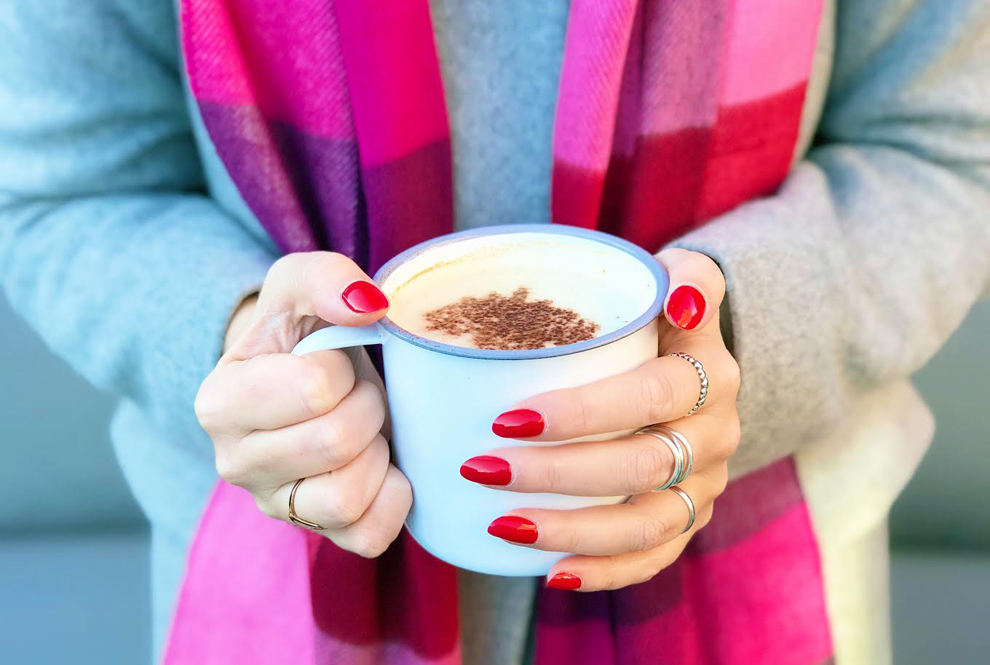 Add a pop of colour to the winter months with these stunning winter warmers... read more
Now Halloween is over, it's time for us to start looking ahead to Christmas, and with Christmas comes winter. This is why we have the lovely Kerri-Ann from Life As Our Little Family here to show us her favourite statement winter warmers that she will be relying on this season.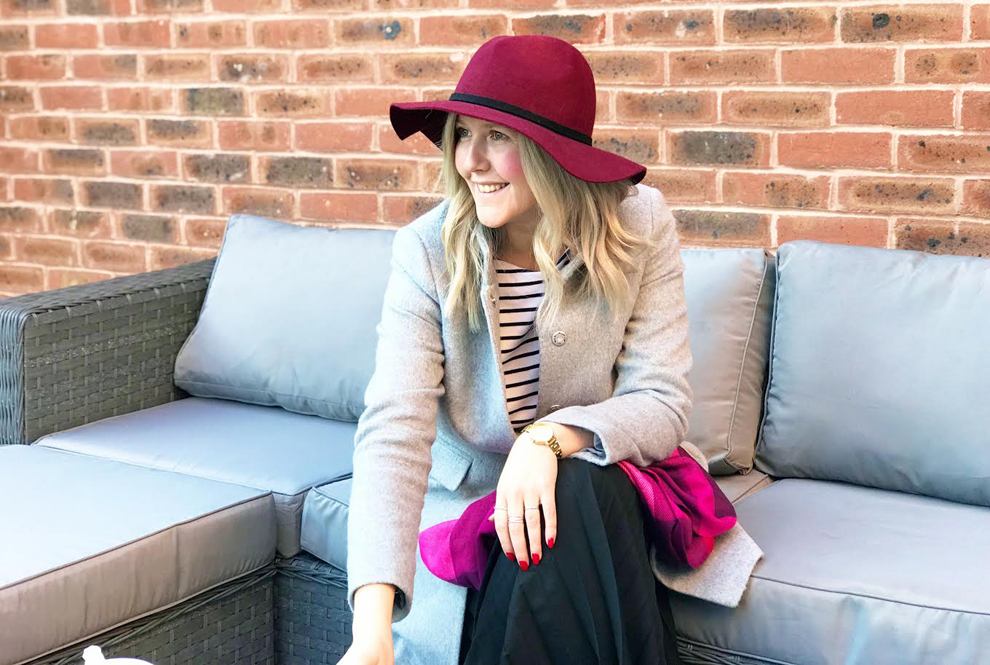 I think it's safe to say that Winter has arrived, the temperatures have dropped, the nights are drawing in and hot chocolate has made its way back onto the menu. You can definitely feel the cold snap on these winter mornings and so in a bid to embrace this time of year I have packed away my summer wardrobe and am excited to see what winter has in store. Crisp sunny days, woodland walks and with a little bit of luck a catch up with friends with hot chocolate whilst our little's play in the leaves.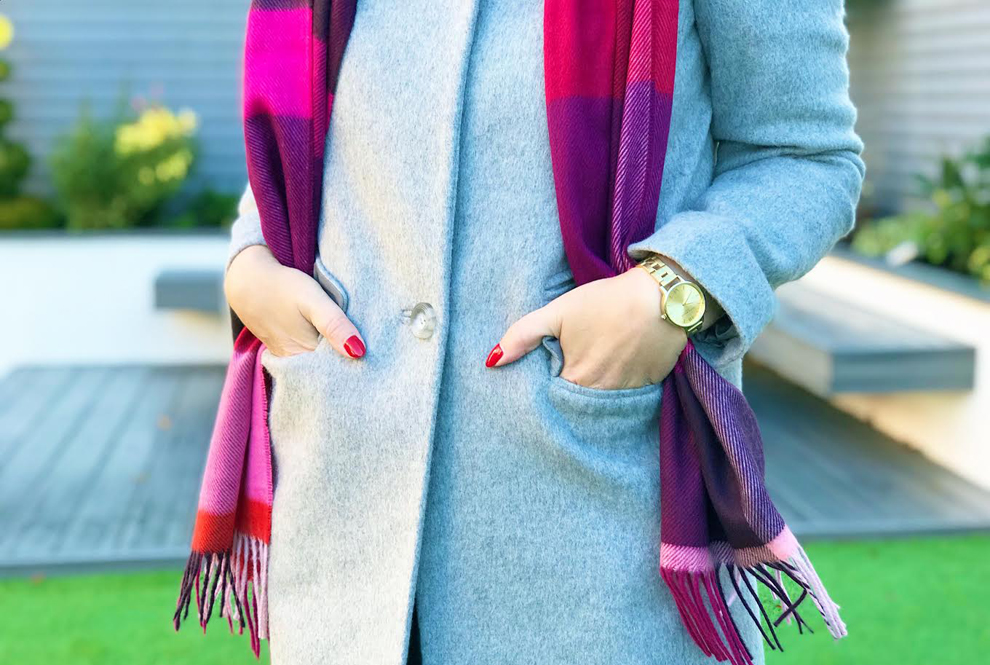 I have a love affair with winter coats, and as the colder months are upon us I find myself reaching for those cosy winter warmers such as scarfs, hats, gloves and classic coats to carry me through this colder snap. Despite the darker mornings I refuse to dull down my wardrobe, two of my favourite colours are grey and pink, so when I was having a little snoop around the new Laura Ashley fashion for winter I was delighted to see the brighter hues to compliment my pale complexion.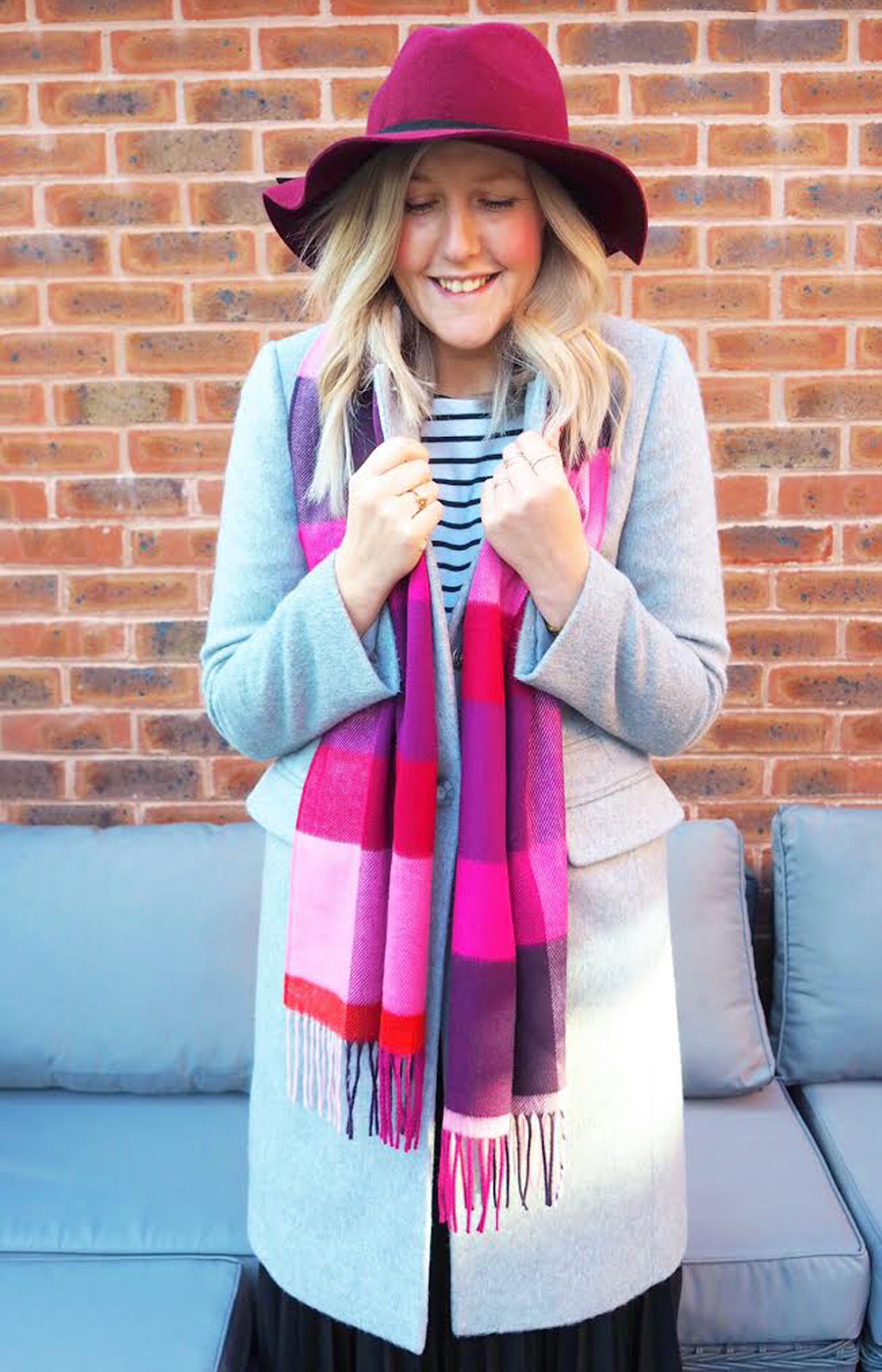 I love heading out on winter mornings and this Grey Funnel Collar Coat is the perfect winter warmer. With its beautiful tailoring and luxurious feel, you can't help but feel like you are wrapped up in something very special. I chose a brightly coloured scarf and leather gloves to partner with this classic style and I am so glad that I added a pop of pink. I love nothing more than adding a bright colour to my winter wardrobe if nothing else it reminds me of summer yet with the cosy feel of winter.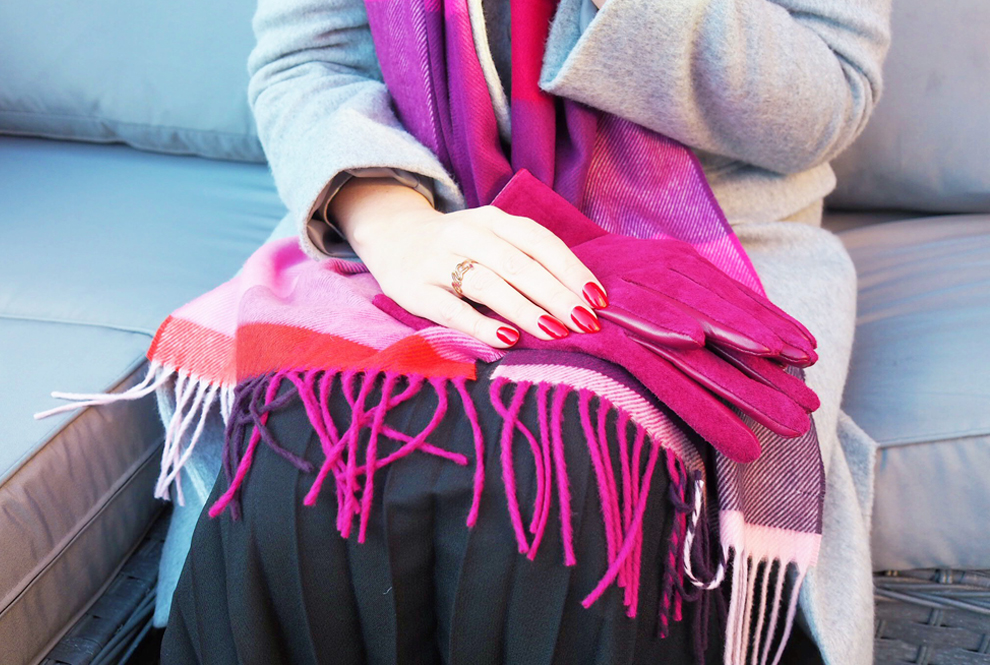 Whether worn with dresses, a maxi skirt, jeans or thick black tights this coat just makes you feel so elegant and well, perfectly dressed for any occasion. A wardrobe staple for sure. Laura Ashley has winter all wrapped up with their fashion this year. There's something about wearing a lovely coat and the cosiest of scarfs and gloves that leave me feeling all fuzzy inside. And let's not forget, clasping a hot chocolate whilst catching up with a friend. What's not to love about this combination?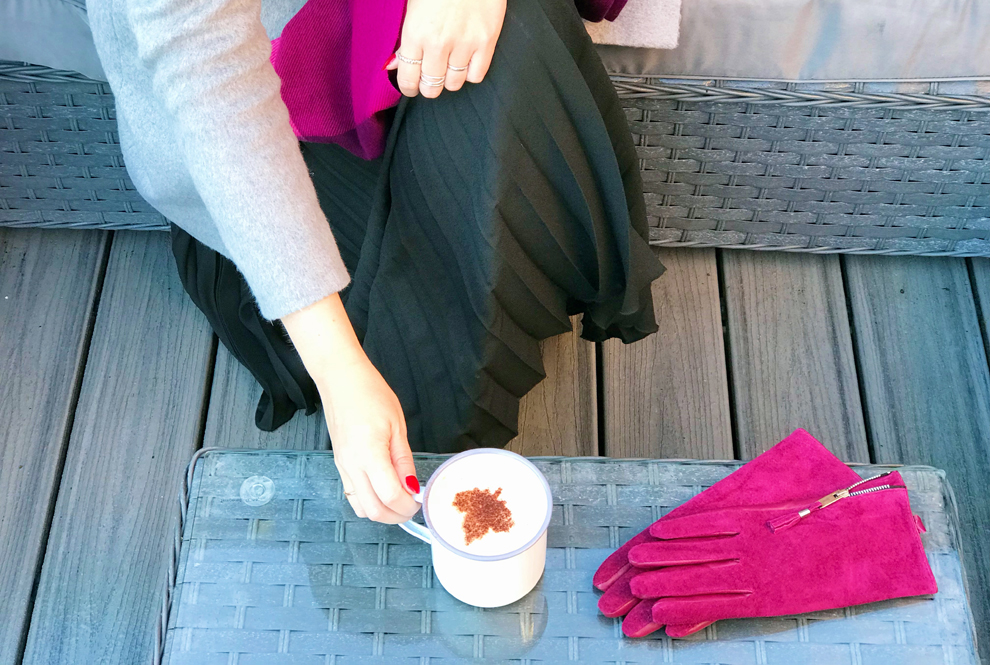 Which winter warmers will you be adding to your wardrobe this season? Let us know below or @LauraAshleyUK.