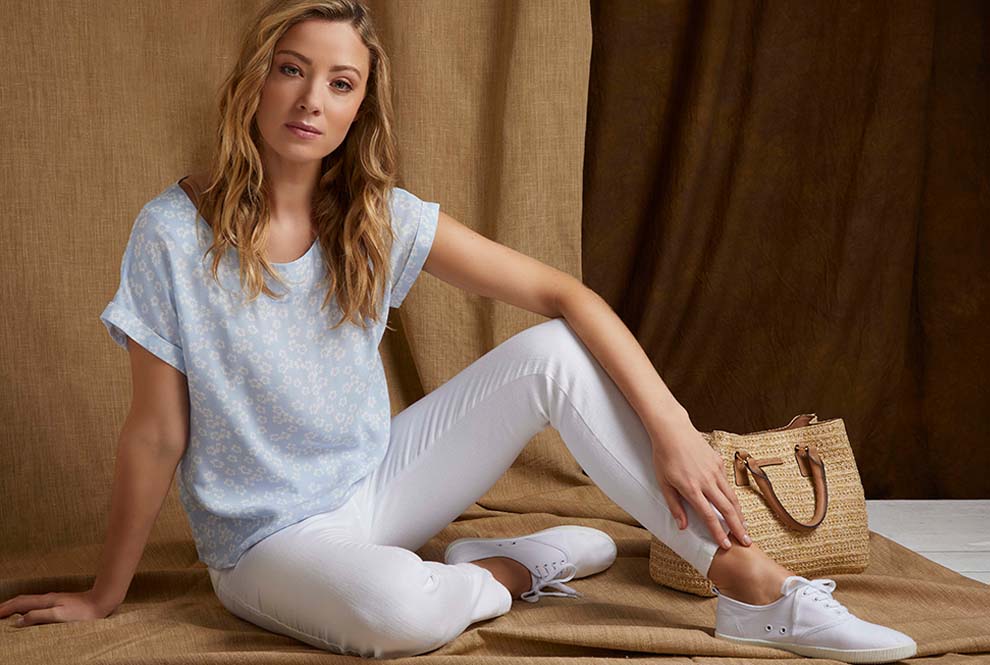 Your summer wardrobe has never looked better with our new SS18 collections read more
It's time to find your summer staples with our stunning new SS18 fashion collections, which will see you through the season in style.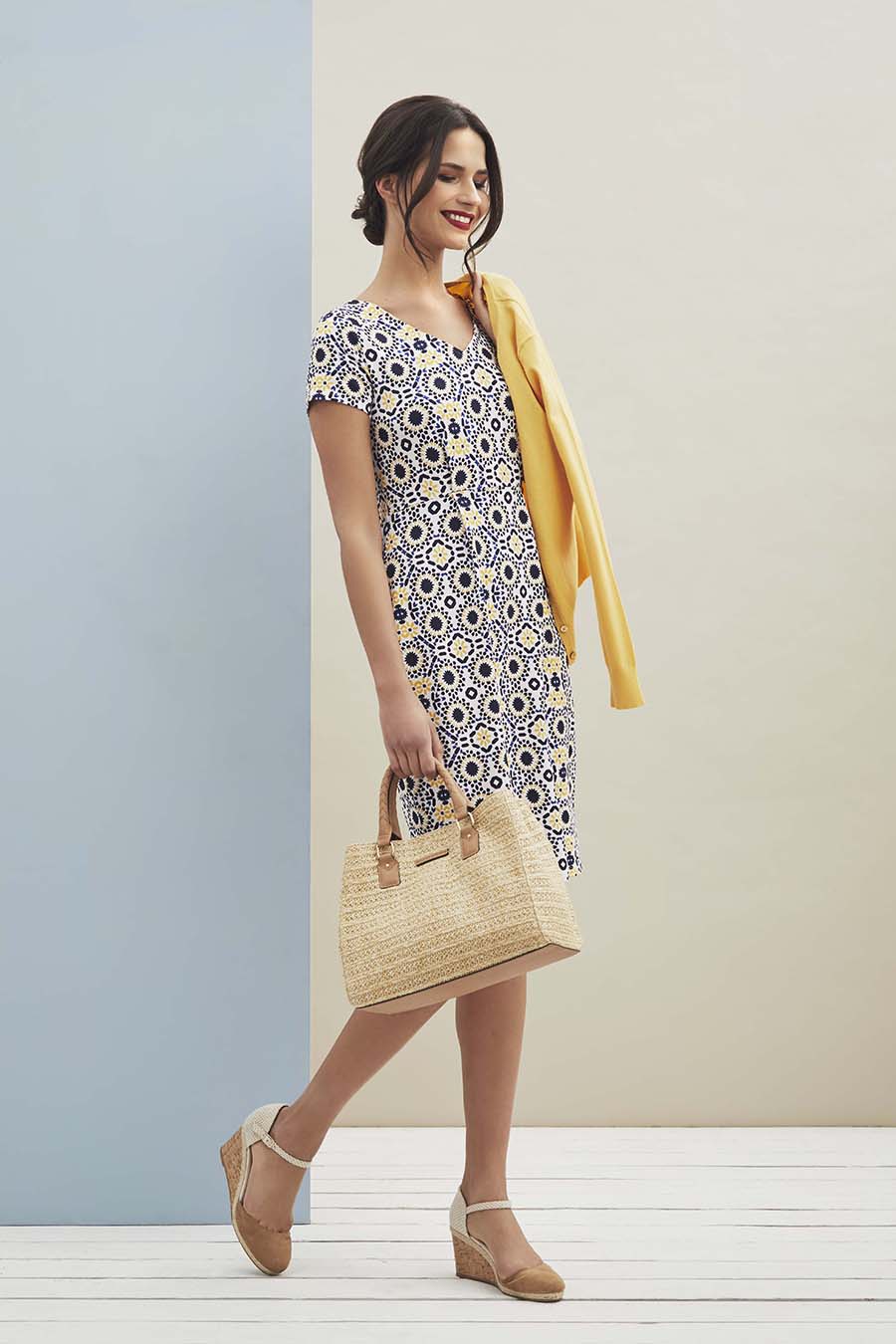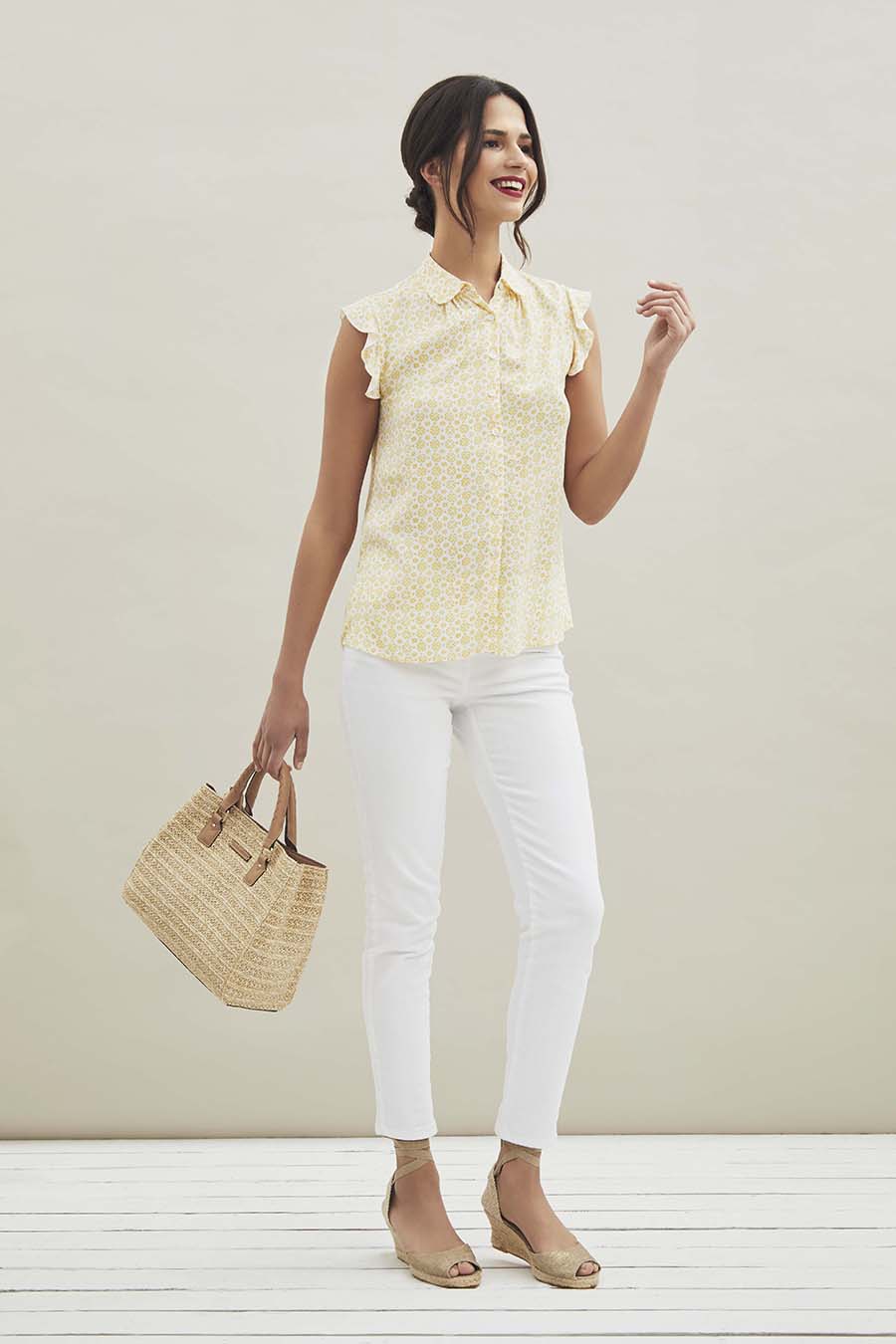 With blue skies and warm seas as its inspiration, our Azure Collection is everything you need to take your style with you on summer holidays. Linens and cottons keep you cool even when the sun is high, and busy patterns give your outfits an artisanal, bohemian edge. Lace accents make casual tee shirts pretty and feminine, and ornate embroidery brings colour and life to airy summer tops.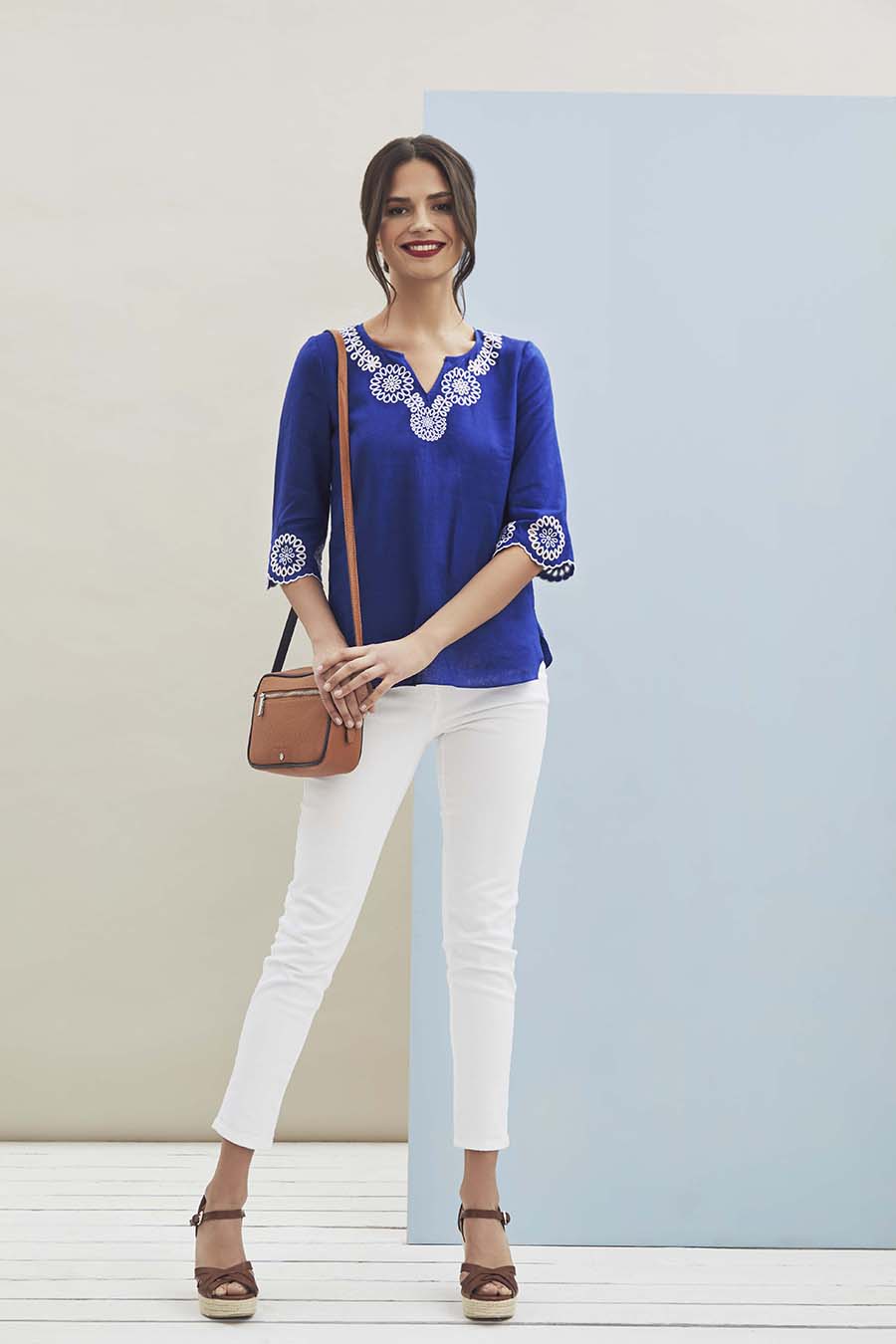 Create vacation looks or embrace the sunshine at home with this laid-back collection, designed to grab and go on your downtime.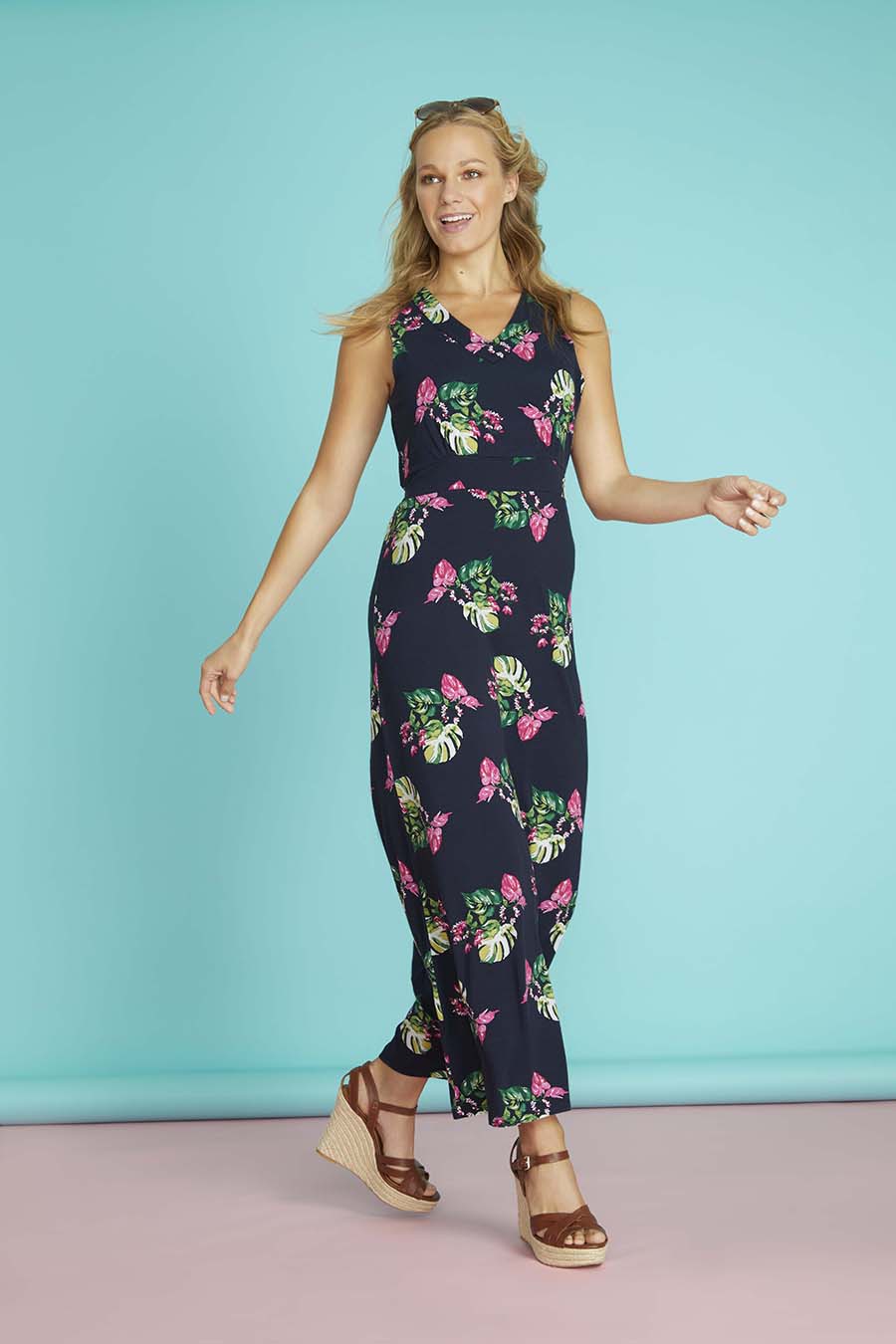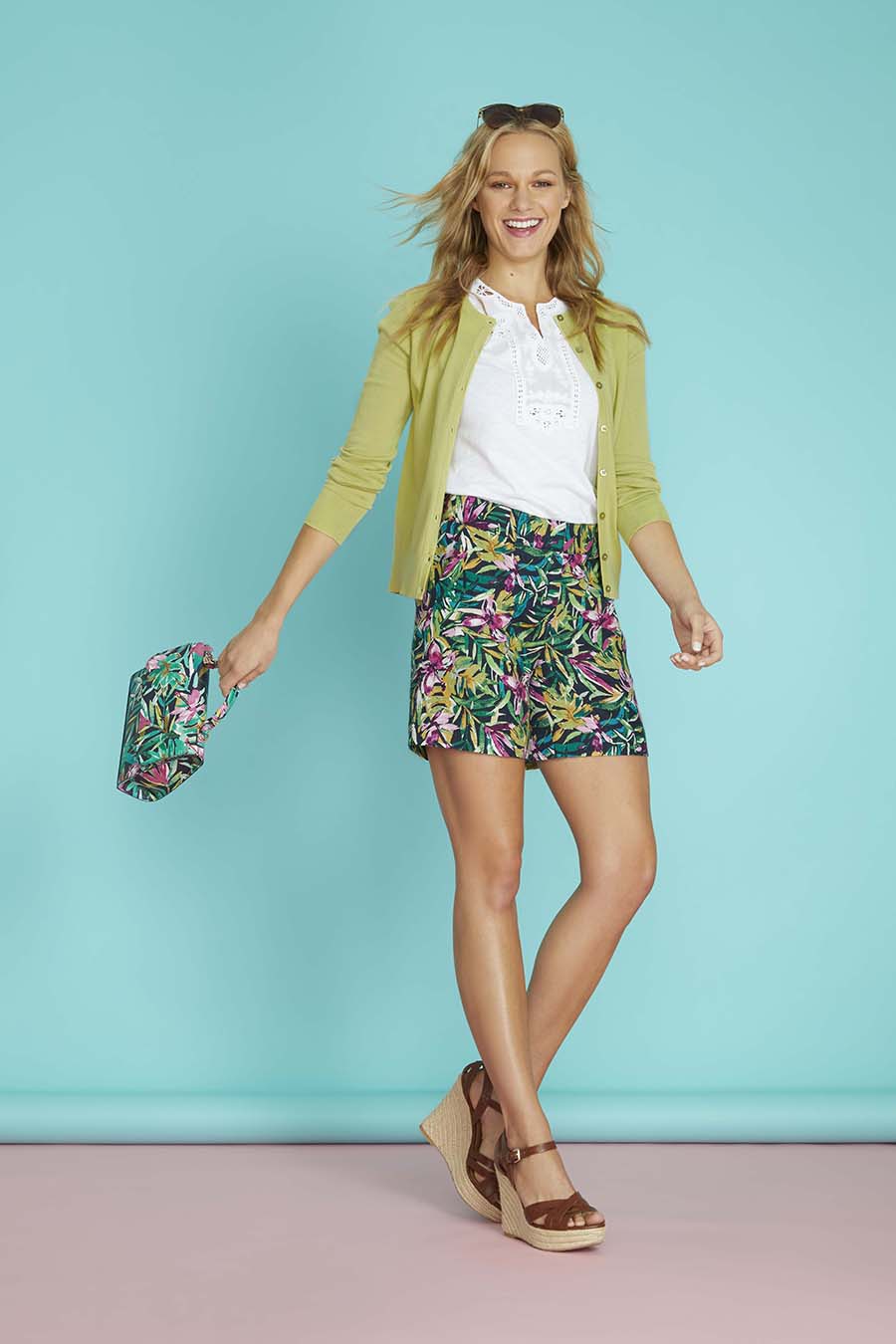 Catch some sun in style on our Tropical Shores. Designed to take you through summer, whether you are home or away, this collection is bursting with life and colour. Featuring vibrant prints of pineapples and jungle leaves, and embroidery details along necklines and across cardigans, this collection is all you need to bring colour to your looks.
Linen smock dresses, trousers, and blouses are great for beating the heat. Plus, we have matching accessories like purses and scarves to pull your look together.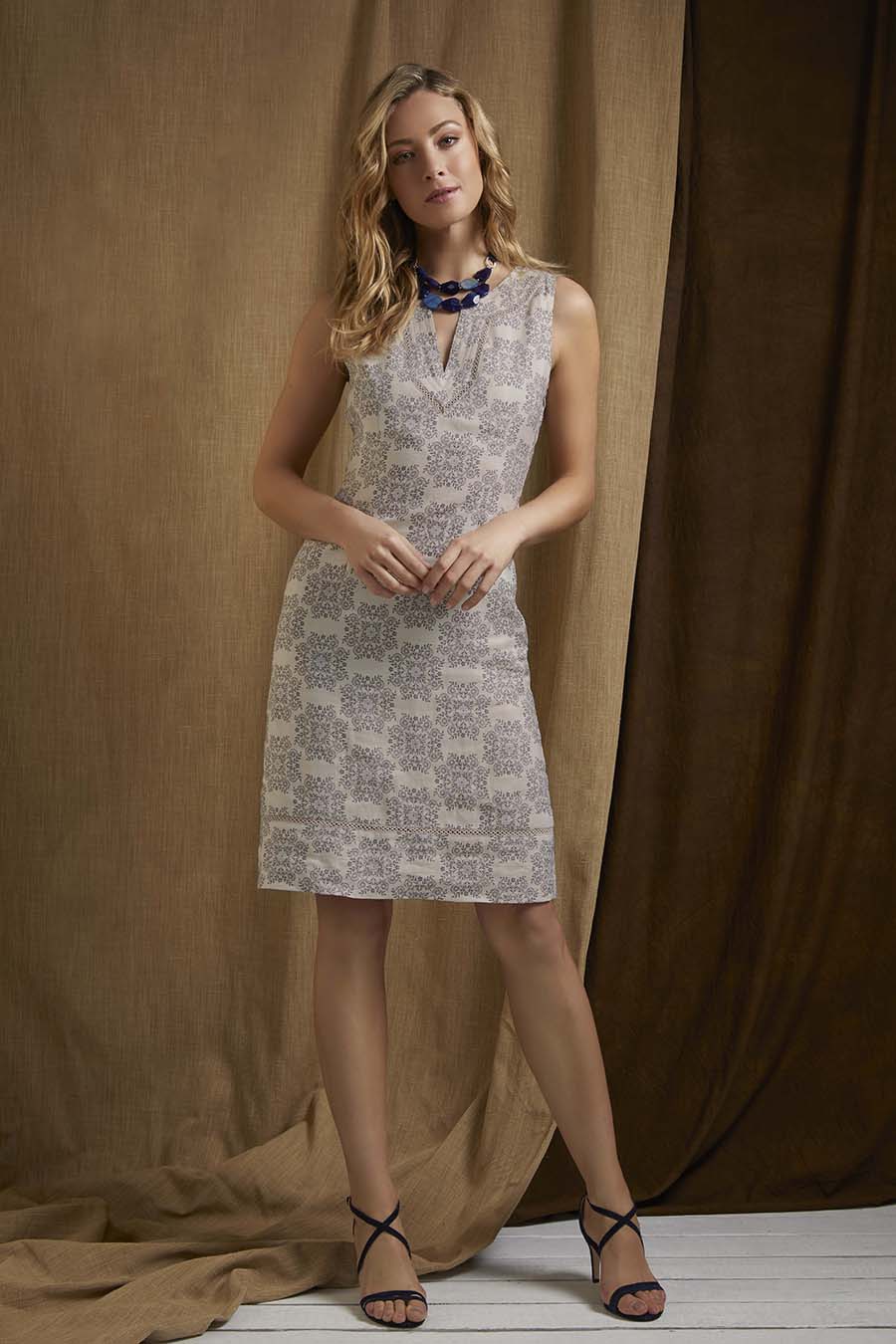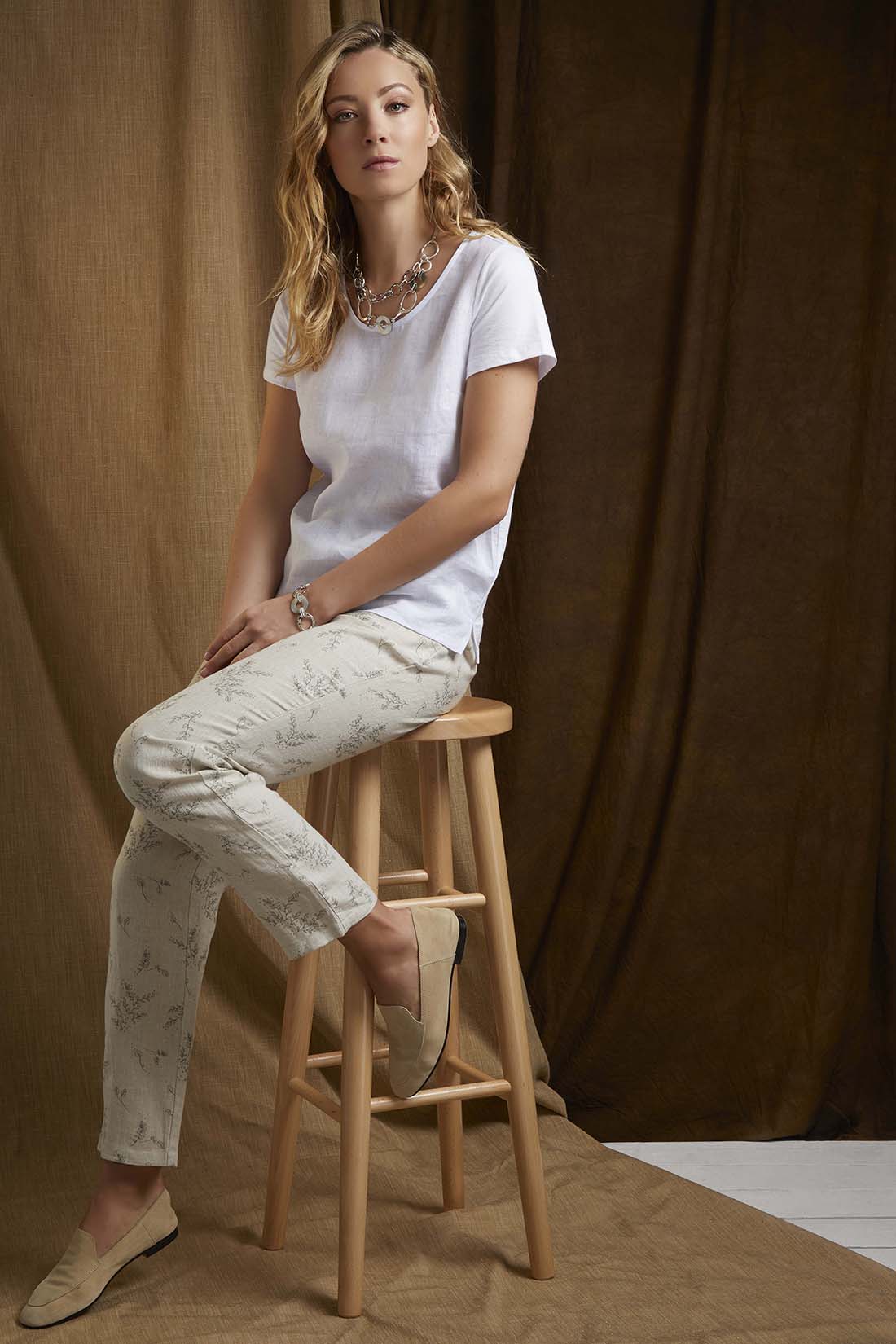 From light and airy peasant blouses to gorgeous patterned shifts, our Linen Cove Collection is ready for the sun. Perfect for holidays away, you will find cottons, linens, and jerseys for beating the heat. You can layer your looks for after sunset with our tape yarn cardigans and jumpers. Or enjoy the contemporary prettiness of our Linear Leaf print across cardigans, linen trousers, and relaxed tee-shirts.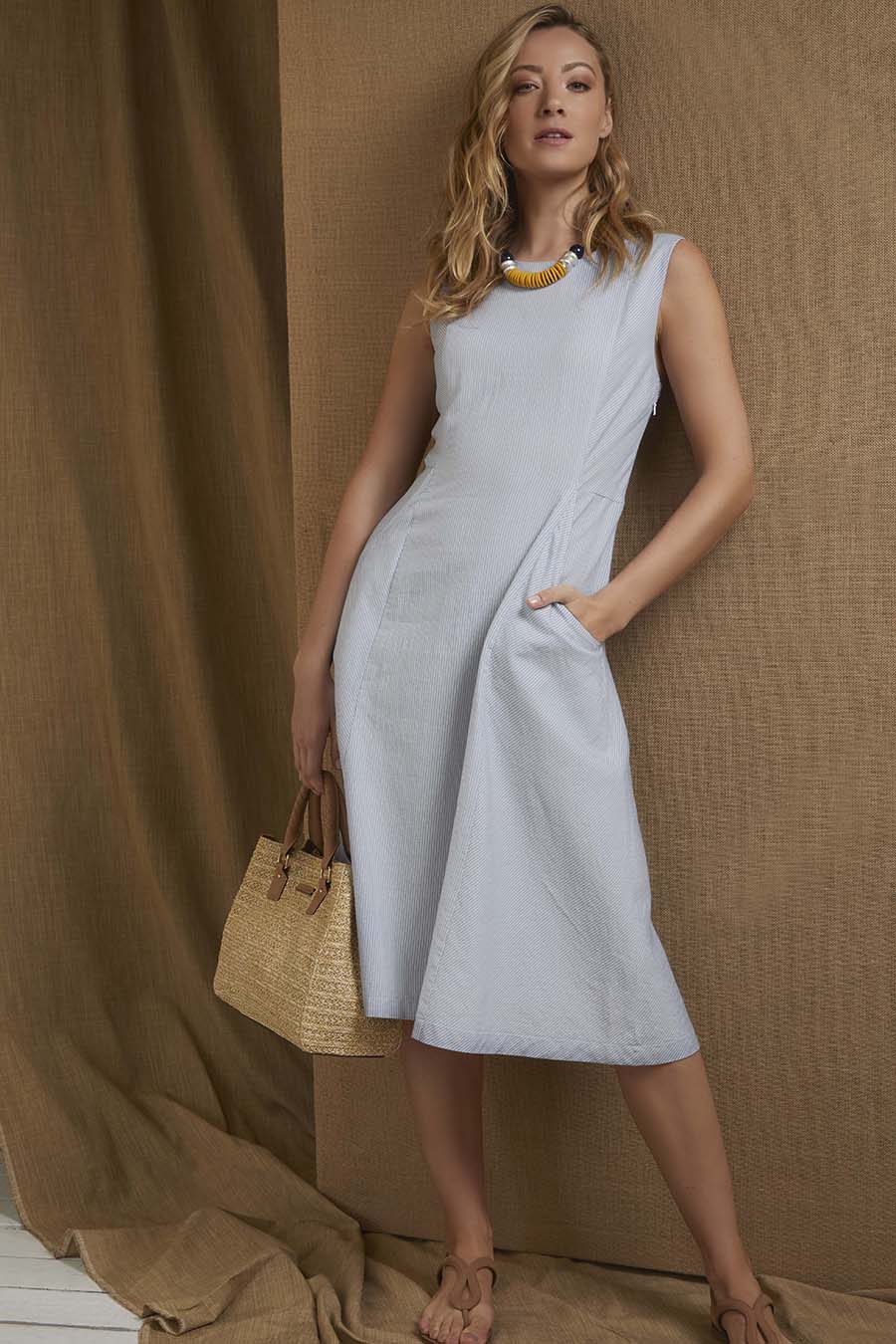 Finish your looks with our playful Ladybird and Sunflower Brooches, and bring a playful touch to any of your outfits.
Colours burst across our Summer Vacation Collection to make sure you are ready for the sunshine. Classic chambray and viscose blends sit alongside natural linen, creating airy, light looks that are perfect for your getaway. From stripes to casual denim, this story is about laid-back style.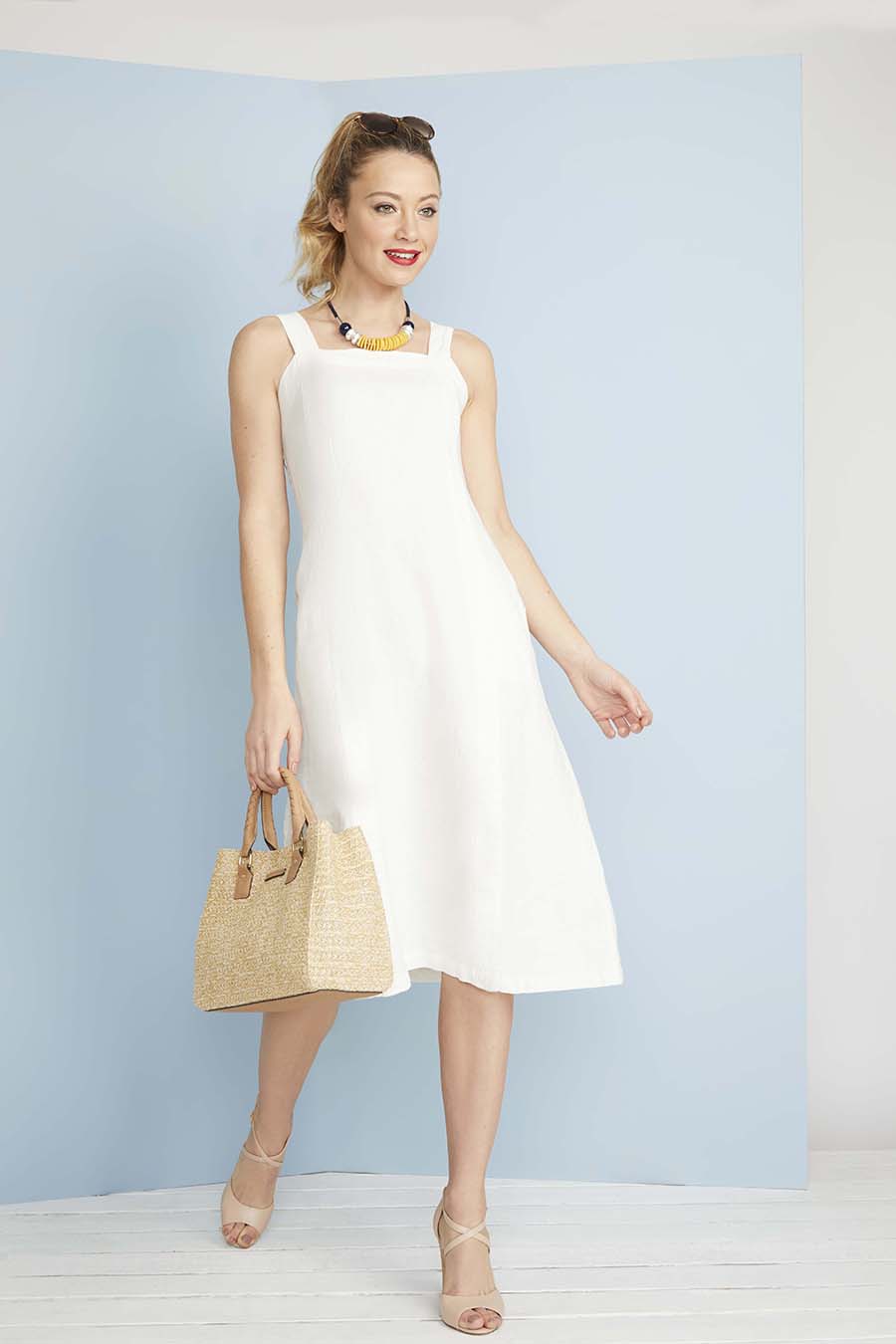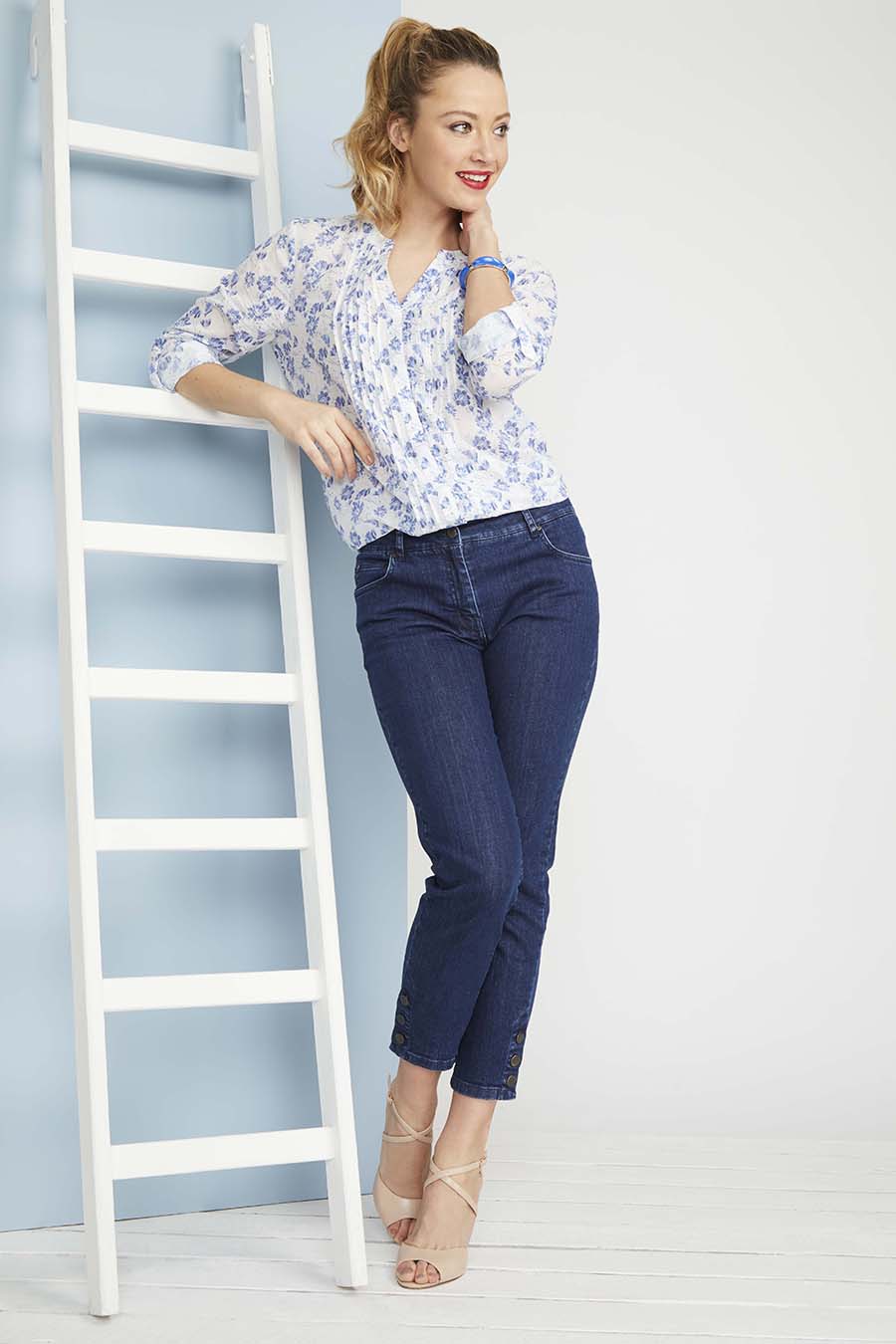 Take on new shores in cropped jeans, or go out on the town in our statement Jean Jacket in vibrant red. This summer is all about colour, so fill your wardrobe with everything bright and beautiful.
Did you have a favourite? Let us know below or @LauraAshleyUK.