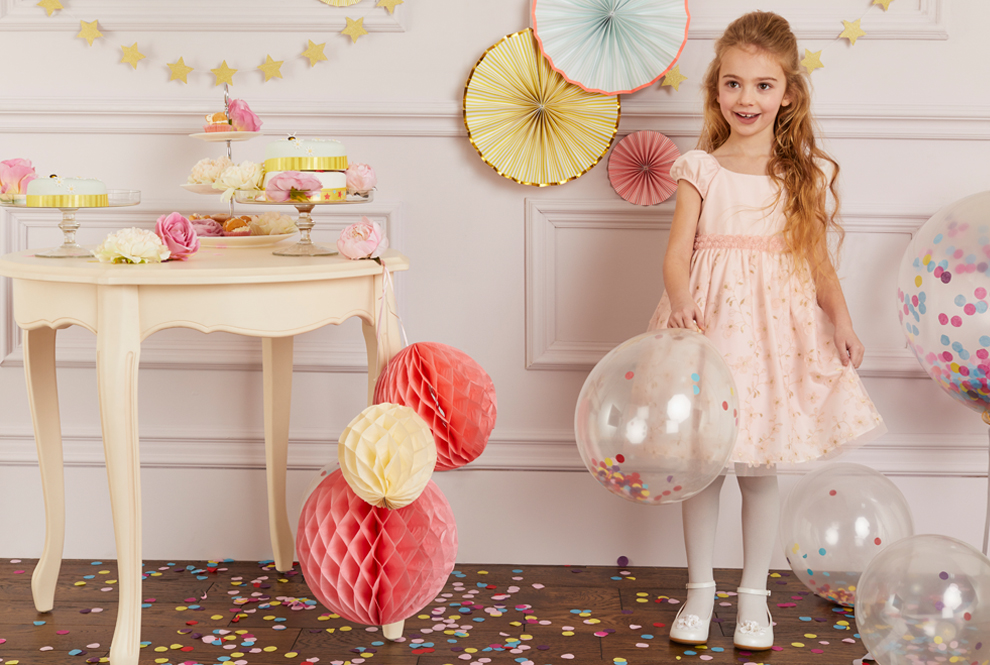 Our SS18 Girlswear collection has arrived so join us as we take a look at what fabulous pieces we have lined up for them read more
It's time for us to introduce you to our brand new Girlswear collection. From pretty prints and silky bows, we have got it all in our collection of pretty printed dresses.
Keep them cute with our playful range of girlswear. Occasion dresses feature lace and fabric blooms – perfect for weddings, parties or just playing dress-up.
Pretty petticoats and puff sleeves are fun to twirl in, and these bright, summer colours go great with little smiles.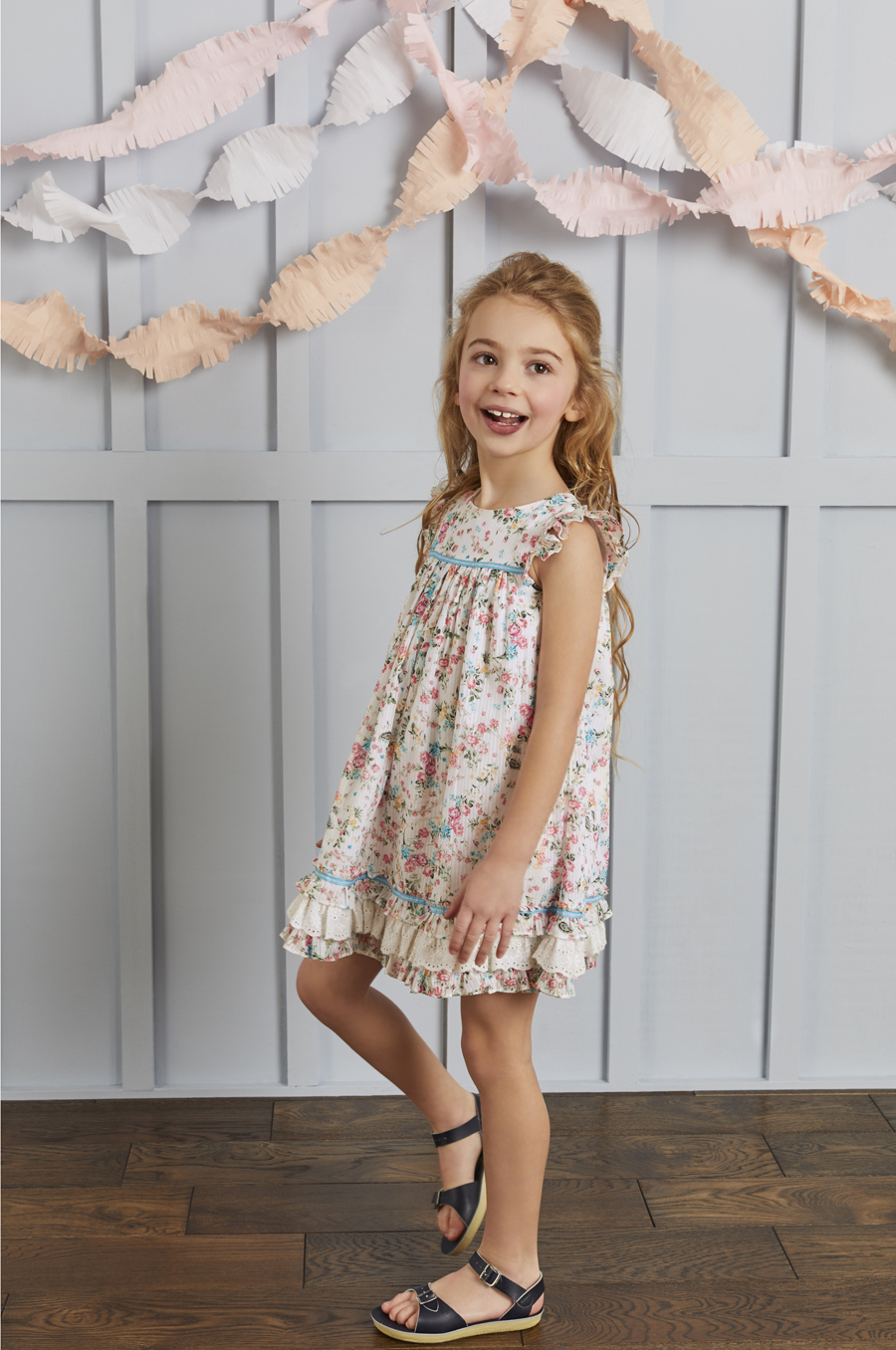 There's nothing as sweet as our pretty Frill Sleeve Floral Dress, the perfect choice for kids heading to special occasions. Birthday parties and family gatherings are a breeze with this comfy, frilly dress showcasing a colourful ditsy floral pattern. Made from pure cotton, this piece is breathable and easy to wear. It buttons up at the back and features a built-in petticoat for a touch of extra poof.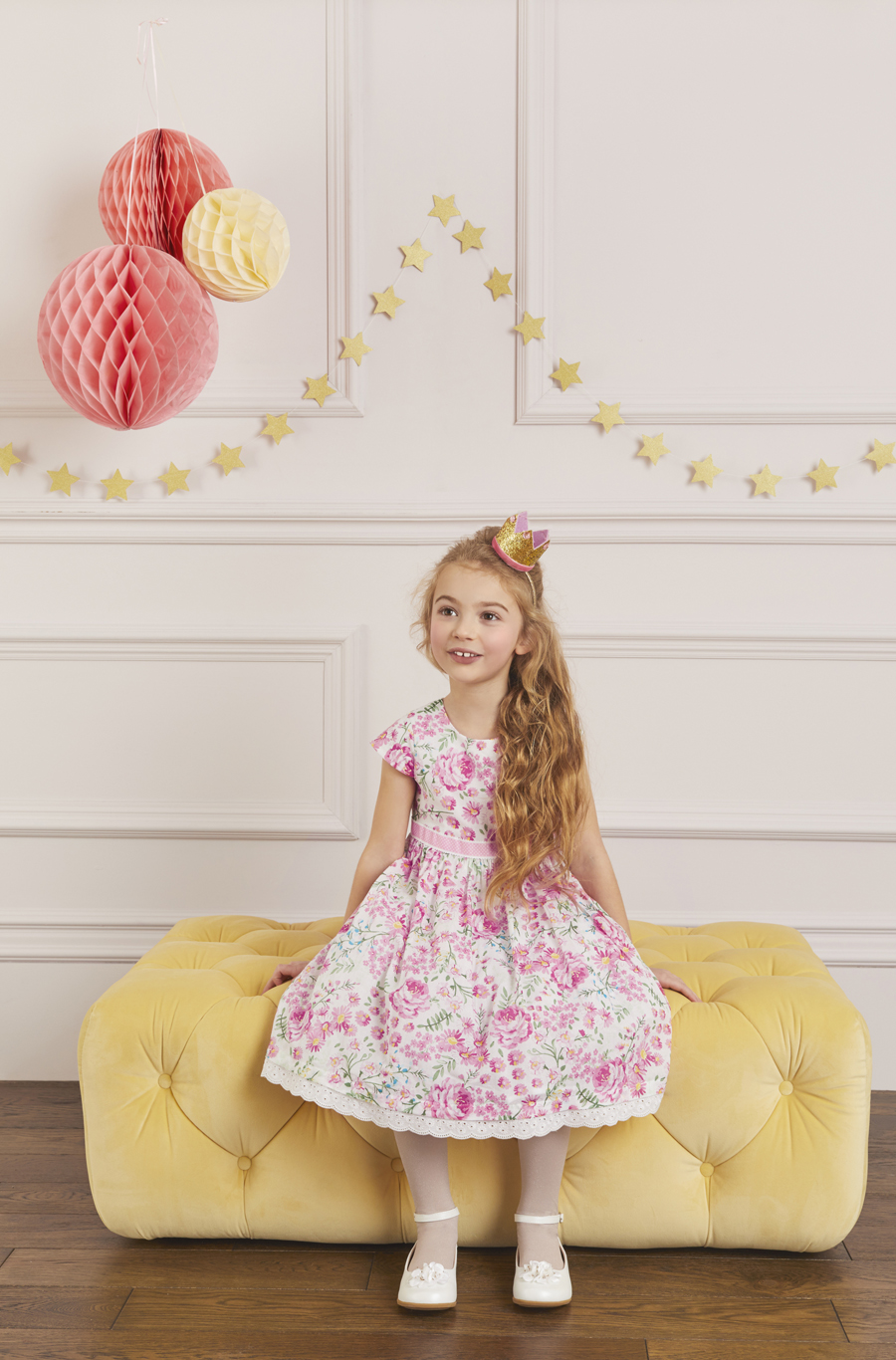 Special occasions are easy with our beautiful Pink Meadow Dress. On pure cotton, this watercolour print features roses, daisies, and forget-me-nots in a delightfully fun floral design. The waist is highlighted with a polka-dot pink ribbon and tiny silk roses, and the hem is finished with white embroidery anglaise. Kids will love to spin in the built-in petticoat featuring a touch of tulle for extra poof.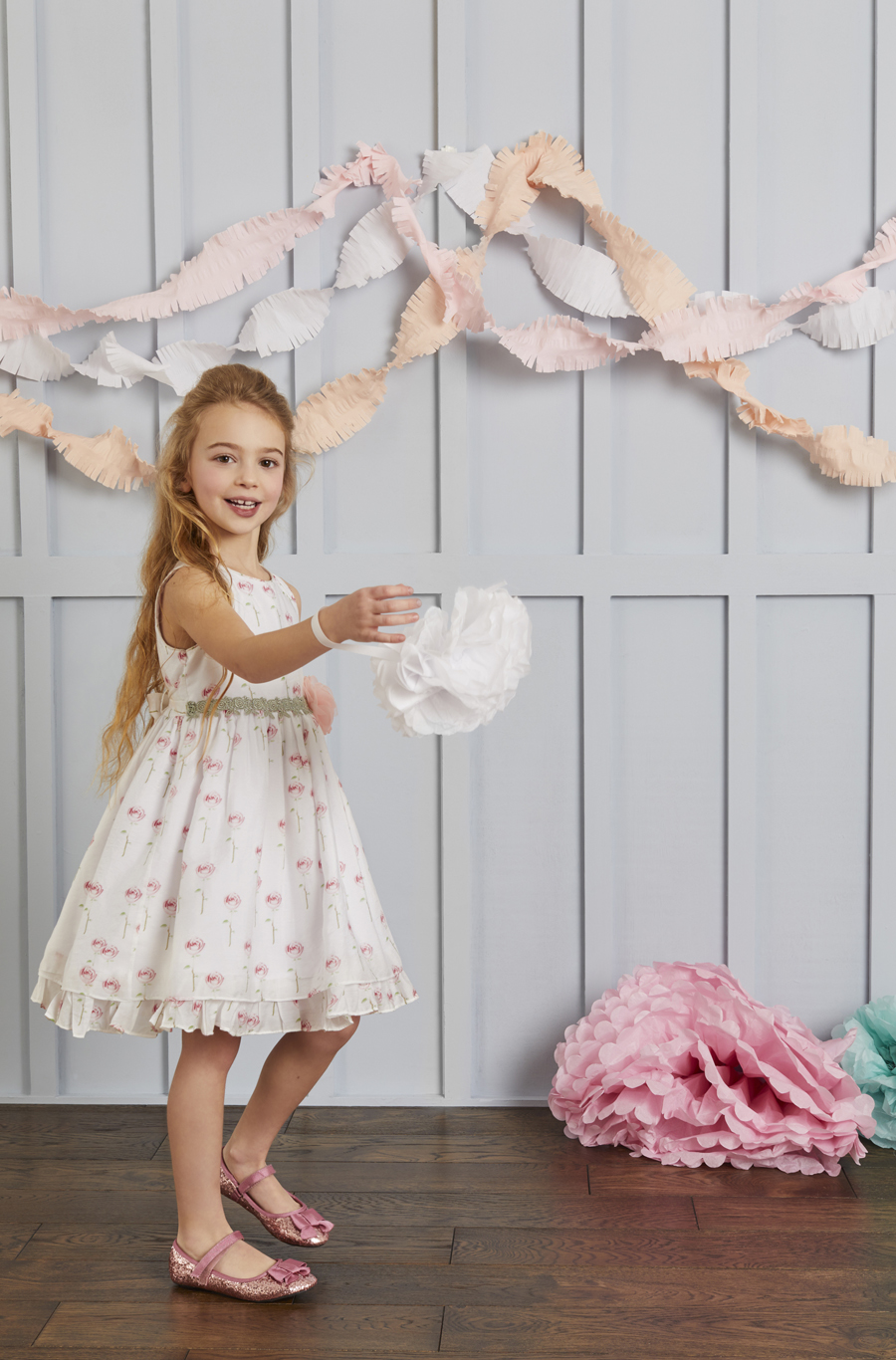 Featuring a large rose at the waistline, our Roses Dress is a dreamy garden design that is perfect for special occasions. The stylised rose print is simple but fun, and a silver lace trim continues the rose garden theme at the waist.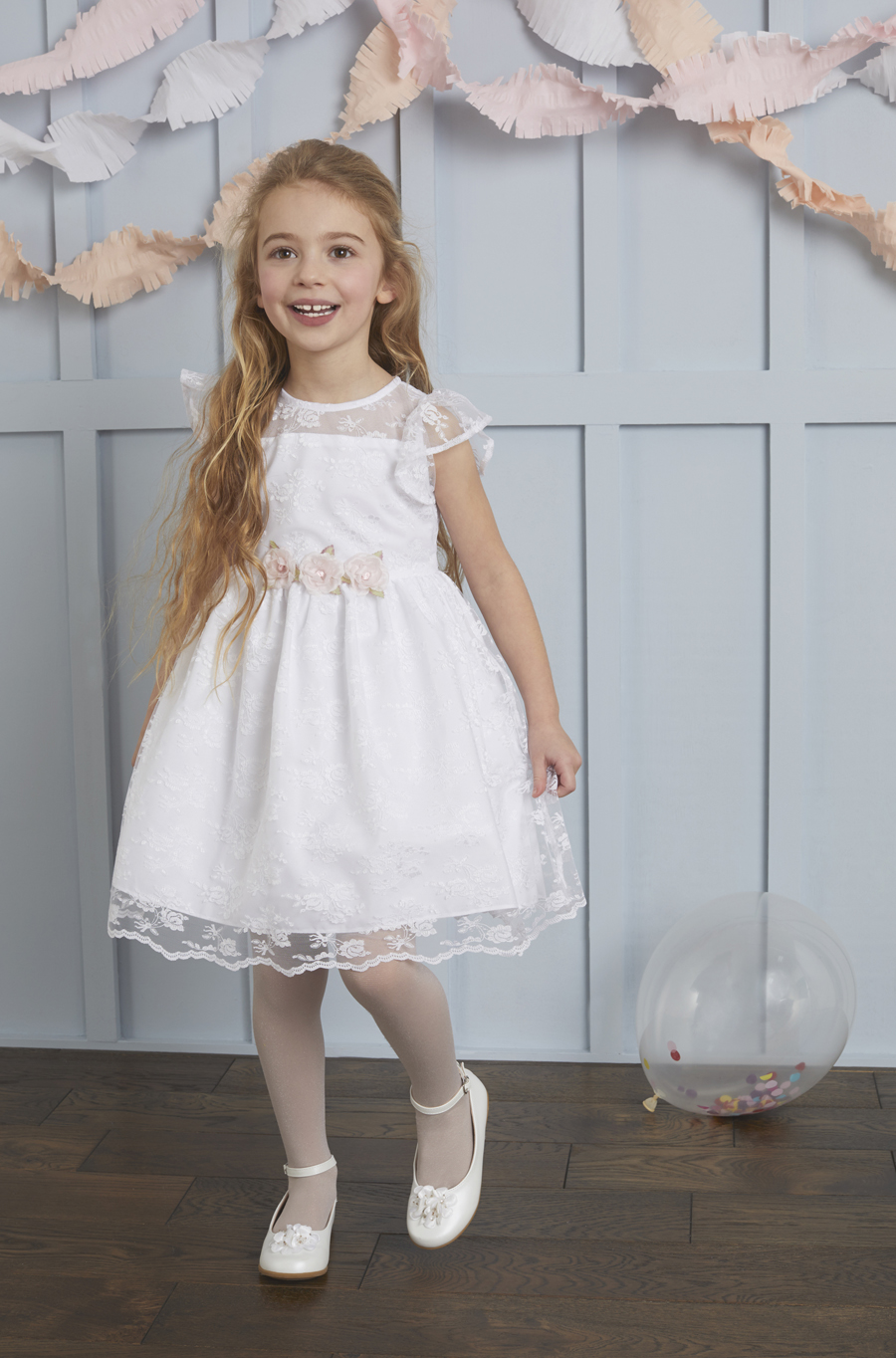 A pure white underskirt overlaid with delicate lace in this perfect special occasion dress. The button-up back also features a sash for oversized bows, and the waistline at the front is decorated with three, soft pink flowers. Perfect for any wedding.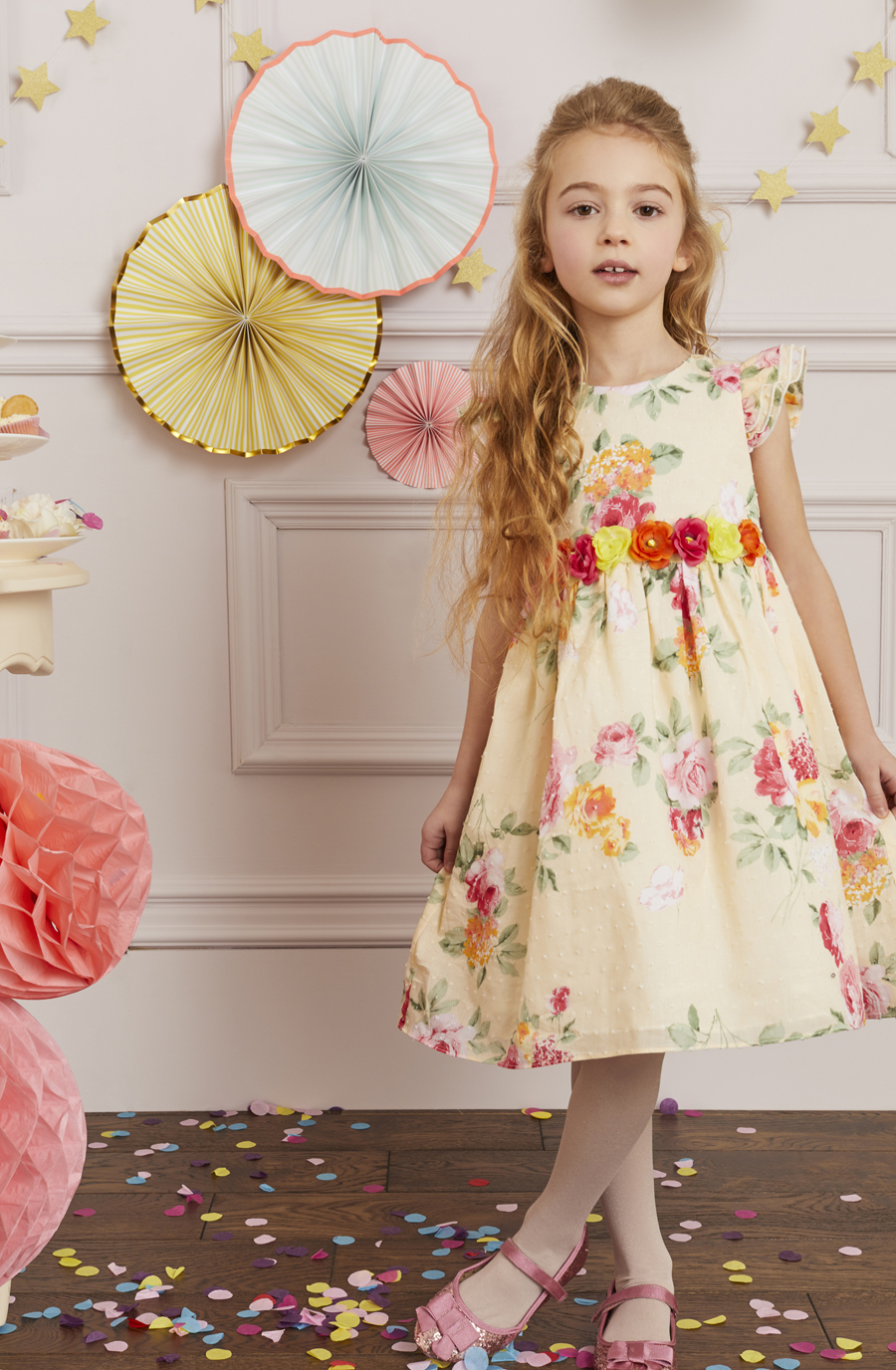 Bright and bold, our Yellow Roses Dobby Dress is full of summer spirit. Pure cotton has been finished with a dotted dobby texture and printed with vibrant flowers. Ruffled cap sleeves and pretty, three-dimensional flowers at the waistband bring a touch of whimsy. Kids will love to spin in this perfect occasion piece.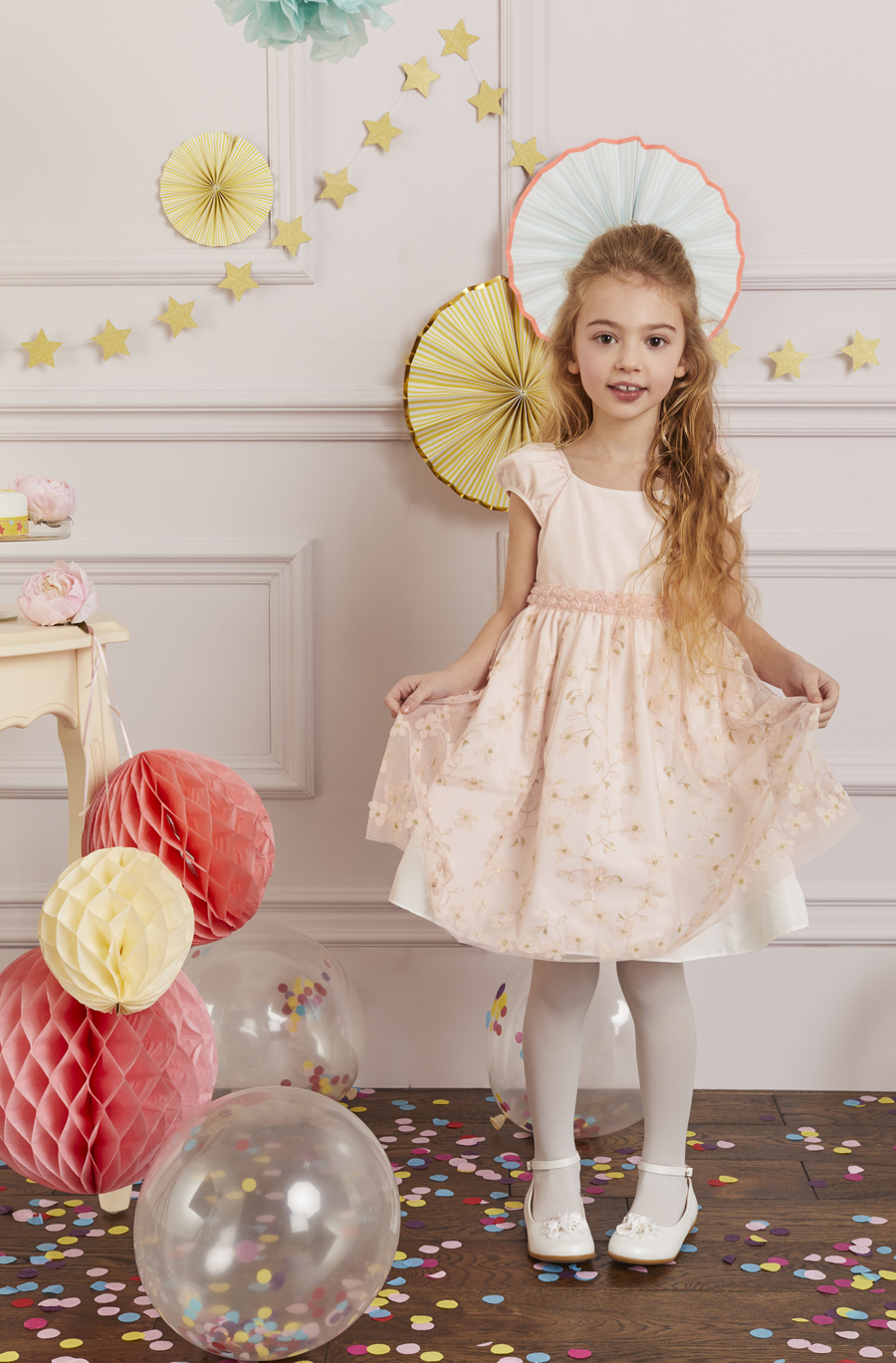 Our Floral Gold Embroidery Dress is covered in a light mesh for a soft, dreamy look. The waist is decorated with fabric roses, and the skirt gleams with golden embroidery accenting twirling flowers and stems. The puff sleeves and inbuilt petticoat give this peach dress a princess feel that is perfect for special occasions.
How gorgeous are these new girlswear pieces? If only they came in adult versions!
Do you have a favourite? Let us know below or @LauraAshleyUK.