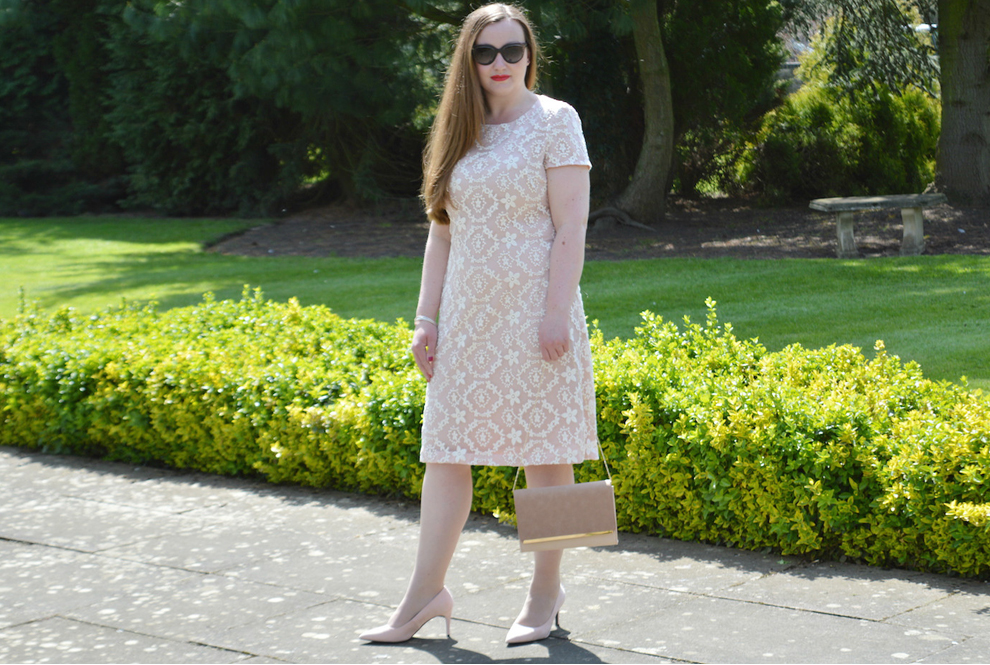 Blogger Gemma shows us what she'll be wearing this race season… read more
We know how difficult it can be finding the perfect outfit for that race day you've been invited to. There's so many things to consider like dress code, accessories and the outwear when the temperature drops. Gemma from Jacquard Flower has the perfect tips on what to wear this race season and shows us her favourite dress from the Occasion collection…
Hey, I'm Gemma from the blog Jacquard Flower and I'm really excited to share my style here today at Laura Ashley!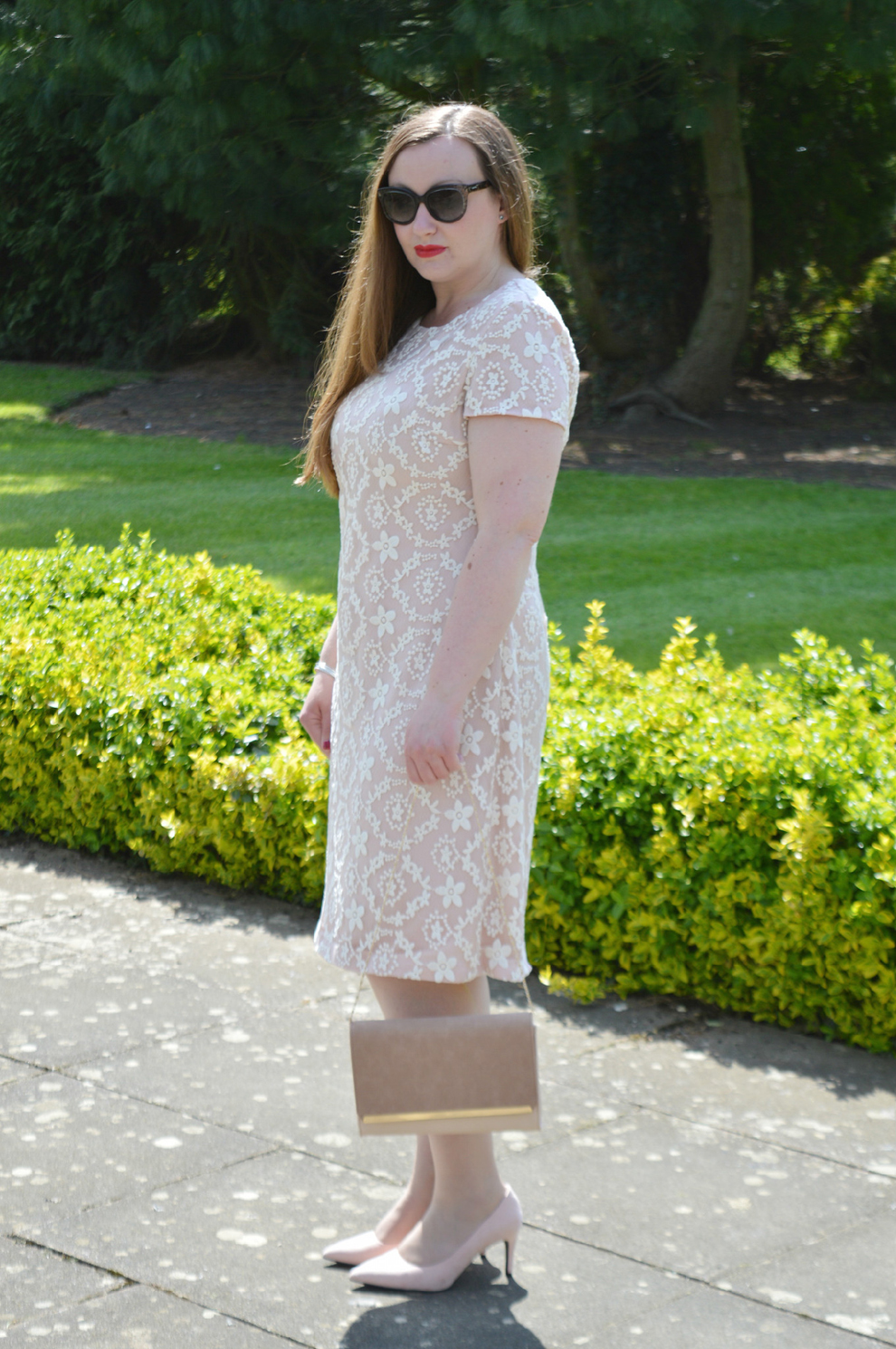 Spring/Summer is well and truly with us, being officially the busiest season for outdoor occasions and events. Today I'm going to be styling for a day at the races from the Laura Ashley Occasion collection.
The first thing to always remember when considering your outfit for the races is dress code. Check the dress code for the particular day/s you're attending. You'll often find certain restrictions or guidelines for the different race days and/or the area of the track you're attending.
If you are going to the bigger meetings in the calendar such as Royal Ascot and the Cheltenham Festival, or attending the smaller meetings at your local track can be an equally exciting and special occasion.
Here's some handy tips to check beforehand:
Check the dress code for the type of ticket you hold. For example, Royal Ascot specify a dress code depending on which enclosure you have a ticket for. In the Royal enclosure, you'll find it's more formally dressed as opposed to other areas where there is a much more relaxed dress code. It's a great idea to check on the website when you're planning your outfits.
Always check the weather and consider the time of year it is.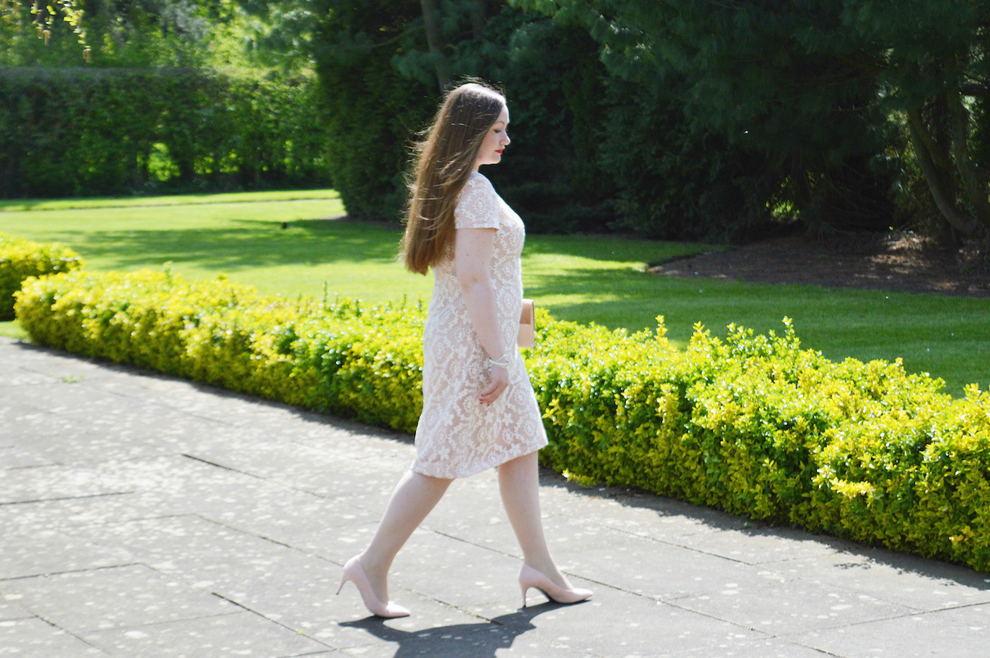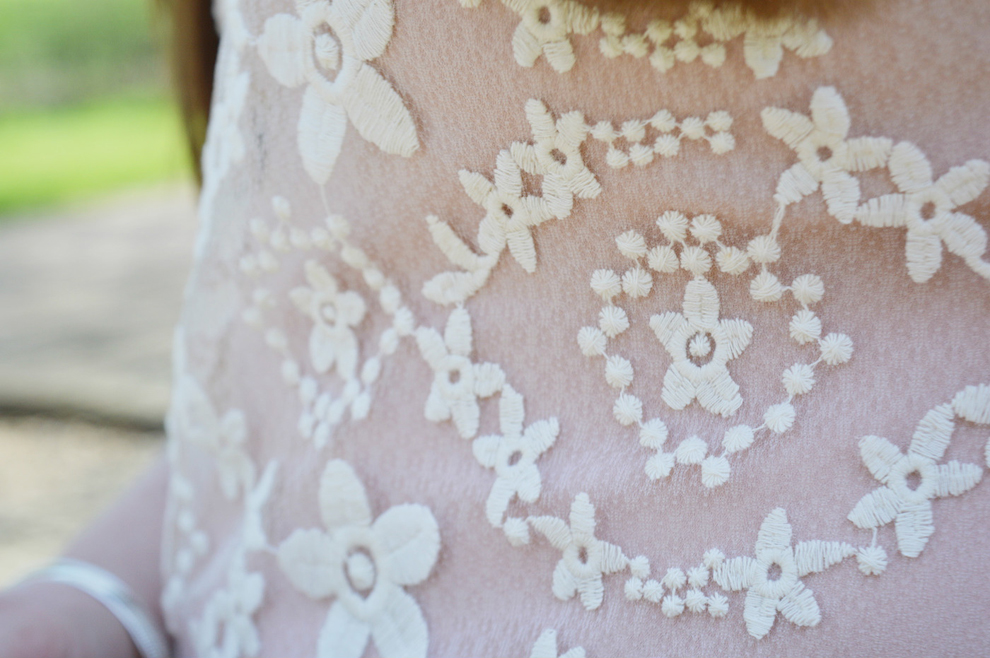 This Floral Embellished A-Line Midi Dress is a soft and feminine classic style. I adore the embroidered overlay, which makes the dress look so smart whilst still having that special feel. The embellished flowers are a really subtle addition, but add that really pretty look that will leave a lasting lady like impression. The soft pastel pink hue is a gorgeous and understated elegant colour. It's a lovely option of wearing floral in a subtle way too if you didn't want to wear a bold print. Then there is the Midi length, which is just perfect for adhering to the dress codes on race day whilst still looking flattering with its A-line. Finally, the embroidered overlay skims the body perfectly, creating a smooth silhouette. The more I wear this dress, the more I realised how perfect it would be for an evening event or a summer wedding, being so pretty yet versatile.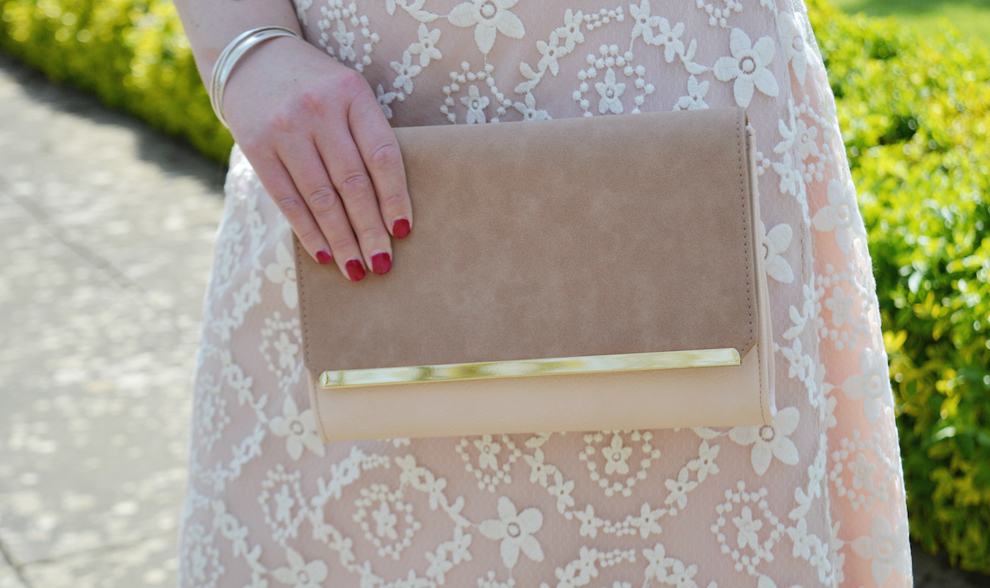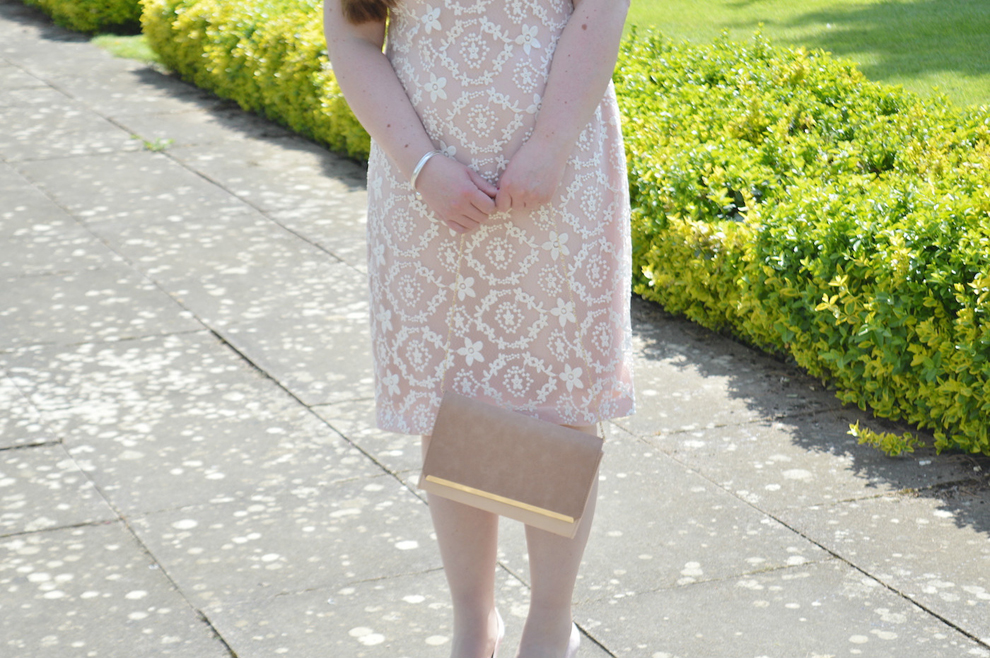 When it comes to handbags for an event like the races I always prefer to go for a multi purpose clutch that's large enough to fit everything you will need for the full day out but is compact enough to still look delicate and pretty. This Laura Ashley Metal Bar Clutch is large enough to hold all of my essentials for the day whilst still looking amazing. The muted colours co-ordinate perfectly with the dress and the removable chain makes it multi functional so that you can use it as a strap or shoulder bag when you want to free up your hands.
There is also a beautiful selection of fascinators here at Laura Ashley to finish off your race day look perfectly and if it's a chilly day the Laura Ashley Waterfall Trench Coat is my choice of outerwear. The dress would also look lovely with a bolero or pashmina wrap.
My final tip is to always wear something that you feel confident and comfortable in, something that reflects you and to have fun! Wear shoes that you will be comfortable wearing all day long.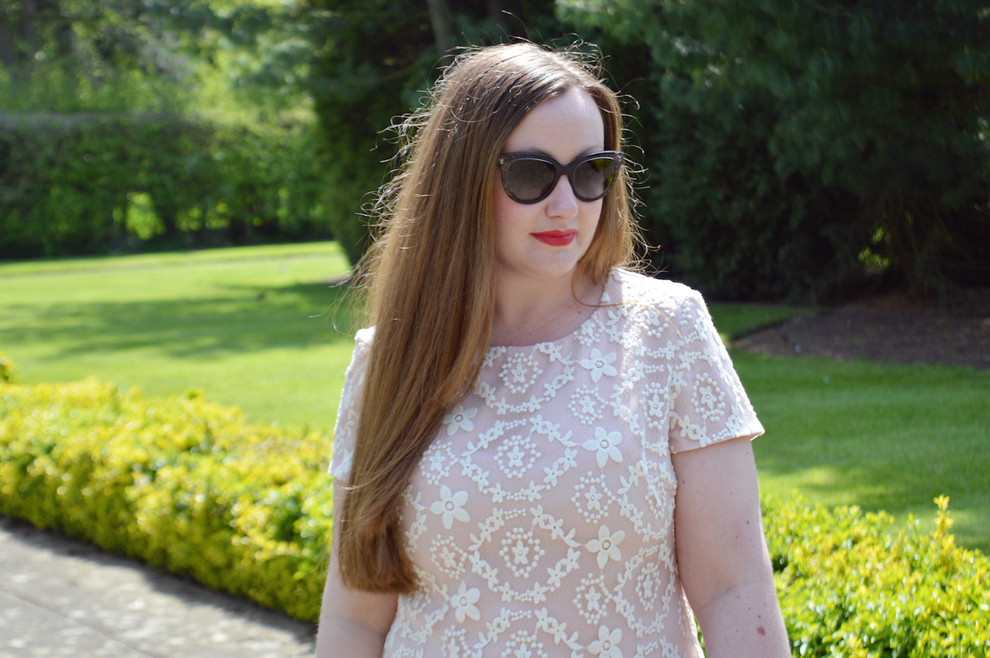 It's been a pleasure being featured here today on the Laura Ashley blog and I hope you have enjoyed my tips for styling an outfit for the races as much as I have. Keep in touch over on my blog too where I love to answer any styling questions or just have a chat!
Doesn't Gemma look fabulous? What will you be wearing to the races this year? Let us know below or on Twitter @LauraAshleyUK