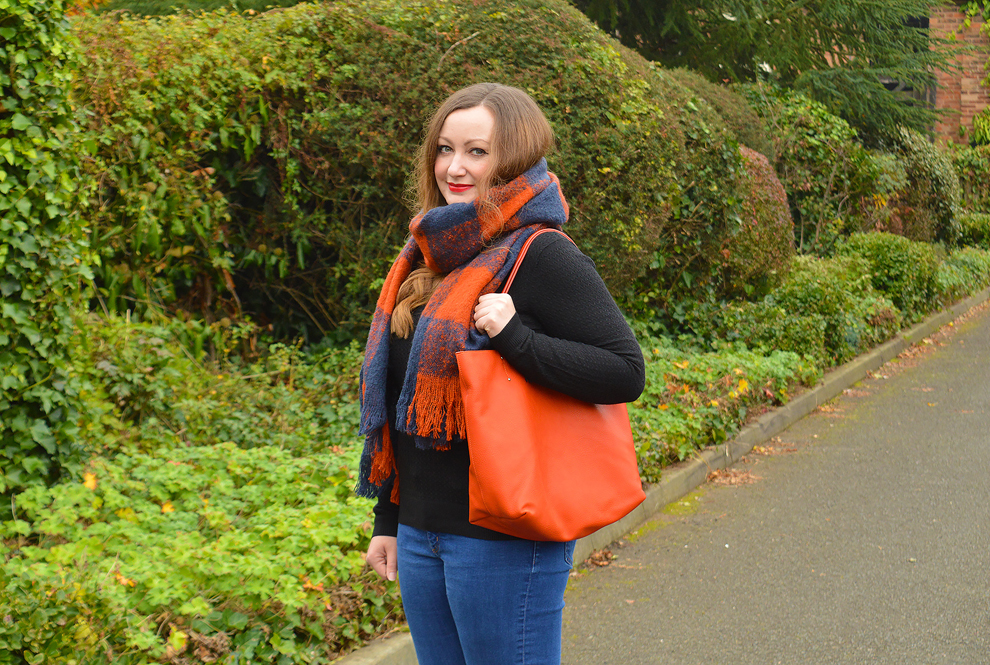 Gemma shows us what accessories she'll be wearing this Autumn… read more
As well as keeping warm this Autumn Winter season in your clothing, you need to ensure your accessories add warmth to your outfits too. Tasked with the job of showing us how to effectively accessorise this Autumn, the fabulous Gemma from Jacquard Flower does it in effortless fashion…
Hi I'm Gemma from Jacquard Flower Blog and I'm really happy to be here today sharing my love of accessories and styling a couple of looks using some Laura Ashley scarves and handbags.
Accessories are a great way to change the look of an outfit. My favourite accessories at this time of year are scarves and bags and here at Laura Ashley there are so many beautiful accessories to choose from to elevate your look.
As the autumn season is upon us I am showing my Laura Ashley accessories with a basic jumper, jeans and knee-high boots. These are items that most of you hopefully will have already have in your wardrobe, so it would be easy for you to recreate the looks.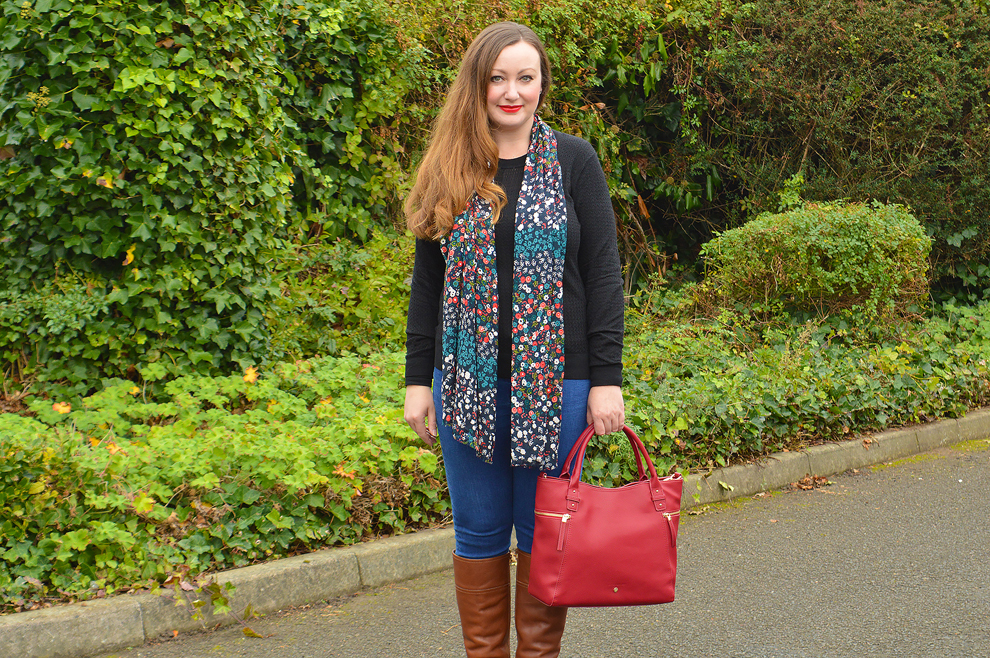 The first look is a floral printed scarf and red handbag. The Ditsy Floral Pashminetta scarf has a beautiful hand printed design and gives a pretty and fun feel to the feminine look of this outfit. The scarf is part of the Paintbox Collection for autumn. I really love this collection for its vibrant colours and beautiful prints. Here at Laura Ashley you can always find some beautiful floral prints that's for sure.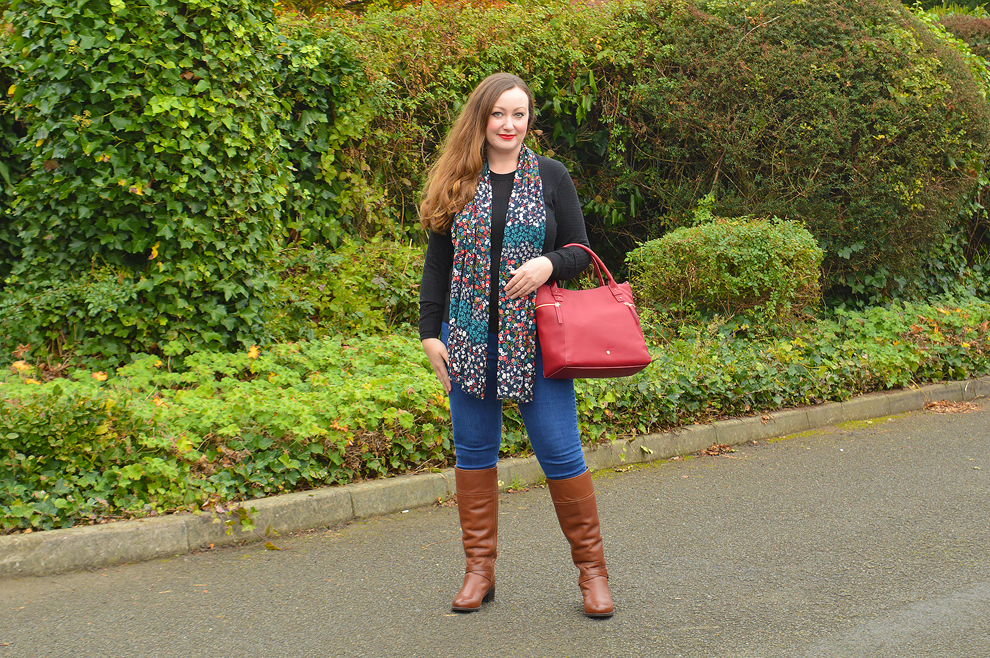 I selected the Red Zip Detail Tote Bag to go with the scarf as it contains some red within the floral print, this was the colour that I wanted to pop out in the scarf. This scarf could easily be mixed with a tan, black or navy bag too all of which can be found here at Laura Ashley as they have many gorgeous handbags. The scarf a really pretty addition to any wardrobe and could be styled all year round and it's very versatile. I think it's perfect for cheering up any gloomy autumn day.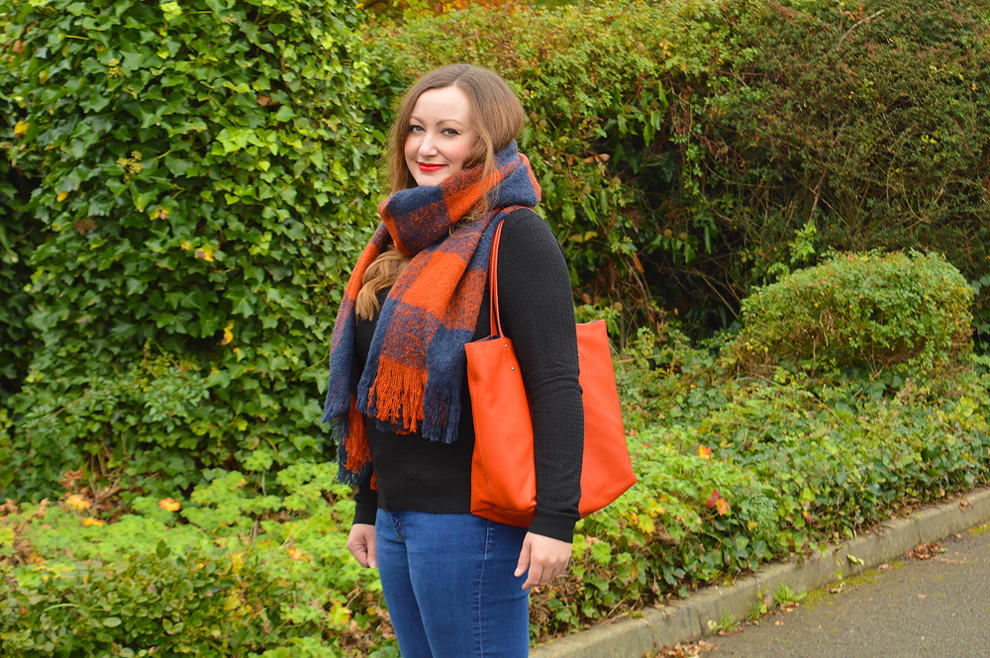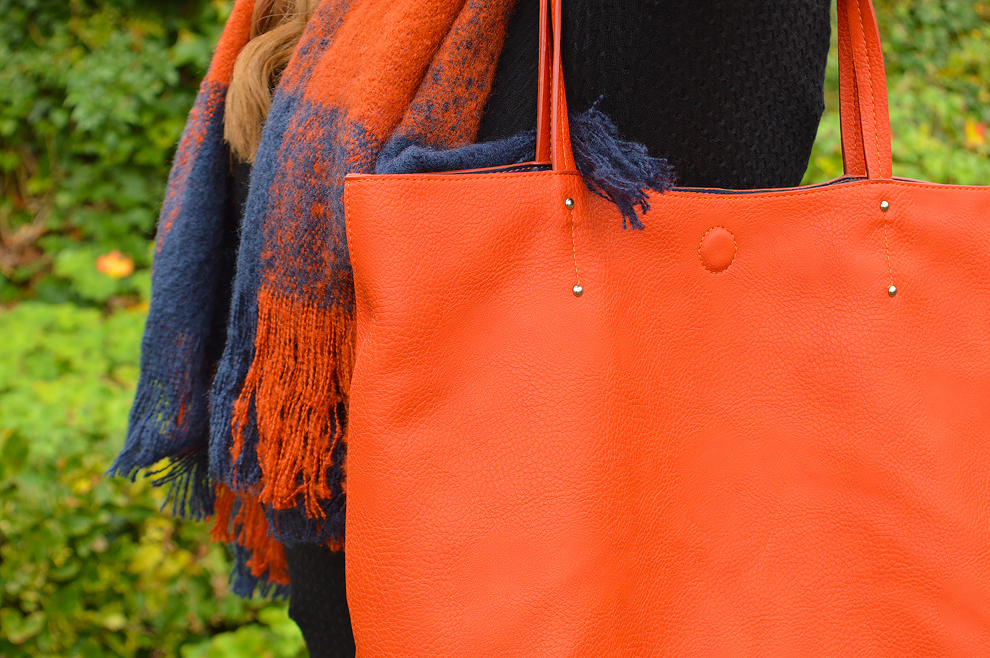 My second look using the Laura Ashley accessories, is perfect for autumn and winter and colder weather. Blanket and oversized scarves are a must this season and the Oversized Navy And Orange Check Scarf is super warm, cozy and soft. Navy blue and orange are one of my favourite colour combinations and I selected the Orange Reversible Shopper Bag to co-ordinate with the scarf to complete the look. These are both from the Welsh Blanket Collection. These accessories would be perfect for a shopping trip or walk in the park and great for cozy layering to create the ultimate autumn and winter cozy look.
I hope you have found some inspiration here today on how you can easily change the look of a basic outfit with the use of some Laura Ashley Accessories.
Thanks Gemma your tips are always so welcome and well received. What accessories are you wearing this season? Let us know below or on Twitter @LauraAshleyUK