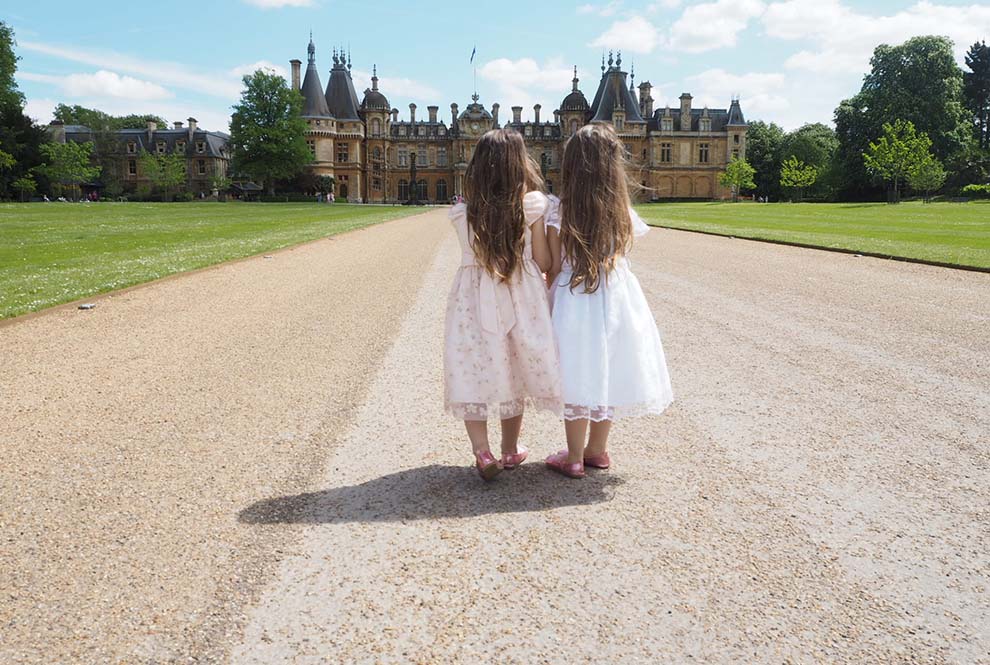 Katrina Bruni and her gorgeous girls are here showing off our stunning girlswear range of dresses read more
The lovely Katrina Bruni and her gorgeous girls are here telling us all about our new range of girlswear dresses.
The summer spells sun, heat, holidays and weddings. The wedding season is upon us and what a way to start the celebrations than with the outstanding Royal Wedding last month. Everyone looked absolutely stunning – especially the bride and the flower girls. I got a tad emotional seeing the girls in their dresses because it just reminded me of my two little princesses wearing their opulent Laura Ashley Dresses. Over the coming months, we have a couple of weddings to attend and like any previous weddings, I always make sure the girls dress in something super pretty.
As a little girl back in the 80's, my parents always bought me Laura Ashley dresses and I really did feel rather fabulous in them. Looking at the photos, I am so pleased they did because, they were delicate, elegant and timeless. When I discovered that Laura Ashley was relaunching the dresses, I was so thrilled because I was able to pass down a little tradition to my girls.
We perused the amazing dresses and found it so hard to choose just one design, we thought they were all so stunning. There really is a design for every little girl from the range. We decided to choose these dainty, delicate, and regal dresses. I aided the girls in their choice a little, but really, they had already made their minds up. Usually, I dress them in the same outfits but they were so eager and excited about the dresses they chose.
Little lady number one chose this White Lace Flower Dress. It reminded her of a dress that one of her favourite Disney characters wears in a film. She also loved the white lace detail and the elegant dusky pink florals on the front of the dress.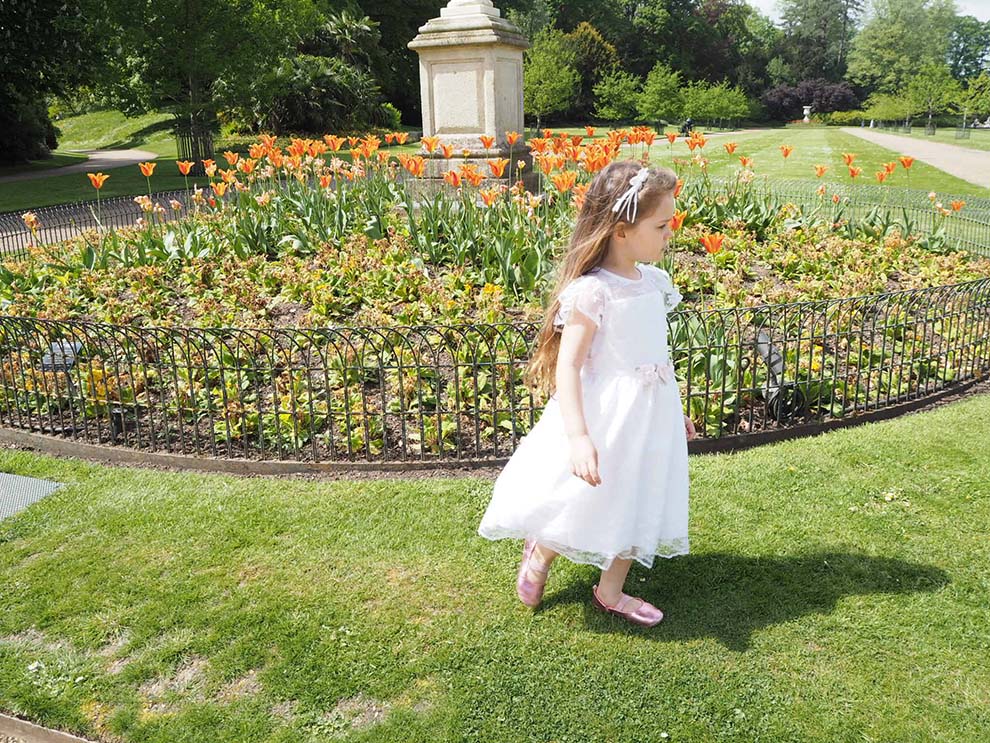 Little lady number two chose this Floral Gold Embroidery Dress. She loved the pretty gold floral embroidery twisting around the main part of the dress with the band of pink flowers around the waist. It really reminded her of a beautiful magical ballerina dress.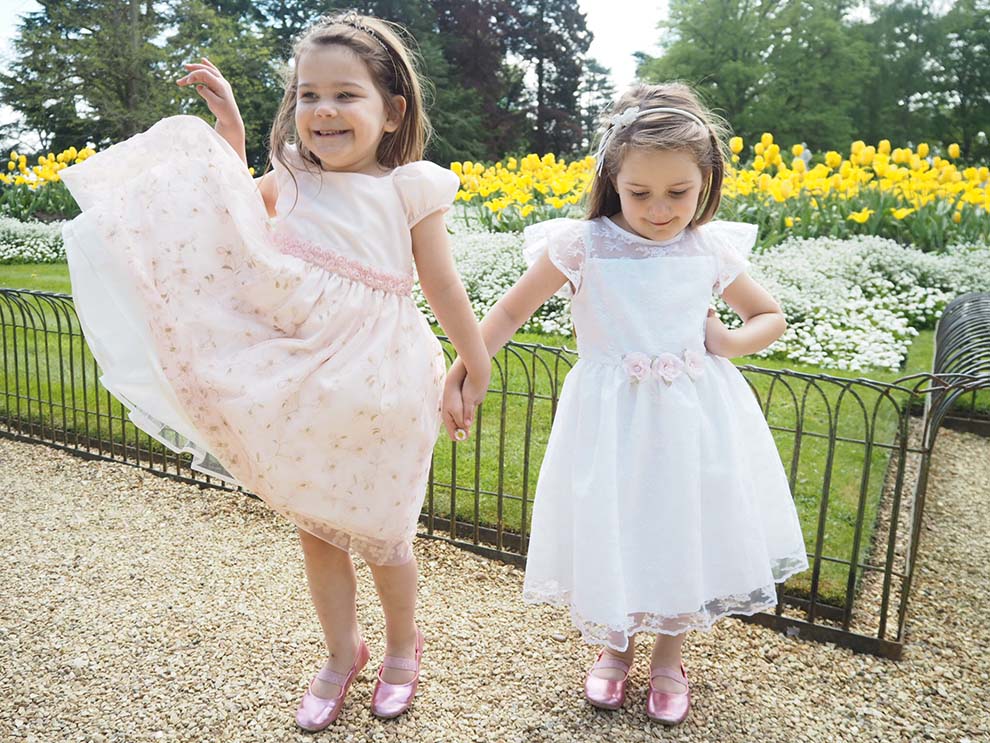 To capture the essence of the dresses, we headed over to one of our favourite happy places, Waddesdon Manor. I have been bringing the girls here since they were born. It really is a stunning place and the perfect location to show off these dresses, at Waddesdon Manor.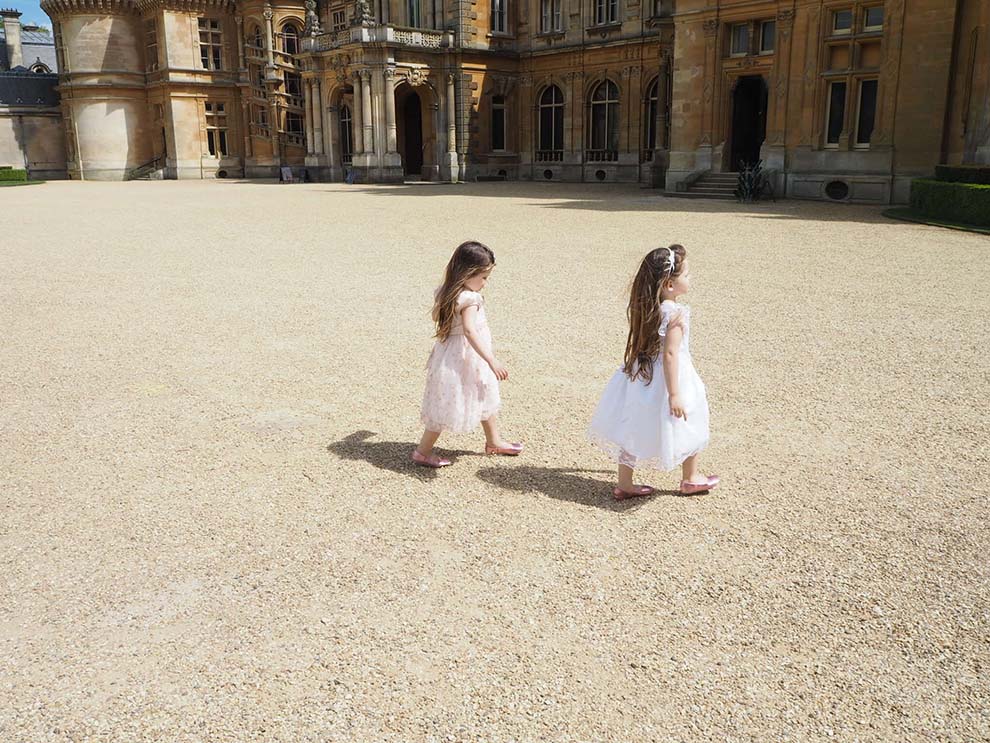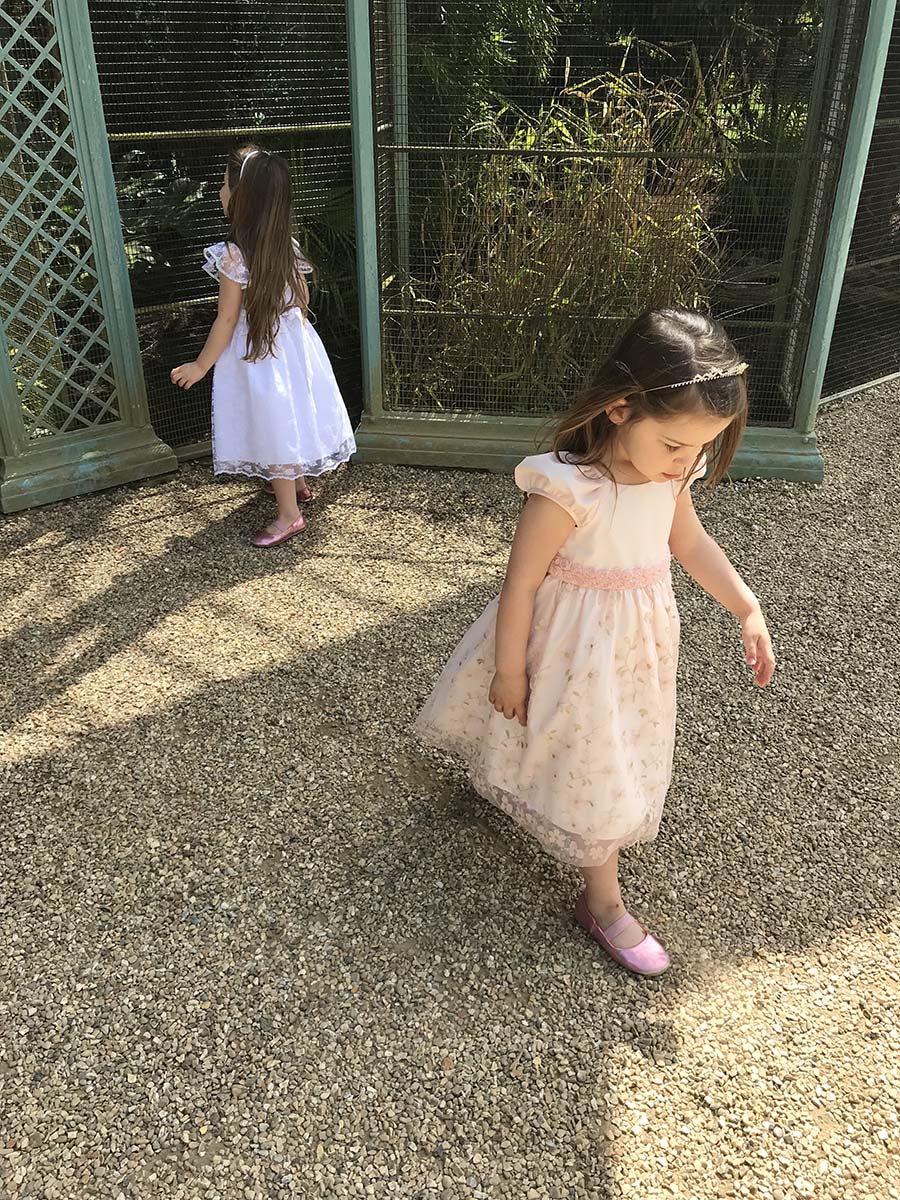 We were very lucky with the weather too, it was around 22 degrees. The girls felt comfortable and didn't overheat in the dresses, even with all the walking around and photos. I think they are going to look super cute for the up and coming weddings. Most importantly, they will be comfortable and feel happy wearing them.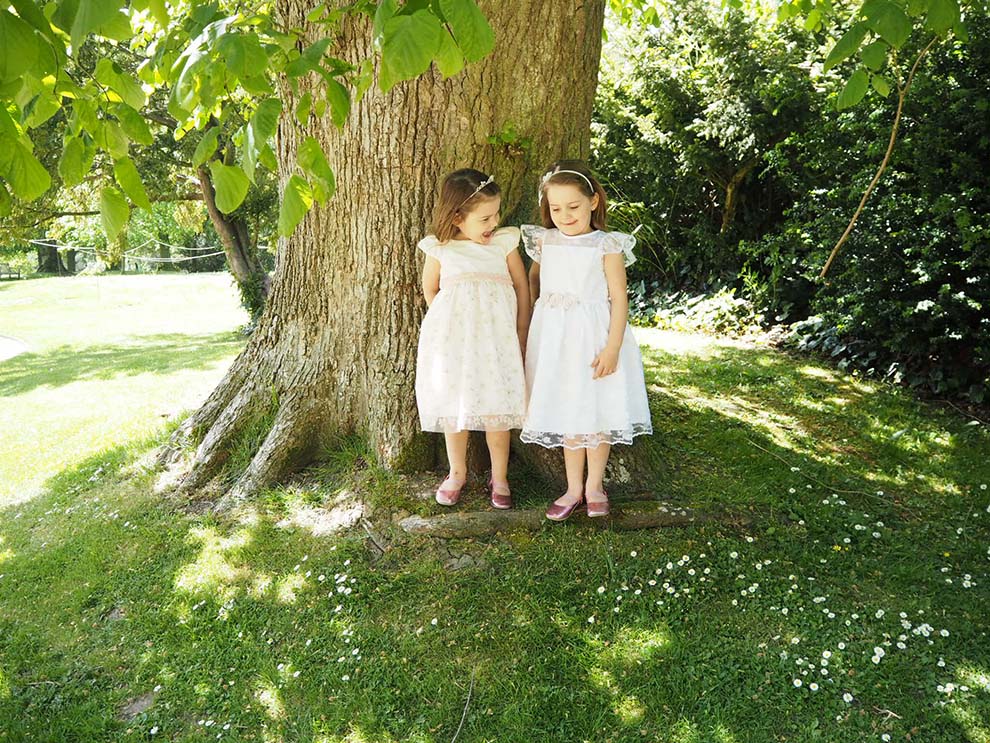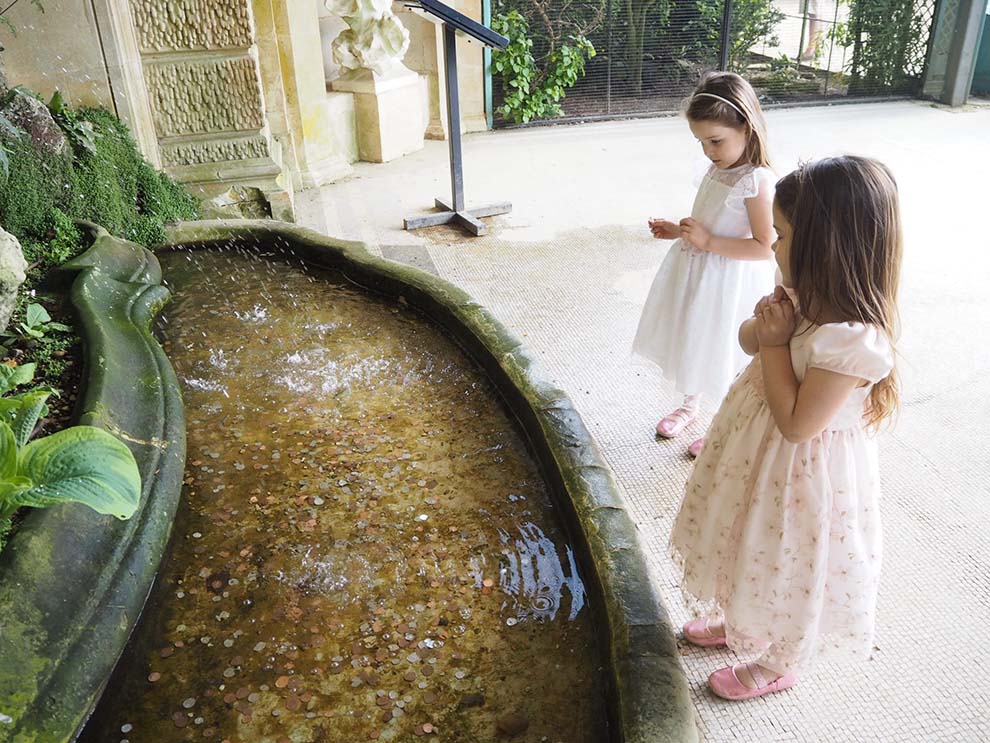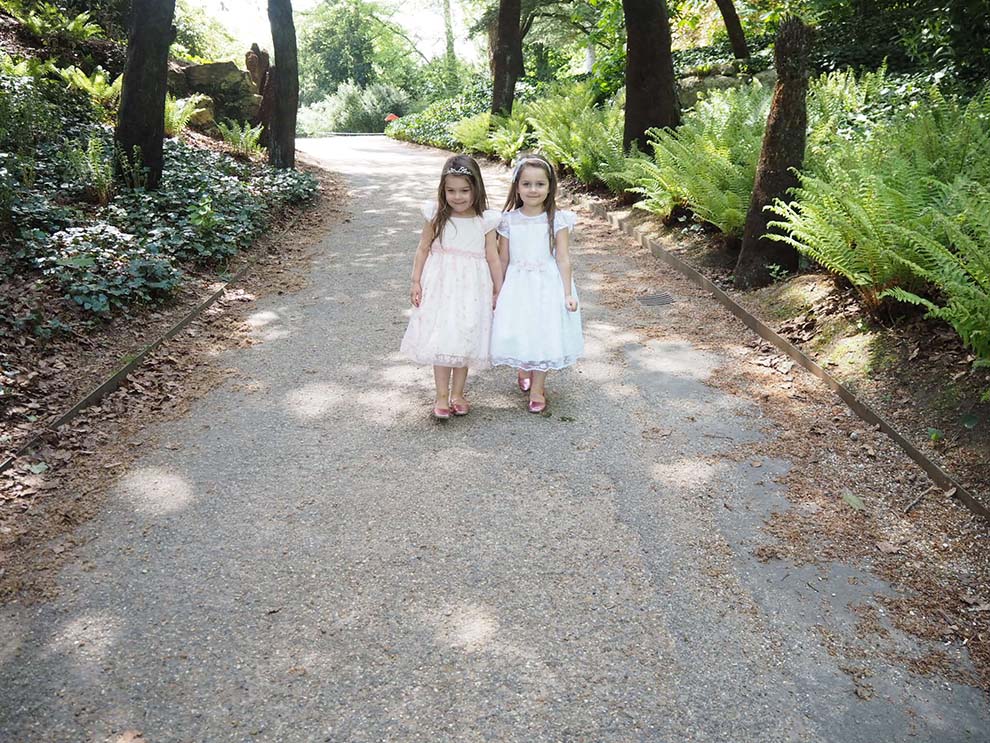 The girls really enjoyed wearing these dresses and told me how they felt like a princess wearing them. They enjoyed running and twirling around the grounds of Waddesdon, especially holding each other's hands and skipping along together. They are very lucky to have one another.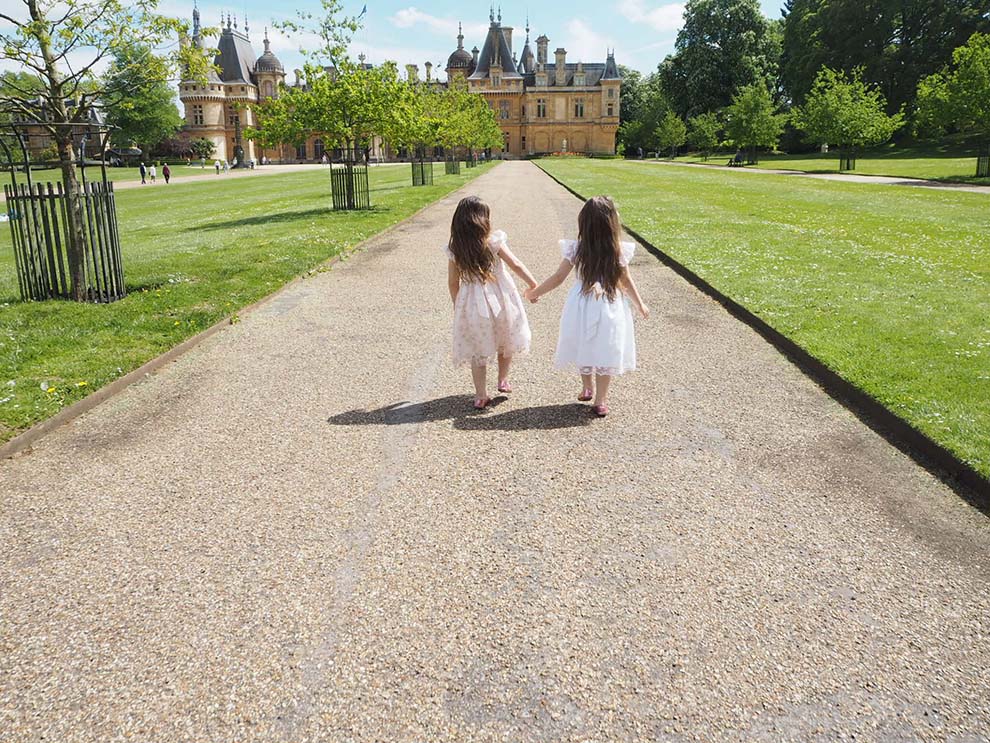 Do you have a favourite? Let us know below or @LauraAshleyUK.