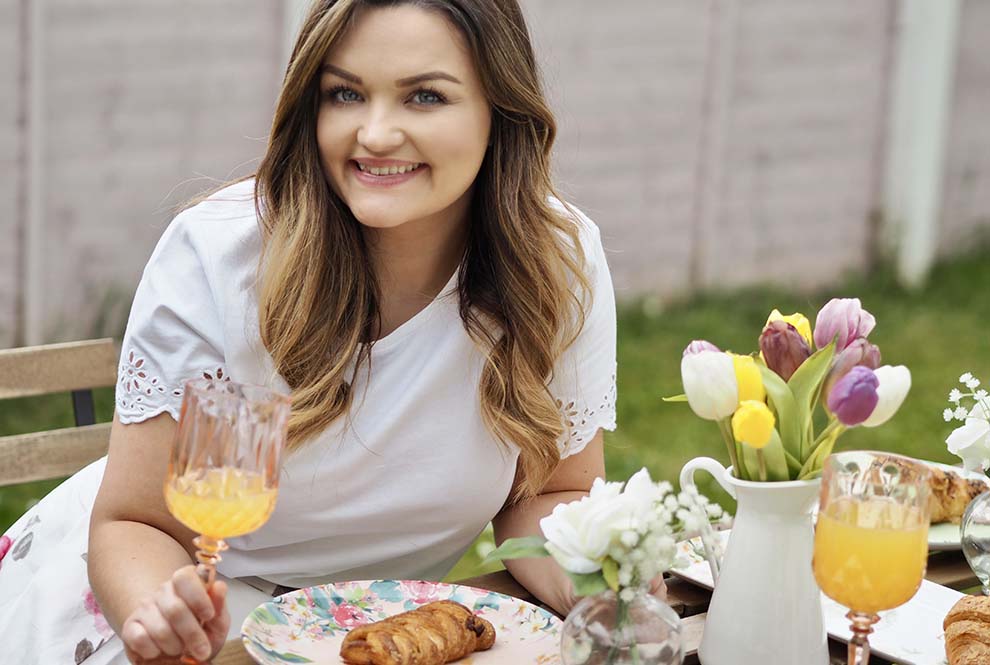 Join us as we enjoy a brunch in the garden with the lovely Catherine read more
Join us as we enjoy brunch in the garden with the lovely Catherine from The Dainty Dress Diaries. 
Hi everyone, my name is Catherine, now that the weather is warmer and brighter, what better time to host your own Sunday brunch in the garden. Today I am going to share my picks from the Laura Ashley website to give you an idea on how you can style your own Sunday brunch, from pretty plates to a pretty outfit I have you covered.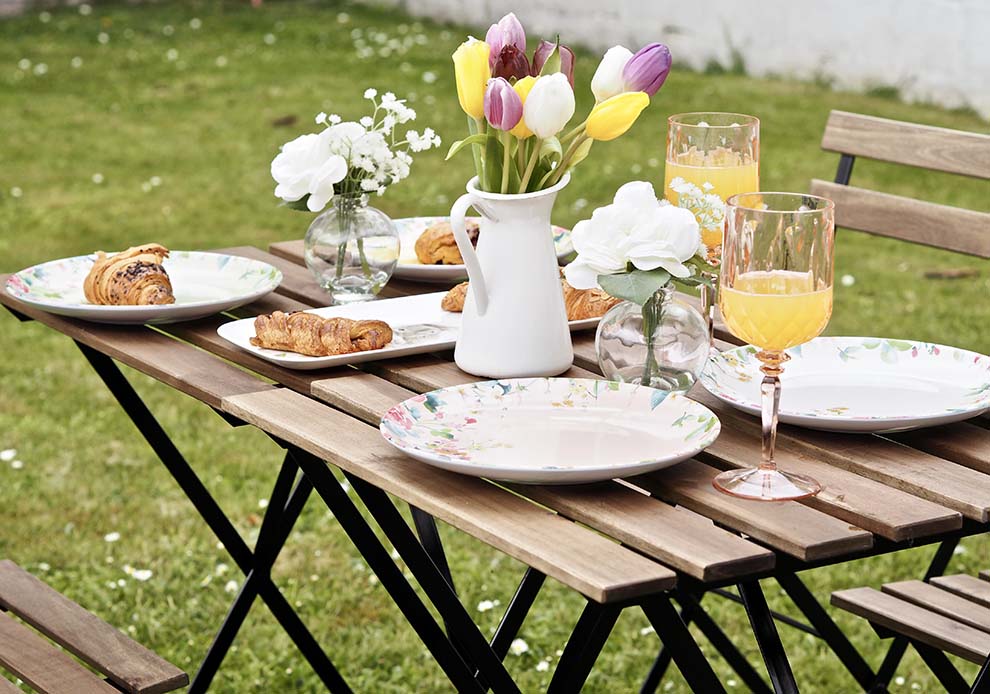 At the moment there is a huge trend for bottomless brunch. I have to say I have experienced one or two of these bottomless brunches and I was a little worse for wear after all of the bottomless mimosas! Why not have the girls over to your house and host your own bottomless brunch. Save your pennies and use the money you save by treating yourself to some pretty tableware or even a pretty new outfit instead.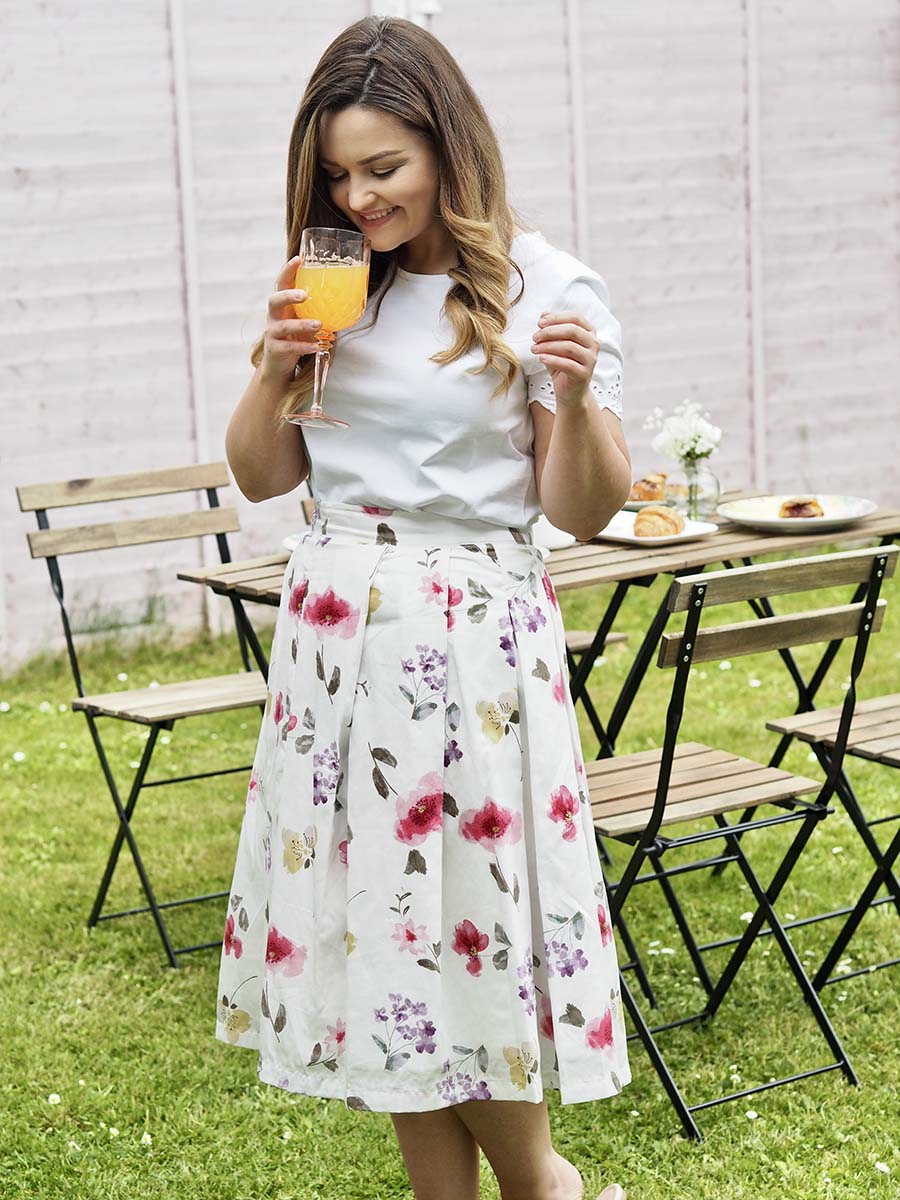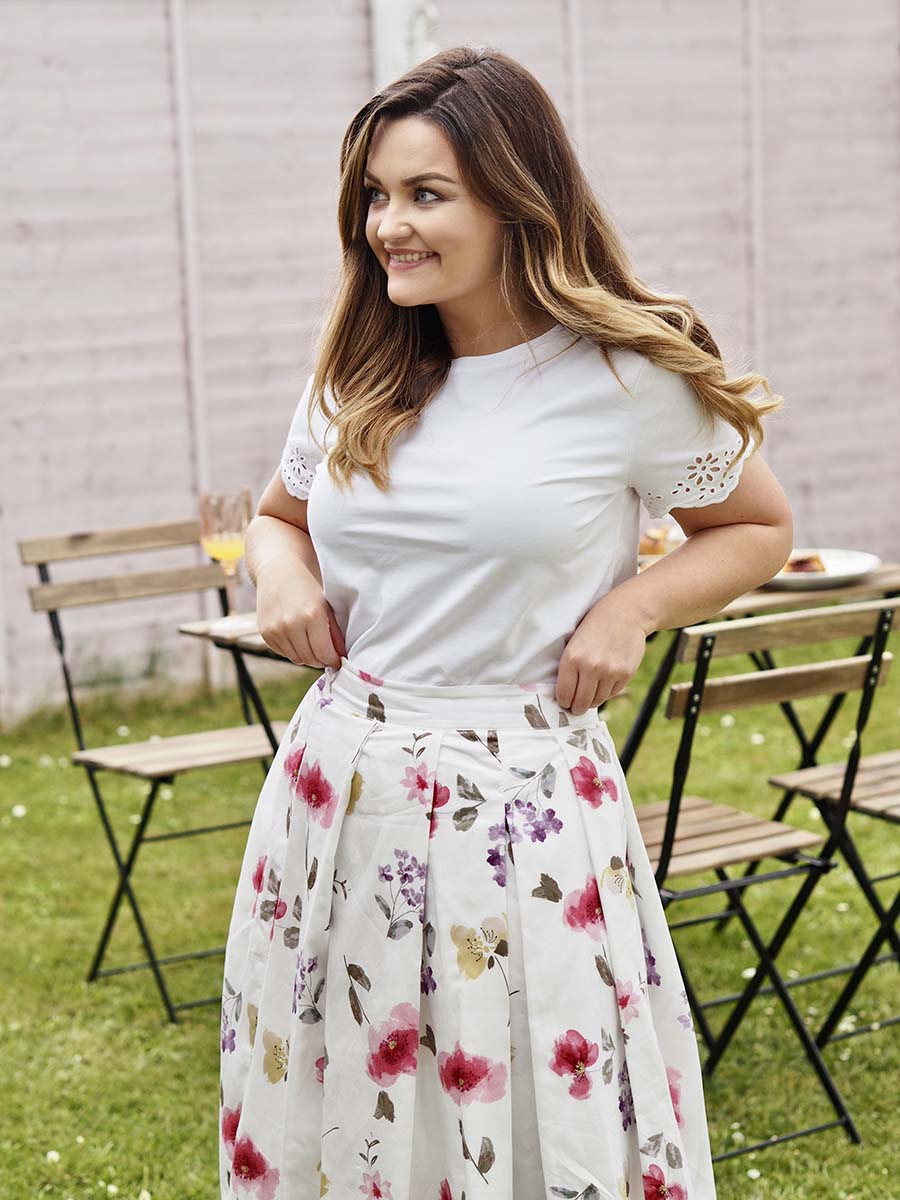 When it comes to styling your table you can get really creative. I picked some pieces from the garden shop off the Laura Ashley website to style my table. I love these blush acrylic glasses. Perfect for serving up your bottomless mimosas. They come in different shapes and sizes and you can get them in tumbler styles or champagne flutes too. I also picked up the blush daisy salad bowl. You can use this for serving up the salad or even use it to serve bread. Don't forget to pick up the matching salad serving spoons. What I love the most about these pieces is that they can be easily packed away for a picnic. They are made from a durable acrylic making them durable to travel with.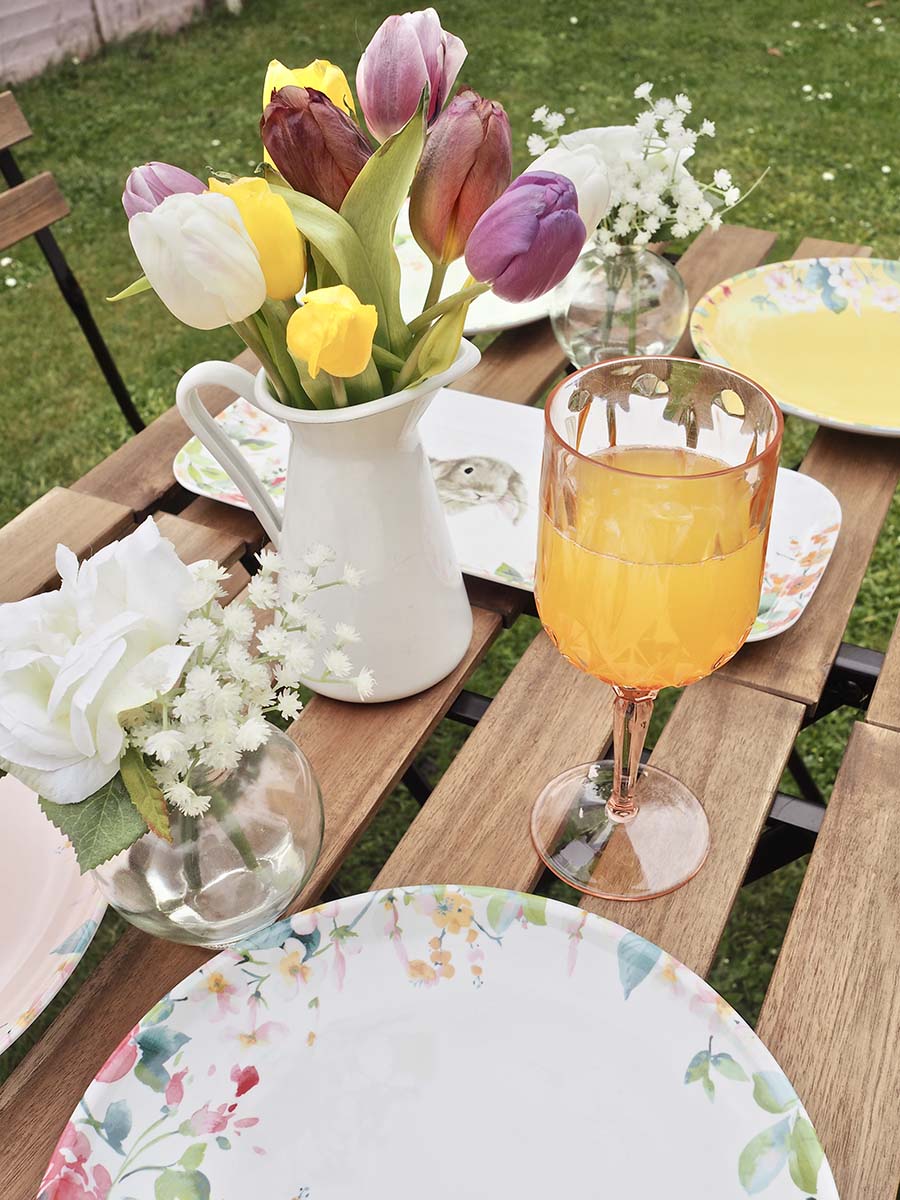 When it came to picking plates I had to choose these cute floral plates. What better way to show off your perfectly poached eggs. They come in a set of four and they were larger than expected which was great. These are also lightweight and made from a plastic style material. So Just like the glasses, these are perfect for packing for a picnic. I used the adorable rabbit print tray to serve some pastries and jam off.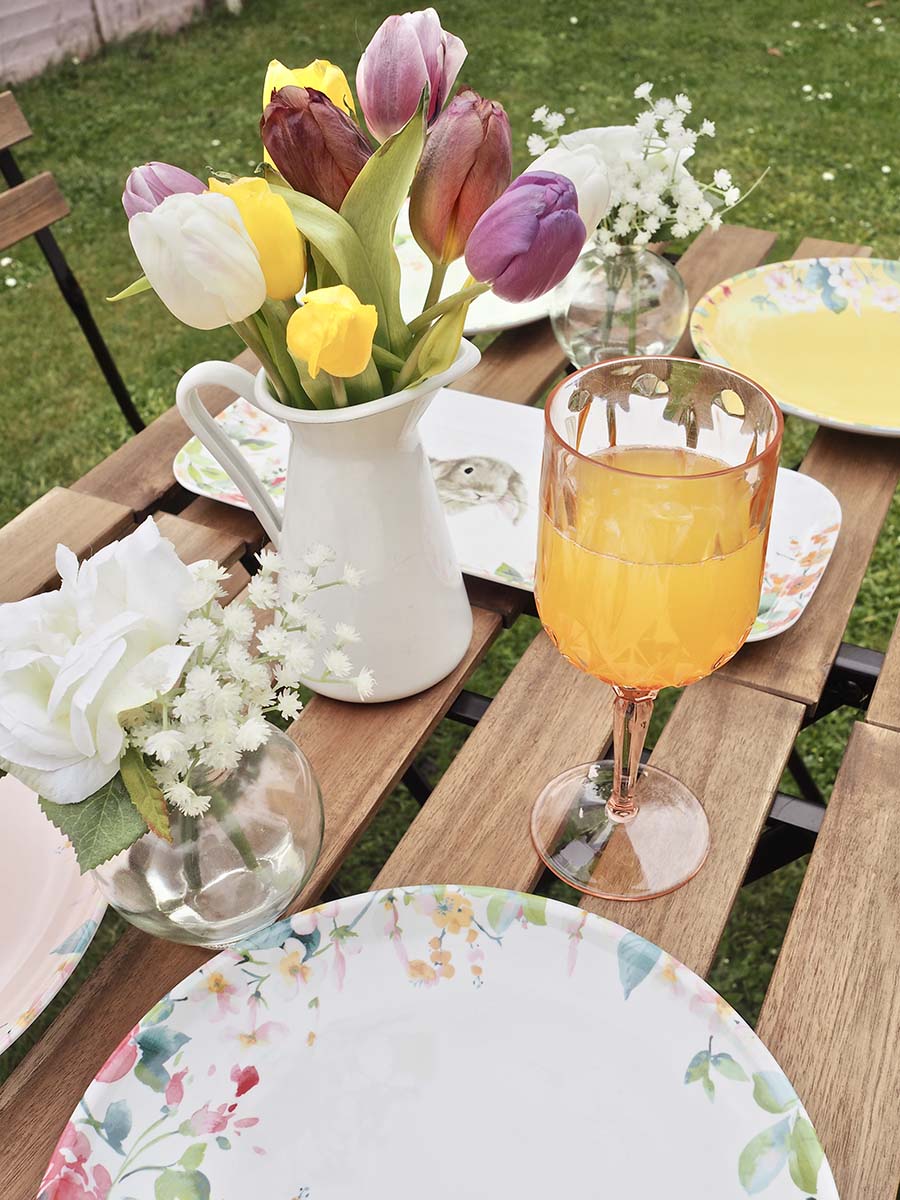 I just thought the rabbit print was perfect in the garden. When it comes to serving up brunch there are tonnes of ideas. I am not a pro in the kitchen but I did enjoy trying to style my brunch to make it look pretty. You can do some simple pancakes, stock up on pastries, serve some french toast and get creative with poached eggs and avocados. Don't forget to wash it down with a cheeky Mimosa or Bellini. It is Summer after all!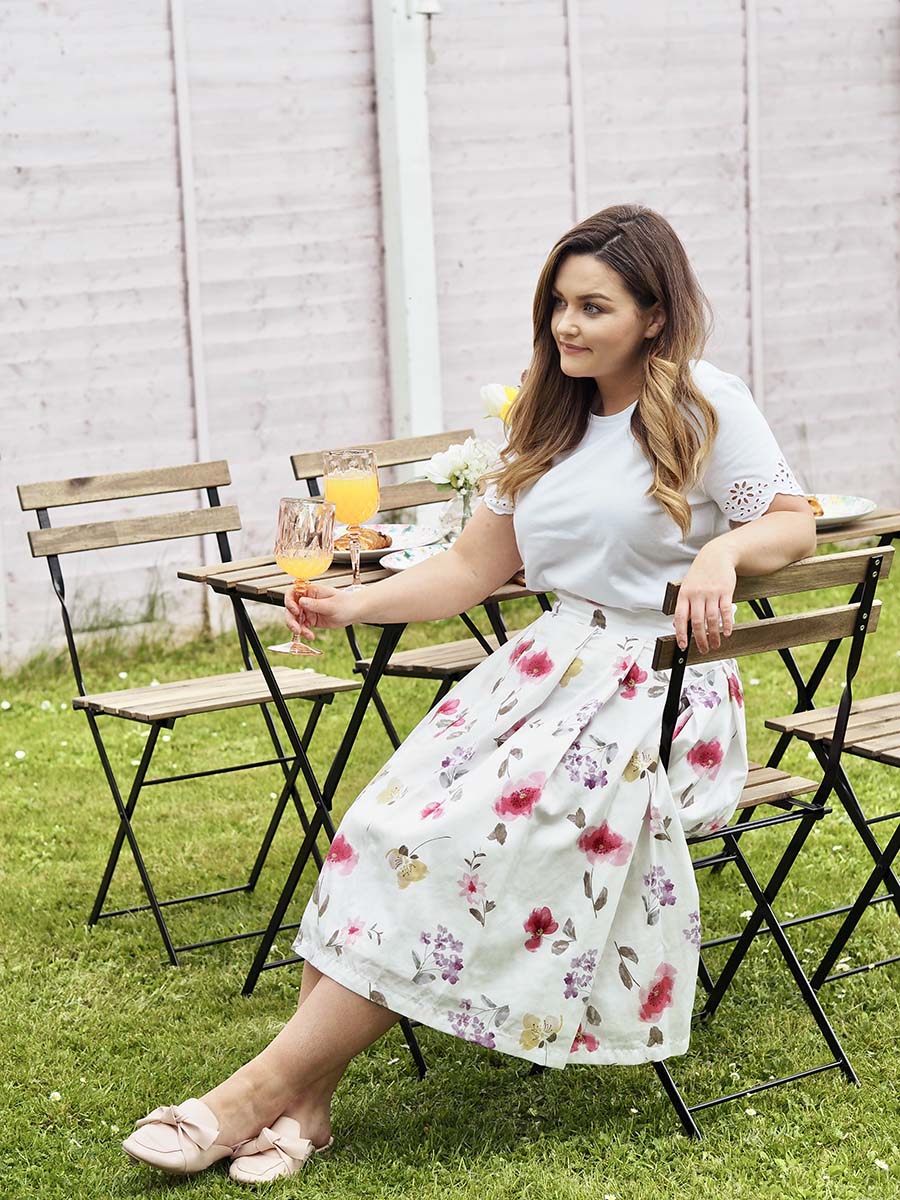 If you decide to host your own garden brunch, you will want to look cute but be comfortable too. Nothing says Summer like pretty floral prints. I picked this cotton floral printed skirt and I teamed it with this white scalloped tee shirt. I fell in love with the print of the skirt as it is really timeless and something to pull out of the wardrobe each year. The scalloped tee is a bit fancier than a basic tee shirt too. It has pretty details on the sleeve and I like how the sleeve hides the tops of my arms. This outfit is really comfy but it looks stylish too. So, if you have a few cooking disasters in the kitchen then don't worry, your outfit will keep you cool even if your poached eggs have overheated.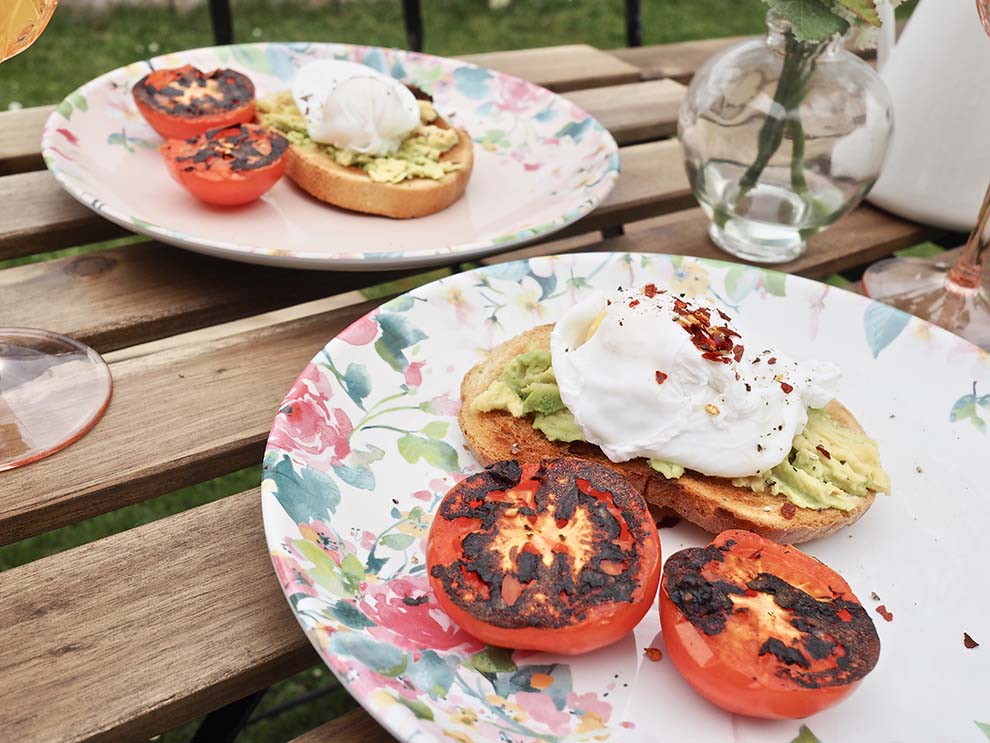 I hope you enjoyed today's post. If you have any brunch recipes or even cocktail ideas then do share and you can visit me over at daintydressdiaries.com. Let me know if you host your own bottomless brunch and share how you styled it.
Thanks for reading.
Chat soon,
Catherine.
How do you like to brunch? Let us know below or @LauraAshleyUK #LauraAshley