Look your best in red this season... read more
Red for us is one of the shades of the season so we love it when autumn arrives and we can truly embrace the colour in our outfit choices. It is a statement colour that will add the right amount of brightness to your day. When the lovely Arabella from Arabella Golby spied our AW17 Red Concealed Placket Coat she knew this was the rouge item she had been searching for!
'Tis officially the season! And by that, no, I don't mean Christmas (although there's a concerning amount of Christmas themed decor popping up in the shops already…) I mean the season of rich, striking jewel tones – as I've always associated the A/W season with luxurious colours like ruby and emerald.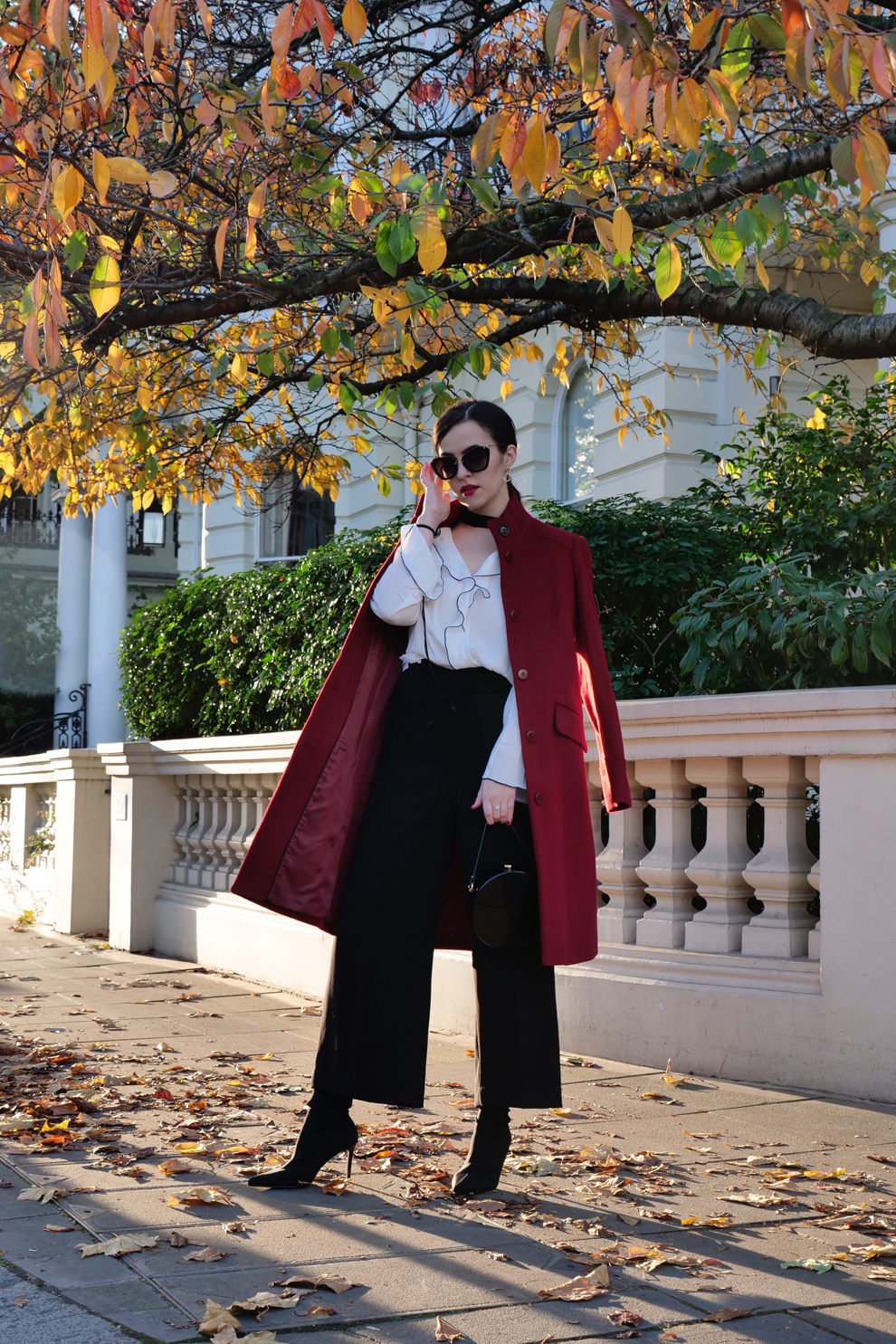 In addition to that, I feel like my style repertoire really expands with the reintroduction of coats come autumn, so you can imagine my joy when I spied this vibrant red number. Red is without a doubt one of my favourite colours to style and one of the most versatile, especially come autumn. I love mixing red with block colours like black, white, green, or even pink if I'm feeling brave enough for a deliberate clash, textures like faux fur and leather, and printed pieces too – checks or stripes are my favourites!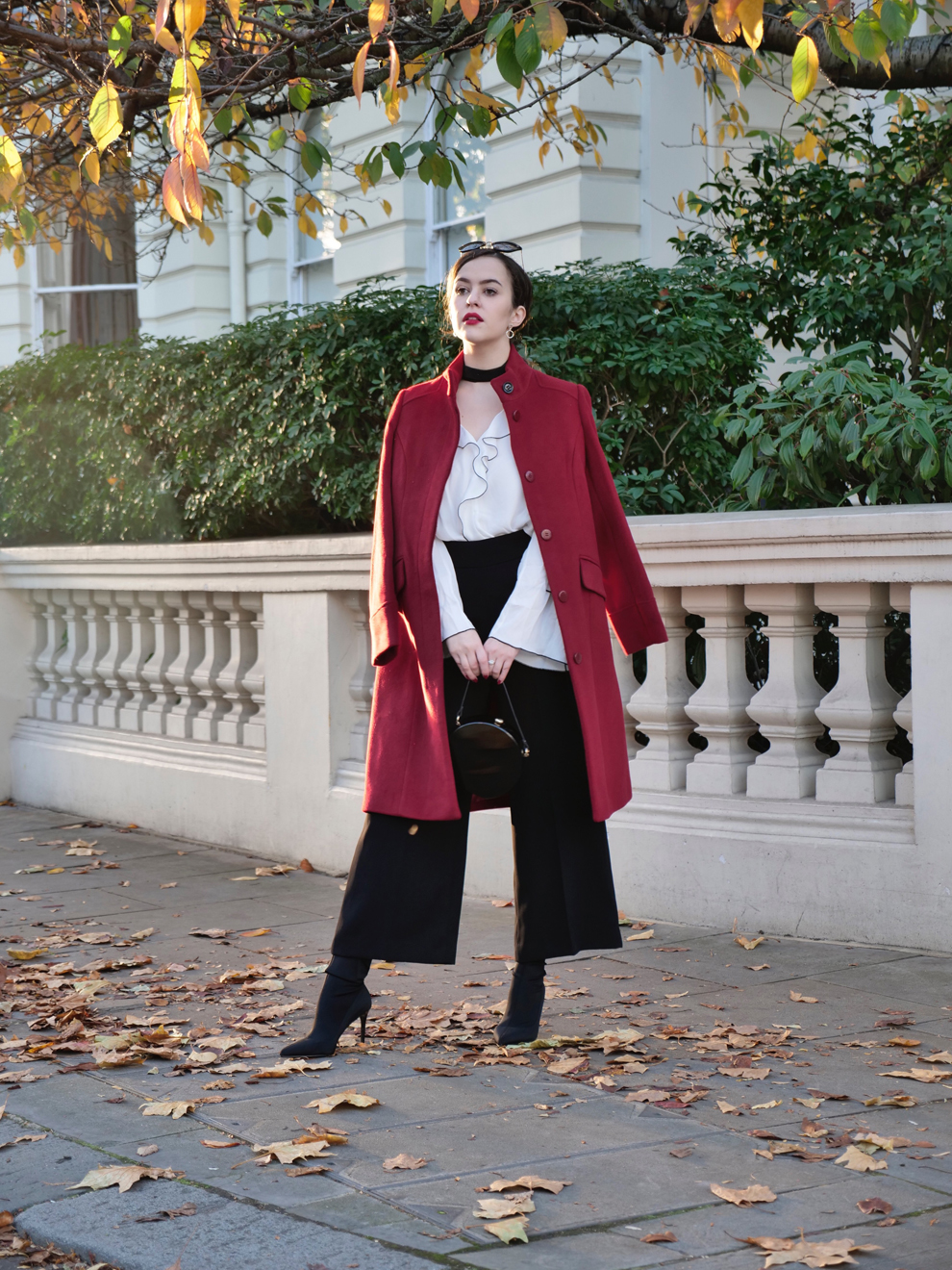 As well as mixing patterns and textures, I also love mixing metals. It's something I've always done and thought nothing of, despite it being regarded as a stereotypical no-no. That's where these hammered ring drop earrings come in; two differently sized silver hoops held together by a single gold hoop. To me, mixing metals when it comes to jewellery only leaves you with more choice for other accessories, as you're not tied into any hardware shade. Can't decide between your favourite silver hardware handbag and gold hardware belt? Wear both!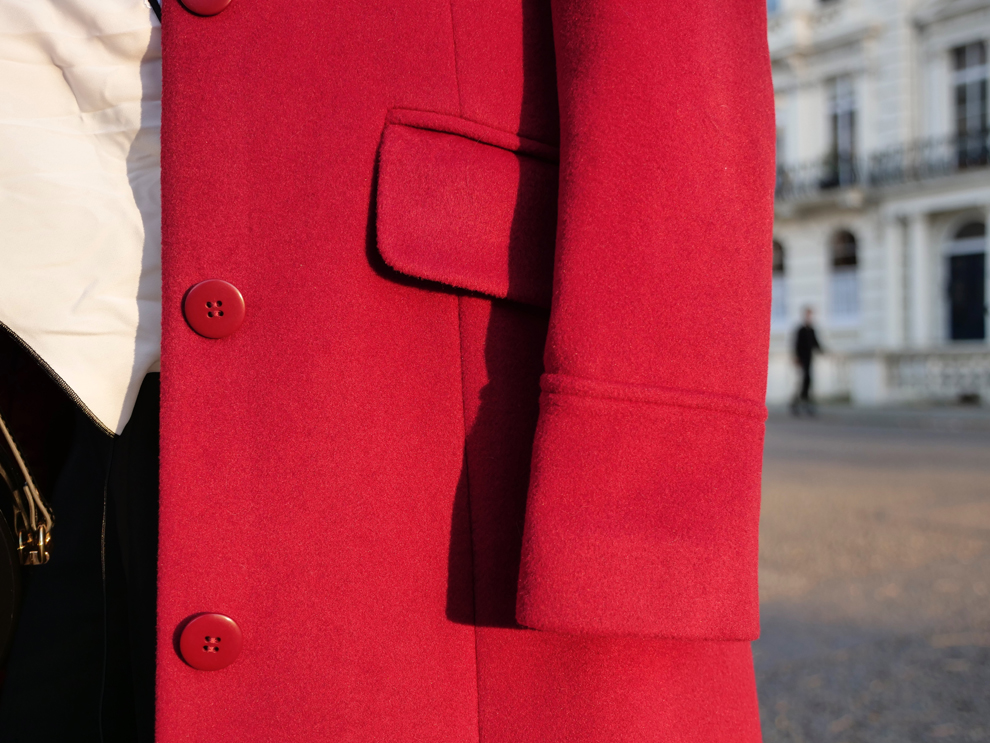 This coat is one of those quite rare finds that I'd describe as; warm enough to be practical but elegant enough to be stylish. It's not a style VS. substance piece, it's very much both. Another little detail I just have to mention is that it has REAL POCKETS. Yes, you heard me right. REAL, quite sizeable pockets that you can put things in. Not a fake, deceptive 'I'm-not-really-a-pocket-I'm-just-a-weird-slit-in-the-fabric-made-to-look-like-a-pocket-but-I'm-actually-not-a-pocket' pocket. PRAISE BE.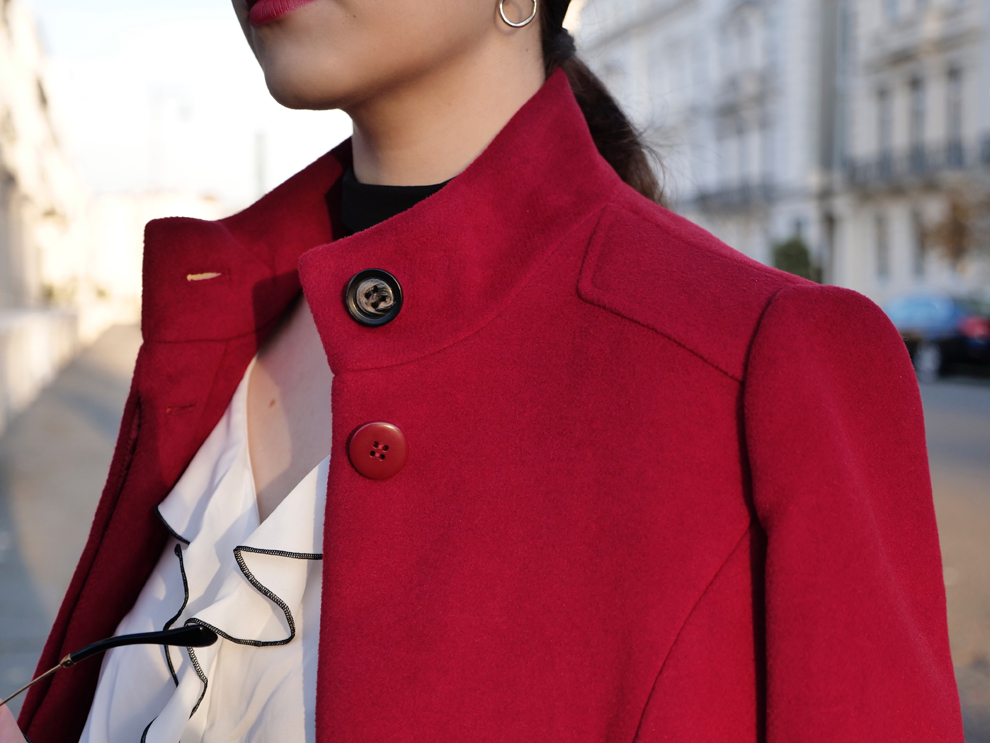 So, I've told you that red is my favourite colour to style come A/W – I'd love to know yours. Please let me know below!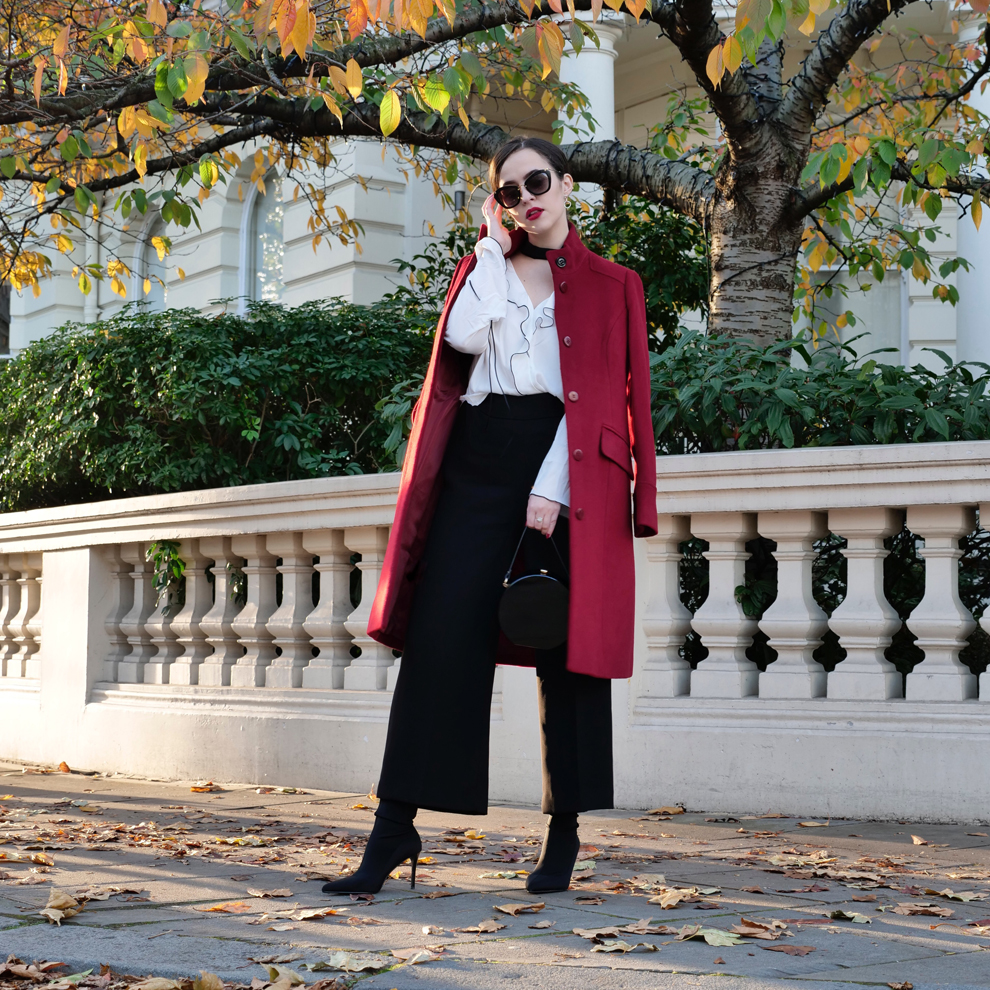 Magical Pocket Coat: here and Hammered Ring Drop Earrings here
C/O Laura Ashley.
– – –
Thank you to Laura Ashley for sponsoring this blog post. '
How great does this coat look on Arabella!? Do you wear red in autumn? Let us know below or on Twitter @LauraAshleyUK