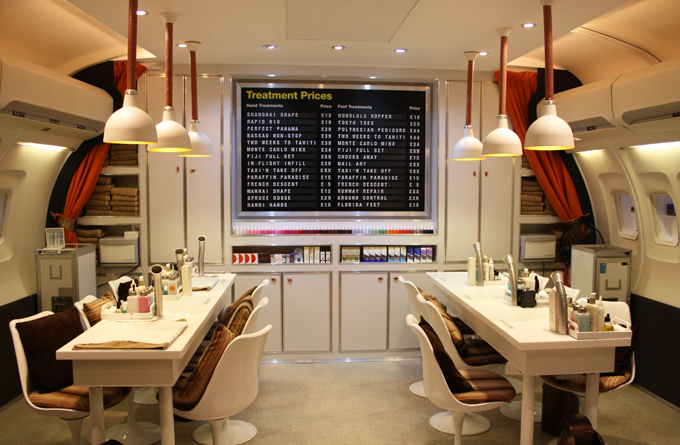 MWNails... Party nails at your service!
We recently discovered the first class merits of London's Mani Bar MWNails, to get our nails looking picture perfect for the season's party line up. Having read about their aeroplane inspired interior (taken from the real ex-American Airlines Boeing 737 that used to do the west coast California run) we just had to experience this for ourselves! It's just like stepping back in time and on board a real life 1970's first class flight! Time to join the 'file' high club…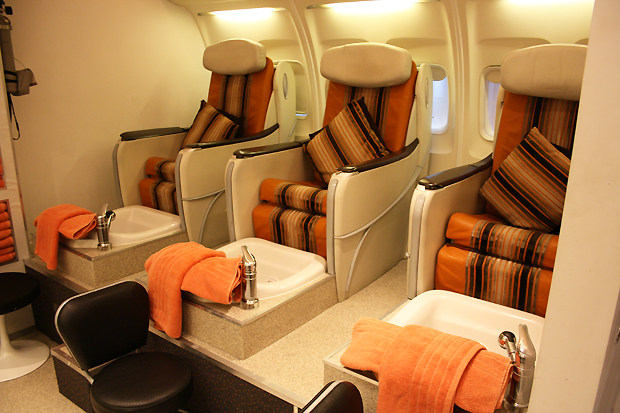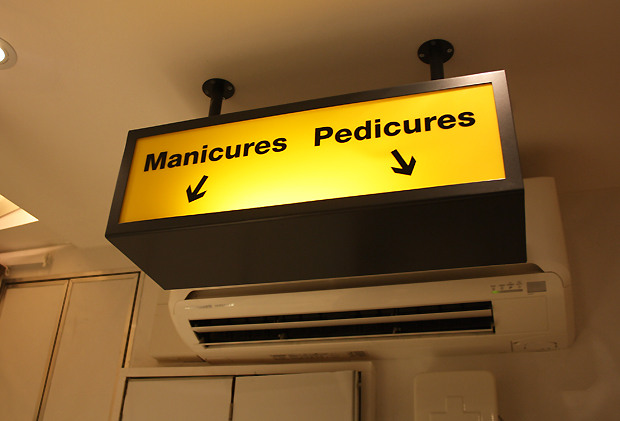 On arrival at their nail bar, nestled within trendy Spitalfields market, your start your journey by filling in a boarding pass (love the themed attention to detail) and take up a pew in the "arrivals lounge" to pick out a polish from a range of OPI or Essie varnishes.  The selection is so vast we found ourselves lost in colour! Opting for a deep dark red glossy number, we were ready for a Shanghai Shape with one of the friendly 'cabin crew' (experienced nail technicians).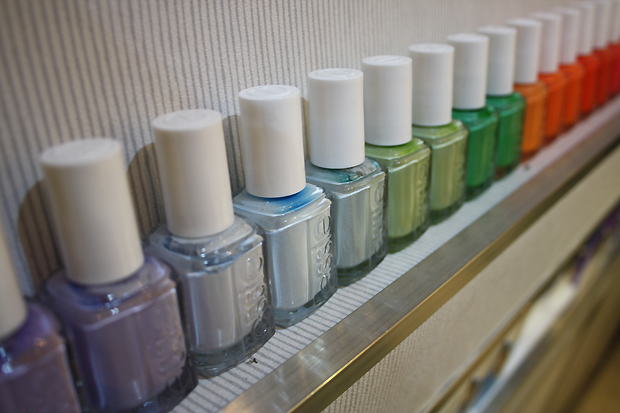 MWNails every bit fulfills it's quest to 'bridge the gap between the need-a-day-to-really-appreciate-it-spas and the hurry-hurry-hurry-no-time-to-spare-no-frills-salons'. Put your feet up in a retro reclining pedicure seat for a 'Tokyo Toes' (signature shape, buff, massage, hot towel + polish) or go all out with the 'Two Weeks To Tahiti' (gel nail polish with at least 14-days wear!).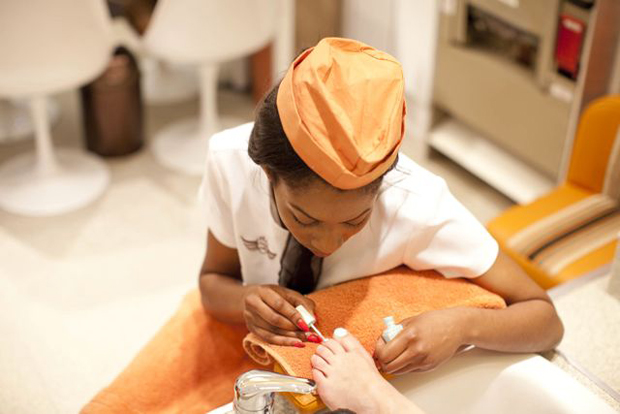 Now that Christmas is sadly over, squeezing into the party dress is one question but amazing nails is an absolute prerequisite. MWNails offer a whole range of wicked nail art options from 'strawberries and cream' to punchy pink tips or animal print lacquers! We'll be marking the end of an epic year for British history (Queen's jubilee + the Olympics we'll miss you!) with some statement Union Jack diamante nail art. How will you be having yours?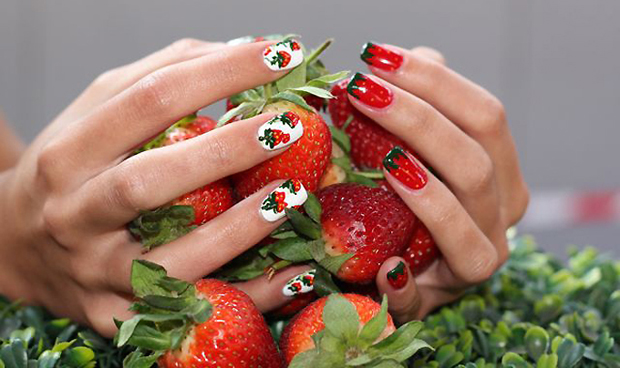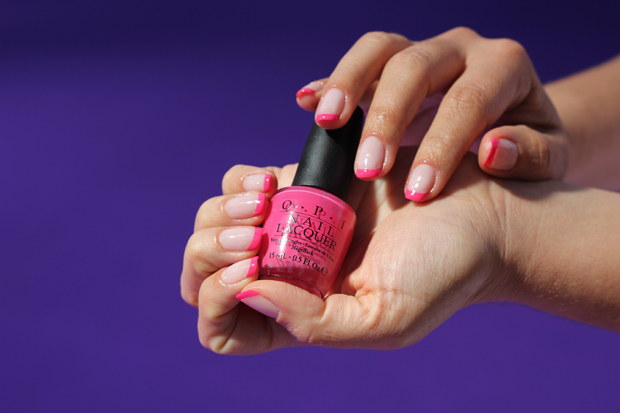 MWNails is based in Shoreditch and Holborn, London.
To visit their website click here