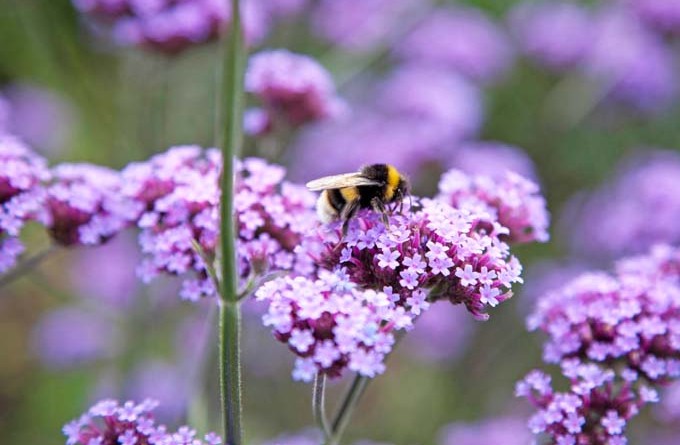 Do your part for nature and rehome our British bees with this fantastic new campaign…
This summer we are calling on your support to help us embark on The Great British Bee Count! An essential part of the food chain, the decline of the bee population has become an increasingly worrying factor. Whether you're looking to spend more time in the garden or a keen nature lover, by taking a closer look at the bees buzzing around our gardens and parks, it really could help save this important species from dying out.
Sharing with us her top tips on how to encourage bee's back into your garden, Melanie Kramers from environment charity Friends of the Earth explains all…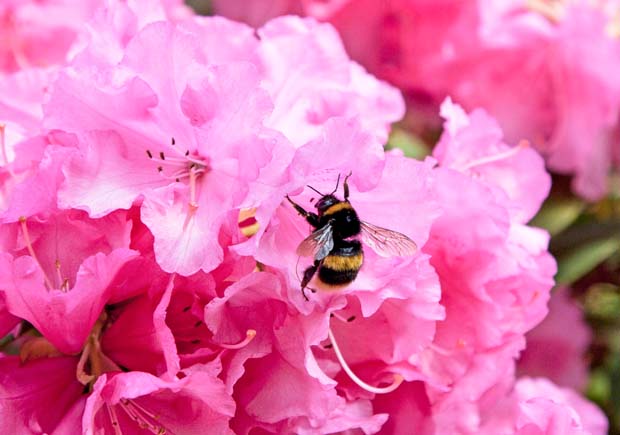 As you've probably heard our British bees are in trouble and in desperate need of rehoming. In recent years, the numbers of bees in the UK have been declining at an alarming rate, with over twenty species of bees already extinct. With a  high percentage of our countryside meadows disappearing over the last 60 years, the loss of their vital habitats have left the bees homeless and feeling hungry. An essential part of the food chain, everyday we eat fruit and vegetables that have been pollinated by these buzzing creatures. As they move from flower to flower collecting nectar, they are an important factor in the pollinating process in helping distribute pollen far and wide.
Do you like strawberry jam on your buttered toast or a delicious Sunday treat of apple crumble? These are all pollinated by bees, along with 75% of food crops worldwide!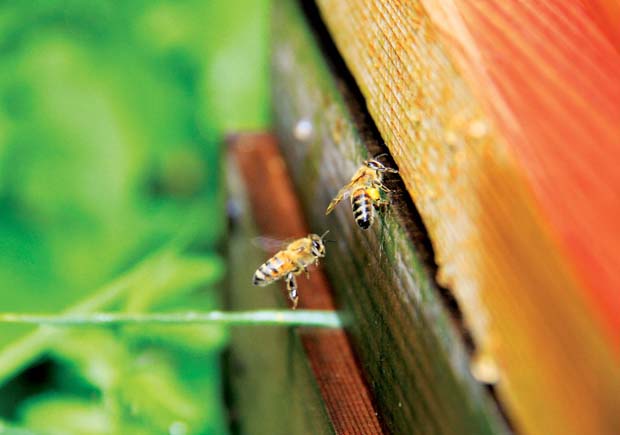 Eventually our parks, gardens and countryside will become a barren place without bees to keep them blooming – so how can you help? The good news is that there are lots of ways you can be part of the generation that saves our bees.
- Got a smartphone? Download our free app The Great British Bee Count and log any bees you spot between now and the end of August. You don't need to be any expert to take part, the easy-to-use app will help you tell the difference between bee species such as leafcutter bees and buff-tailed bumblebees. All the data then be logged to help scientists build a nationwide picture of bee health, where they are thriving and where they are in danger. Don't worry if you don't have the app, you can fill in all your bee-hunting business on our website here.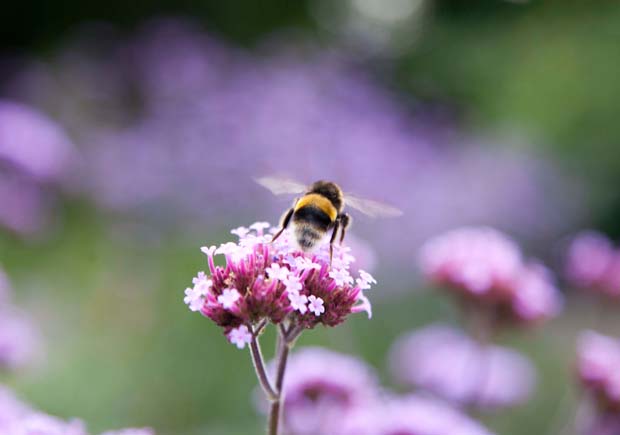 - Green fingered?  Try growing bee-friendly plants from lavender to honeysuckle in your window-box or garden to encourage new buzzing visitors – just make sure to avoid using pesticides which can harm bees' health. To find out which plants are most loved, create your own bee cafe with this handy list of what to grow here.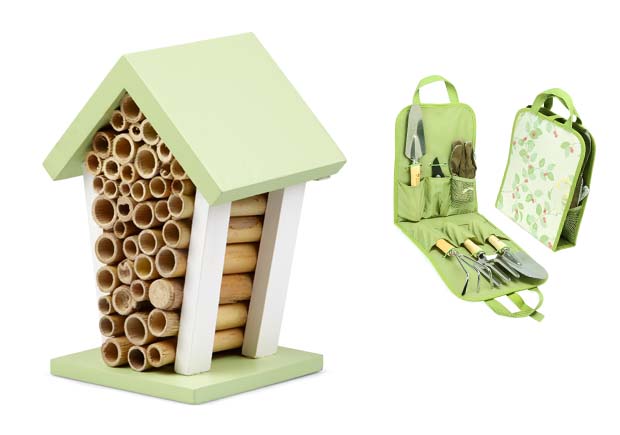 Wooden Bee House / Aviary Garden Tool Set (both available in store)
-  Create a cosy nest with our wooden bee house, providing a valuable shelter or a nesting site for solitary wild bees that, unlike honey bees, don't live in hives. The Mason species enjoy nesting in warm and sheltered environment, with plenty of room to rest in the thick wooden holes; make sure to position their new abode in a south facing spot with the bee house pointing downwards to avoid the rain.
-  If you've already done this – think bigger! Hundreds of people have already planted 'Bee Worlds' in their communities – larger wildflower areas that help provide hungry bees with food and shelter. Across the UK, we've lost 97% of our wildflower meadows in the past 60 years, so restoring this vital bee habitat can really help.
Hope you enjoy saving bees while having fun this summer – let us know how you get on!