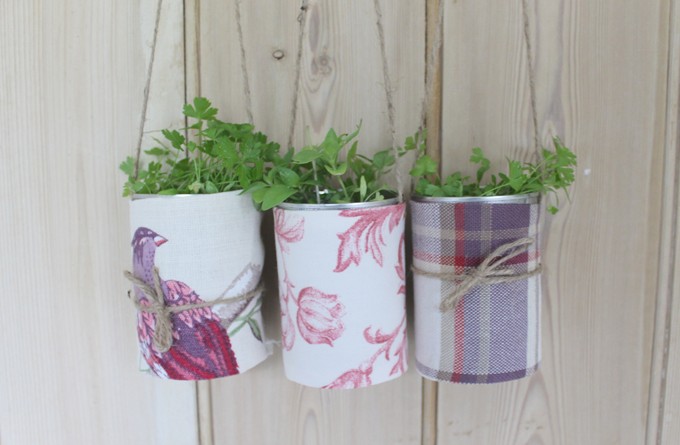 Recycle your old tin cans and transform them into these decorative and tasty hanging plant pots…
Give your old tin cans a new lease of life with our DIY hanging flower pots, a great way to recycle and spruce up your kitchen. A thrifty idea indeed, and very easy to transform, we couldn't help but add a decorative touch with our new autumn fabrics and gardening twine…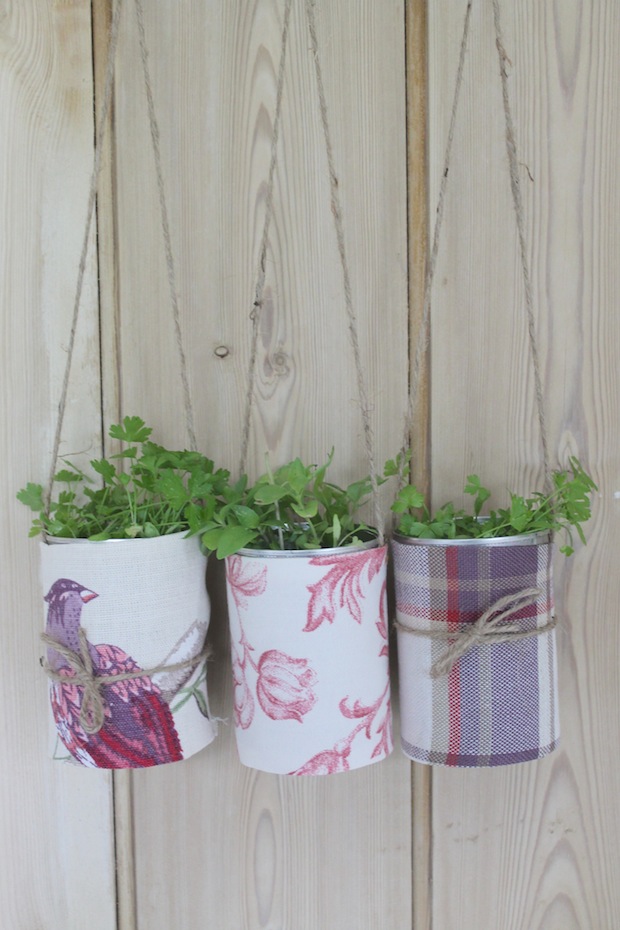 You will need:
- Tin cans (washed and dry)
- Fabric, we chose Cranberry Summer Palace, Iron Work Scroll and Corby Check Amethyst Fabric.
- Pencil
- Gardening twine or string
- Compost
- Seeds / Herb planters
- Drill
- Scissors
- Needle and thread
- Iron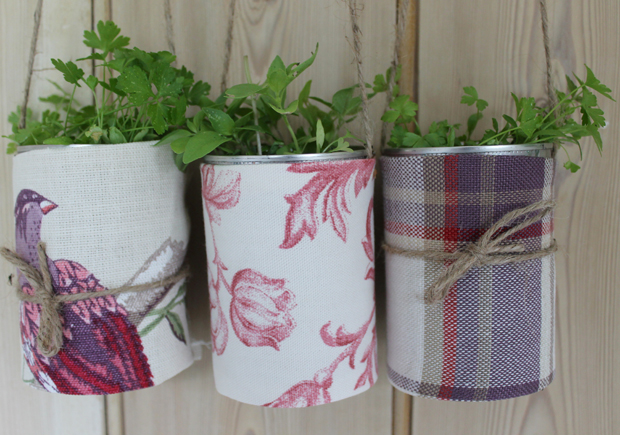 How to: 
1) For your tin can to hang from your chosen hook, safely drill holes on either side of the tin can just below the rim – make sure they are roughly the same placing either side.
2) Measure how much twine you will need to hang your tin can, then loop through into the hole and double knot the string inside the can (so that it is unseen from the outside).
3) Take your chosen fabric and measure out how much you will need to cover the tin can. We suggest adding 1cm border to your fabric shape so that you can fold and press the fabric over to create a neat edge. You could sew the 'seam' around the fabric, however we ironed and pressed the fabric to ensure there were no loose threads hanging free.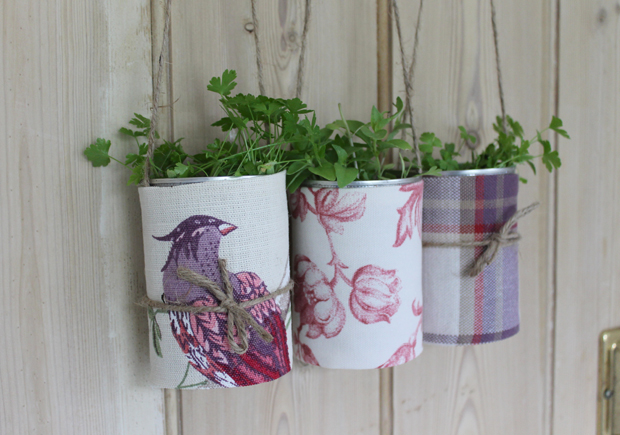 3) To secure your fabric covering, we hand stitched the edges together. It doesn't have to be neat, however it must be tightly wrapped so that it doesn't fall off!
4) Before you add your decorative touches, fill your tin can with compost and sprinkle with seeds. For more tips on how and what herbs to grow, read our growing guide here.
5) Then carefully slip over your fabric covering and garnish with a twine bow for a perfect rustic look!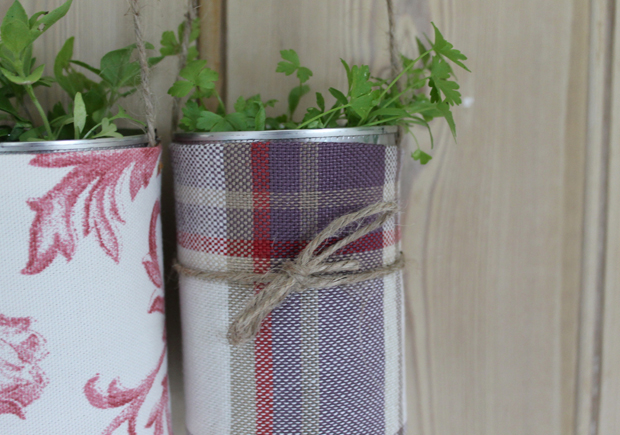 What a cracking way to recycle and grow your own, we currently have three hanging herb pots dedicated to pizza garnishes – delicious!
Will you be giving our tin-can DIY a whirl? What other ways do you like to recycle bits and pieces from around the home?
Browse the Laura Ashley range of fabrics here.