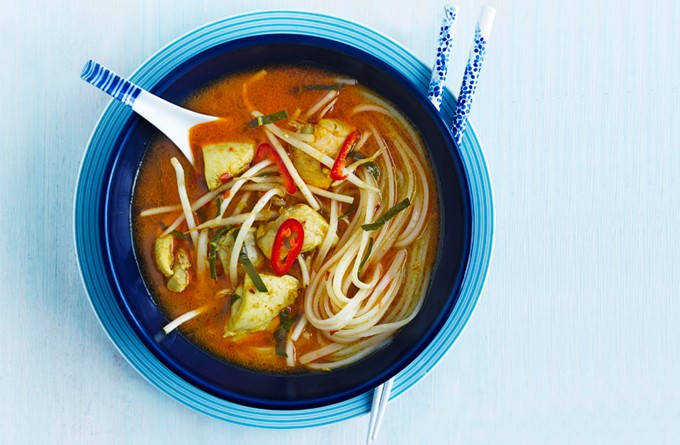 We share Olive Magazine's delicious Chicken Laksa recipe…
Fans of the blog will know how much we love a good recipe (and we hope you do too!), so we decided to run a new feature titled 'on the menu'. Every month we will share a favourite recipe with you all guaranteed to get you in the kitchen! This month we're sharing an easy yet oh-so-yummy recipe with you from Olive magazine. Olive is the stylish, monthly magazine for food lovers with an emphasis on great value. With inspiring recipes, fantastic looking restaurants, and food from all around the world, Olive is your one stop magazine for all things delicious! You'll find over 75 recipes in every issue, plenty of dining out recommendations and expert advice from the editor Lulu Grimes.
It was hard to pick just one, but we just loved the look of this Chicken Laksa. An easy to recreate recipe, this warming noodle dish is a great pick-me-up for a lazy Sunday evening.
CHICKEN LAKSA – SERVES 4 – EASY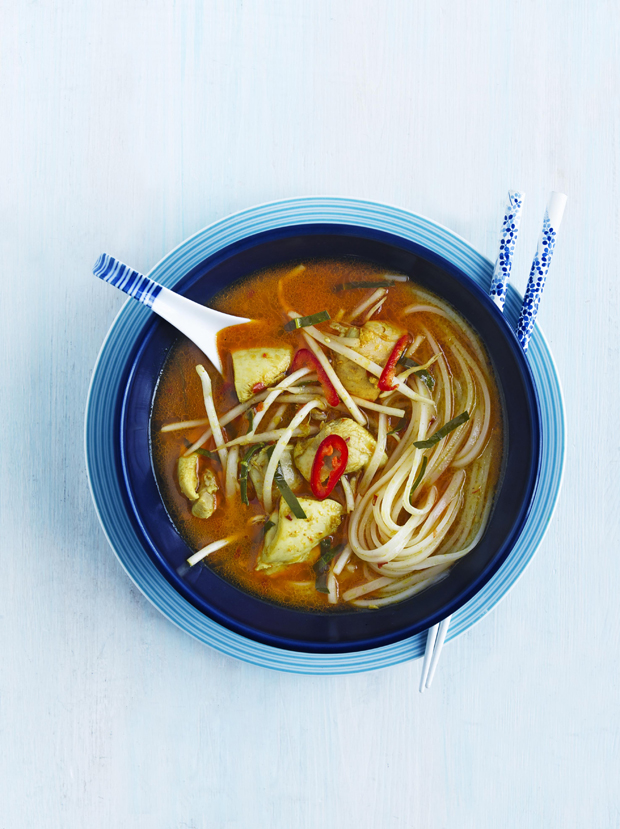 INGREDIENTS
4 x chicken thigh fillets, cut into cubes
2-3 tbsp laska paste
400ml chicken stock
400ml coconut milk
2 x kaffir lime leaves, finely shredded
200g beansprouts
200g rice or egg noodles, cooked
1 x red chilli, finely sliced
fish sauce to season
METHOD
Put the chicken and paste in a pan and heat them gently together, turning the chicken in the paste. Stir in the chicken stock and bring everything to a simmer. Add the coconut milk and lime leaves and simmer for 5 minutes, add the beansprouts for 1 minute. Divide the noodles between 4 bowls and divide the laksa between them. Sprinkle on some chilli.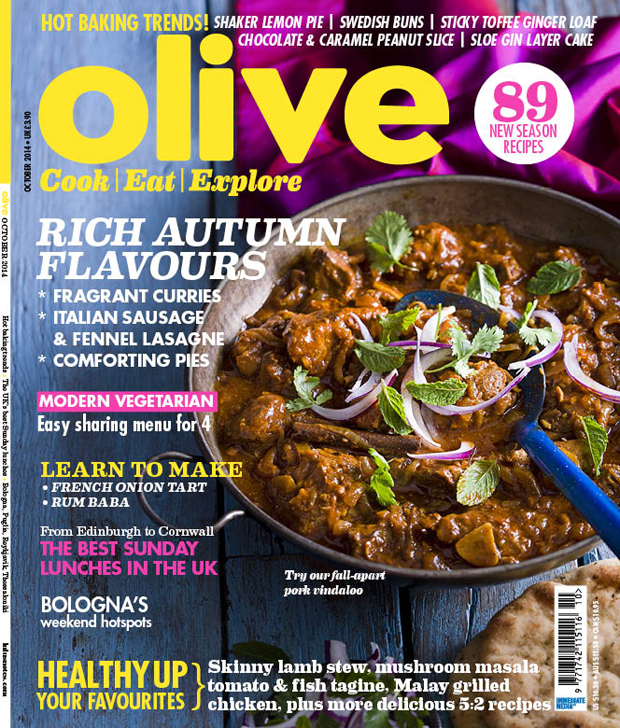 Thanks to Olive Magazine for sharing this yummy recipe! Will you be trying out the dish? What would you like to see on the blog next month? The October issue is out now so don't forget to pick up a copy!