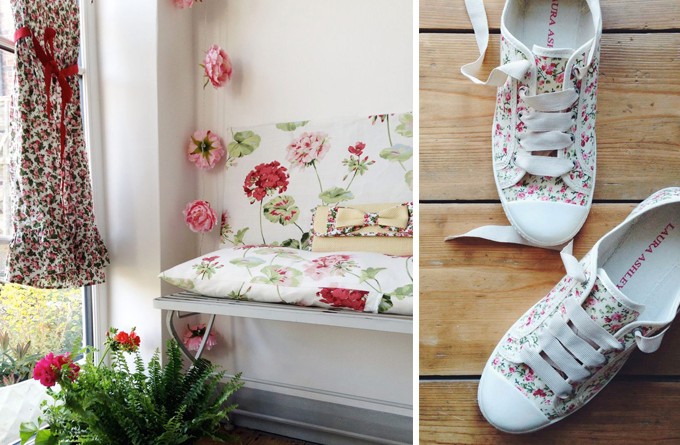 Jeska from Lobster & Swan shows us her Laura Ashley spring garden setting…
Happy Friday to you, the weekend is almost here and I have been enjoying our home and garden under rays of glorious sunshine these past few days. Living minutes from a cliff edge, all the blossom and blooms are slightly behind around here, so with a little help from Laura Ashley and some favourite items from their spring collection – I have managed to fill my rooms with flowers and make a shaded reading spot under our pretty apple tree.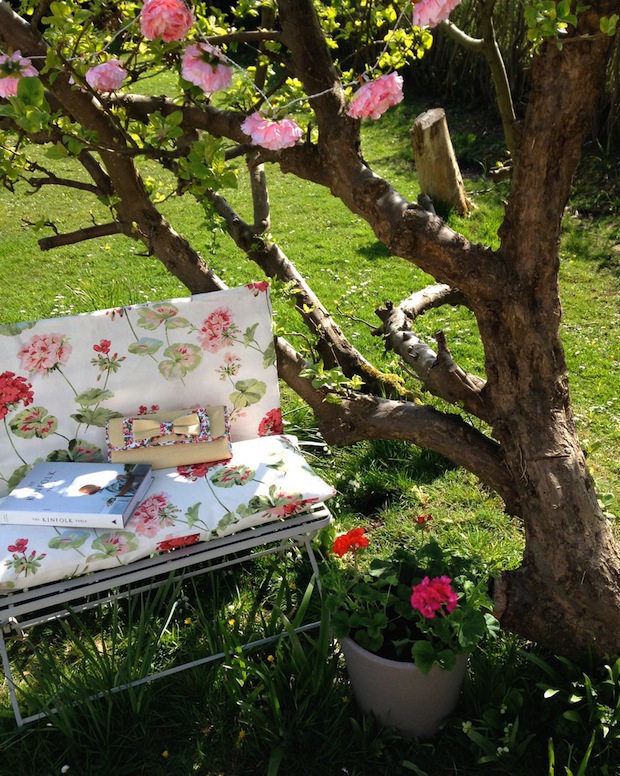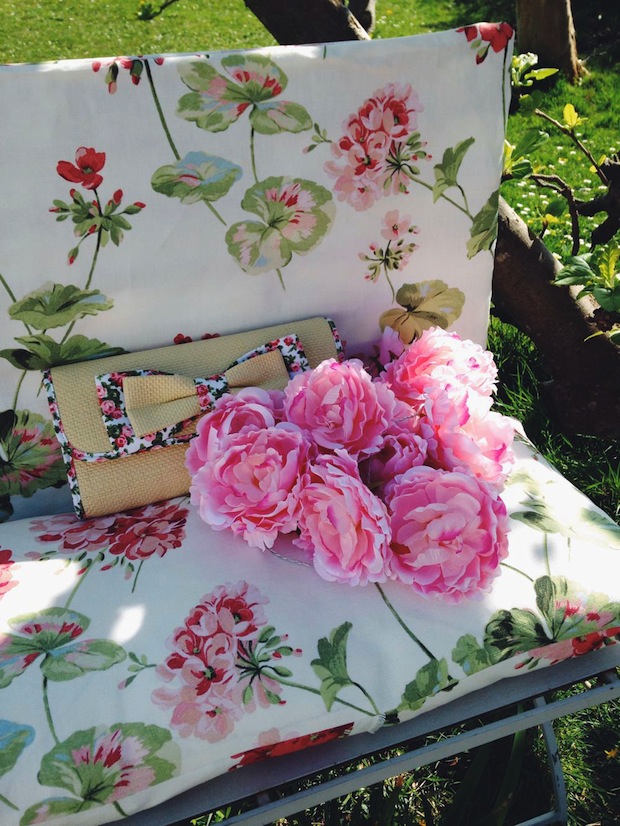 Geranuim Pale Cranberry Red Linen Fabric / Peony String Lights / Straw Floral Trim Clutch Bag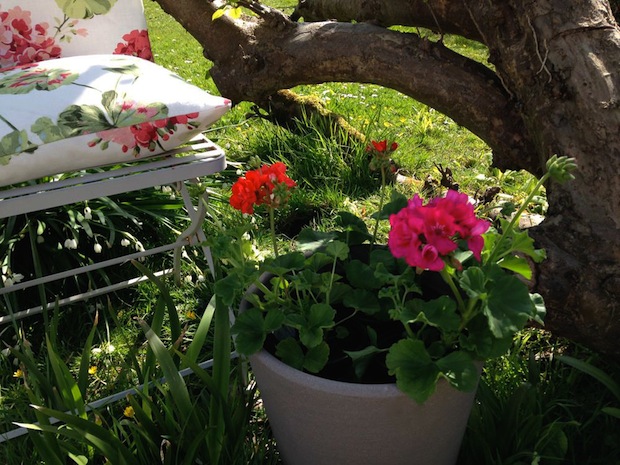 Geraniums are flowers that always make me smile, don't you just love their joyful bright neon colours? When I saw this new fabric design I knew it could add a fresh feel to our outdoor seating, so I whipped together a cover for the back and a cushion for the seat – stuffed with feather pads, it makes the metal bench a much comfier place to sit and under the shade of our lovely apple tree, I think it's my new favourite place to read.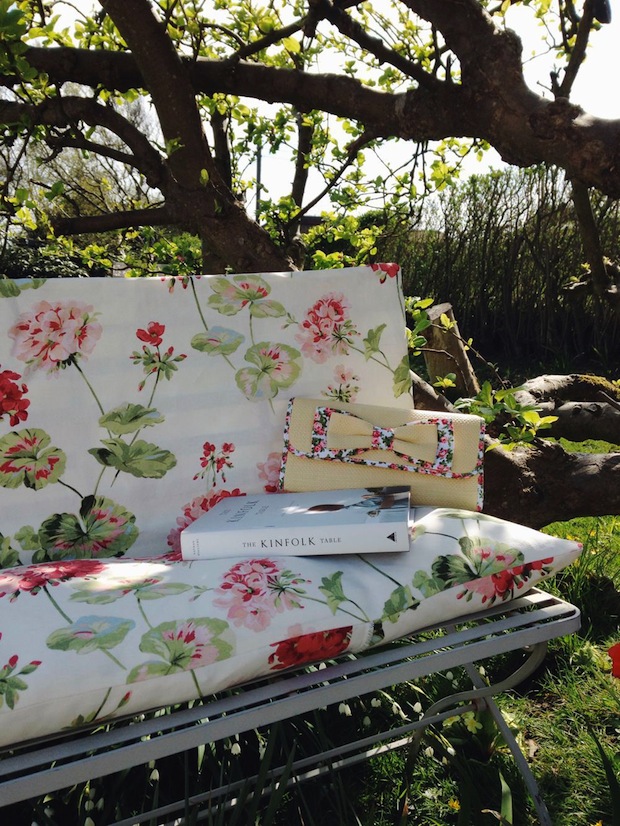 Geranuim Pale Cranberry Red Linen Fabric / Straw Floral Trim Clutch Bag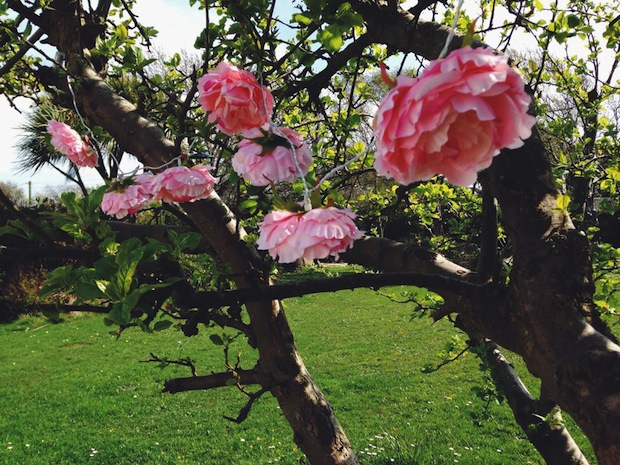 As I said we are still waiting for the explosion of pink and white blossom to arrive, so I added a splash of pink ruffled prettiness up in the branches with these battery powered Peony String Lights, they add a delicate rosy twinkle to the back yard when the sun starts to fade on a clear evening.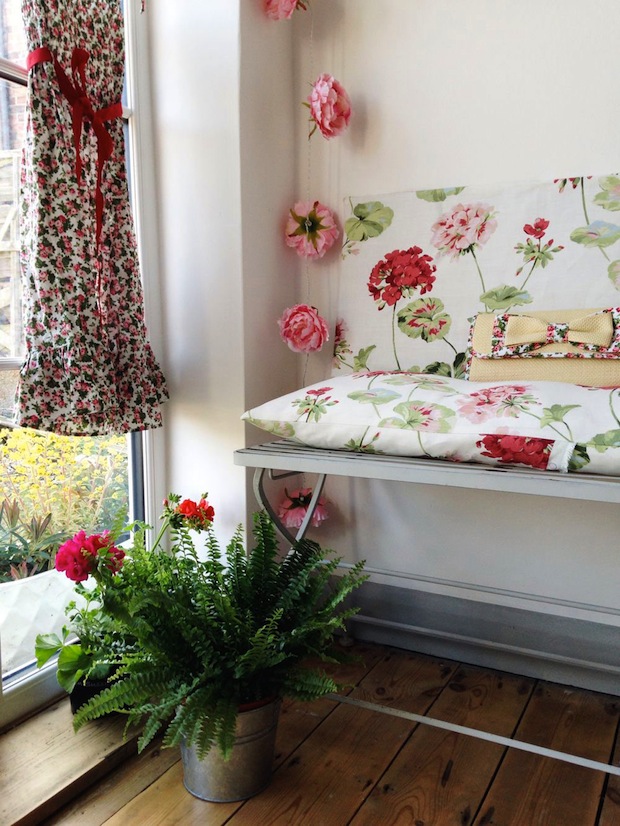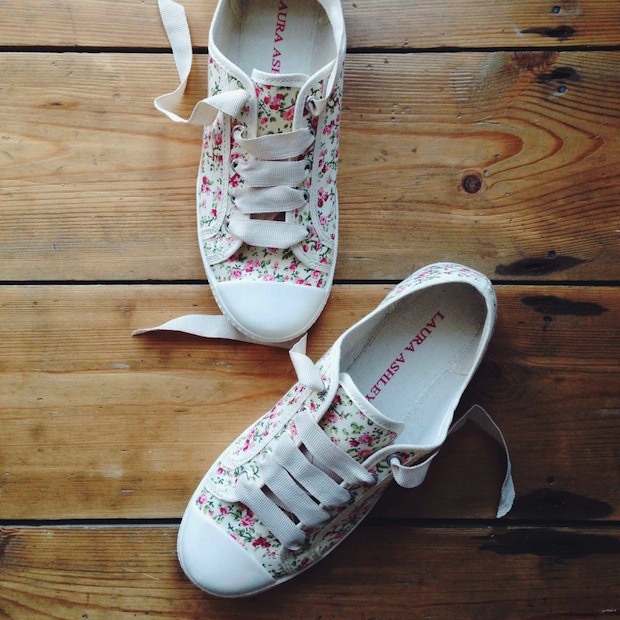 Almost too pretty to wear, aren't these floral canvas shoes just the sweetest things for your feet? I teamed them with my most threadbare and beloved pair of boyfriend jeans and a simple white t-shirt for daytime exploring, but they would look equally great with a crisp white dress or flowery skirt for people who aren't afraid to mix patterns!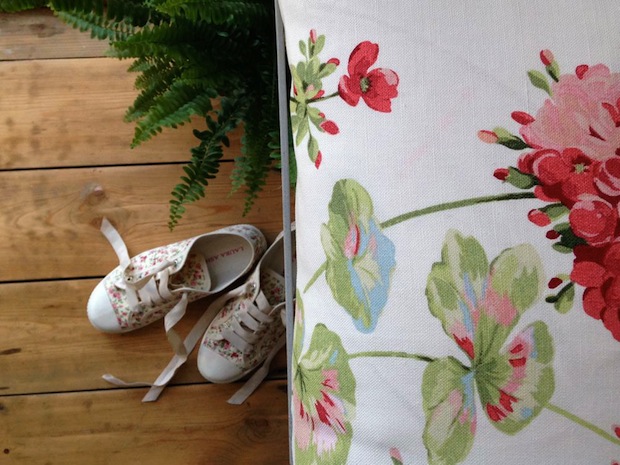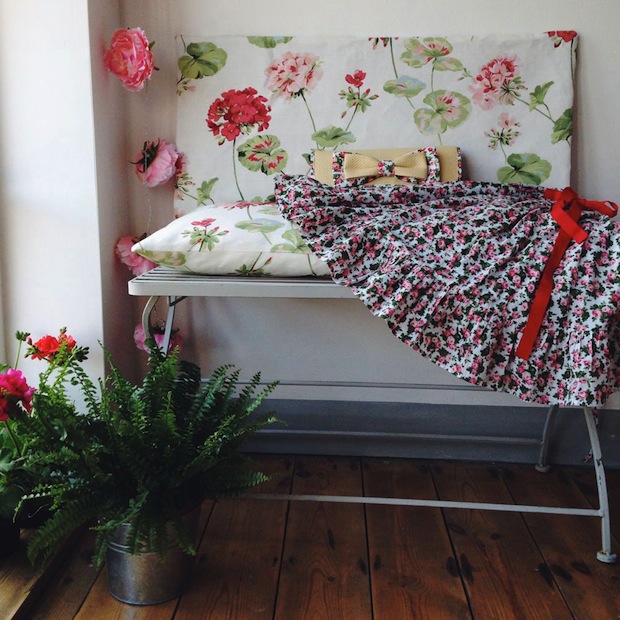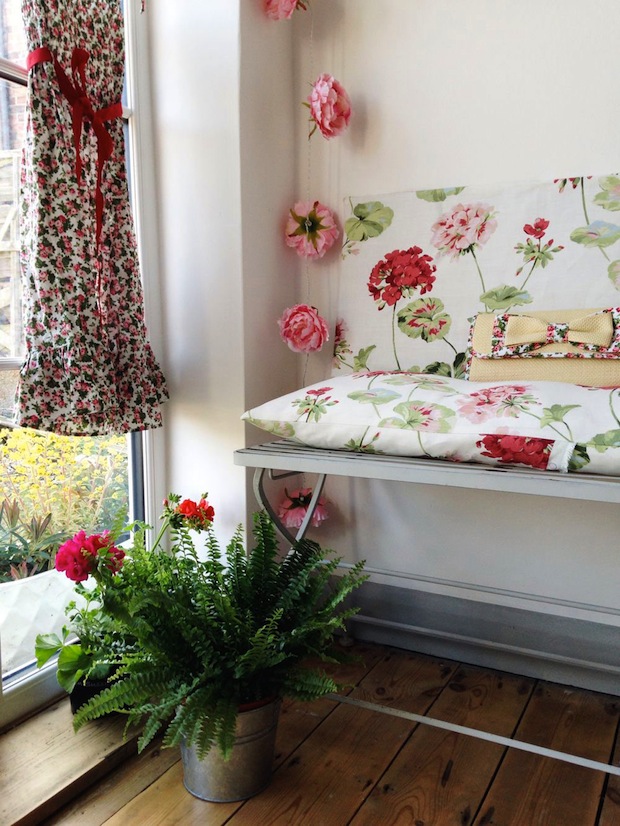 Ditsy Rose Print Shirred Top Dress
This pretty ditsy rose print has been used to make a capsule collection of items for the new season (check out the swimming costume!) and I fell for the super cute cotton summer dress with bandeau top and a frilled hem, pretty and easy to throw on over those jeans I'm always wearing and under a slouchy cardigan – plus it rolls up really small to fit in your bag for an impromptu beach cover up. I always seem to be wearing the wrong thing on hot days, so this will be going everywhere with me this summer.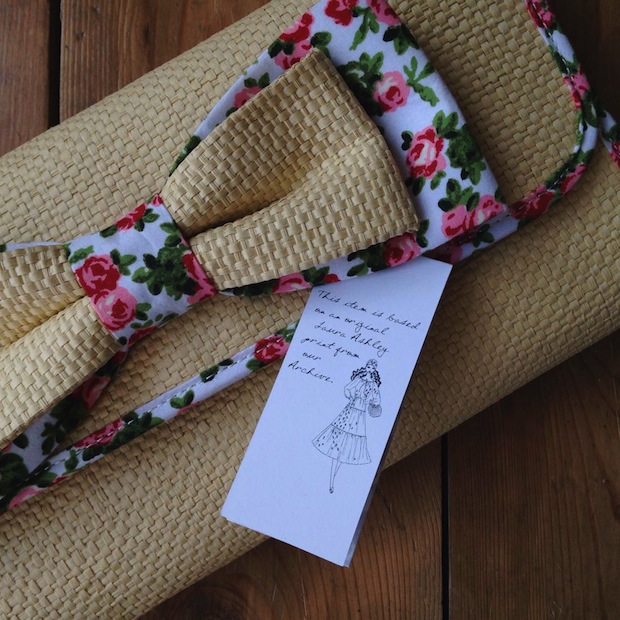 Lastly, for days when you want just a hint of floral – this matching ditsy print and straw clutch bag has the same pretty pattern as an accent on its fabulous bow and I love the little tag that comes on it explaining that it is a vintage print from the Laura Ashley Archives.
Browse Jeska's top spring picks…
Ditsy Rose Print Shirred Top Dress / Peony String Lights / Straw Floral Trim Clutch Bag / Rose Print Canvas Trainers / Geranuim Pale Cranberry Red Linen Fabric
How amazing does Jeska's garden nook look? The perfect spot for a picnic.
Don't forget to follow Jeska's blog Lobster & Swan and on twitter here.