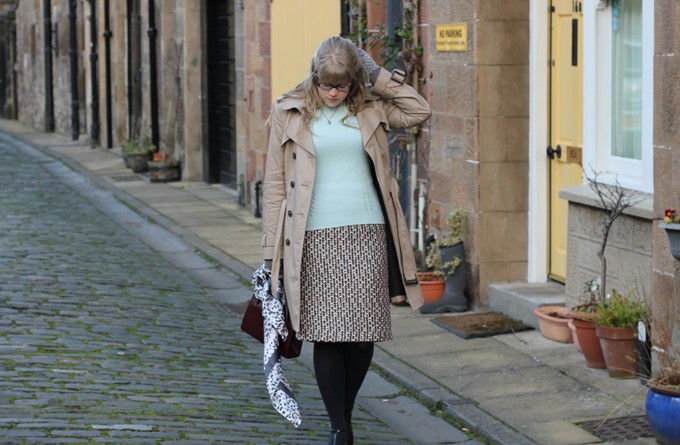 Fashion blogger Rosie shares her take on pastel perfection with a trip to Mary's Milk Bar…
With the gloom of February behind us, it seems like spring is just around the corner – the snowdrops are beginning to peep out tentatively, the days are getting a teeny wee bit longer and I don't know about you, but I'm definitely feeling ready to dip my toe into the spring trends.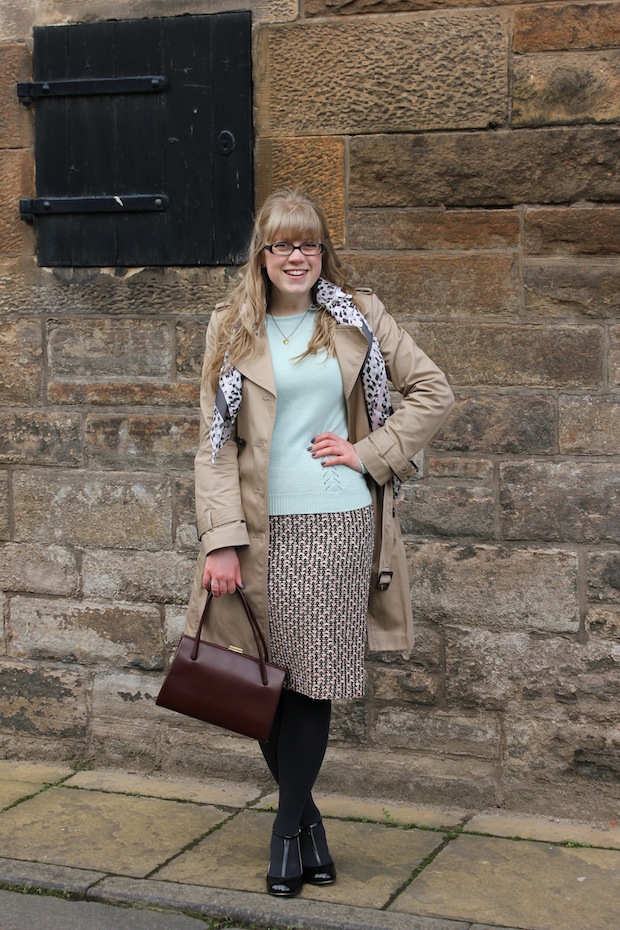 Soft Touch Mint Green Jumper / Pink Tweed Pencil Skirt / Geo Print Silk Square Scarf 
The timing couldn't have been more perfect when Laura Ashley got in touch and asked if  I would style up one of their new trend collections, giving me a much needed dose of spring/summer wardrobe inspiration. Combining spring-like sugared almond shades and tactile textures, the new Laura Ashley collections are the perfect way to ease into spring – even if the weather is having other ideas.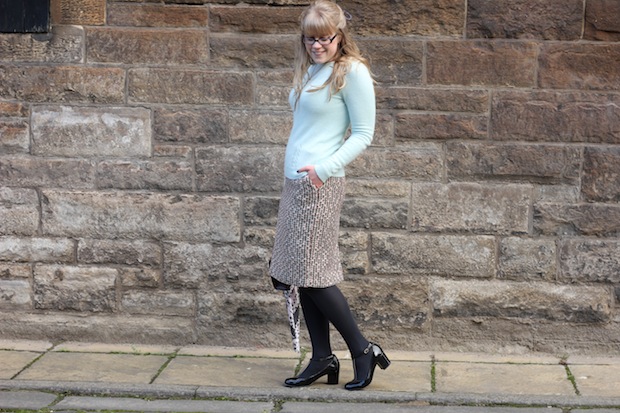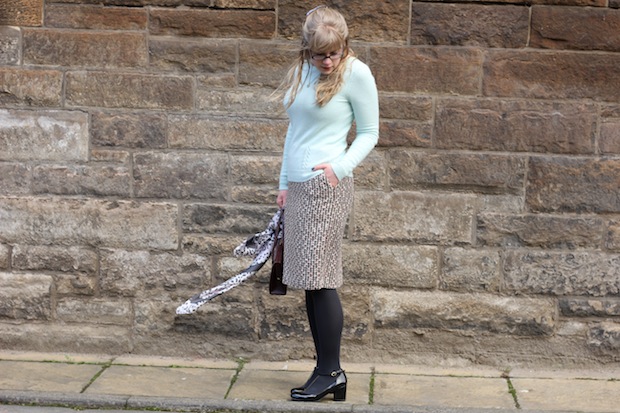 Spring's refreshing colour palette is definitely one of my favourite things about the season, and I went for pieces from the aptly named 'Mint Burst' and 'Ice Pastels' collections. The deliciously soft, lightweight mint green jumper and tailored pink tweed pencil skirt are both versatile, transitional pieces, satiating my desire for sorbet shades whilst keeping things cosy.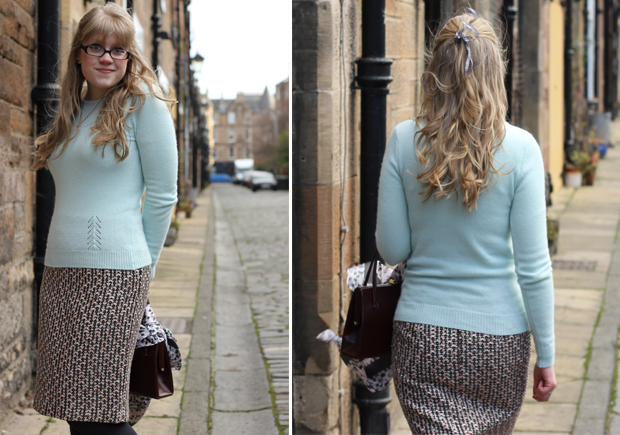 I loved the vintage 50′s and 60′s influences that came through in the collection's feminine cuts, colours and traditional fabrics. This led me to do a bit of research into my own city during this time and the immaculate, ultra-feminine style of Edinburgh's mid-century ladies in their twinsets and tweed – never without a frame handbag and perfectly coordinated scarf – inspired the combination of vintage and contemporary references in my look.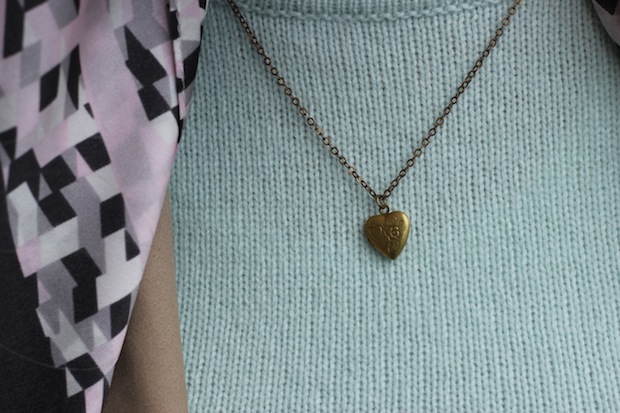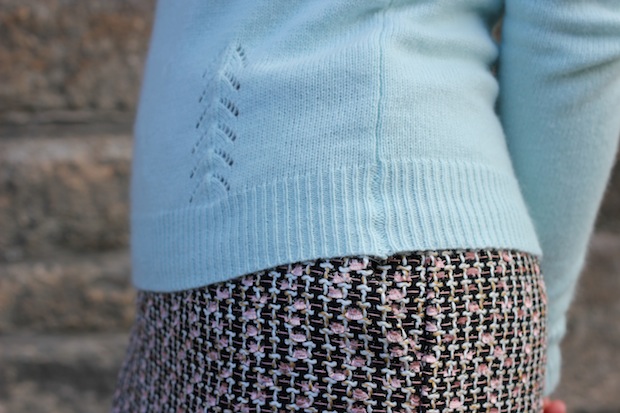 I wanted to reflect this retro style and polish up my choice of accessories: a ladylike vintage bag and one of my favourite ever thrifting finds – an antique heart-shaped locket from the 1950′s. The coordinating geometric print silk scarf and neutral trench coat keep things modern in a complementary colour palette.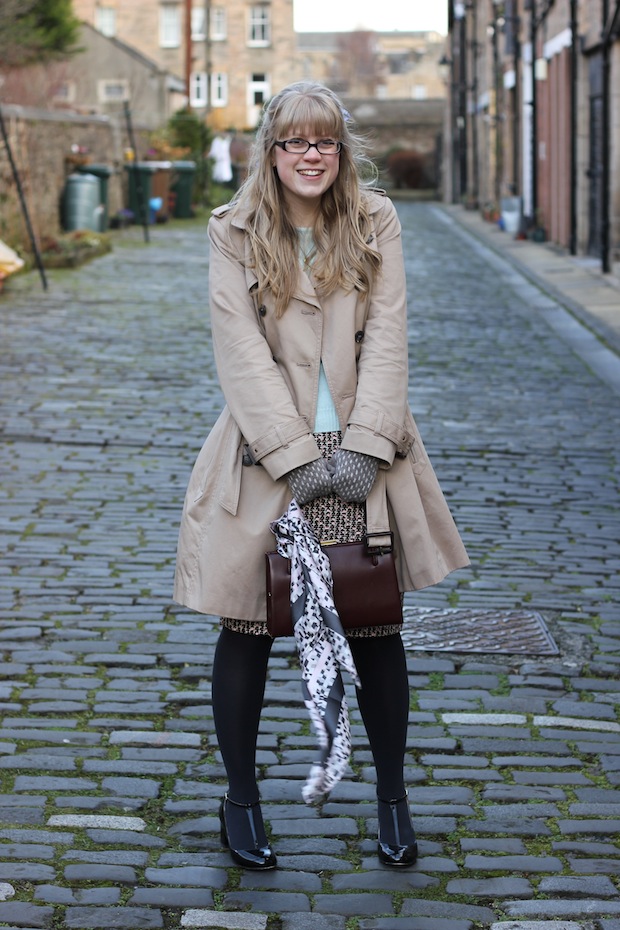 Edinburgh's hidden passages have long been part of the city's unique geography, and after clapping my eyes on beautiful shots of Edinburgh's lanes taken by fashion photographer Norman Parkinson in the 1950′s, I knew I wanted to capture some of this character in my shots. Much to my delight, a few days later I spotted this wee lane just a few streets away from our house and was smitten with its old-fashioned lamps and pastel doors.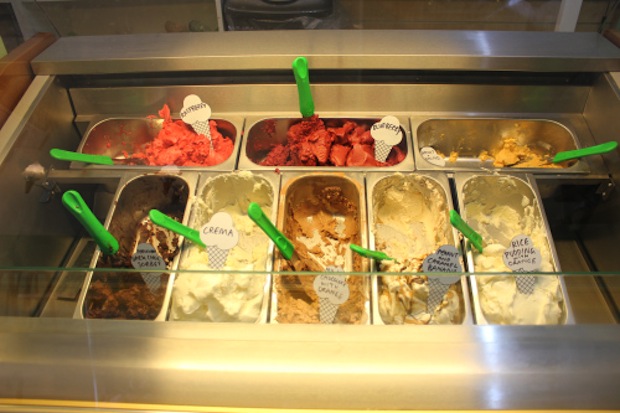 My outfit was perfect for a crisp stroll around the bustling Grassmarket, one of my favourite Edinburgh spots with it's great variety of independent shops, galleries, vintage boutiques and places to eat. Just opposite Edinburgh Castle is a little local haunt of mine, Mary's Milk Bar, which sells the most delicious gelato in a beautiful, retro 1950s-style deco parlour.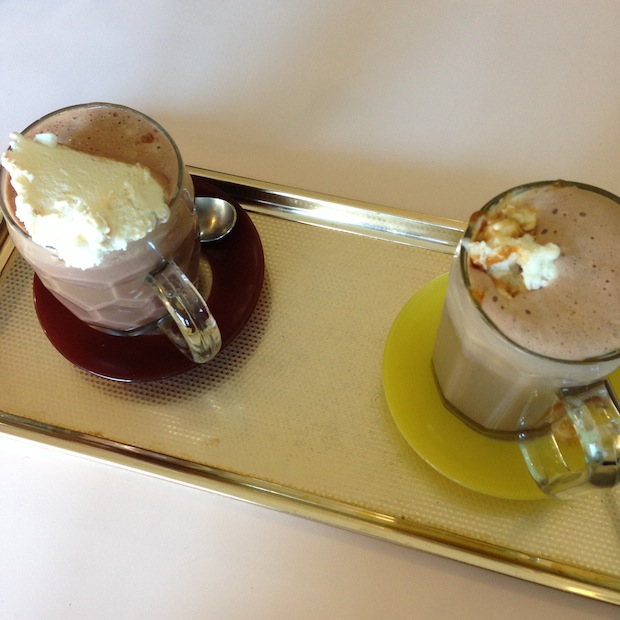 Hot chocolate floats are an ideal way to keep warm – my favoured orange and cinnamon hot chocolate with salted caramel gelato certainly does the trick, while the mint green décor coordinates perfectly with my Laura Ashley pastels.
Thanks for having me Laura Ashley! I hope you like my spring outfit and a wee taste of my beloved Edinburgh.
To follow more of Rosie's stylish happenings be sure to bookmark her blog Everything Looks Rosie, don't miss her delicious recipe posts and insider city posts on her home town of Edinburgh.