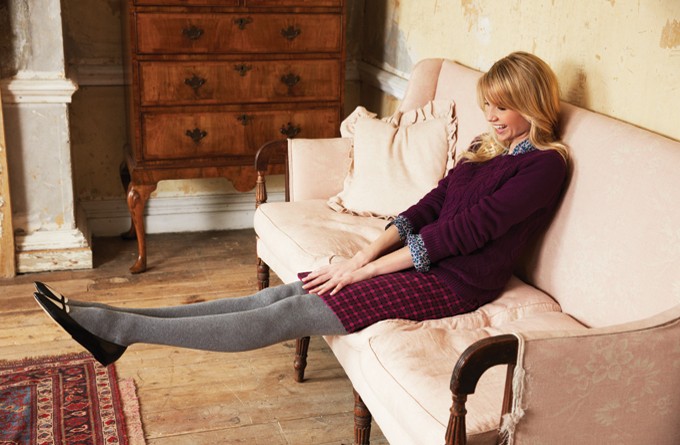 Bored of Summer? Our new Winter fashion video will get you excited about new season style…
A couple of months ago we spoilt you with our Autumn fashion video showcasing collections that were a big hit with lots of you, so we decided to share another little teaser video to get you excited about the Winter season. It may still be fairly warm outside, but we can't wait for cosy knits and glamorous occasion wear to hit our nearest stores! Easing you into the new season are our fabulous new collections Forties Luxe, Icon, Arts + Crafts, First Class, Tweed Run, and New Vintage. Expect textured print, vintage inspired pieces, elegant leopard print, and iconic British tweed…
New Vintage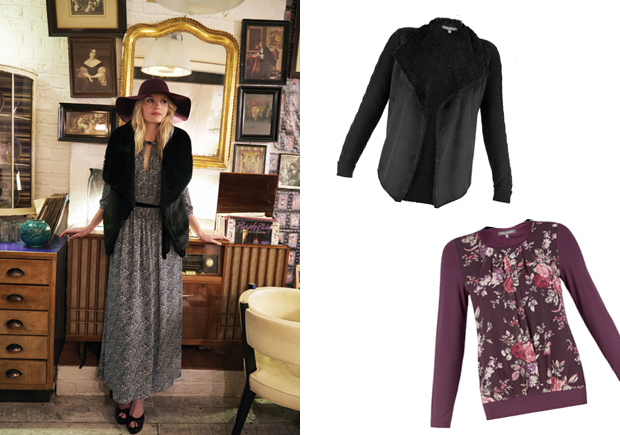 Maxi Dress | Black Faux Sheepskin Cardigan | Floral Print Long-Sleeved Top
Taking centre stage in our New Vintage collection is this boho archive maxi dress. Perfect for the cooler months, this stylish piece keeps you covered but looks so elegant. Team with our faux fur black cardigan for a day to night ensemble. Check out the other pieces in this range, including this blooming marvellous floral print top, ideal for dressing up a pair of jeans.
First Class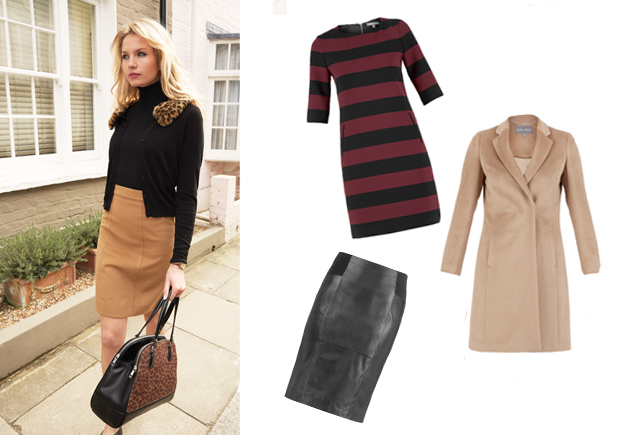 Leather Pencil Skirt | Wool City Coat | Camel Pencil Skirt | Faux Fur Collar Cardigan | Burgundy and Black Stripe Dress
Our First Class collection might just be our favourite. With a mix of black, burgundy, and camel, this collection exudes grown up elegance and grace. We're completely smitten with this camel coat which also comes in a pale pink colour, and this leopard print bag is ideal for adding some print to an otherwise simple outfit. Lets not forget this leather panel skirt… winter dressing at its finest!
Forties Luxe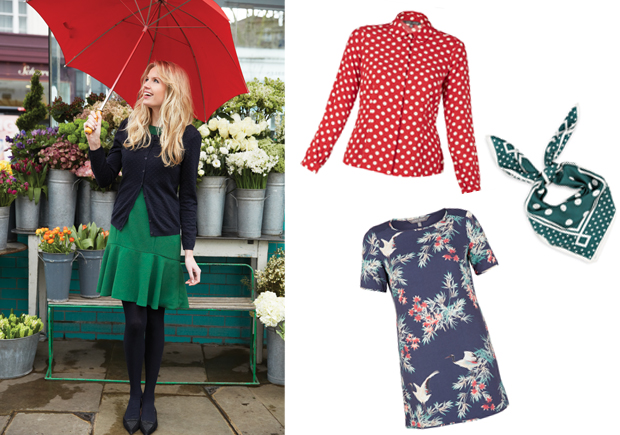 Sleeveless Flippy Hem Double Crepe Dress | Spot Print Blouse | Evergreen Spot Print Silk Scarf | Bird Print Tunic
Fans of feminine prints and bold colour will love our forties luxe collection. With jewel tones of red and green, these statement pieces would work well teamed with black trousers. Fancy adding a splash of colour to an otherwise plain outfit? Why not add this silk print scarf to your handbag for an instant chic update. This green flippy dress is the perfect occasion dress for Winter, in a thick jewel green material, you'll be ready to hit those frosty streets with style in no time.
There you have it, our brand new fashion video for Winter and a few of our favourite collections. What are you most looking forward to about new season style? Let us know…