PR Assistant Emma brushes up on Italian fashion at the V&A's new exhibition…
This week sees the opening of the V&A's new spring 2014 exhibition which plunges into the luxurious world of Italian fashion. The Glamour of Italian Fashion (1945-2014) has been causing quite a stir in the fashion industry, so naturally we were very excited to get a sneak peek last week…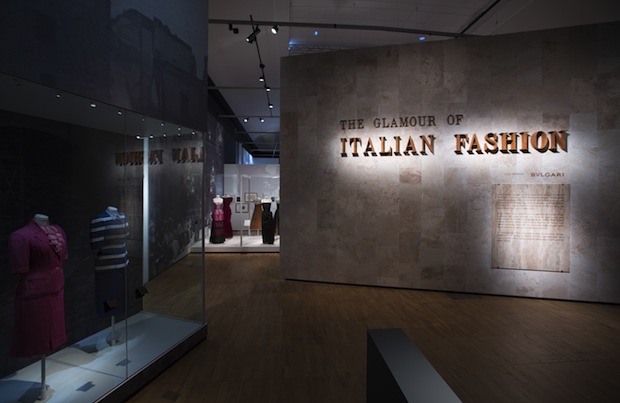 The exhibition, which features carefully selected pieces by the V&A's resident contemporary fashion curator; Sonnet Stanfill, charts the evolution and transformation of Italian fashion from 1945 to the present day. Signature pieces from the likes of Emilio Pucci, Valentino, Versace and classic Sorelle Fontana are all on display.
The exhibition starts at the end of the Second World War, showing how Italy bounced back and the fashion industry became crucial in its economic growth, with factories reopening and new businesses being born focusing on natural materials like wool, fur and of course fine Italian leather- giving the industry a name for luxury.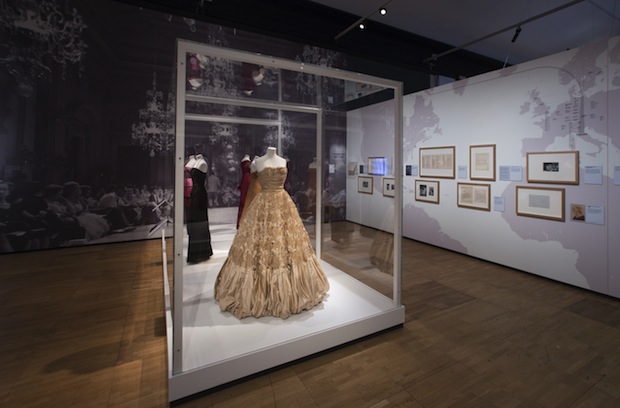 Milan is one of the fashion capitals of the world, but it may surprise you to learn that Italian Fashion Week was launched by Giovanni Battista Giorgini in February 1951 in Florence. The exhibition includes previously unseen photography and plans for Giorgini's 'Sala Bianca' catwalk shows, along with the glamorous couture gowns that were shown to press and buyers from designers including the Fonatana Sisters and Roberto Capucci.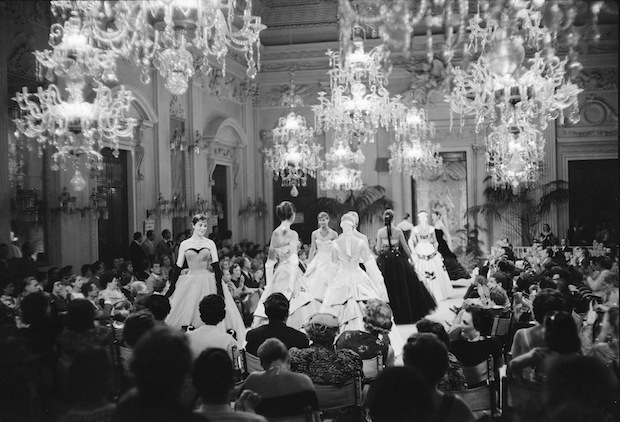 In the 1950's Hollywood headed to Italy. Blockbusters including Anthony and Cleopatra, War and Peace and Roman Holiday (the film that inspired Laura Ashley to make her first collection of silk scarves) were all filmed in Italian locations. Italy's fashion was also firmly on the map with actresses like Ava Gardner, Elizabeth Taylor and Audrey Hepburn sporting top Italian designers. Some film costumes can be viewed at the exhibition including Audrey Hepburn's empire lined dress designed by Fernanda Gattinoni  for the ballroom scene in War and Peace. Expect a crowd when you visit, this astounding gown is decorated with sparkling scattered gems and finished with statement puffed sleeves. You also can't miss Elizabeth Taylor bedazzling Bvlgari jewels which are rarely seen by the public.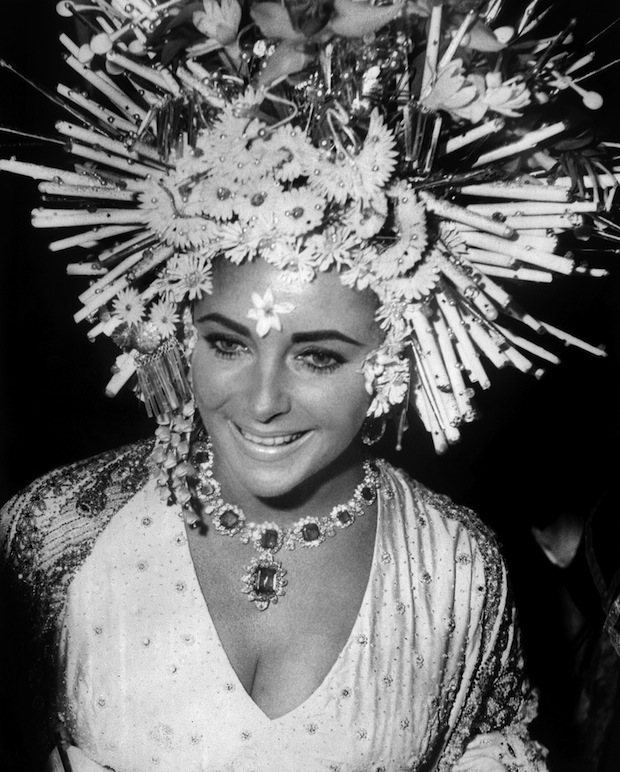 Elizabeth Taylor in her Bvlgari jewels
The final segment in the exhibiton; 'Cult of the Fashion Designer'is the cherry on top of the cake! The tented room is complete with a red carpet, paparazzi camera flashes and a line up of mannequins dressed in the likes of D&G and Roberto Capucci's finest ensembles. Iconic items put on show included Prada's playful fiery heels from 2012 which were inspired by vintage cars, and D&G's hand painted floral dress with a blooming skirt- what can we say, we do love florals!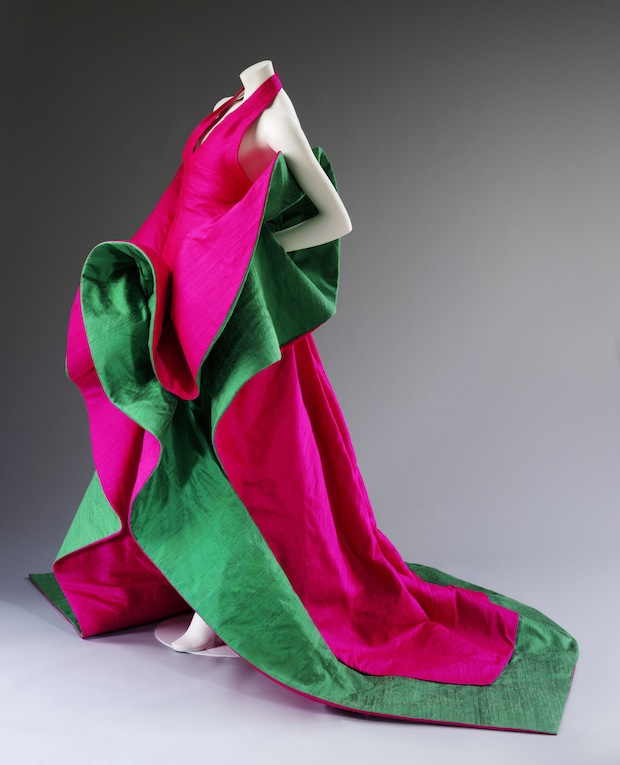 'Cult of the Fashion Designer'- Roberto Capucci 1987-88 silk dress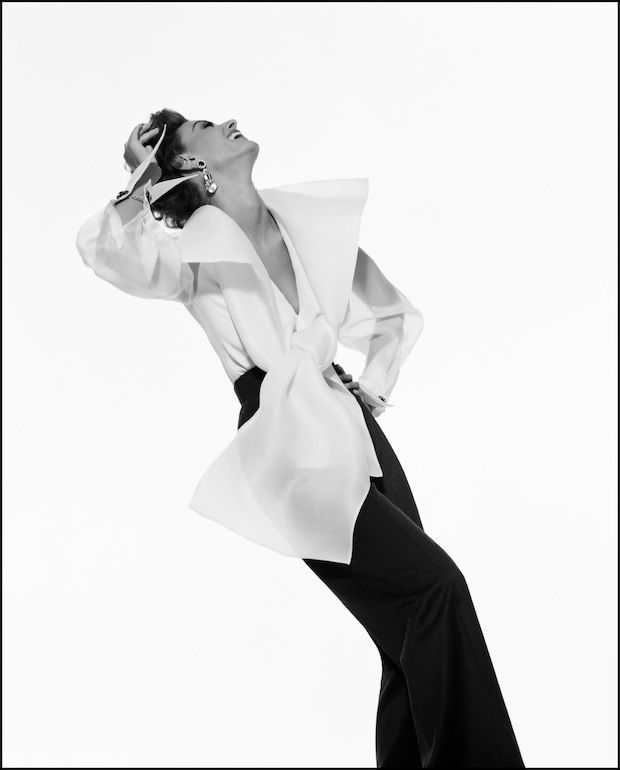 Gianfranco Ferre advert 1991
In our opinion the V&A is one of London's best attractions. Over 60 years ago our brand began as Laura was inspired to print at her kitchen table after seeing an exhibition on handicrafts at the V&A.  Will you be paying this museum a visit in the future?
'The Glamour of Italian Fashion' is a definite must see for all followers of fashion, running from now until 27th July. For more information on the exhibition and tickets, click here.
To browse the Laura Ashley fashion collections, click here.