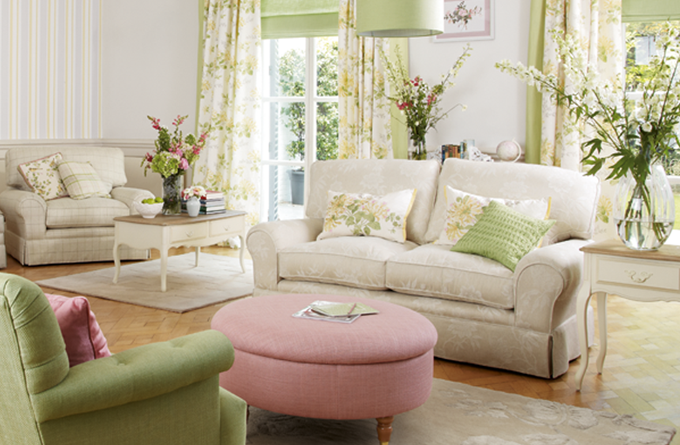 Spruce up your home for summer with our top tips + tricks…
Now that summer is well underway, we thought it was about time we shared our top tips for refreshing your interior for the warmer months. A few simple changes can really transform your space for summer, making it feel fresh and brand new…
Living Room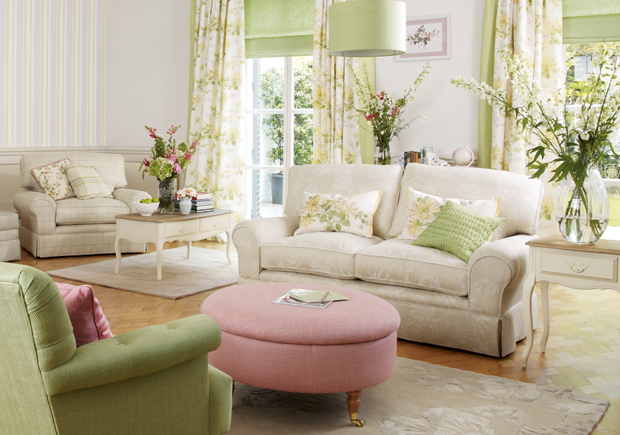 Lighten up your lounge by putting your heavy rug into storage and replacing it with a lighter one. Change your colour scheme from maroon and navy to fresher colours; simply changing a throw on a sofa or adding a summery cushion in a light colour can really make the world of difference. You can quickly refresh your lounge by purchasing a new lampshade for your table and floor lamps; simply select a lampshade in a colour that will emit more light. Adding wicker furniture is another way to make your living space feel more natural and summery.
Bedroom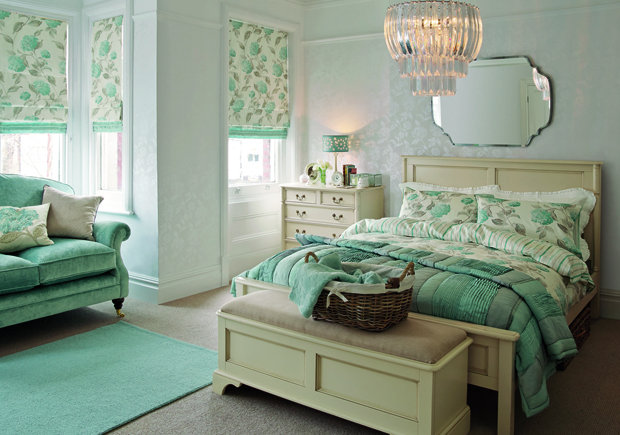 Add a large mirror to your bedroom, this can add a huge amount of light to your room by reflecting the sun. This is by no means confined to the this room, and can really help make any room feel bigger. Changing your bedlinen in a must, invest in a new floral duvet set reminiscent of the summer and brand new bedsheets. Rearrange your bedroom furniture to make use of the of the light; you may want to move your bed closer to the window to really take advantage of the sunshine.
Kitchen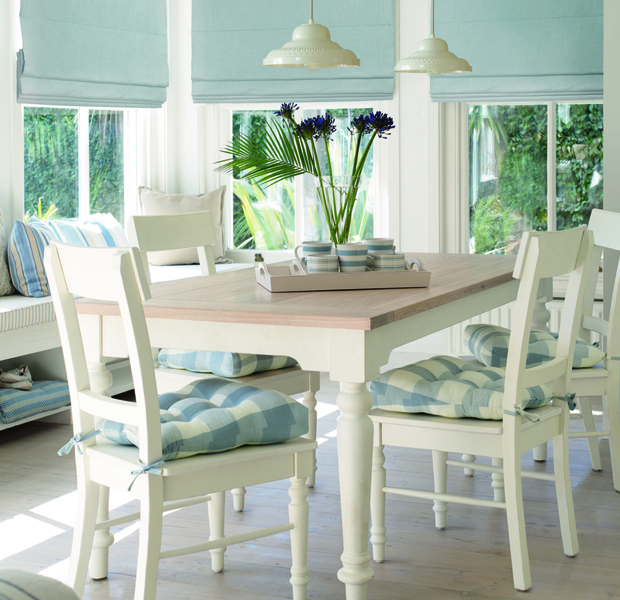 Bring the outdoors in with your kitchen space by decorating it with garden-inspired elements such as gardening tools, seashells and indoor plants. Fresh flowers for the kitchen is a must, and colourful blooms are always within reach in the warmer months! Play with different sized vases and experiment with storing your flowers in quirky accessories such as glass bottles. If you fancy a total re-haul, why not paint your kitchen in summer hues? If you don't fancy going that far, invest in a few new tea-towls and kitchen accessories in bright colours. Clutter is a no-no for summer, make sure you clean up your kitchen cabinets to keep your interior looking fresh.
Bathroom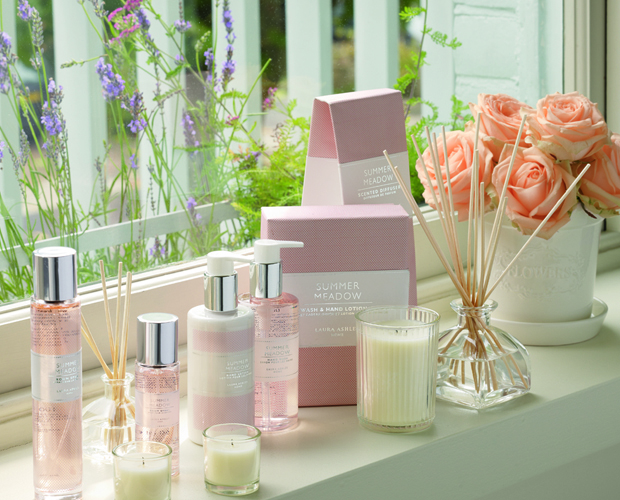 Make sure you trade your hand soap and bathroom scent for a fruiter variety, this creates a real summertime ambience that can completely transform a home. The bathroom is often a place that gets overlooked when it comes to artwork; why not add a landscape picture of the seaside to invite the outdoors in, or add a bowl of seashells to the room?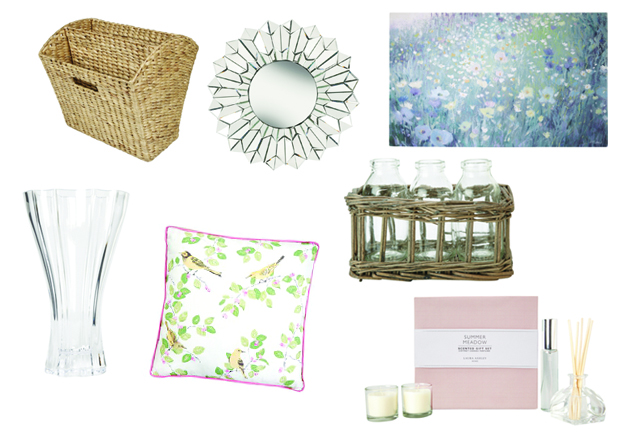 Wicker Magazine Rack / Constellation Mirror / Summer Meadow Canvas / Clear Glass Vase / Aviary Garden Cushion / Set of Three Bud Vases / Summer Meadow Fragrance Set
We hope you enjoyed our tips and tricks for sprucing up your home for summer! There are plenty of other ways to update your decor for the warmer months which apply to the whole house; why not change your colour scheme to yellows or pastel hues? Plus, a good clean for the summer is a must to get your home feeling all new again!
Do you have any tips for refreshing your interior for summer? Please share….