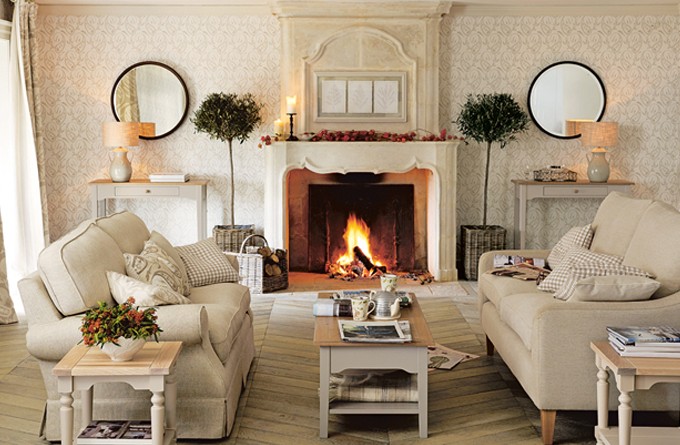 Create the perfect home to suit your style…
Choosing a theme for your home can be a daunting task, with so many different styles out there it can be difficult to know where to begin. Don't fear! We are here to help. If you're searching for a home style, try picking out key elements from your house that you already love and going from there. Every design style includes distinguishable elements and starts from the very basics; the furniture. Join us as we take you through how to theme your home from scratch…
English Eccentric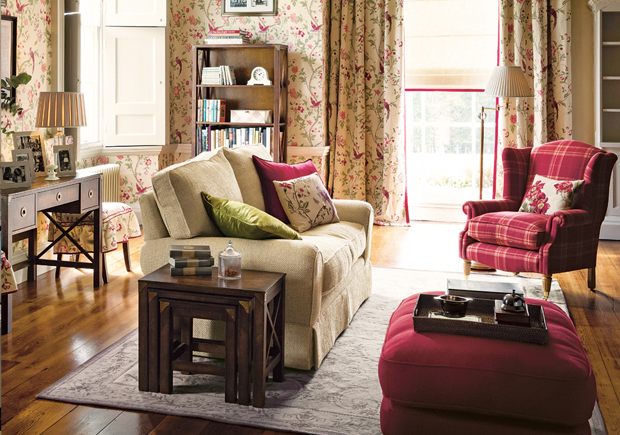 Kendal fixed cover 2-seater / Lynden Footsool / Southwold Chair / Balmoral Chestnut 3 Drawer Desk / Nest of 3 Tables
Love bold statement pieces with  hints of quintessentially English touches? Take inspiration from our new Country Elegance collection. A classic decorating story using one of our best selling archival prints re-coloured in a cranberry for a very British country house look. We recommend going for classic furniture pieces: try this Southwold upholstered chair and the Kendal fixed 2-seater, two very classic pieces of furniture ideal for building a house theme from. Add accents of dark chestnut for a smart finishing look, this Balmoral 3 drawer desk is both stylish and handy !
Shabby Chic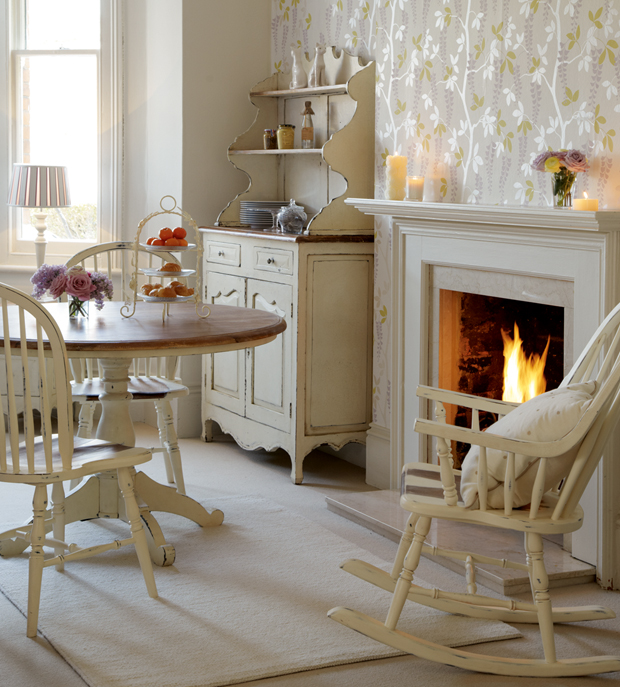 Bramley Dining Chairs | Round Table | 2 Drawer Dresser | Rocking Chair
An increasingly popular style, the shabby chic style uses elements of distressed furniture to give that vintage feel to a home. Our Bramley furniture is great for achieving this look. This collection has a distressed painted finish with solid wood tops, reminiscent of an old country house. Get the distressed vintage look without having to scour antique shops! With the finishing touches, keep the colour fresh with creams and off white and add elements of warm lighting,
Sophisticated Classic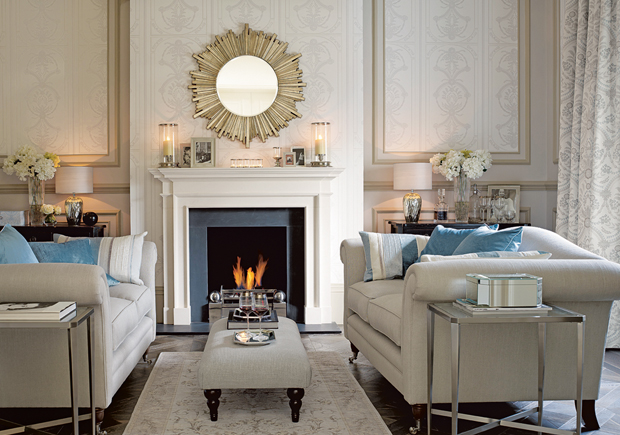 Gloucester 2 Seater | Venezia Side Tables | Lovell Mirror
For those of you who love the opulent look; grey, silver, and metallic pieces work well together and look expensive. This style is all about appearing grand; so go big with furniture. Invest in sleek and smart pieces that co-ordinate well with your room colours. Our best selling Gloucester sofas add some charm to any home and a striking mirror makes a great statement piece!
Casual Cosy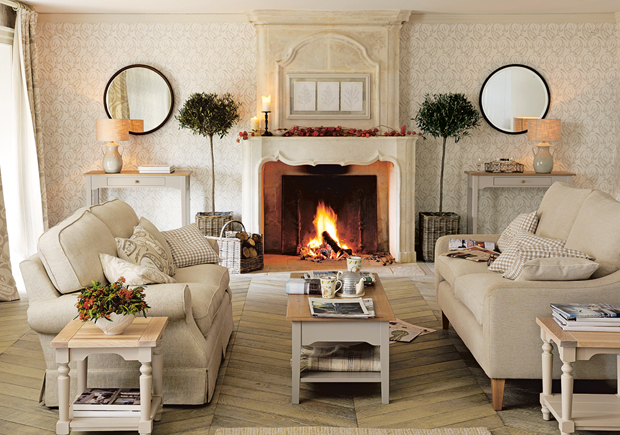 Padstow 2 Seater in Edwin Natural | Dorset Truffle Tables | Dorset Coffee Table
For a cosy atmosphere, stick to a warm palette of neutrals throughout the home. These coffee tables are a mix between vintage and modern and are a great compliment to a cosy fireplace and wooden interior! These Padstow slouchy sofas are the ultimate in relaxation which is a must have for a comfy home style. For the finishing touches try warm lighting through the use of candles and table lamps.
Super Smart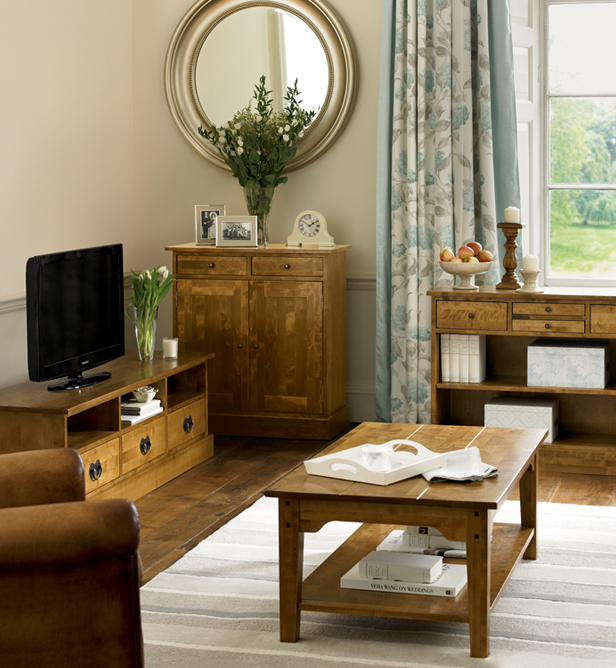 Range of Garrat Furniture in Honey
Make your home look super smart with our range of Garrat furniture in dark chestnut and honey. This wooden furniture  makes your home look sophisticated and matches almost any colour combination. It has been beautifully crafted from solid birch, and with a whole range on offer, you're guaranteed to find at least one piece to help smarten up your home!
There you have it! Furniture to suit your home, whatever the style. We'd love to know what style of home you prefer, do you like a cosy, comfy house or prefer something a little more eccentric? What type of furniture do you like best? Let us know in the comments. If none of these styles work for you, why not check out our design service!