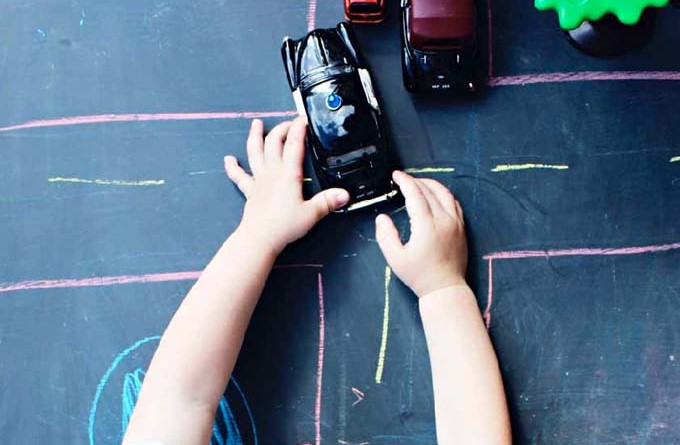 Part 1: We enlist four busy mums to share with us their inspiring ideas using our chalkboard paint…
It's official – school's out for summer! Keeping little ones entertained during the holidays however can be tricky business, so with this in mind we wanted to create a fun and exciting activity that will provide endless hours of imaginative play-time, without being too stressful for us adults. Introducing our chalky challenge, we set four busy mums the task to get creative with our new chalkboard paint, to get the little ones on board and show how they would use it!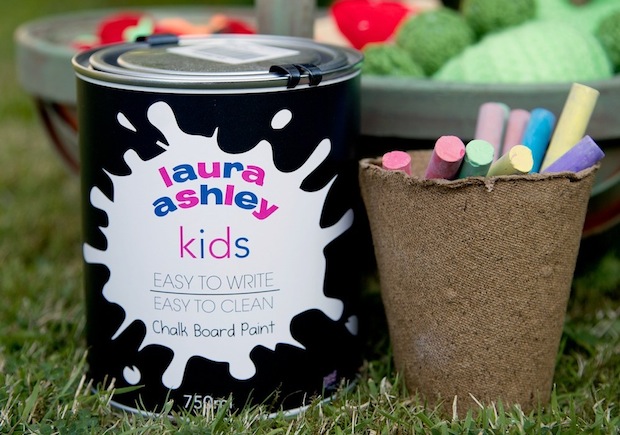 Coming up with a number of inspiring ideas, from transforming everyday objects to making over a kids corner in their home, we were so impressed with their creative thinking we simply couldn't wait to show you their adventurous play-time ideas…
Doodle Door 
Freelance writer Kathryn lives in her hometown of Harrogate, in Yorkshire with her husband and three children, where she pens her daily lifestyle blog Kat got the cream. Looking for a new way to update her son Charlie's room, Kathryn reveals unique idea for the chalky challenge…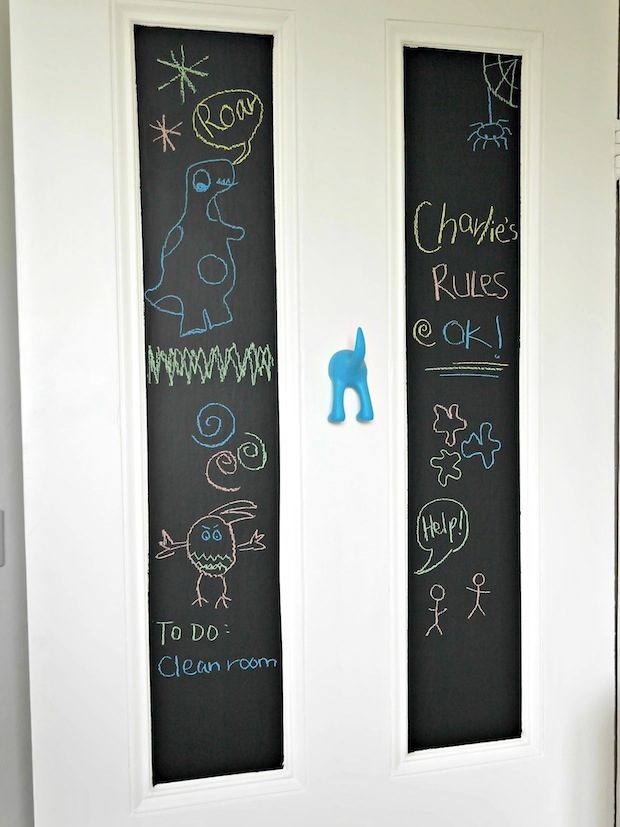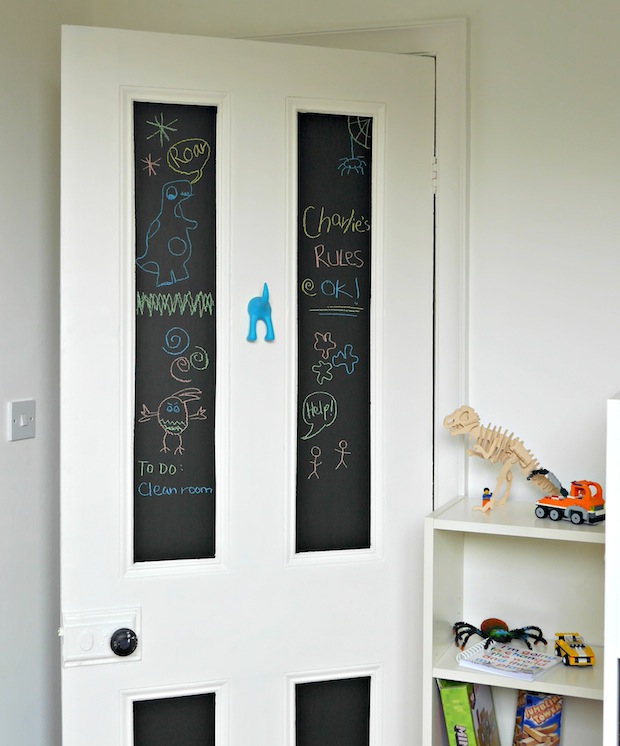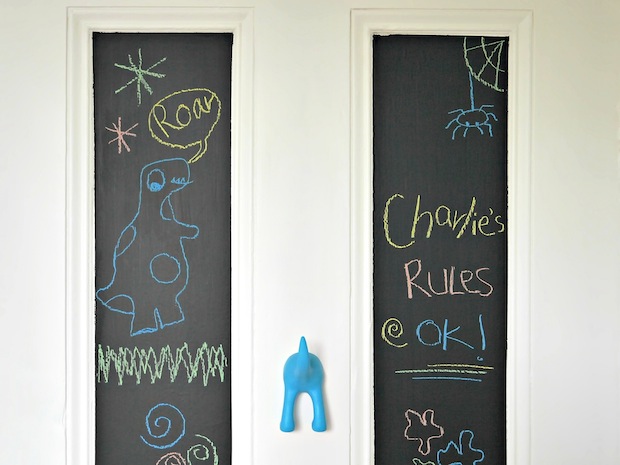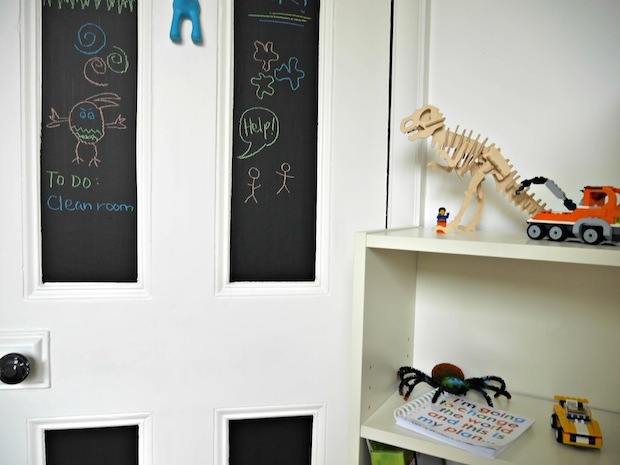 Kathryn tells us…
'We're currently in the process of making over my 8 year old son's room and I've been looking for a few ways to personalise it for him (as well as make it fun). Charlie loves drawing and doodling so I thought we'd create a chalkboard area on the back of his bedroom door, which he can regularly update himself. It's really quick and easy to do, plus it blends in quite nicely with the rest of his room, which features monochrome as well as bright orange and blue. He loved the finished result!'
Tabletop Scribble 
Mother of two Kelle is a stylist and full-time blogger on her online corner Dinky and Dandy. Dedicated to sharing all things cool for little ones, both her children Hattie and Fraser got stuck into decorating her chalky table top…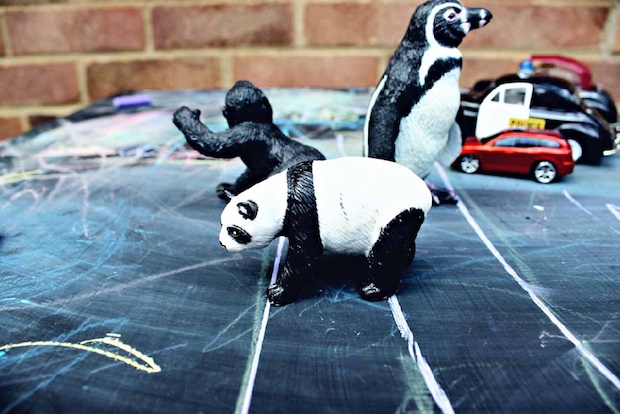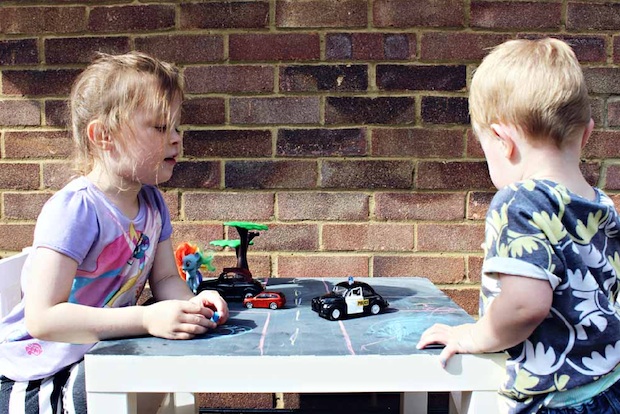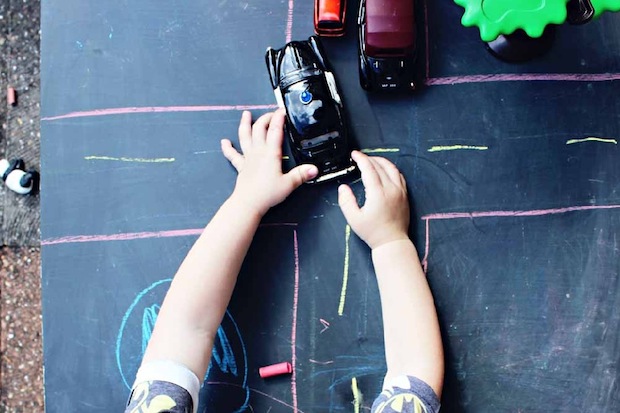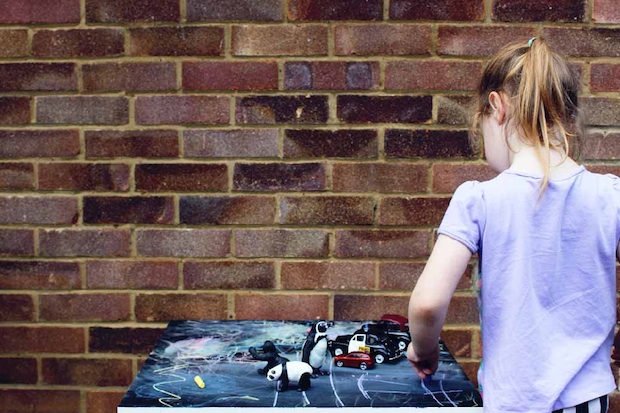 Kelle tells us… 
'I've wanted to paint a chalkboard wall for the kids for ages now but because our house is now up for sale I decided to use our paint to turn an old table into a fun chalkboard instead. The kids love their new table and so far we've turned it into a train track, a farm, a zoo and a busy town so it's perfect for imaginative play. I love how it's so much easier to put away and clean than the mess painting creates and when the sun shines we can take it out in the garden. The chalkboard paint went on really easy, it took two coats to cover the table and I love the finished result. It didn't use much of the tin either so when we buy a new house I'll be using it to paint that chalkboard wall!'
Now how is that for a dose of daily interior inspiration? Transforming a kid's corner with a lick of paint with endless fun involved? We're in! Stay tuned for the next installment of our chalky challenge tomorrow on the blog…
Browse the Laura Ashley kid's furniture and accessories here.