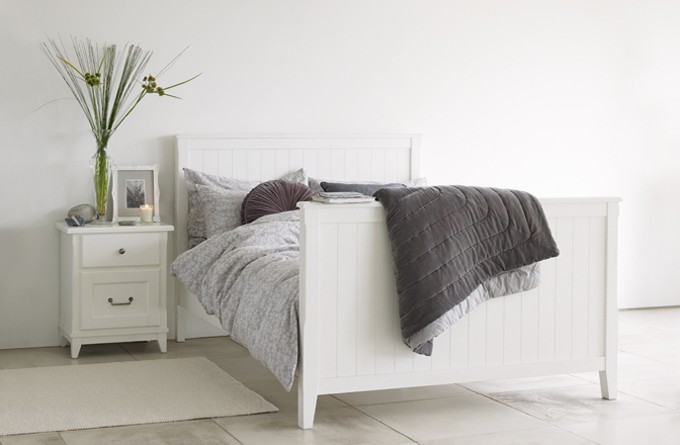 Get a good night's sleep this September with our top tips and tricks…
With September well underway and summer behind us, the stress of returning to work after the school holidays begins, and getting a good night's rest becomes more difficult. Our minds are now starting to race about work and life pressures, the weather is beginning to make us feel chilly in bed, and let's not get started on the Christmas panic setting in! A good night's sleep is incredibly important for your health and wellbeing (8 hours please!), so we compiled a list of top tips to help you sleep safe and sound this 'Stresstember'…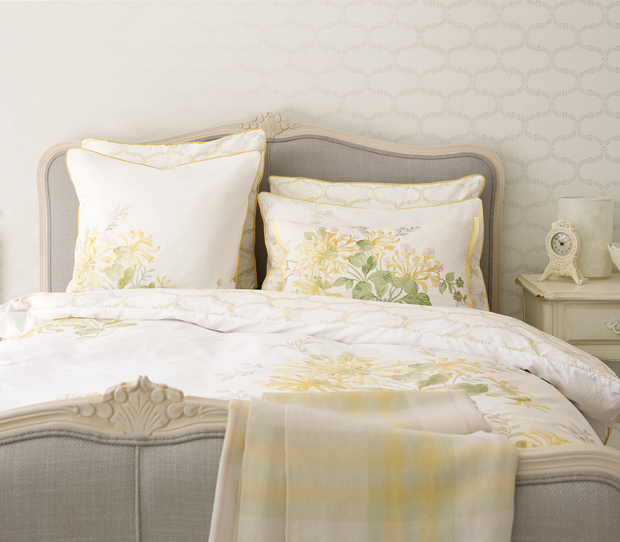 Honeysuckle Trail Camomile Yellow Bedlinen 
Eat well and exercise often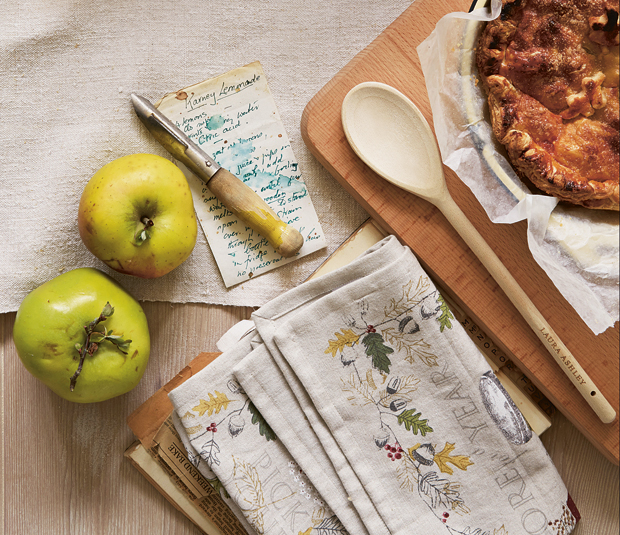 Yes, we've heard it 100 times, but a good night's sleep can be aided by eating well and exercising often. We know how difficult it can be to exercise when it's frosty outside and the fireplace looks oh-so inviting, but just think about how much better you'll feel once your finished! Not only is exercising and healthy food good for your night's rest, but it improves your general wellbeing too. So next time you make an excuse about your diet, think about the whole picture.
Be comfortable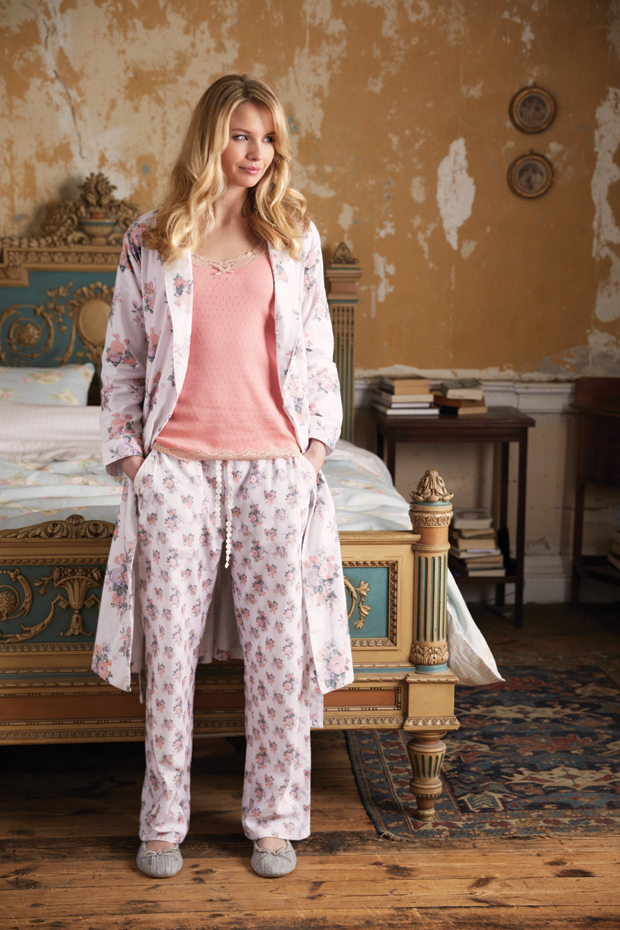 Large Vintage Cotton Robe | Lace Trim Sleep Vest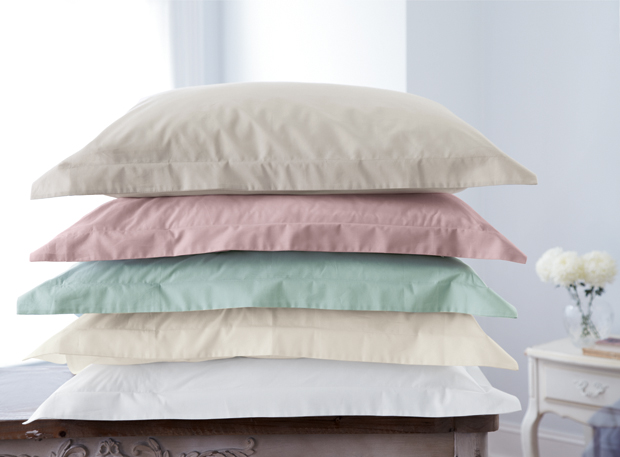 Plain Dye Pillowcases | Microfibre Pillows
A good piece of advice for catching some zzzz's is to make sure you're completely comfortable in bed. Whether it helps by investing in a quality pair of jim jams, a new pillow, or some brand new sheets, being completely at ease in bed is crutial for dropping off.
Relax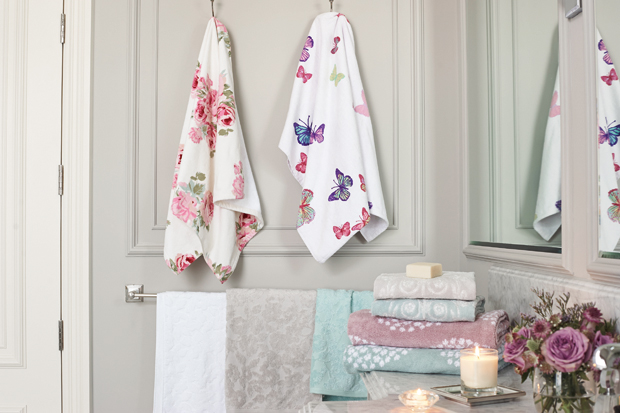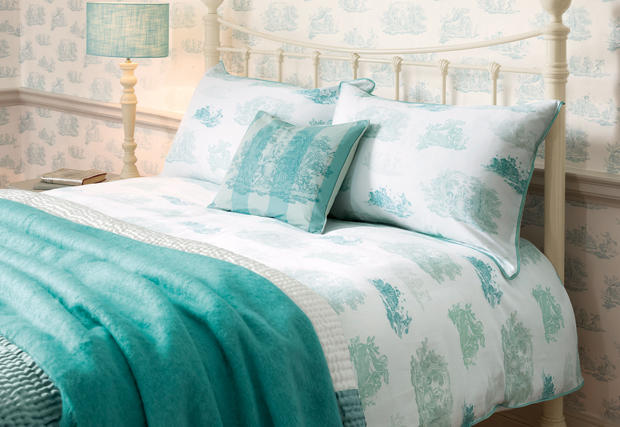 Trouble switching off? We've all been there! Try some herbal tea to help you relax, lavender tea or camomile works well and is a lovely warm drink to have before bedtime. Avoid watching TV in or before bed as the bright screen lights can impede on your body's ability to fall asleep. Have no plans for the evening? Why not run a hot bath and relax before starting a new day. Soaking in the tub is a great way to switch off and helps relax your muscles. Crawl into bed straight after, read a chapter of your book and you'll be fast asleep in no time!
Have a regular sleep pattern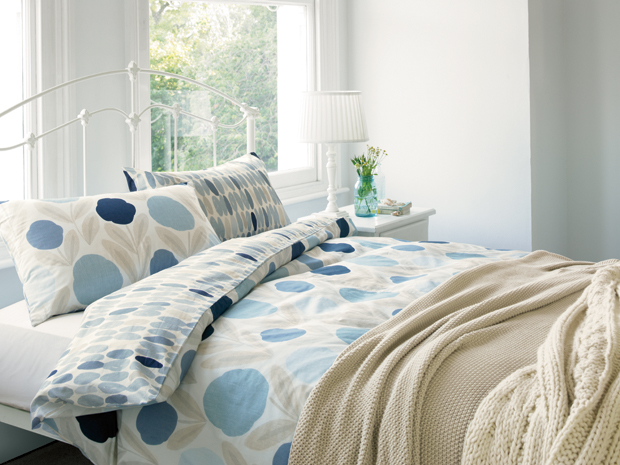 We're all guilty of having a ridiculously long lie-in come Sunday morning, but this can actually make you sleep badly when it comes to the working week. If you can, try and keep a regular sleep pattern on the weekend, don't sleep in until twelve (you'll miss the day!), and if you're not going out make sure you don't go to bed too much later than you normally would.
Make your room inviting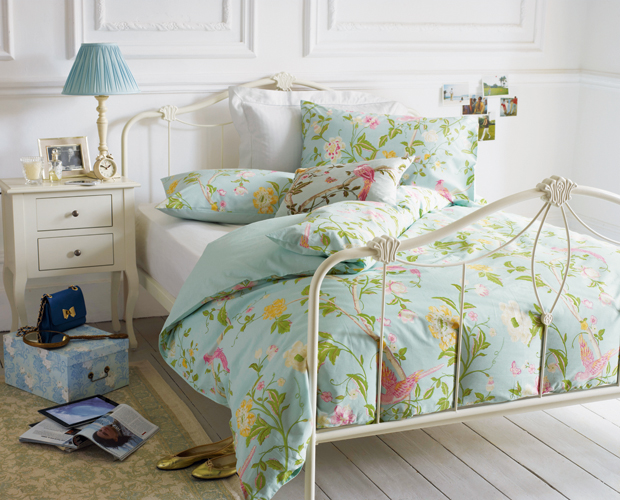 Emily Ivory Double Bed and Mattress Set | Summer Palace Bedlinen Set
Ever thought that maybe the reason you're not getting a good sleep is because you don't particularly like your bedroom? Why not give it a complete refresh this autumn! Invest in some new bedlinen to inject some colour into your room,  or go all out and get a new bed! Finishing touches can help brighten up a room too, like a quirky lamp or a fresh bunch of flowers. Get rid of all clutter with our range of storage boxes, and focus on making your bedroom a tranquil space to relax and sleep in!
There you have it, our top tips for having a good night's rest! Now's a great time to get your room comfy and inviting with up to 50% off beds and mattresses. We're feeling sleepy already! Now, where's our pillow? Zzzzz…