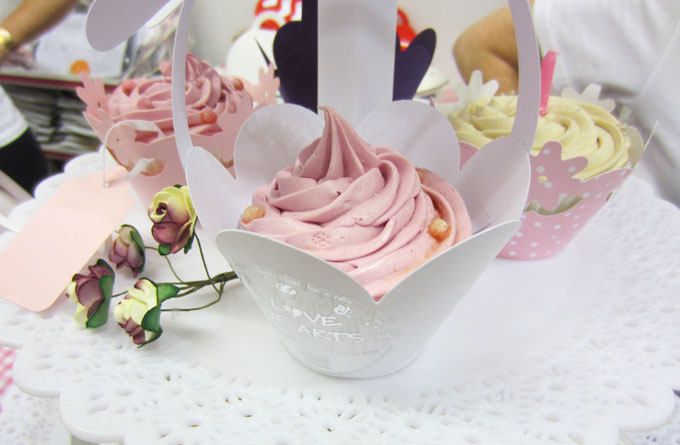 Baking enthusiasts brace yourself for some sugary eye candy...
Late getting round to booking our Cake and Bake Show tickets, our hearts sank last week when we realised it was a complete sell out but thanks to a last minute Emerald Street email alert we were quick on the uptake of snapping up a last minute Saturday evening ticket release. Being self confessed Great British Bake Off fans (hot Wednesday morning chat at Laura Ashley HQ), the faces of the Bake show Mary Berry and Paul Hollywood had us won over. Not to mention Eric Lanlard (owner of Cake Boy) and Juliet Sear (of Fancy Nancy Cakes)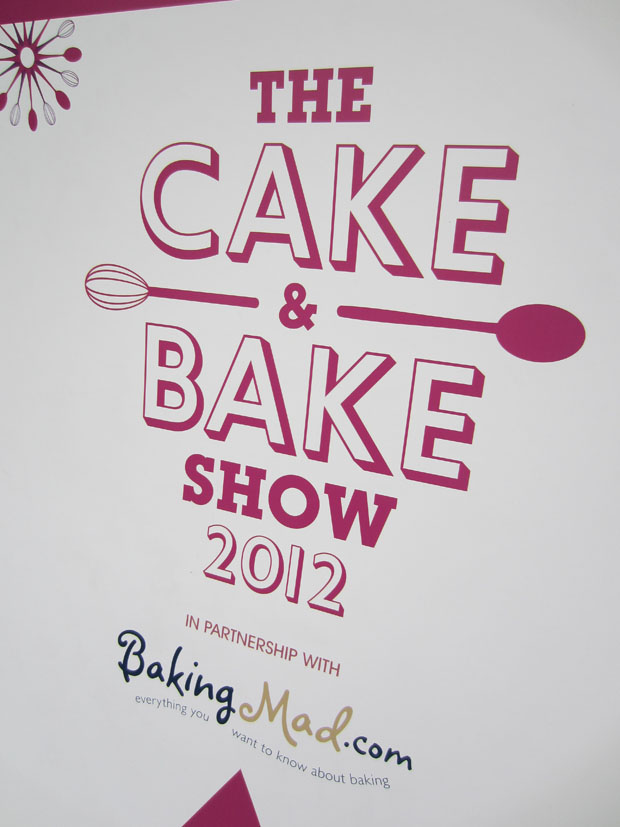 One sugary feast for the eyes (and stomachs) The Cake and Bake show offers everything from intensive baking classes to decorating stalls and cake painting demos. For those more interested in the tasting the delicacies than creating them there's plenty of yummies to choose from (although a surprising lack of free sampling- our only little gripe). The star baking attraction had to be leading cake designer Peggy Porschen's pop-up parlour offering on-site demos and book signings from the lady herself.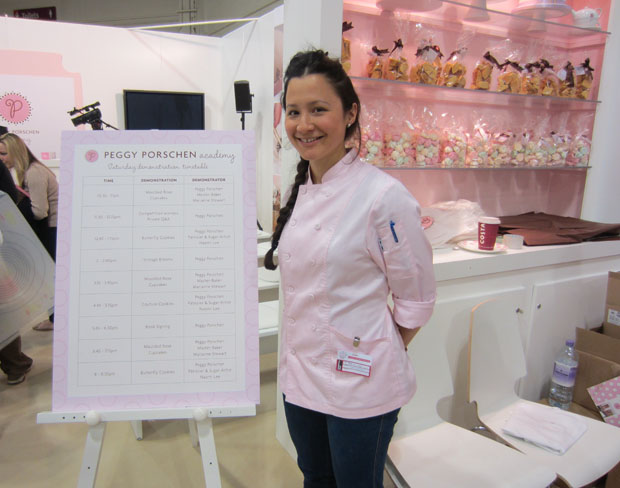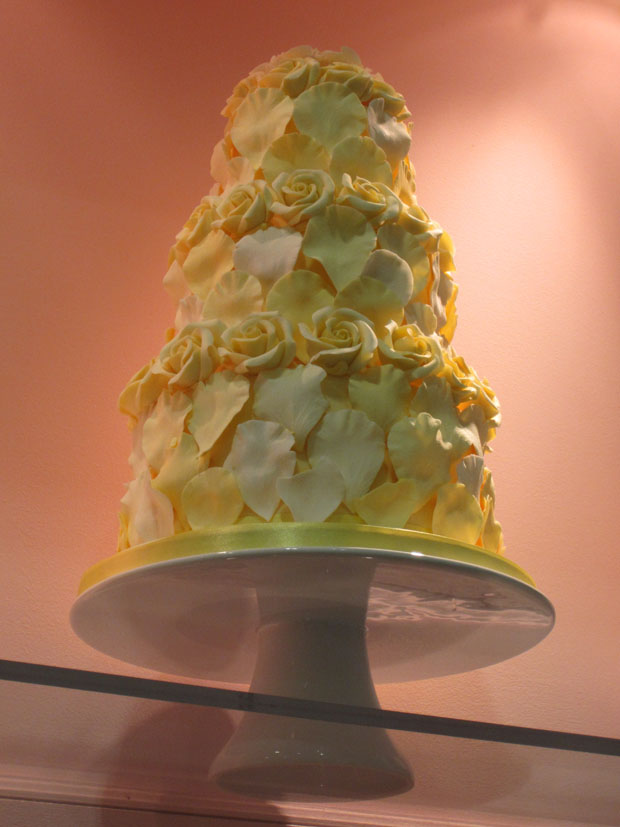 Great British Bake off fans weren't disappointed with on-site tutorials by the main man himself Paul Hollywood, who we spotted sharing his pastry skills on a giant screen in front of a very sizeable audience. Sadly we didn't get to meet Mary (our domestic hero) but spotted Tom Herbert from the Fabulous Baker Brothers on the way out.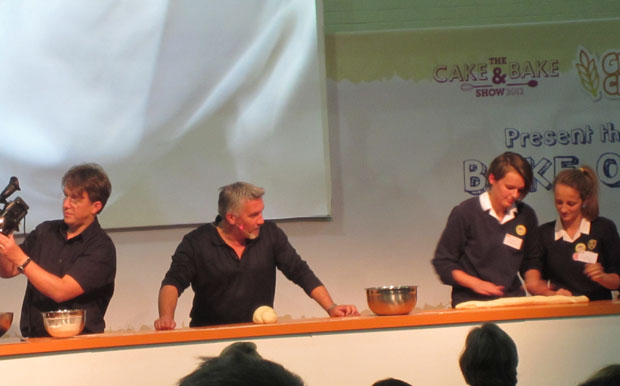 For those looking to invest in their baking tools and decorative goods; the range of moulds, cake glitter, cases and bake wear was in abundance. We especially love these delicate paper cup cake cases by Cakey Bakey…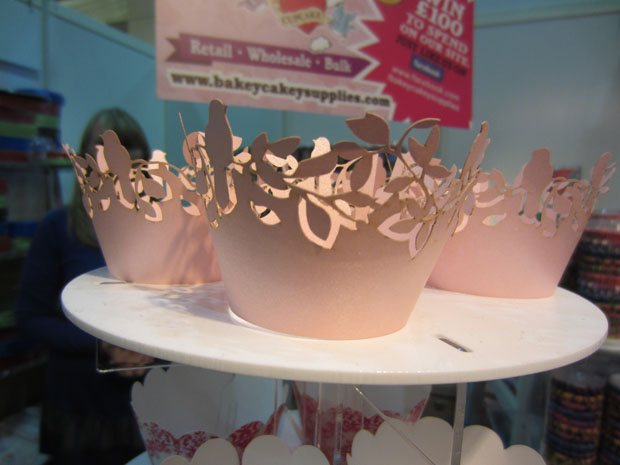 Brides-to-be were spoilt for inspiration with 'The Wedding Cake Showroom' where we saw some of the most finely crafted designs from the likes of Rachel Hill and Jill Fisher. Peggy Porschen's were also wedding appropriate stunners (non surprising that Stella McCartney asked Peggy to design her wedding cake). Here were some of our favourites along the way…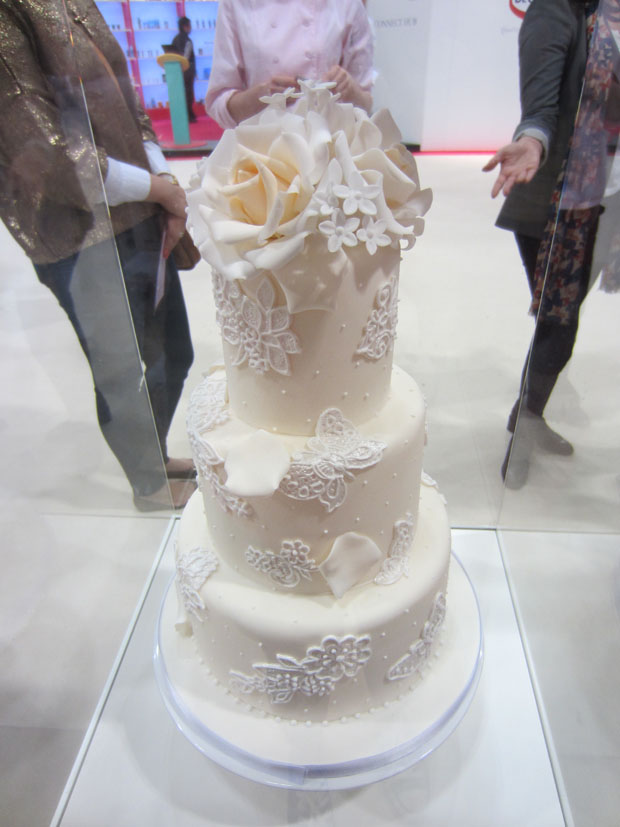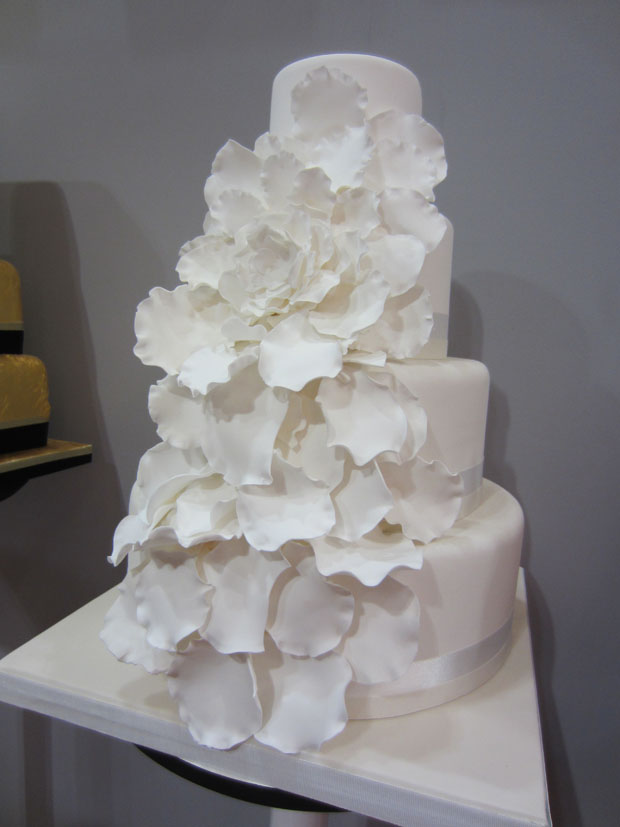 As for the 'classrooms' on offer; the possibilities were endless; gluten free baking and sourdough master-classes to character modeling, perfect piping and 'starting a cake business from home' were all on the agenda. In equal measure the cutting edge cake and bake stalls showcased everything from marshmallow cakes (the Marshmallowists) and rainbow tiered cakes to hand-painted beauties and edible crafted 'scenery' (note the giant helter skelter and edible 'fish and chips' below!)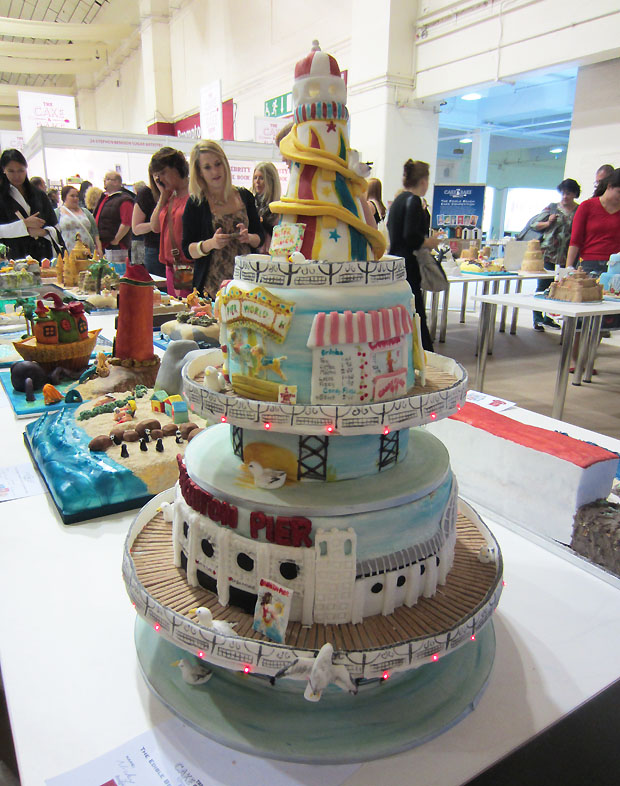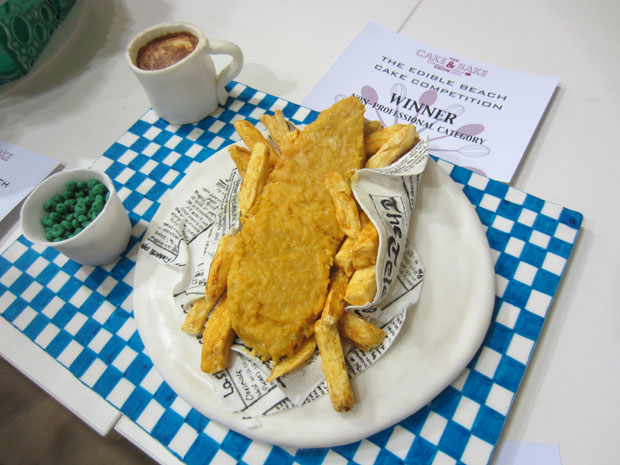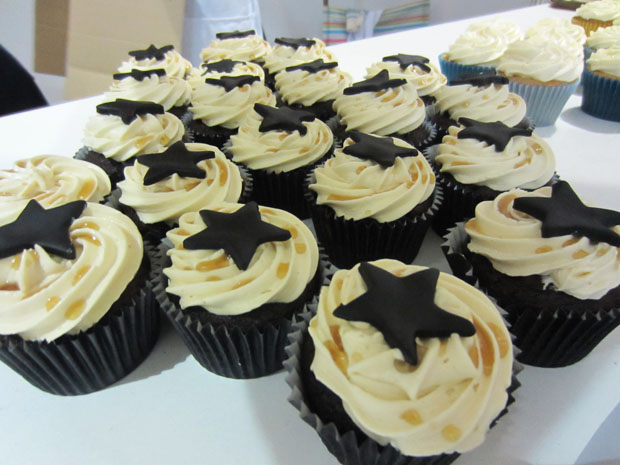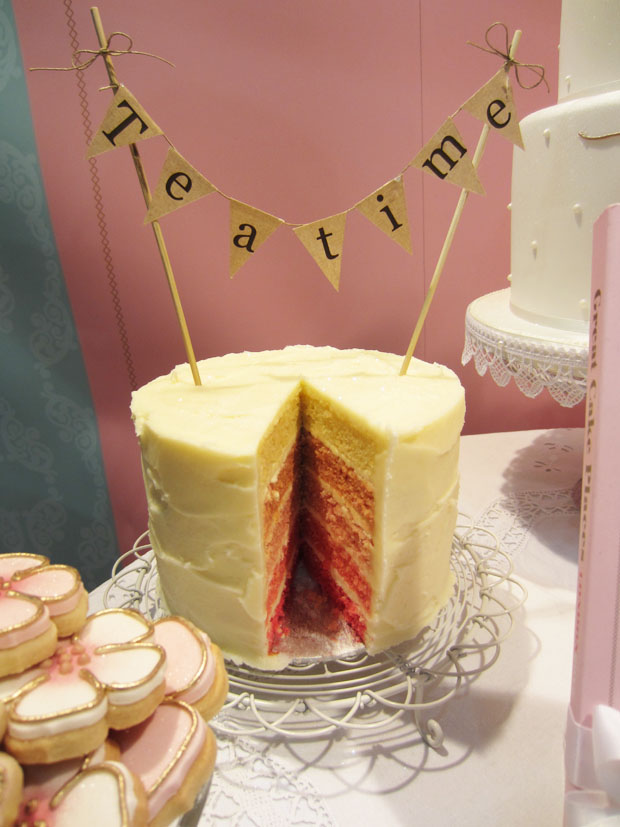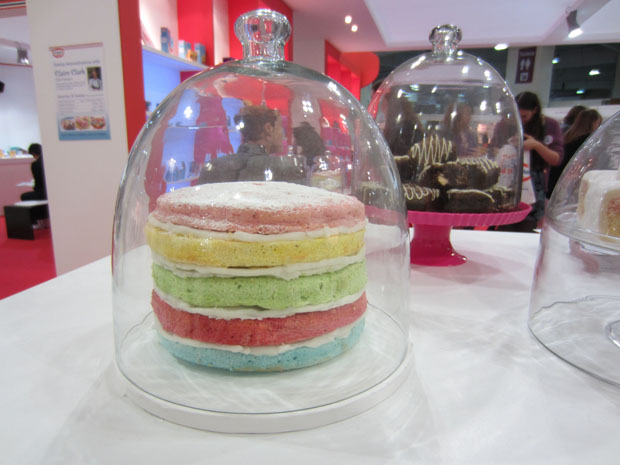 Looking for some cute ways to display your own baking prowess? Take a look at our pretty range of patterned cake stands….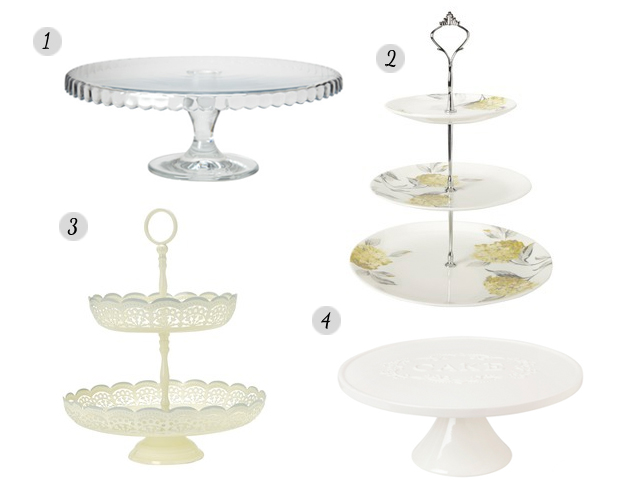 1. Scallop Edge Glass Cake Stand
2. Hydrangea 3 Tier Cake Stand 
3. Cream Lace Edged 2 Tier Enamel Cake Stand