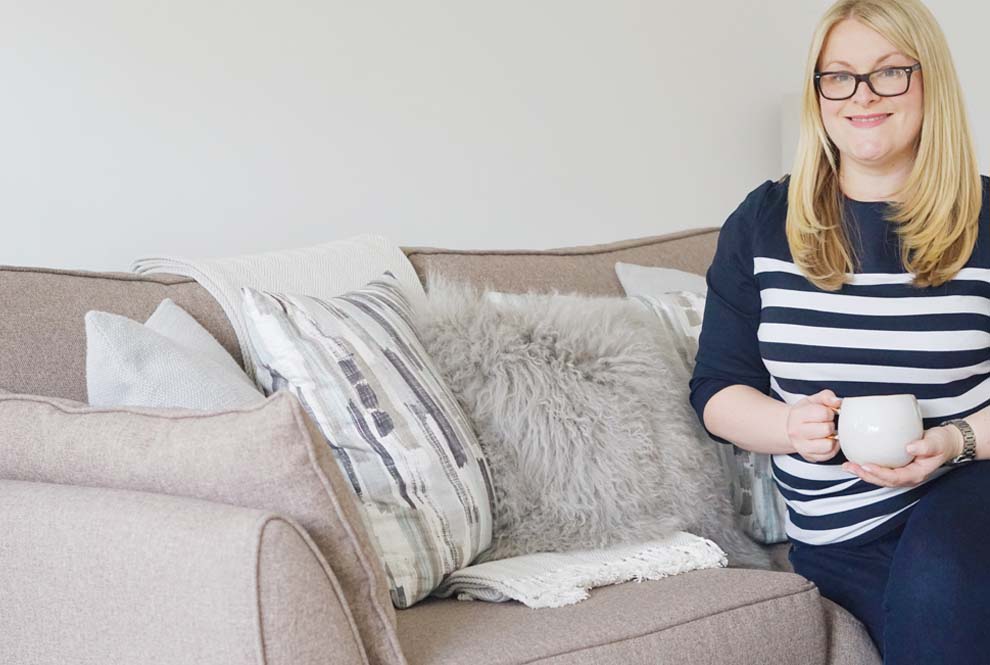 Come with us as we take a look at how Sophie is treating her home to an all grey makeover this season read more
Grey, grey and more grey. You really can't go wrong with this immensely popular colour. This is why we have the lovely Sophie from Meet The Taylors here to show us how she is treating her home to an 'all grey' makeover.
When we bought our living room sofas, we had a living room with mocha curtains and a cream carpet. The colours all worked together but felt quite dark.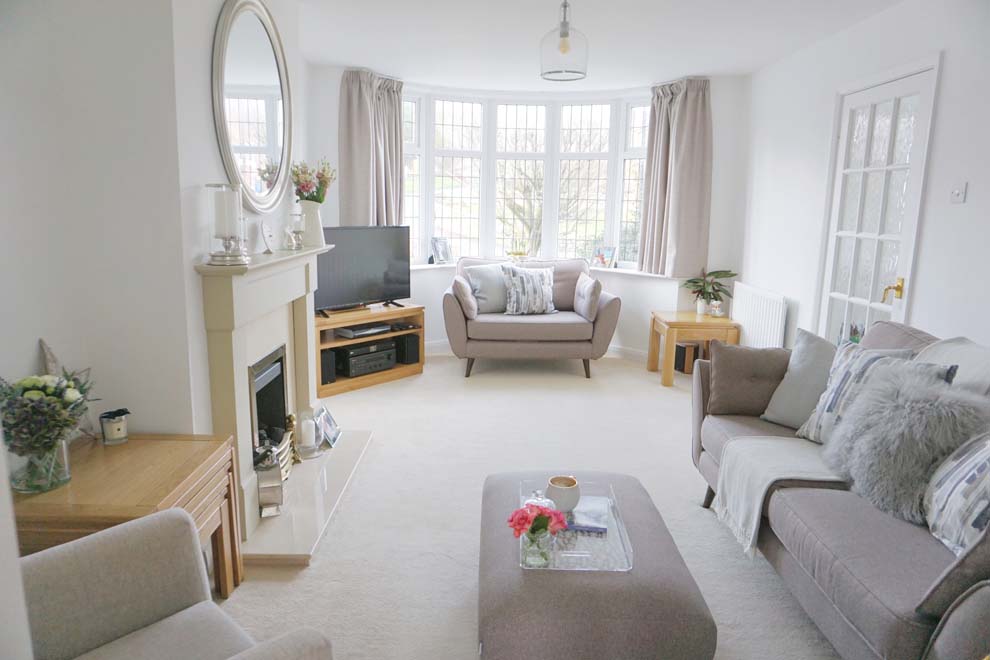 Fast forward a few months into our new house and we now have a bright and airy living room painted white and calling out for bright, fresh colours. The sofas were too new to replace but I desperately craved cooler grey tones instead of browns.
I started looking at options to transform our browns and creams into greys and steels! I gave the cushions an overhaul which helped but we found some wonderful items from Laura Ashley to really complete our 'all grey' makeover.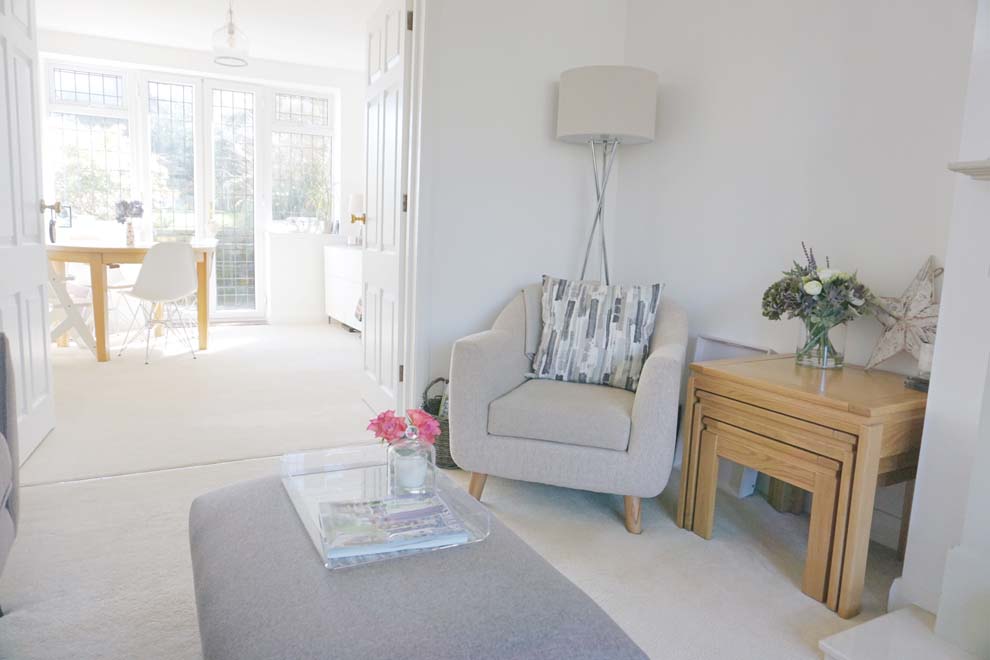 We ordered some bespoke drum lamp shades in a beautiful soft grey fabric called Austin Dove Grey. I couldn't believe the difference; excuse the pun but they completely lightened the corners of the room!
I love fresh flowers but I'm always hunting for realistic artificial flowers that can stand the rest of time. The Hydrangea and Sea Holly Artificial Flowers are stunning. I'm a huge hydrangeas fan!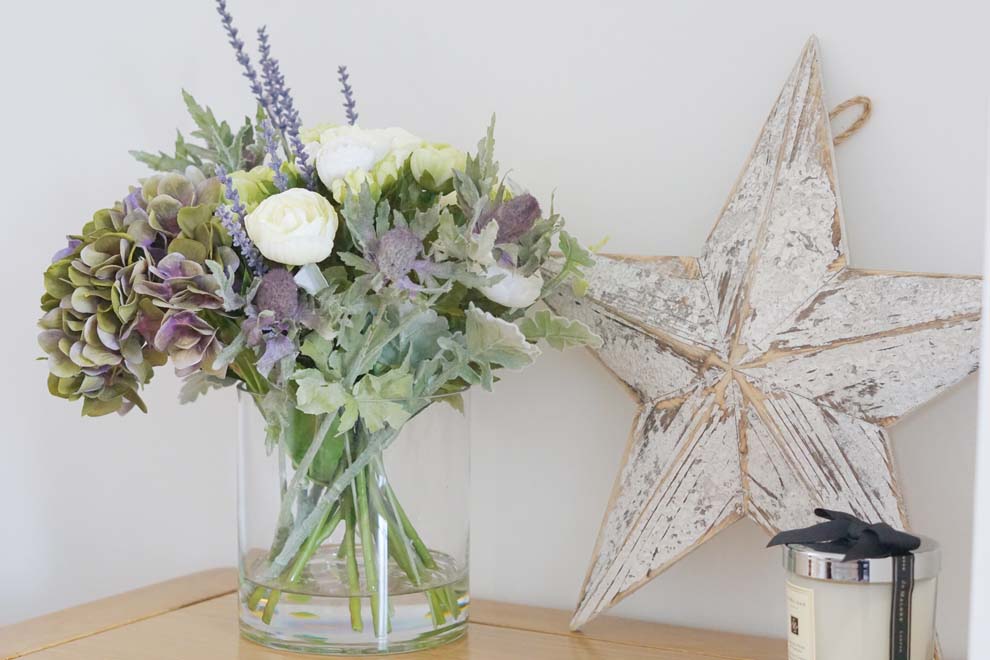 Our new house is detached, which although fantastic when you have a toddler with a passion for singing loudly, it can be on the chilly side! We are hoping to replace the fire with a stove in the long run but in the meantime, it's all about the cosy throws. The Herringbone Striped Steel Throw not only looks gorgeous but is really soft and cosy for snuggling up in.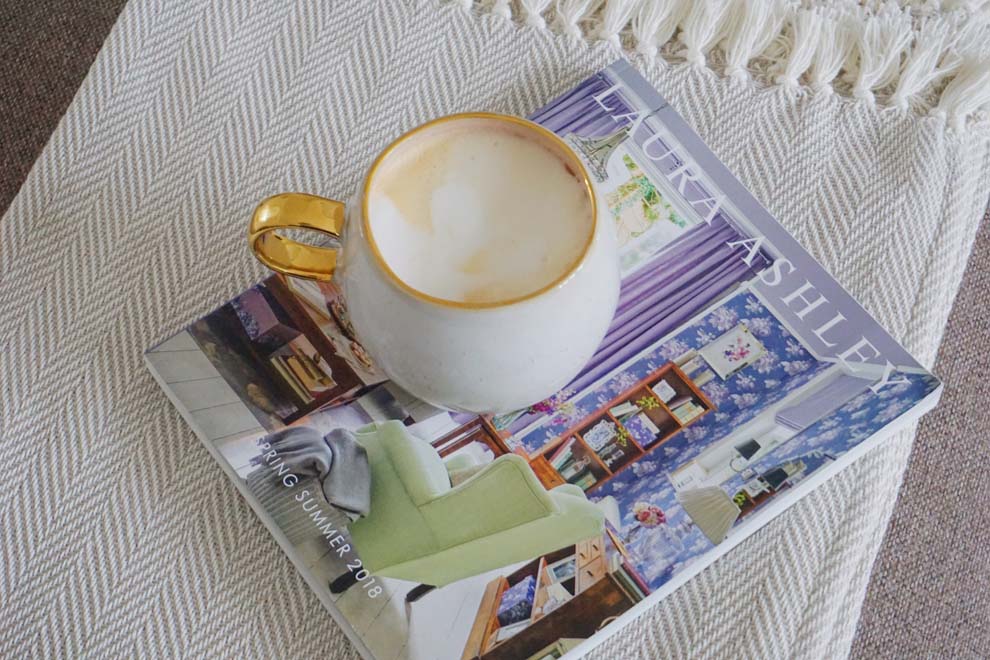 I'm a huge candle fan (if you follow me on Instagram you will notice most photos feature a candle!) so these Hurricane lamps were a perfect addition to the mantelpiece. They really frame the fireplace and look so beautiful when we light the church pillar candles in the evenings. Large Hurricane Small Hurricane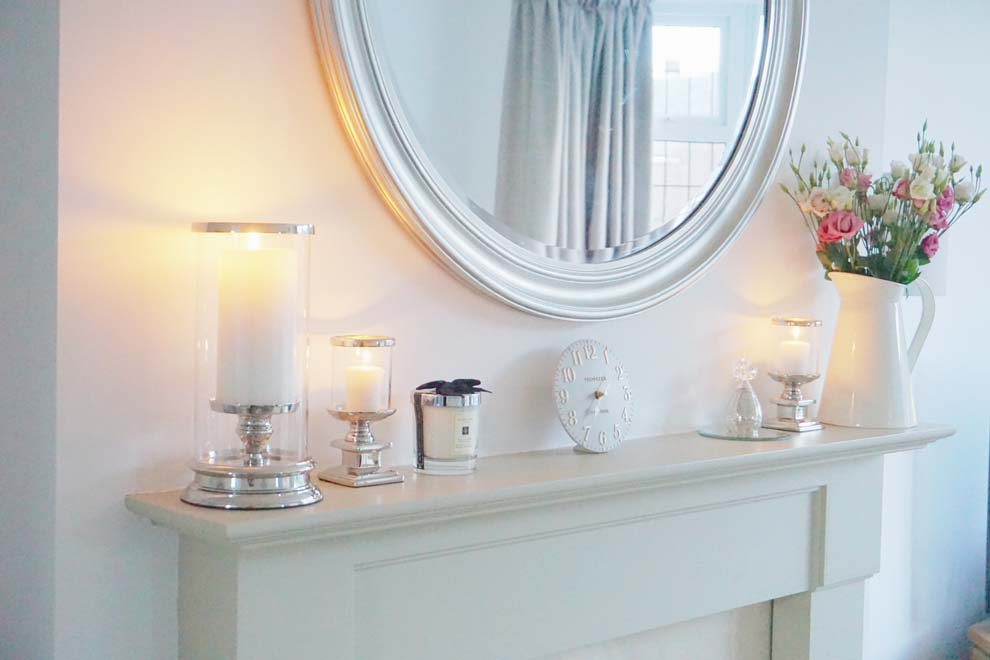 I feel our spring overhaul has done wonders for the living room (and my wardrobe!) Our 'all grey' makeover is complete with a cool and calm but also cosy living space.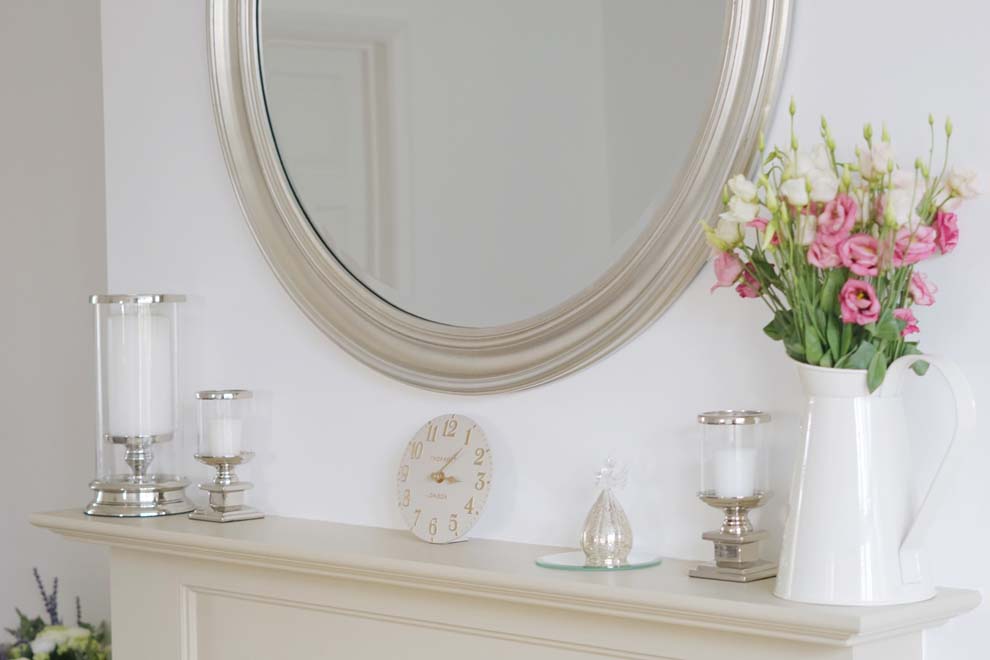 Are you a lover of all things grey? Let us know how you have incorporated it into your home below or @LauraAshleyUK.