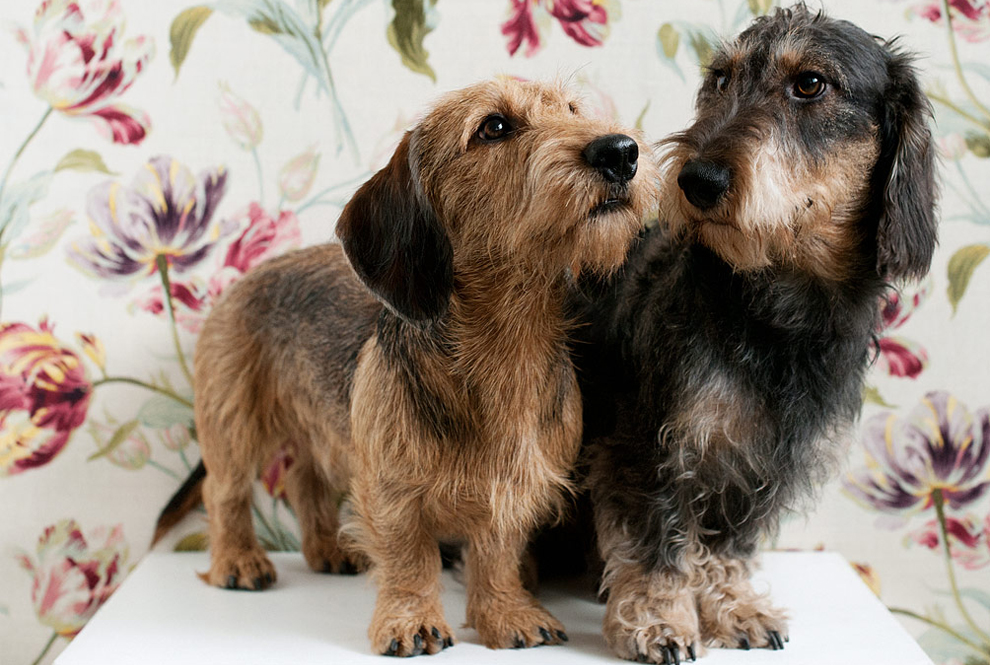 Prepare yourself for some cute and fluffy portraits from the amazing Sophisticated Paws project... read more
Brace yourselves for some serious cuteness as we have the gorgeous Alessandra here to give us an insight into her project, Sophisticated Paws.
Taking pictures of dogs has always been appealing. But I wanted to do it somewhat differently. I wanted the images to be staged. Like old-school family portraits, taken in a faux, artificial interior, on a set to create the idea of a photograph taken in a home. And I also liked the idea of having the dogs sit on a podium because that's just so not a dog thing!
Delphi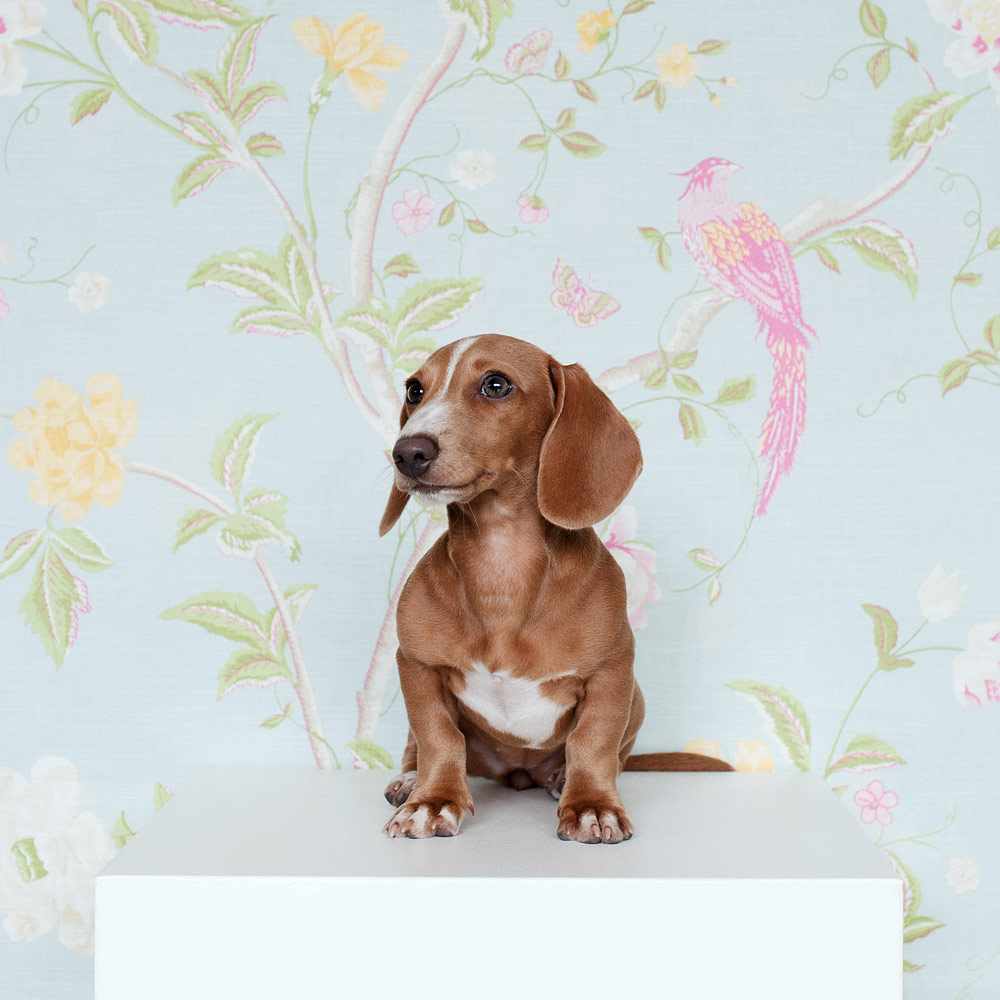 Among many others, I had some wonderful curtain fabric by Laura Ashley with a classic English rose floral pattern in blue at the studio. I had always wanted to use it as a backdrop for something special. I stapled it to a large board made of plywood in order to eventually simulate a fabric covered wall.
Mack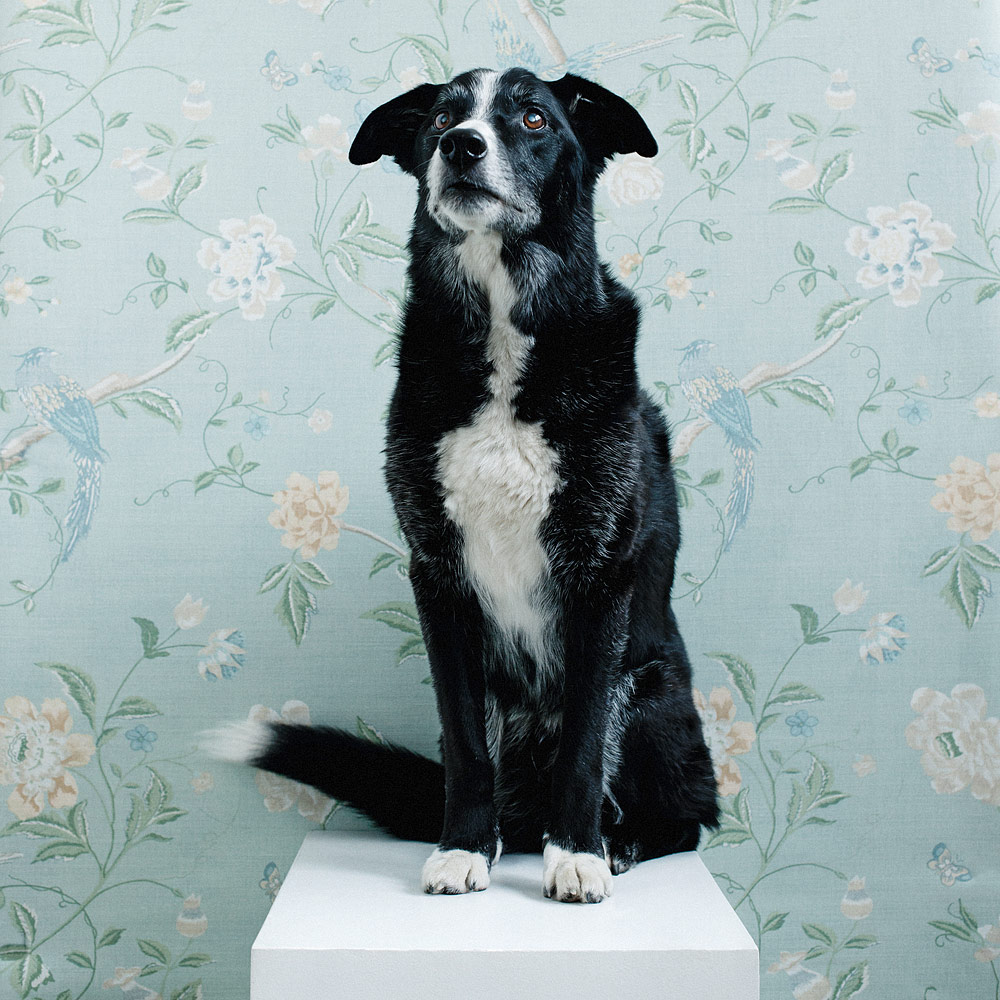 One day I was out walking the dogs with a girlfriend of mine. On our way back we crossed an incredibly cute and lovingly clumsy miniature English bull terrier pup.
Kayla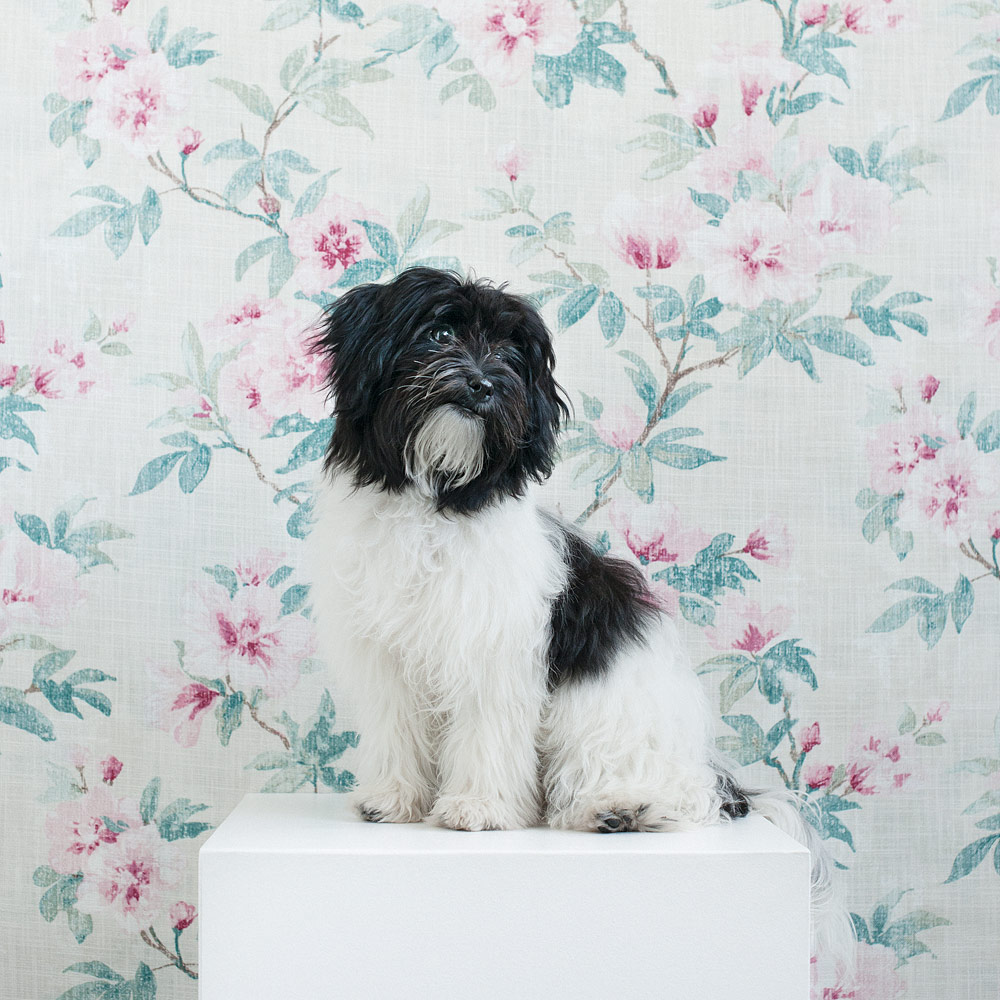 My friend was excited about my idea. As a matter of fact, most of my friends were and they have always encouraged me. The shared thought of theirs was "If there is one dog crazy person, it's you, Why don't you start a project with dogs? You'd be perfect for that…"
Gustl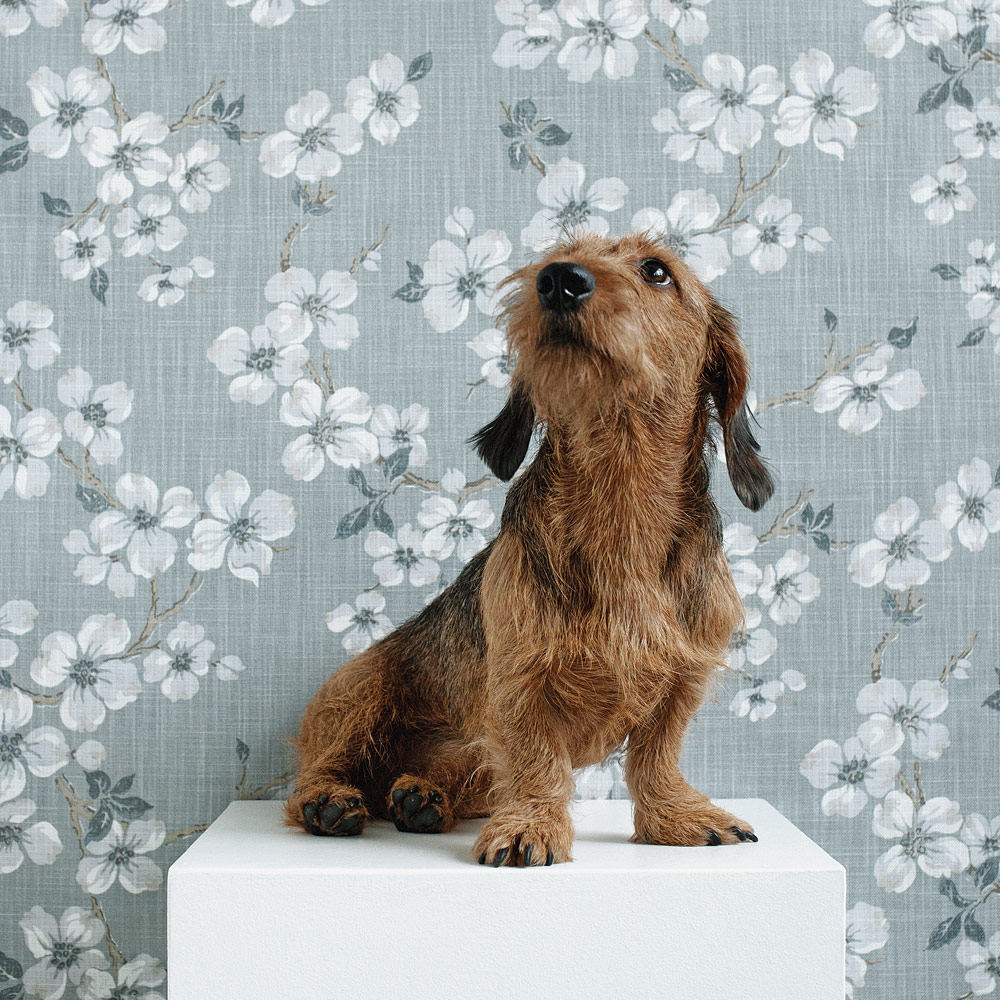 My friend and I kept walking for a while, after passing the English bull terrier we finally looked at each other. Evidently with the same thought on our minds. Shouting "hang on a minute" I ran back where we had come from. I called the woman who obviously belonged with the bull terrier until she finally heard me and stopped. I had never really considered what it'd be like to stalk unknown people on the street and ask them for their dogs without sounding like a complete nutcase. I explained what I had in mind as well as I could, trying to make as much sense as possible under these circumstances.
Fritzchen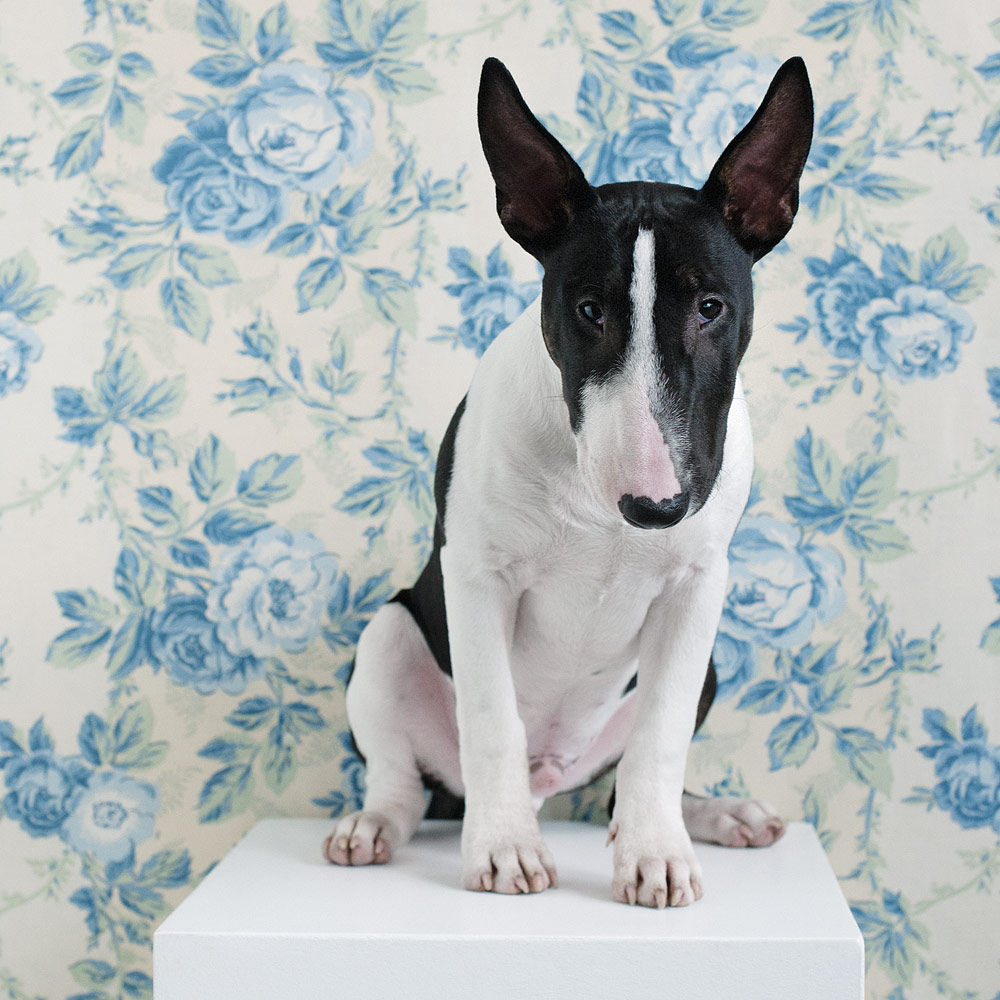 Luckily, the young woman was very open and instantly on board; I had found my first model: Fritzchen, miniature bull terrier, 7 months old. So a couple of days later Fritzchen and his dog mum came by to have his picture taken in front of a blue floral pattern fabric by Laura Ashley. English roses for an English bull terrier!
Lupo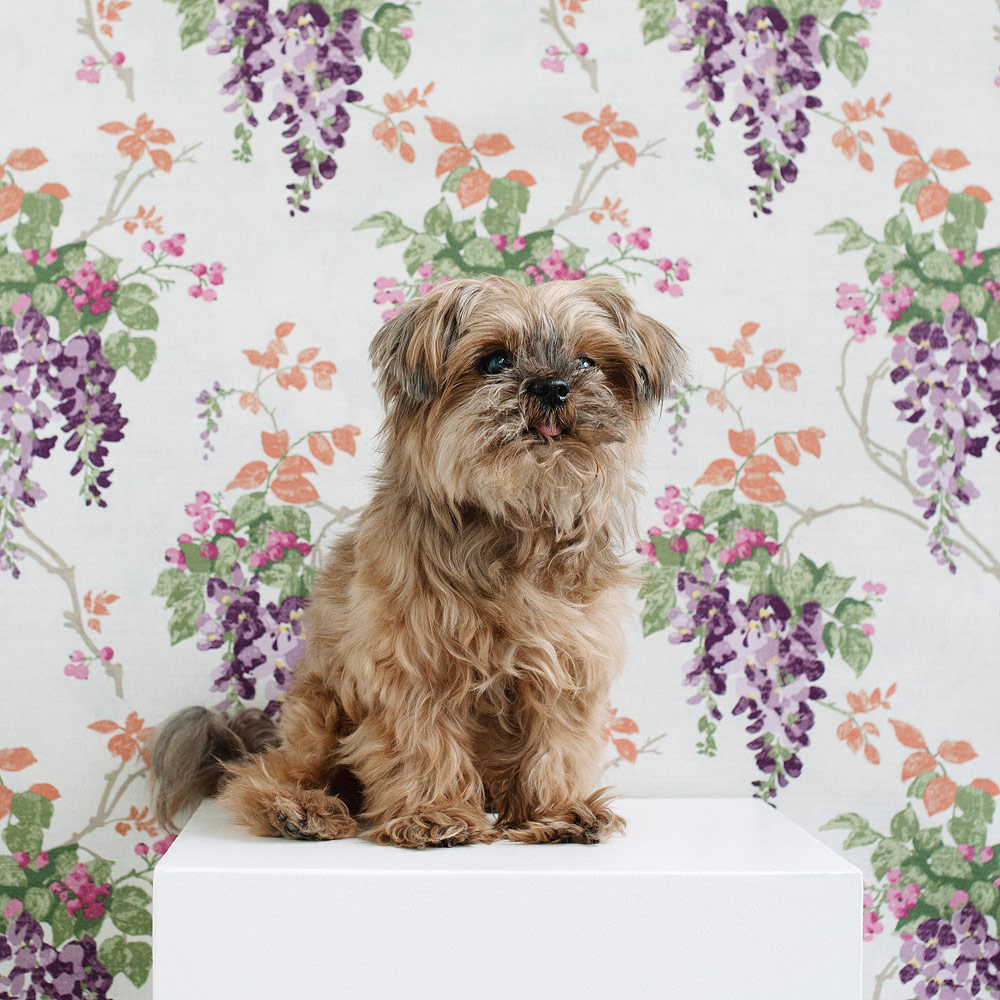 From then on I'd chat up every cute dog's owner without hesitation. With that, I would buy every floral curtain fabric by Laura Ashley I can find. For this is the (my) rule: floral patterns only and a one-time use. Every dog gets his/her fabric, each design gets used only once!
Lloyd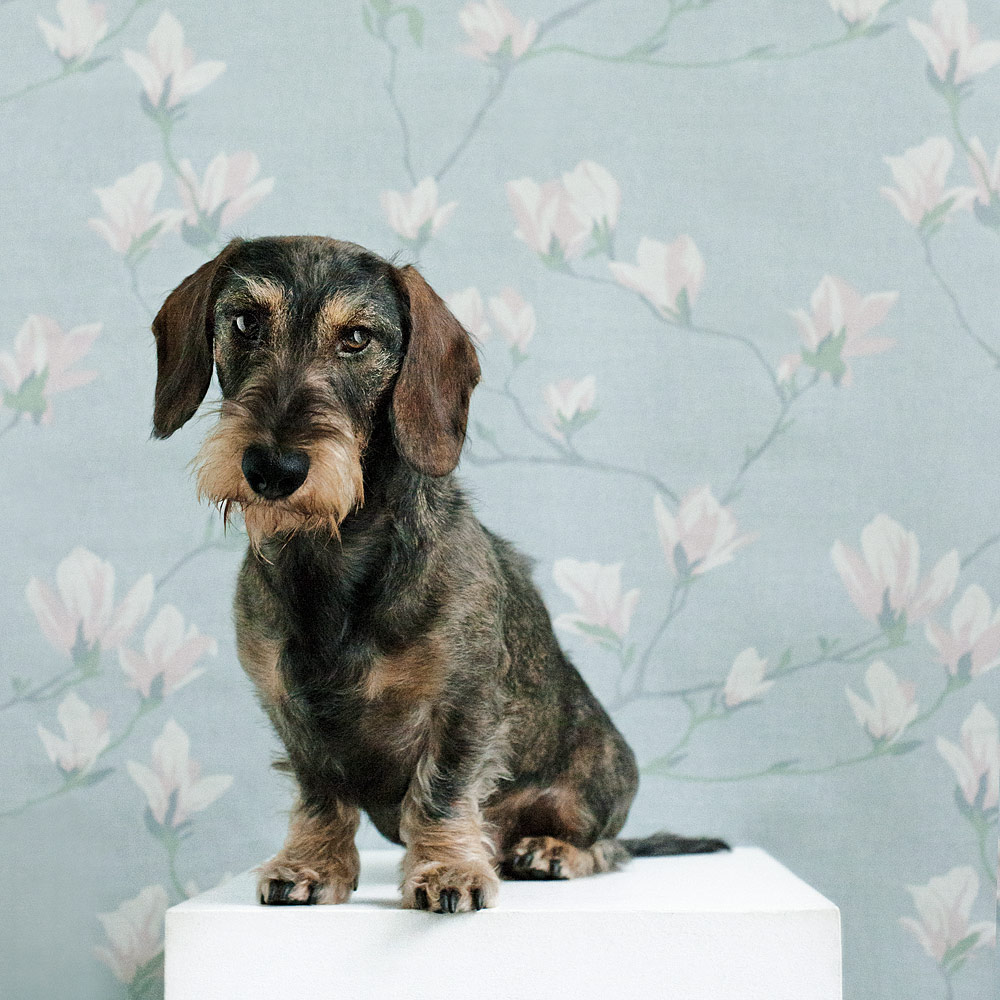 At some point, I began posting the images on my Instagram account and after a while, I started tagging @lauraashleyuk… The rest is history! I called the project sophisticated paws; to me, that has a traditional ring. A bit old-fashioned but also playful and seeming it is all about involving dogs the paws was an obvious addition.
Solana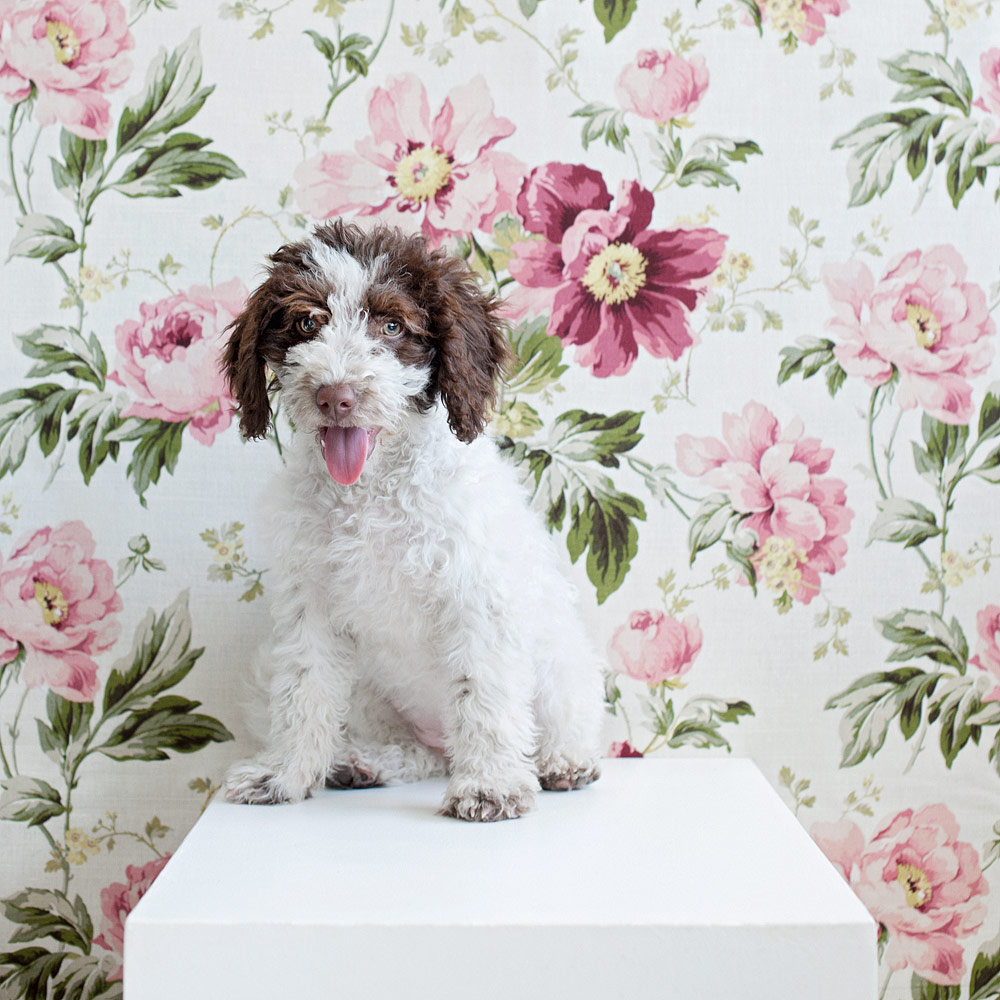 Ever thought about creating your own Sophisticated Paws set up? Lets us know below or @LauraAshleyUK