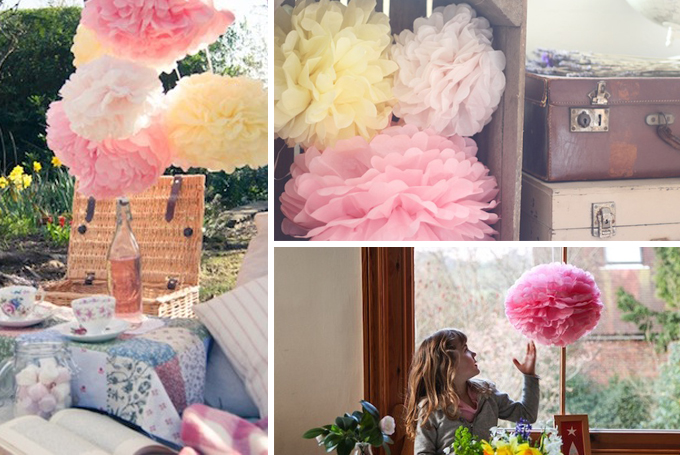 Bring a snippet of spring indoors with our Paper Pom Poms... read more
Now that the long winter has finally passed, it's time to freshen up your interior and spring-over your home. Calling in a helping hand from three of our top interior bloggers, we set them the challenge of transforming a corner in their home into a vibrant setting for spring with our suitably sweet Pom Pom decorations…
Laura at We Made This Home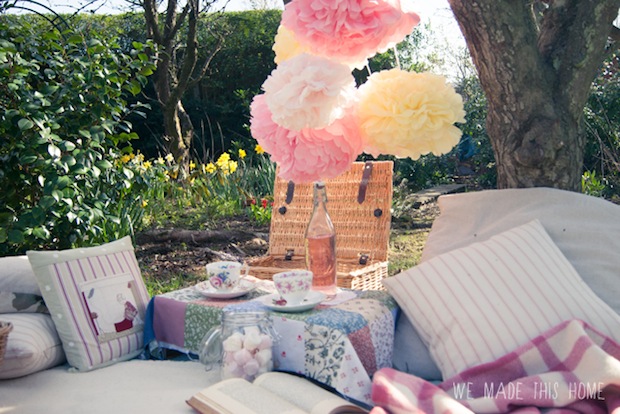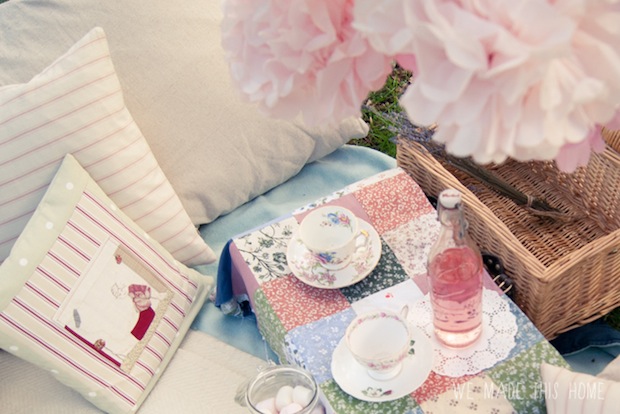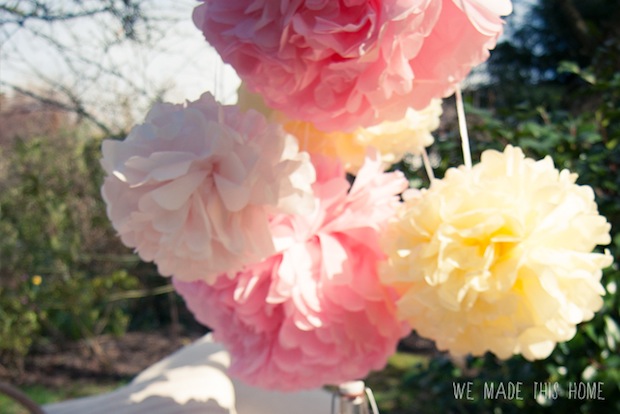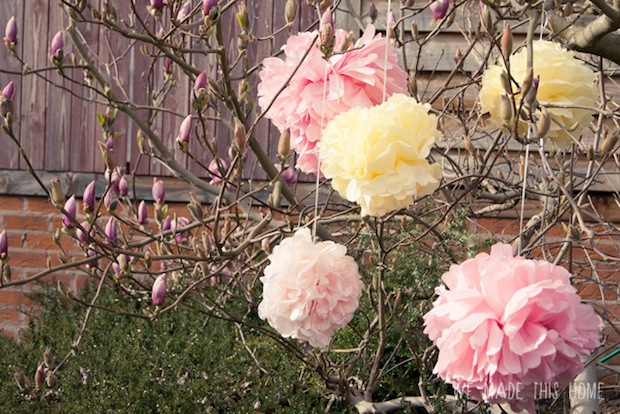 Having a picnic is one of my favourite things to do at the moment especially in the garden when the sun is shining. My Laura Ashley paper pom poms added a ruffled charm to my vintage inspired picnic. I layered lots of blankets and cushions to create a cozy little spot in the garden and hung the paper pom poms from a branch above. I also used an upturned apple crate for a little makeshift table, with a handmade patchwork tablecloth made from vintage Laura Ashley fabric. I completed the look with some floral teacups and a pot of tea!
Charlotte at The Tea Drinking English Rose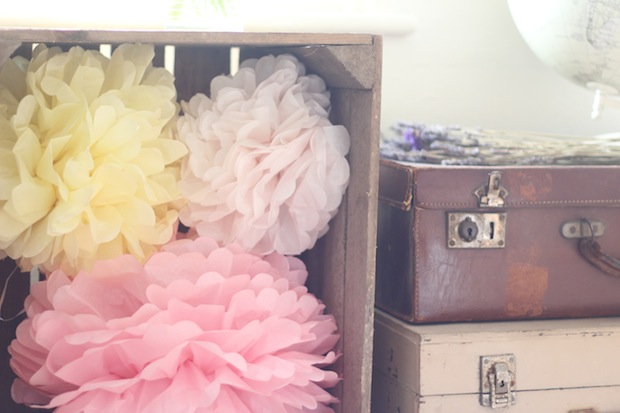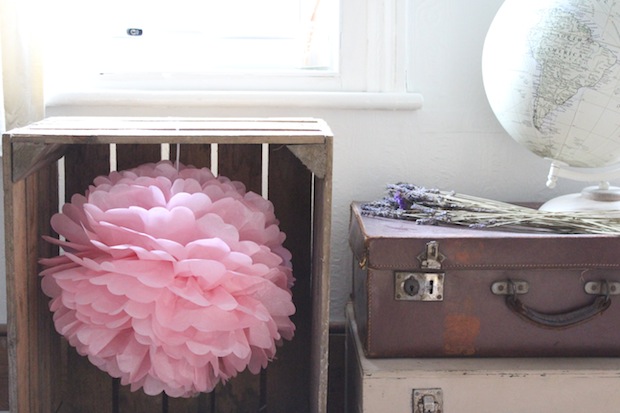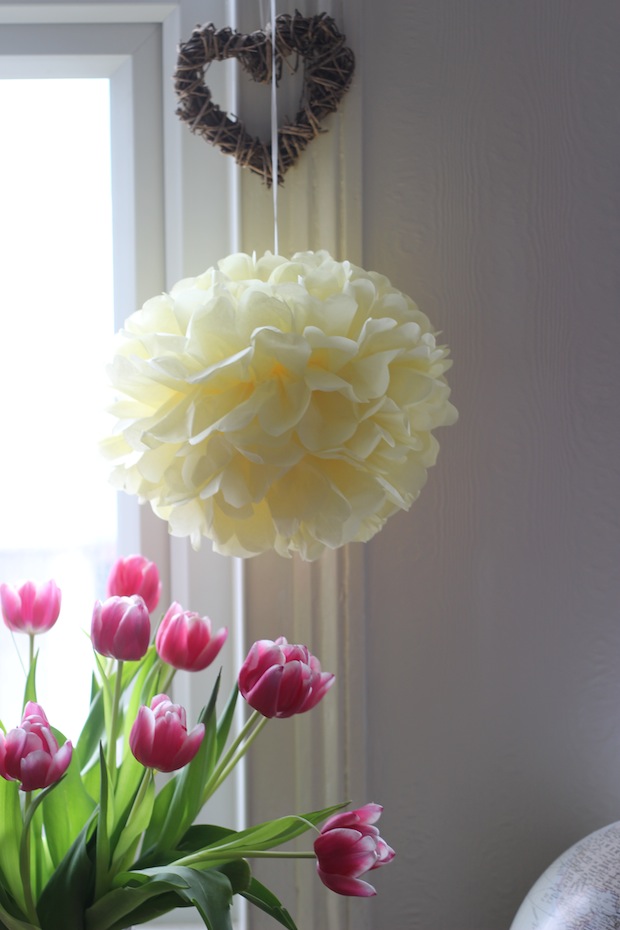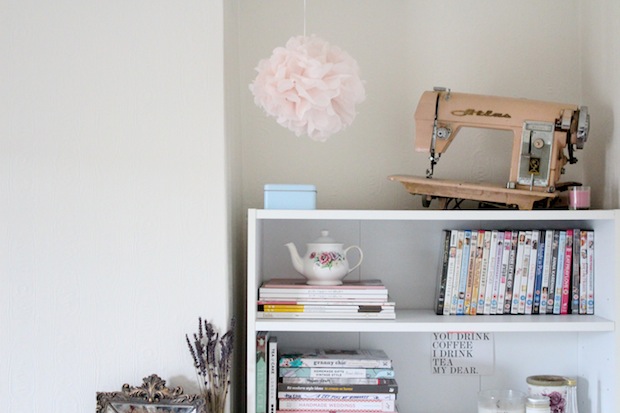 I could not wait to get these pretty poms out the packet and release their pretty scalloped frills. These sweet pastel poms are perfect for jazzing up any spare corner of your home or every square inch of the local WI hall for your Easter jumble sale and cake stall.I live in a lovely old town house with the highest of ceilings, so it was a little difficult for me to start pinning these lovely puffs of paper up, so I decided to play around with them and think of different ways you could decorate with these in your home. I tried placing them in and around old crates instead of hanging them, this would make a wonderful centre piece on an Easter table filled with chocolate nests and bowls of bright coloured foiled eggs. I hung them from every possible handle, hook, and doorway. Or you could try tying them to a piece of ribbon to create a pompom style garland.
Charlotte at Anknel and Burblet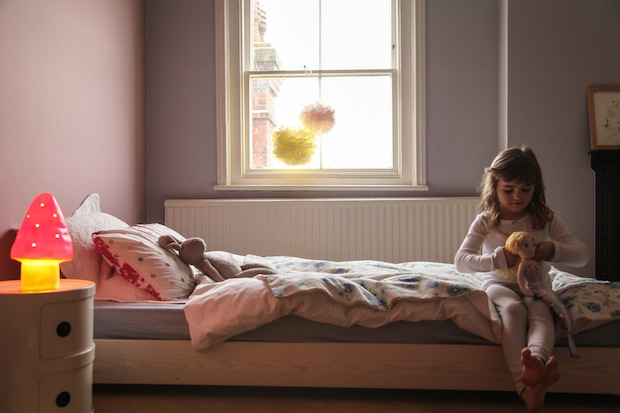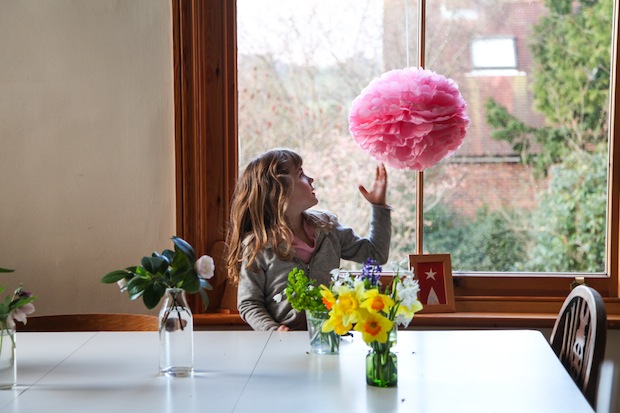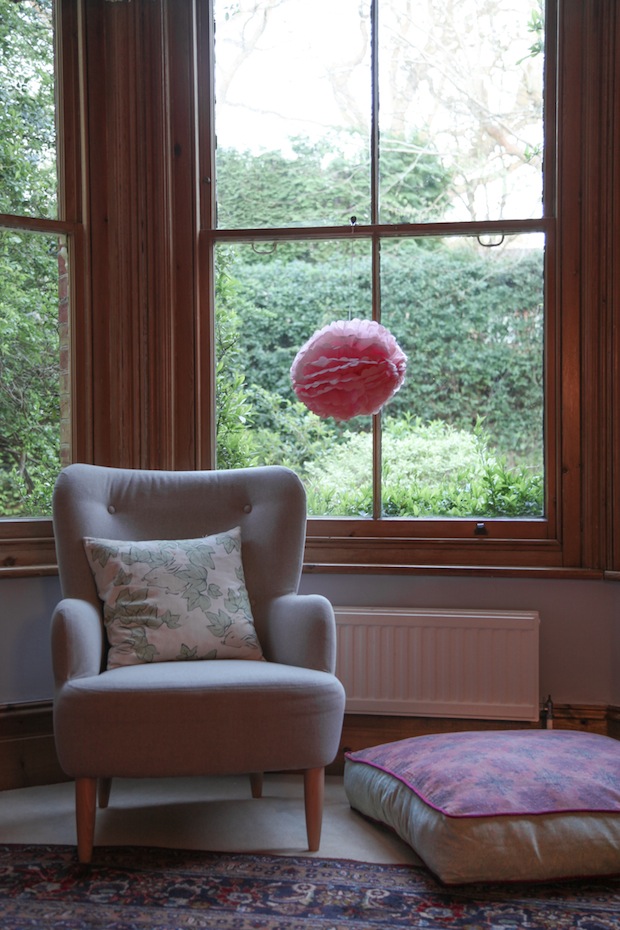 Having literally only just moved into our new house, the pom poms were a lovely addition to our house which still feels bare. I made the pom poms with my daughters and we hung them up from the double-hung victorian windows – very simple. When we moved in, the first thing we did was paint Edith's room in a pastel pink hue, which looks rather angelic with the pom poms. As our house is beginning to get cosy, the pom poms provide a lovely decorative focus while we settle in.
How wonderful does each corner look? It's fascinating to see how our three bloggers were inspired to create such different settings, all equally enchanting. We would love to know in the comments below how you would style our pom poms…
Don't forget to bookmark the lovely bloggers that kindly took part in our challenge: Laura at We Made This Home, Charlotte at The Tea Drinking English Rose and Charlotte at Anknel and Burblet.
Browse our Laura Ashlely Pom Poms here.