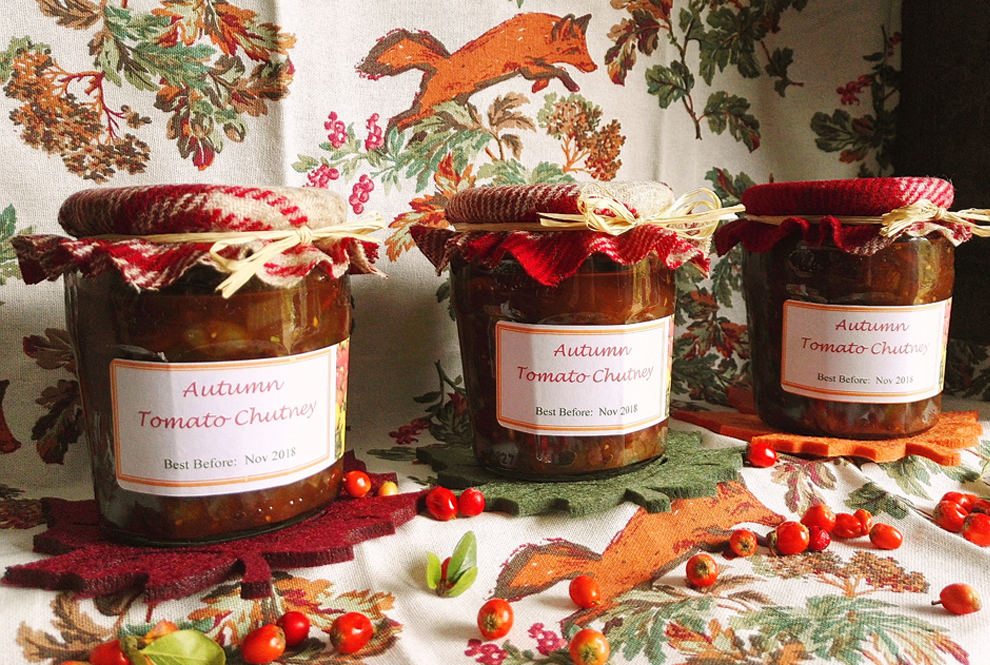 Get in the mood for winter with this tasty homemade chutney recipe... read more
What could be more seasonal than some home-made tomato chutney? A little spoonful on a slice of cheese and you're onto a winner. So we have the lovely Joanna from Vintage Venues here to share her delicious recipe she uses for the ultimate autumn chutney.
Every year at the end of growing season in our garden we are usually left with lots of green tomatoes. As we live in the west of Scotland where we don't have a warm enough climate to ripen them all. So what to do with them? This year I decided to use the tomatoes to make some delicious autumn tomato chutney rather than just add them to soups and casseroles as in past years.
I like to use easy uncomplicated recipes and the one I have chosen is a very simple all in one recipe allowing me to use ingredients that I already had in my fridge and larder.
INGREDIENTS
1 kg chopped tomatoes
750g peeled and chopped apples
375g light muscovado sugar
250g chopped onions
250g sultanas
1 chopped green pepper (seeds removed)
2 tsp salt
1½ tsp ground ginger
200 ml white wine vinegar
150 ml balsamic vinegar
METHOD
Put all of the above ingredients into a large heavy-based pan and heat through slowly until all the sugar has dissolved. Bring to the boil and simmer for approx. 45 minutes. Leave to cool. The chutney will start to thicken as it cools. Ladle into sterilised jars and seal. The chutney will keep for approx. 1 year unopened but once opened, keep refrigerated and use within 6 weeks.
Before I begin cooking I like to ensure I have all my ingredients to hand and set out in the order I will need them. I used the set of 2 Kubu baskets to collect the tomatoes, apples and peppers from the garden and they're great used as bread baskets too.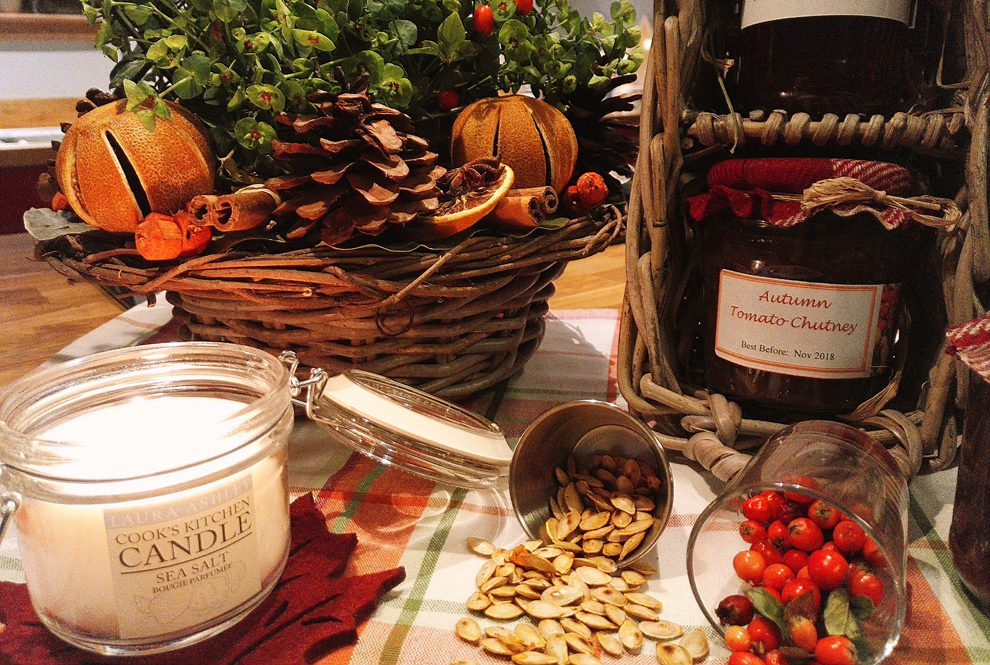 As any good cook knows, the products made in their kitchen must be tried and tested so to put this chutney to the test. I made some soup and served it steaming hot in mugs together with some cheese, the freshly made chutney and oatcakes from the cheese dome with cheeseboard set.  I set this all out on a tray to take through to the lounge and we enjoyed it cosied up on the sofa. The check tea towel from the fox set was used as a pretty tray cloth. (In my home pretty tea towels are never ever used to dry the dishes.)
To create a welcoming cosy autumn feel to your home the Autumn Wreath is so naturally pretty and beautifully scented; these are not just for use on your front door, I propped mine on the piano and love it there! The Burnt Amber and Orange gel candle is also just perfect to add to the cosiness. These felt leaf coasters are great for placing your hot mugs or candles on or just simply to add interest to any display.
I mostly gift my chutney and jams I make to family members, neighbours and friends so of course, the jars have to look pretty. I designed and printed off some labels then used the lovely Cranbourne Check Fabric to make jar covers.
To display the jars and give as a more substantial gift I put them into the Kubu triple basket and I think they look perfect! The triple basket can then be used anywhere in your home to display plants or any household items.
The sea salt cooks kitchen candle is a perfect addition to any kitchen as not only does it look pretty but perfectly masks any kitchen cooking smells.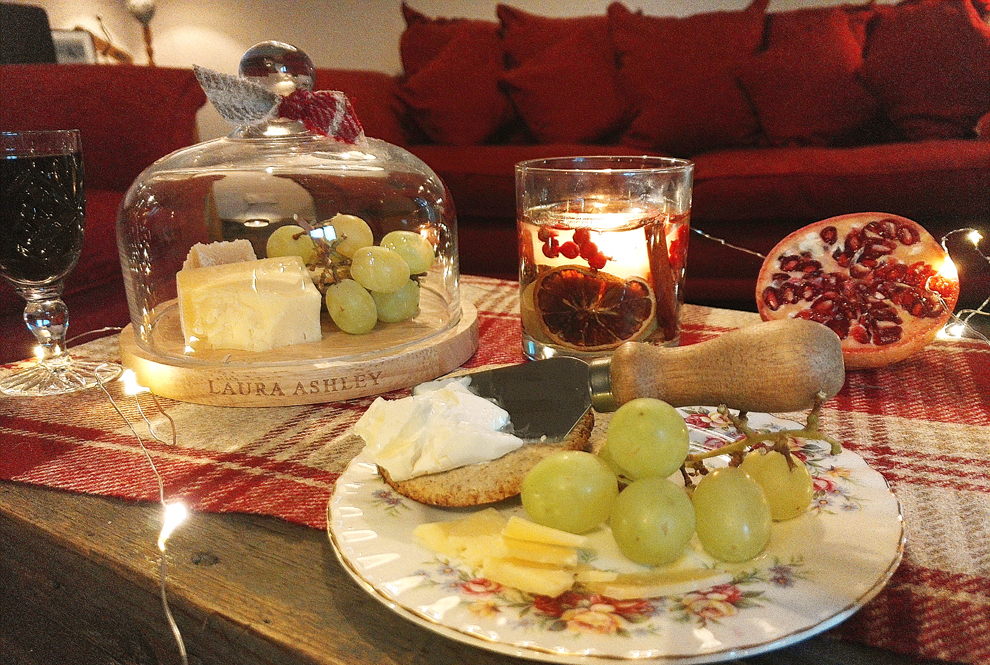 So as Autumn turns to Winter and we start to think ahead to Christmas, this chutney would be perfect to give as little gifts or as part of a homemade hamper.
Do you have your own home-made chutney recipe? Let us know what it is below or @LauraAshleyUK