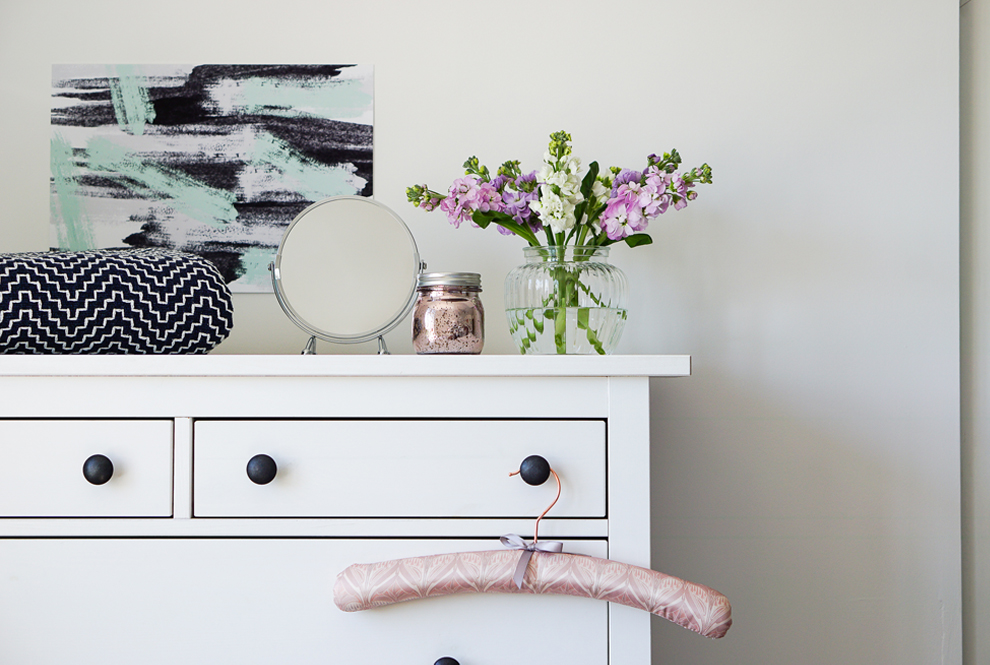 Take a look at how a bit of paint can go a long way... read more
We've got the lovely Rachel from The Ordinary Lovely here to show us how a little lick of paint can go a long way when it comes to giving your home accessories a makeover.
It's just twenty days and counting until we move house and I cannot wait. We seem to have spent nearly every weekend since Christmas sorting, sifting and sending an untold number of toys and tiny clothes to the local charity shop. All rooms are now mostly rid of things that won't be making the less-than-one-mile journey with us. No, this is not a massive relocation, more of a hop, skip and a jump down the road.
Last week, with a visit from the removal company scheduled, we turned our attention to the furniture. Mainly thinking about what would work where in our soon-to-be new home. We were mentally redistributing pieces from one room to another (and popping a couple of eBay when we couldn't think of a space, place, or reason, to keep them).
The last item on our list was an old chest of drawers – an inexpensive set but still with plenty of life in it. We don't need it in our new bedroom and couldn't come up with a different location for it.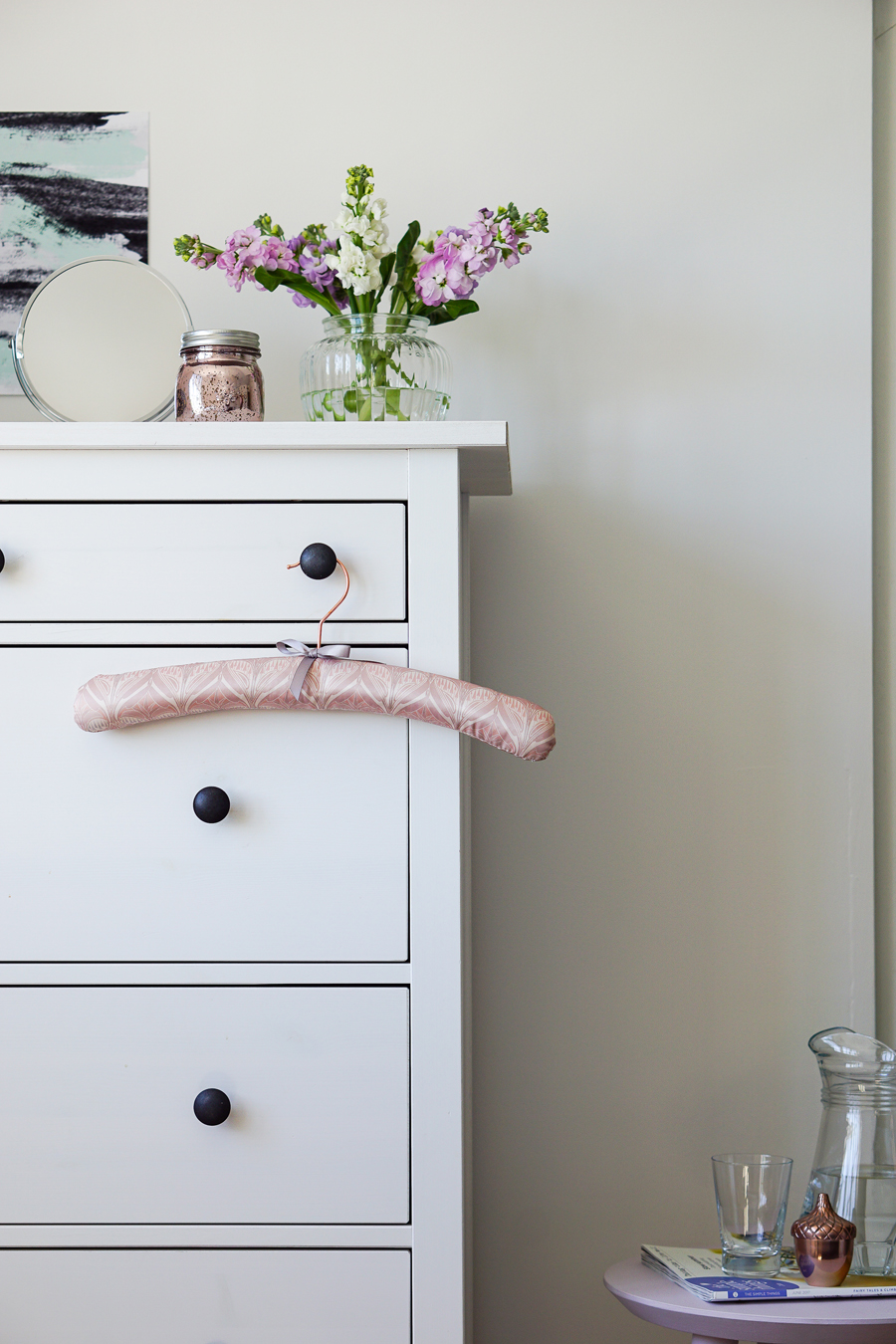 Until …
'I want it for my room. But it has to be BLUE'.
The voice of my five-year-old.
And looking the house plans? Wouldn't you know it? His bedroom has the perfect alcove for it!
I'm not going to lie, I tried to nudge him into choosing the gorgeous Hedgerow paint (I love that colour and am desperate to find a project to use it) but he was insistent that we use Pale Seaspray. You can see, it's a really lovely colour that changes from blue to pale grey depending on the amount of light in the room.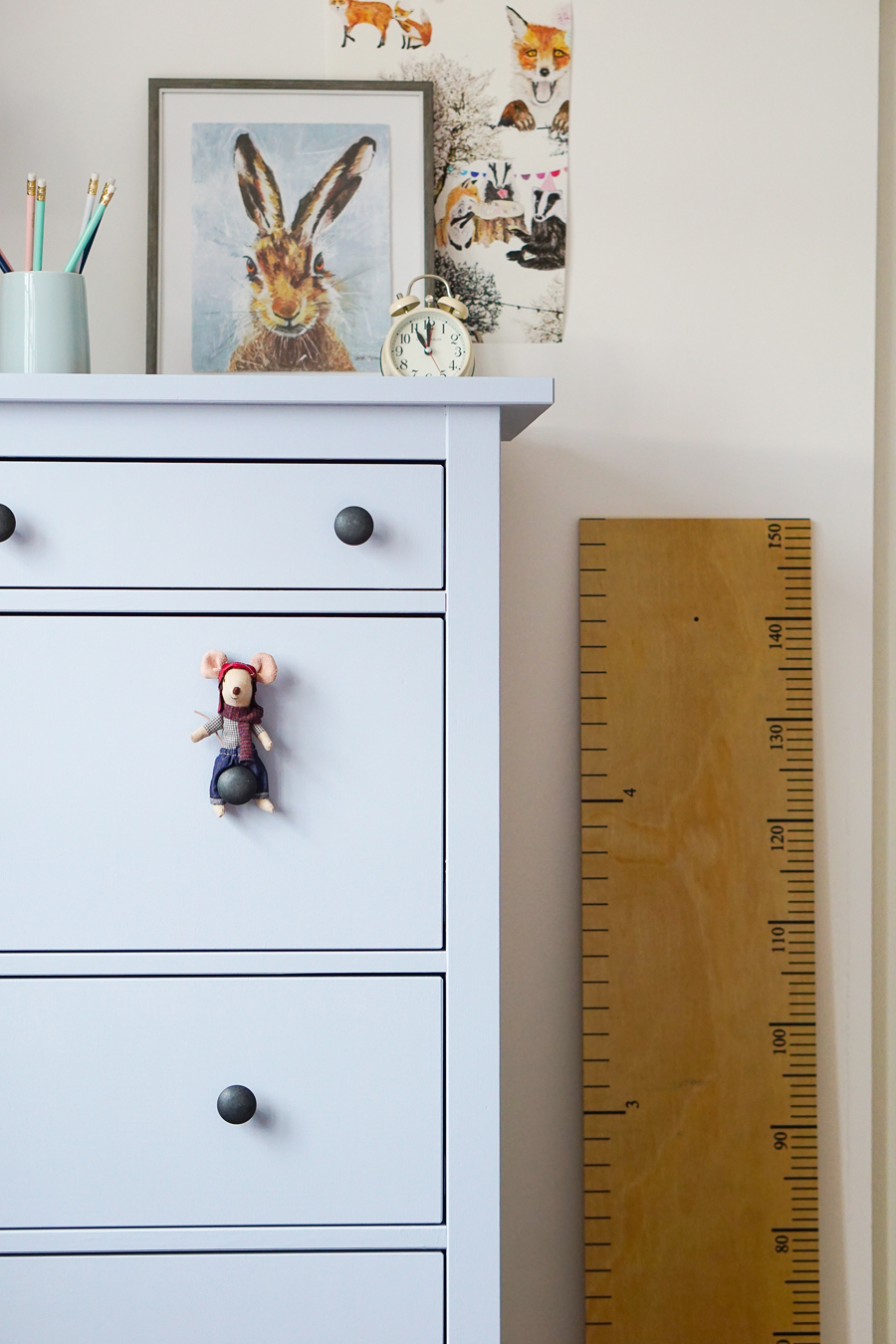 Honestly, I think that we (he) made the right choice. It looks amazing.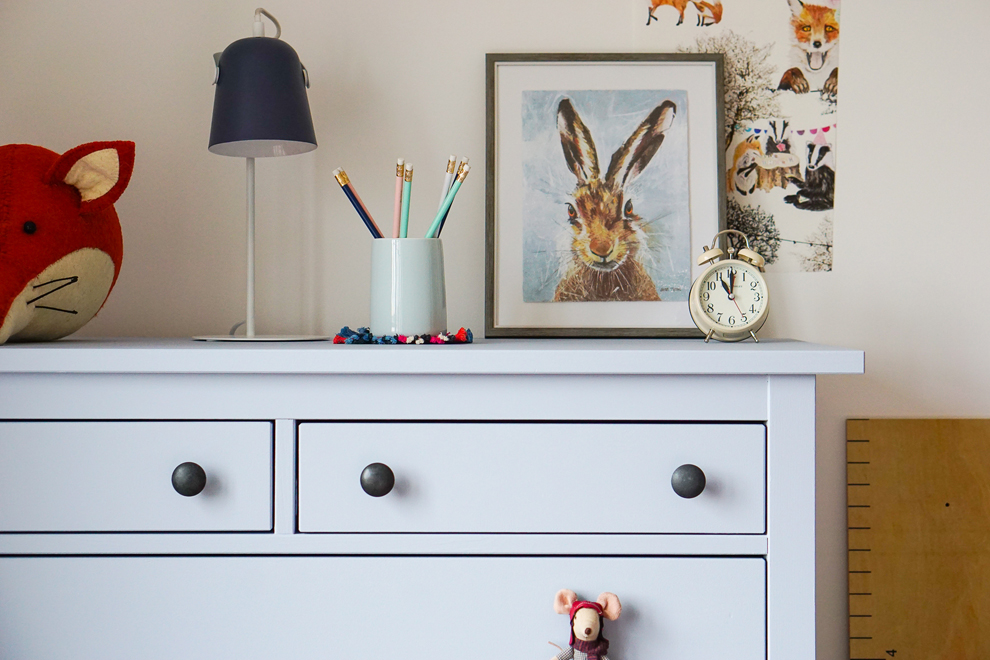 If you've got a little helper with a BIG opinion, these are my top tips for getting them involved in painting projects. (Without you losing your mind or fearing for your carpet):
Involve them from the very beginning. Both of my boys love to feel included and be consulted. I talk to them about their favourite colours and what ideas they have. I might not always go with what they want, but I really do try to incorporate their wishes whenever I can.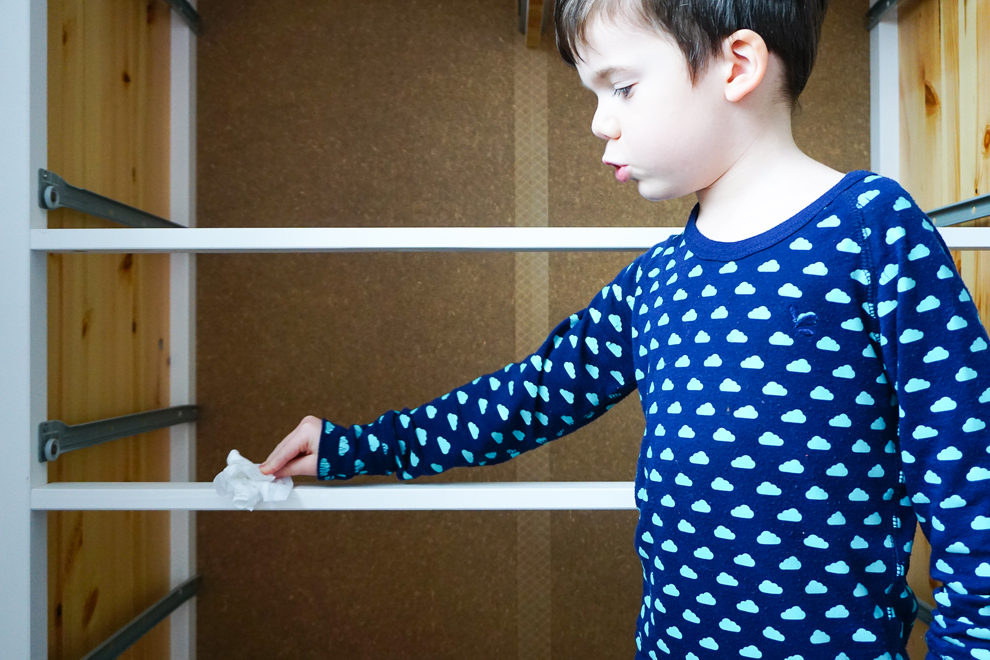 When it comes to starting the painting, cover everything. You, your children, the floor, the walls, EVERYTHING! From experience, the moment you put a paintbrush or roller in their hands, excitement levels run high. They might be painting a piece of furniture a couple of metres away from the wall, but their little arms suddenly seem capable of reaching it.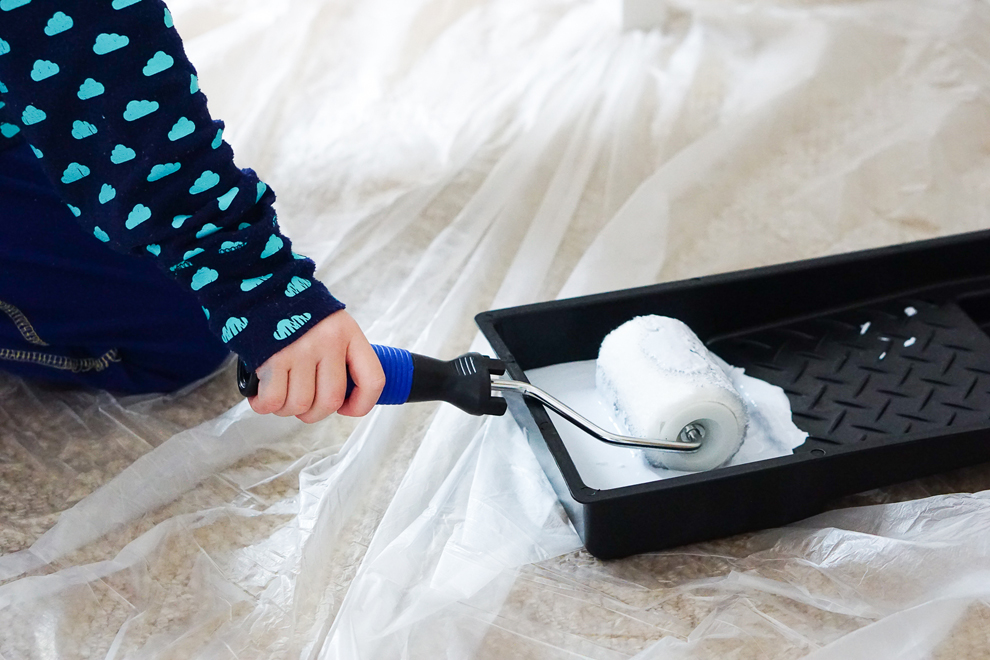 Letting them tackle the first coat is best as they get to see immediate results. Second coats are boring for young children, as there's little to no change in the colour. As long as they don't put too much paint on the brush or roller and create thick patches, they can do little to no damage being in charge of the initial coat.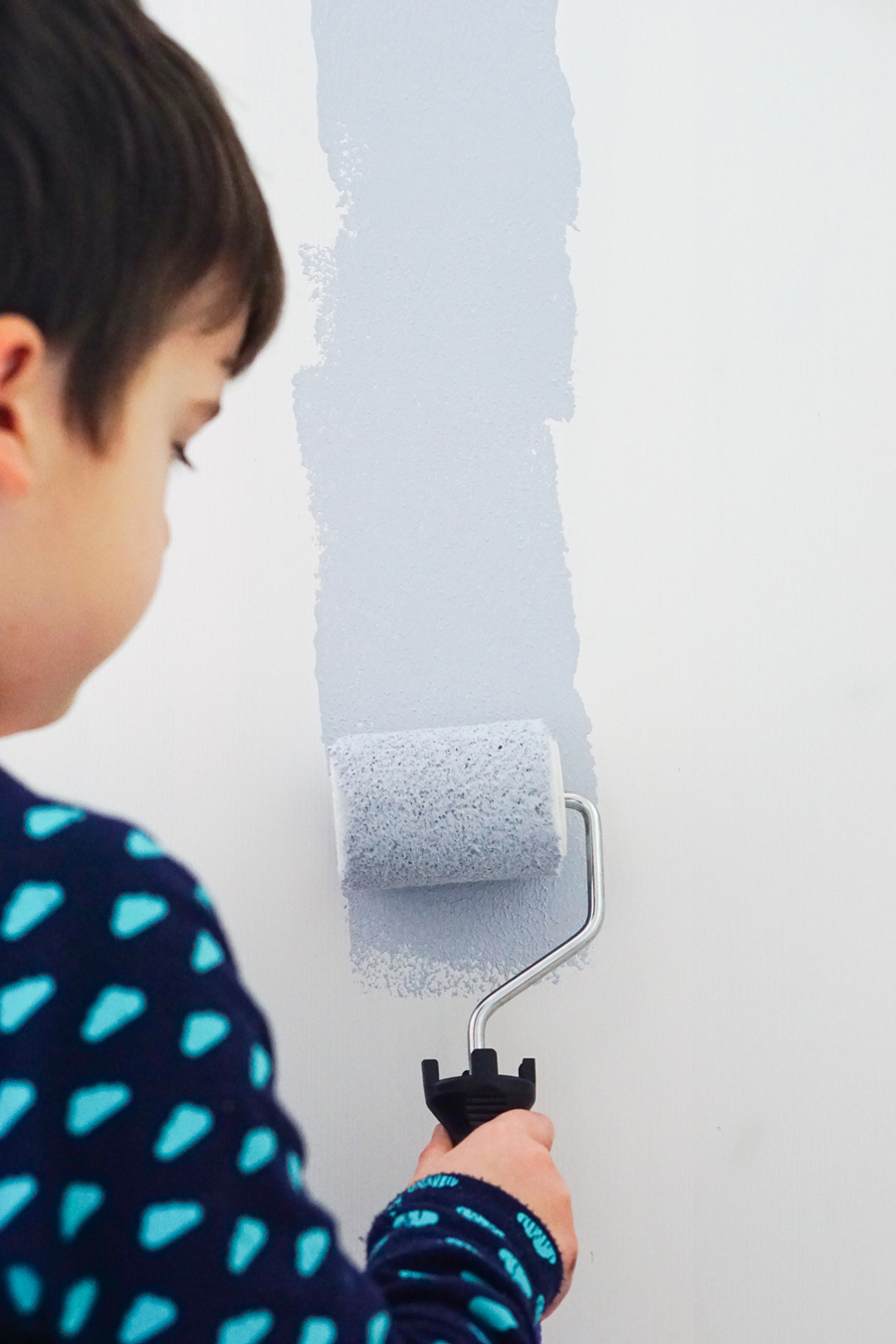 Stay close by but don't jump in. I can't help but nervously hover but I know my children don't really appreciate it. However, unless I can see that they're about to damage a piece of furniture or spin round randomly with the paintbrush, I try to leave them to it (it pains me, though, it really does).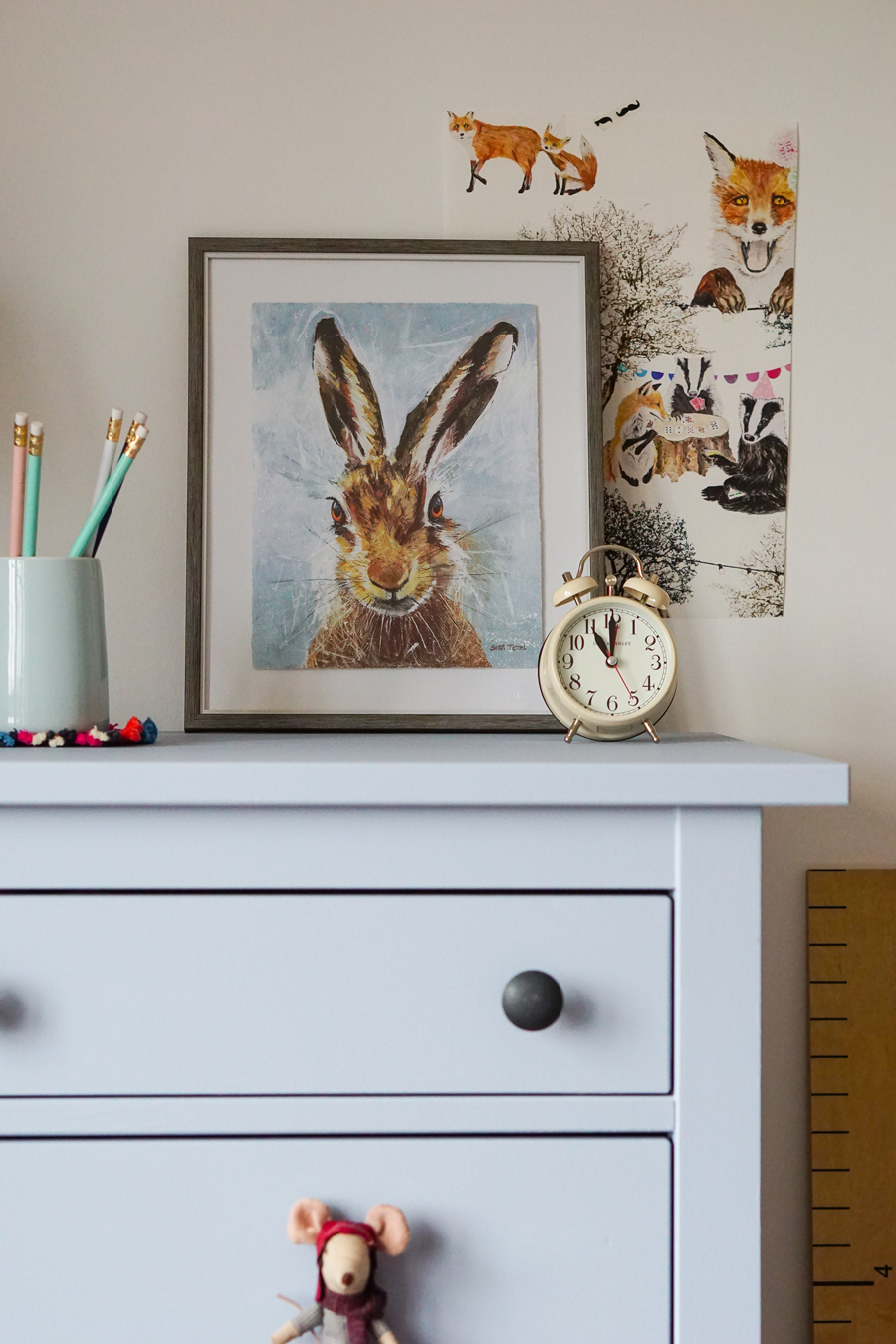 Touch up where they're not there. You get a great result from Laura Ashley furniture paint with just one coat. However, I prefer the deeper colour that two gives you. I tend to do the second coat when my children are in school so I can make sure that whatever I'm painting has a really neat finish. To this day, I don't think that they've ever noticed that I've smartened up their work.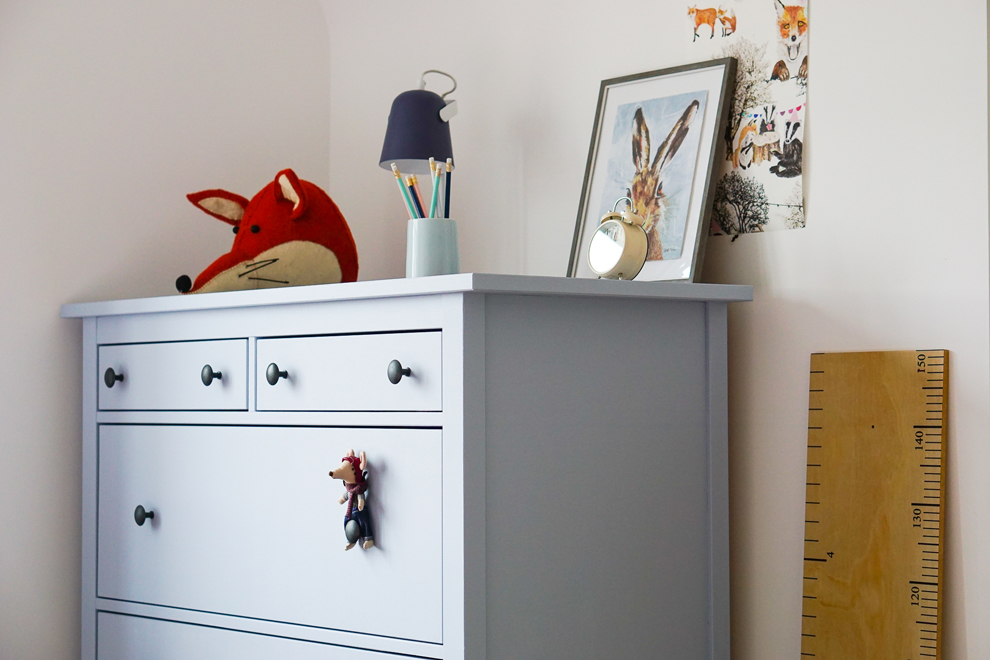 Can you spot the theme chosen for his new bedroom?
That will be 'cool countryside' … a modern-day Wind in the Willows-type room. I hope we can pull it off!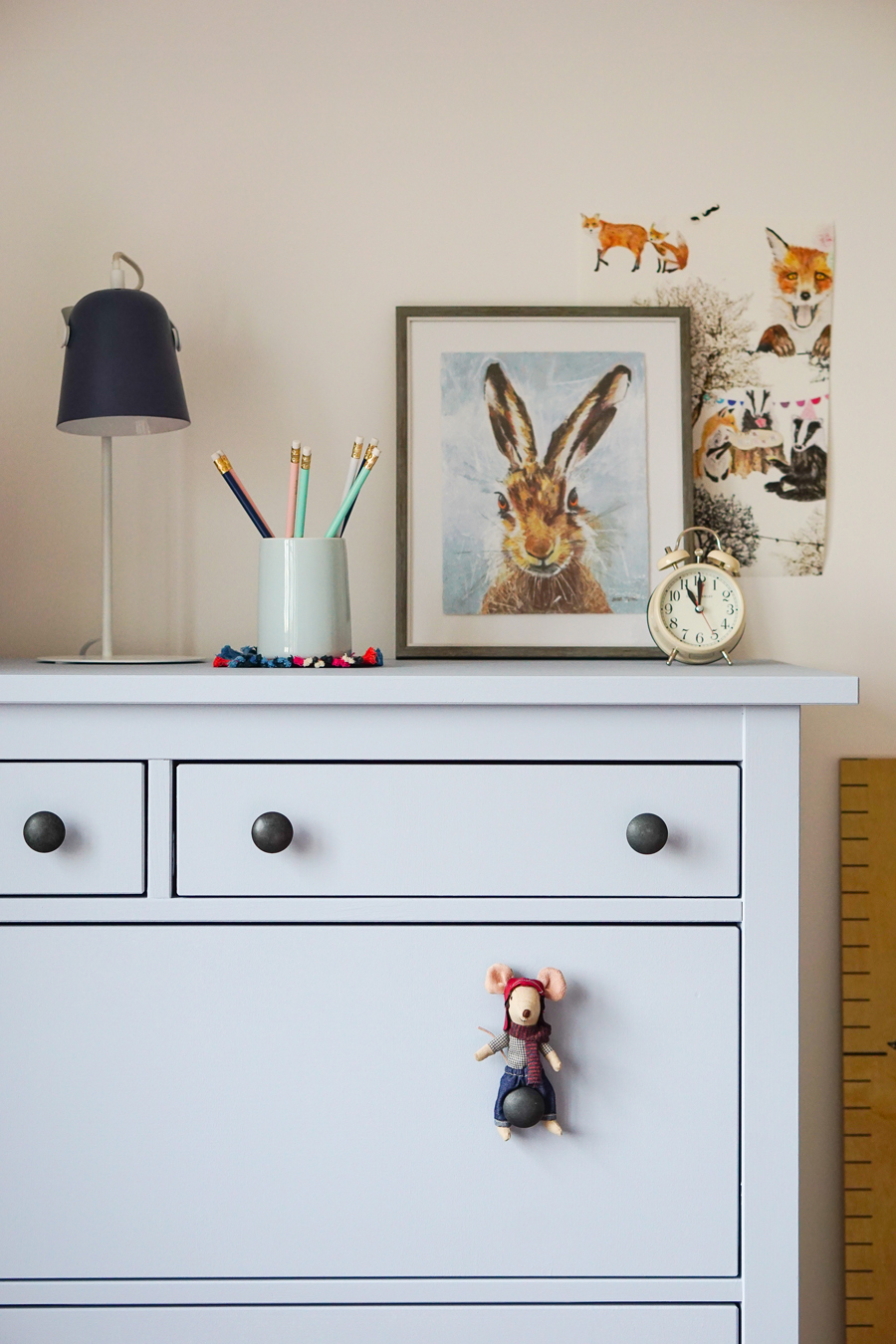 Are you thinking of giving your home a makeover? What colour paint will you be going for?
Let us know below or @LauraAshleyUK.