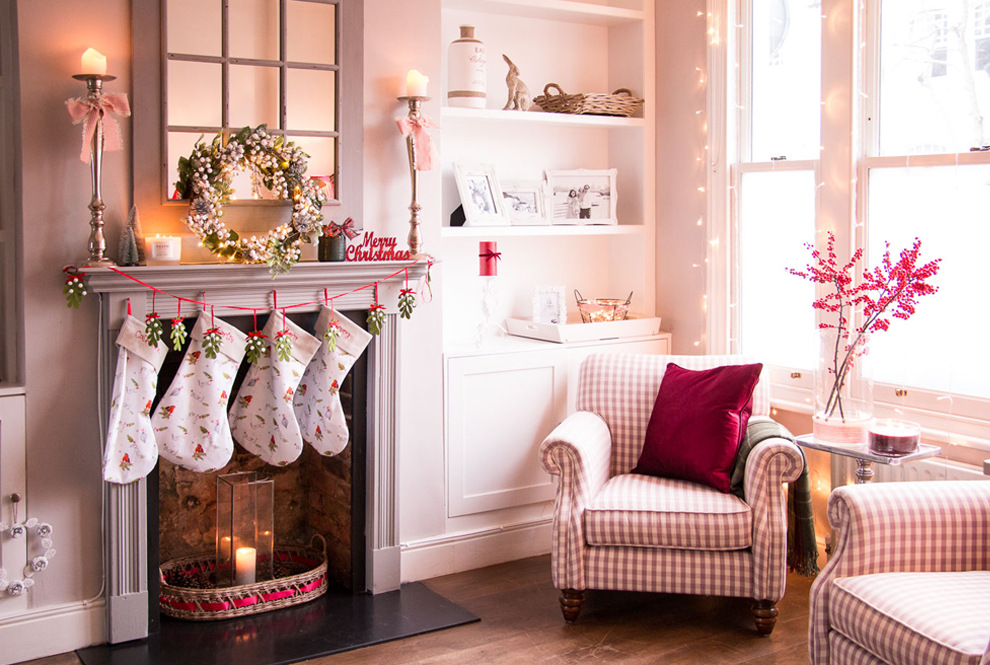 Get your home Christmas-ready with these fabulous festive must-haves... read more
As winter has decided to arrive, we are getting a little bit excited for Christmas. So we thought what better way to get you all into the festive spirit than to have the lovely Sara from Sara and Catherine's Tales share with us how she prepares her home for Christmas.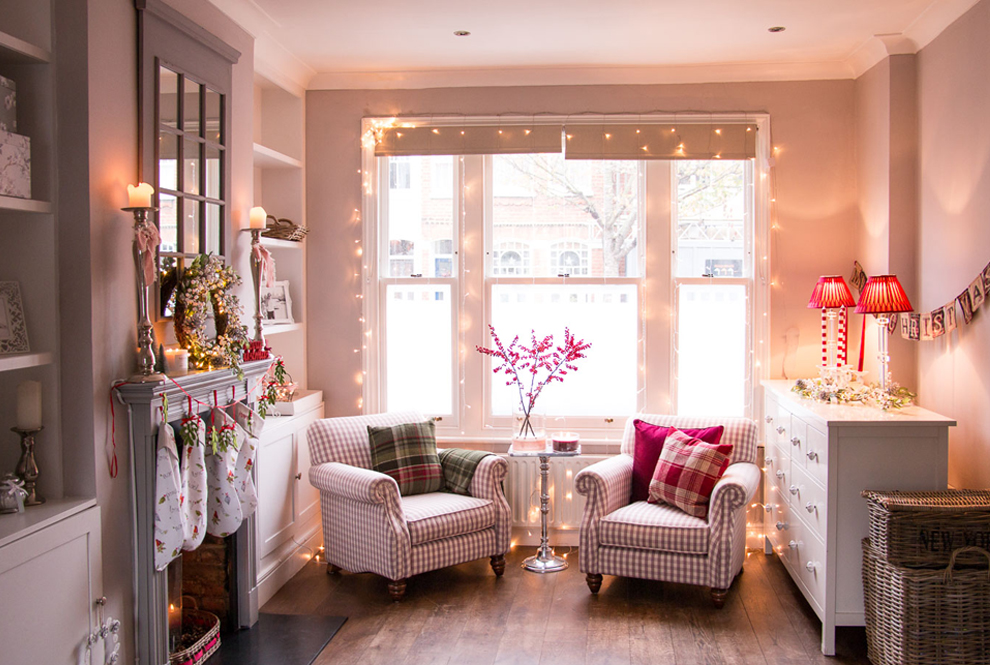 This will be our first proper Christmas in London and I say proper as last year we had just relocated to London from Amsterdam. Only 10 days before my favourite day of the year. I was pregnant and had a toddler in full-blown "terrible twos" phase. It was messy, to say the least. I still wanted to decorate the house but, as you can imagine, I didn't have time to really enjoy the festive atmosphere. This year, having finally settled in my favourite place in the world, I'm one hundred percent committed to making the most out of this Christmas. And, most probably, I will go a bit over the top in terms of decorations. What can I do, I just LOVE Christmas. To me, it truly is the best time of the year. Since being a child, Christmas has always been special to me, the anticipation of it was pure magic. I will always treasure those moments and be grateful for them.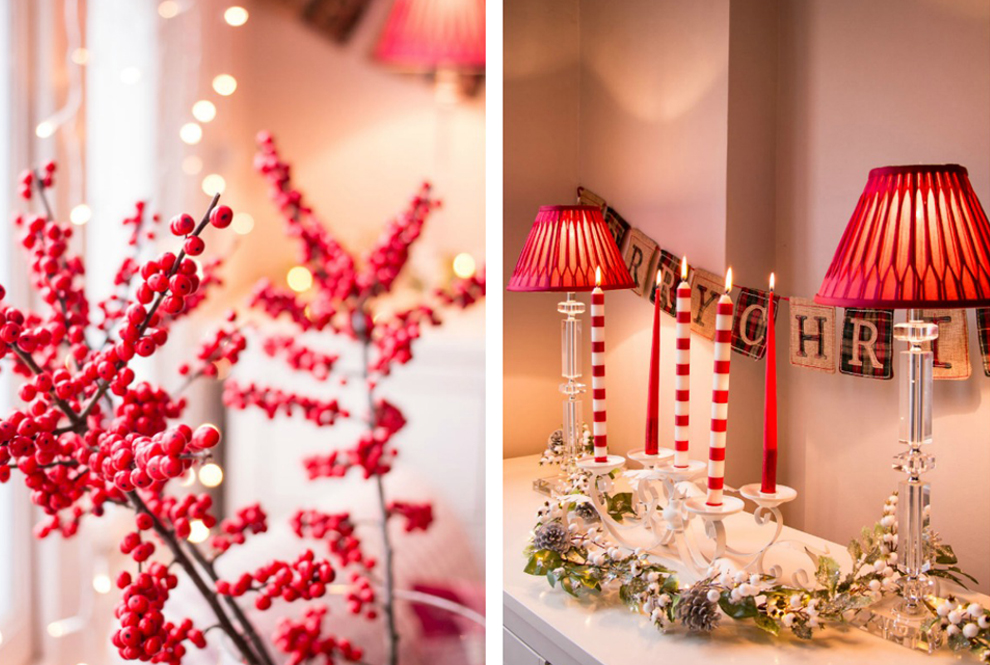 Festivities as an expat are always a bit bittersweet as it's hard not being able to share those joyful moments with your family. However, I look forward to spending Christmas with the four of us and creating our own traditions. I like to start decorating nice and early (probably a bit too early for many) so that I can see what pieces blend together and figure out what I should add to the ensemble. Each year I change the theme of my decorations and this year I decide to opt for a very traditional scheme combining the traditional Christmassy shades. Rich reds, dashes of white and touches of green for an extra splash of colour. The first room to receive a festive makeover is always my living room and this year was no exception. The fireplace is the main focal point and I wanted to make sure that it would be a true eye-catcher.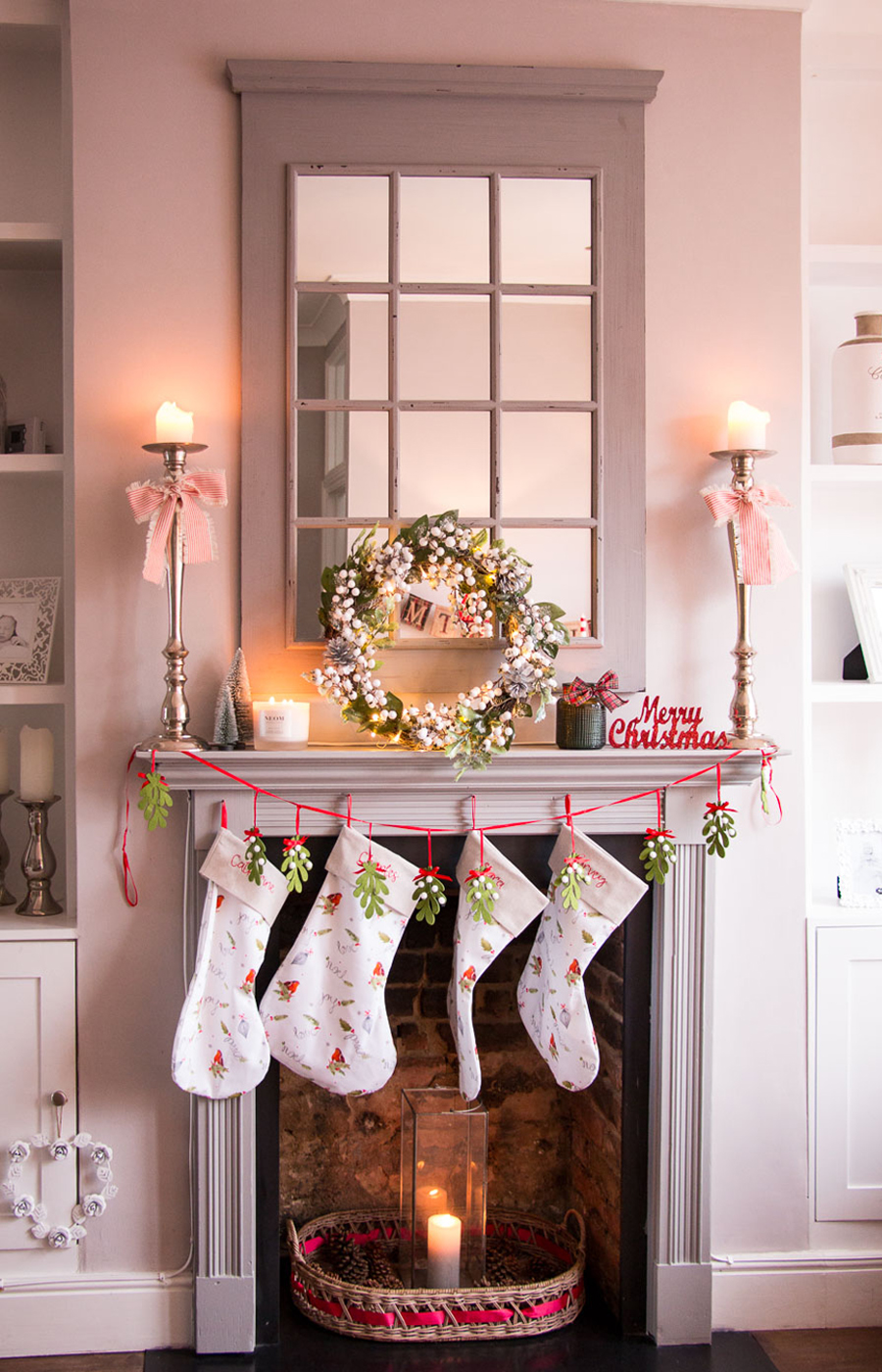 The Lit Winter Garland sits beautifully in the centre of the mantle, surrounded by scented candles and little Christmas trees. The felt Mistletoes Garland is so bright and vibrant. It looks perfect paired with the wreath and our personalised Christmas stockings. As our fireplace is purely ornamental, I wanted to fill the base with something. I have used a large wicker tray filled with pinecones, decorated it with some red ribbon and then added a big lantern to give the illusion of a crackling fire. My armchairs are feeling extra snuggly with the soft velvet of the Nigella cushion, perfectly paired with the Cranbourne Wool Check Cushion. Big branches of winterberry in a vase are just the perfect Christmas fix to brighten a room and to fill empty spaces, plus they last very long so it's a win-win.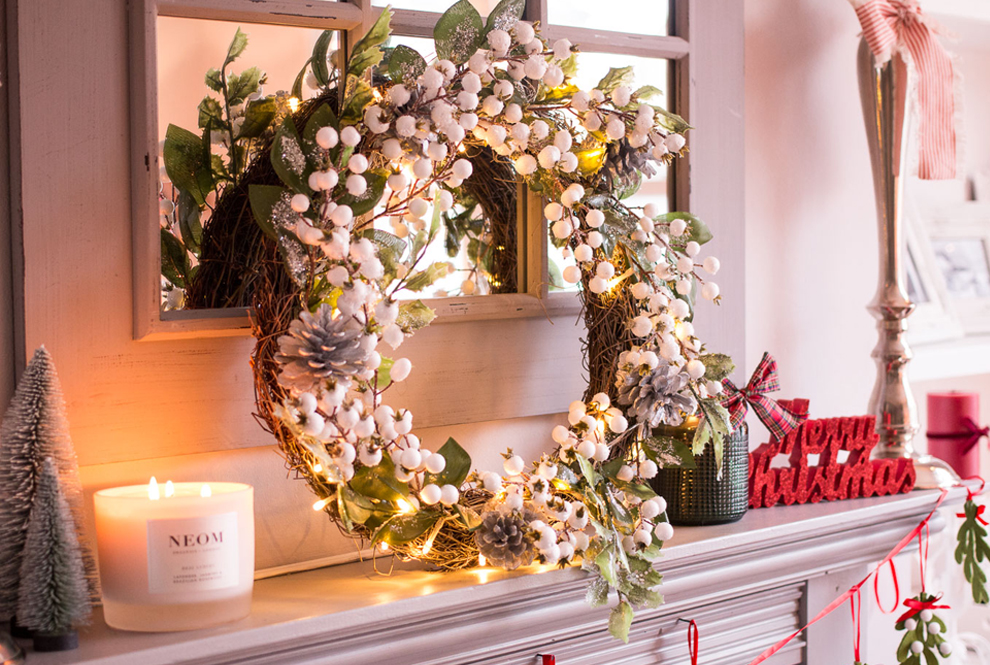 My chest of drawers has been "dressed for the occasion" by replacing the existing shades of my Paloma candlestick bases with two Fenn shades in cranberry. I love the darker and warmer hues they bring to the room; I'm totally taken by their rich red shade. The Cream Dinner Candle Centrepiece looks gorgeous sitting between my lamps and are filled with some Christmassy candles. As the sideboard still looked a bit empty, I have added the beautiful Winter Lit Garland to make the ensemble look fuller and more elegant. I'm so pleased with the result, timeless and classy. I'm so happy with my Christmassy home, at night we light the candles which fill the house with spiced flavours. I must confess, I'm already listening to Christmas music. After all, there are only 49 days left before that magical time and I want to enjoy the atmosphere as long as I can!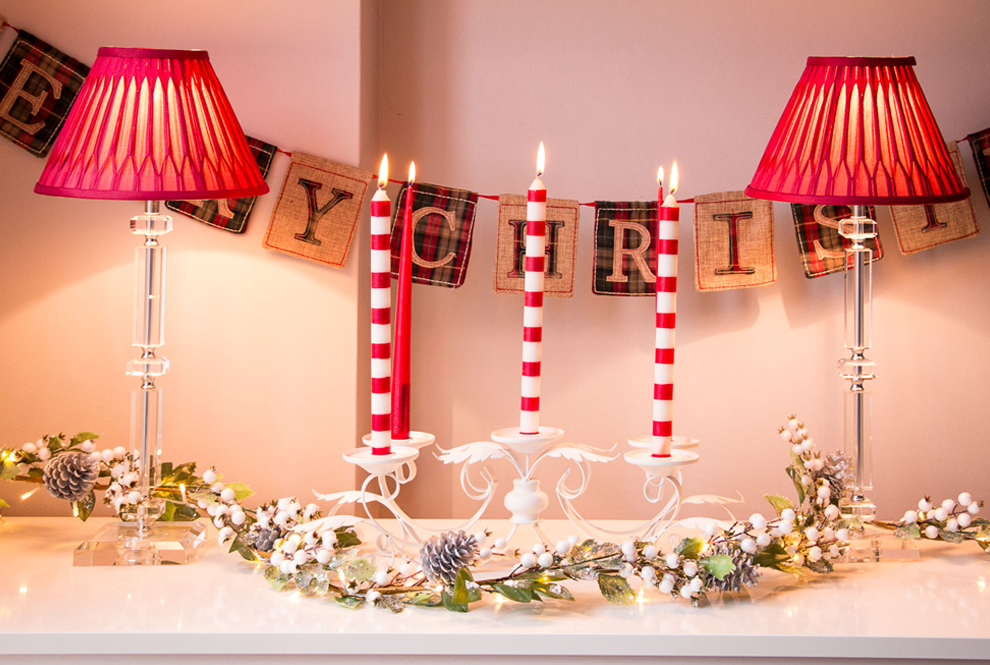 What are you doing to get your home ready for the festive season? Let us know below or @LauraAshleyUK.