Ready for a picnic in the woods? read more
With the weather getting warmer, it's time to embrace the outdoors again! It's always a good idea to create outdoor activities for children so they can truly appreciate nature around them – the best memories from childhood are always those spent outside, right? With the weather being kind to us lately, the wonderful Jessica from The Woodland Wife has created a picnic in the woods, complete with Laura Ashley accessories! Let's hear from Jessica about her perfect picnic…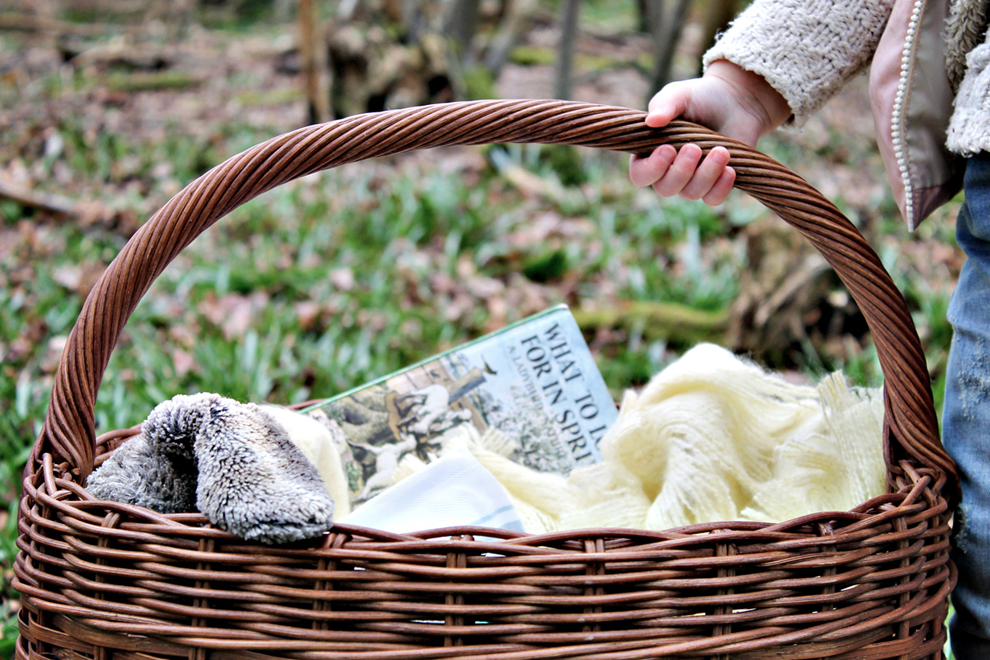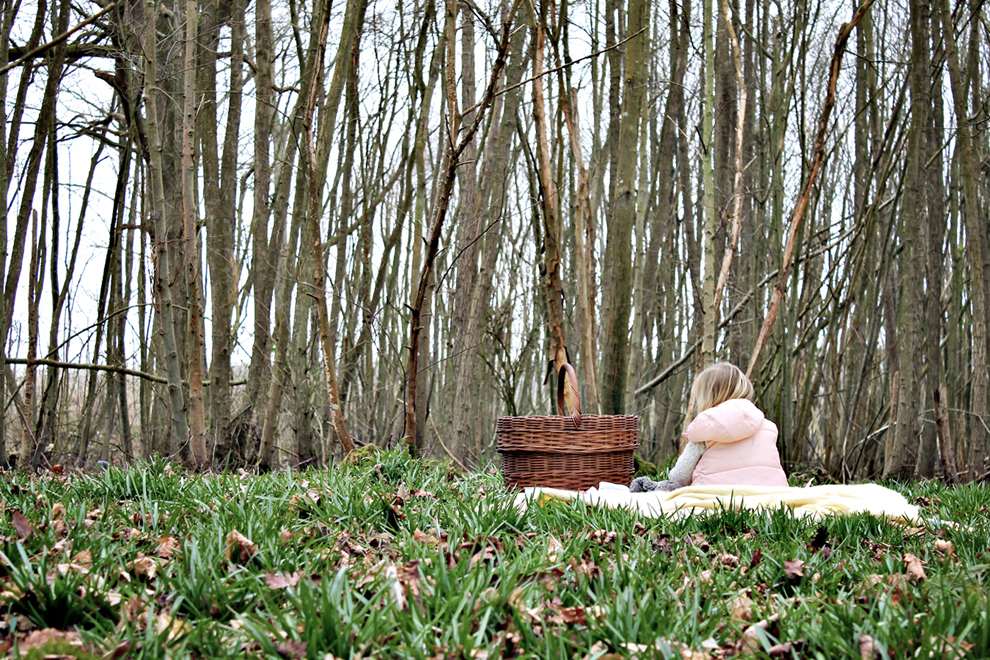 Living in the middle of the woods, I have learnt to embrace all the seasons, come rain or shine; however after the long, dark days of Winter, nothing excites me more than the prospect of longer, lighter, warmer days of Spring.
Spring is well and truly underway and whilst there is still a chill in the air, the woodland that surrounds us is beginning to come to life. The bracken is just beginning to poke through the soft ground and the woodland floor is a carpet of green, soon to be replaced by a purple haze, when the bluebells burst into flower.
Over the last few days, we have enjoyed some dry, clear days and have thrown ourselves into Spring and what our home and the surrounding woodland has to offer.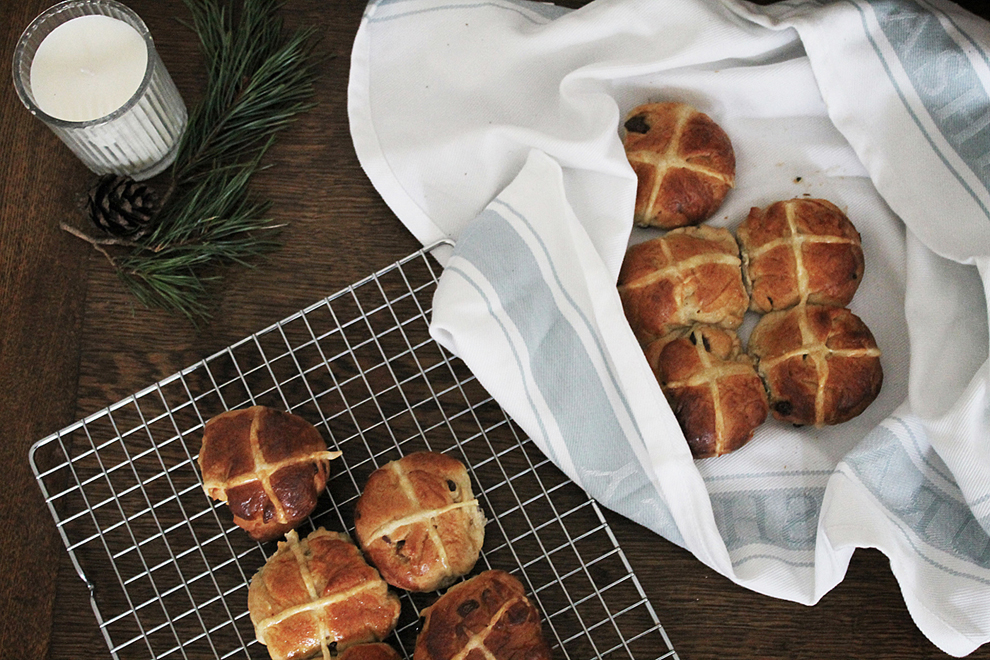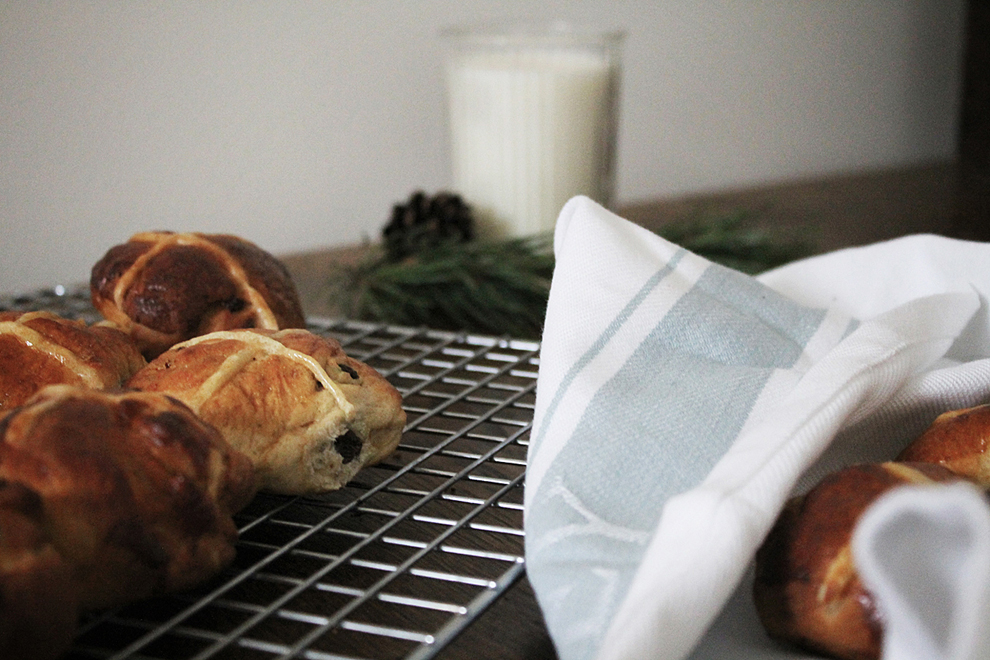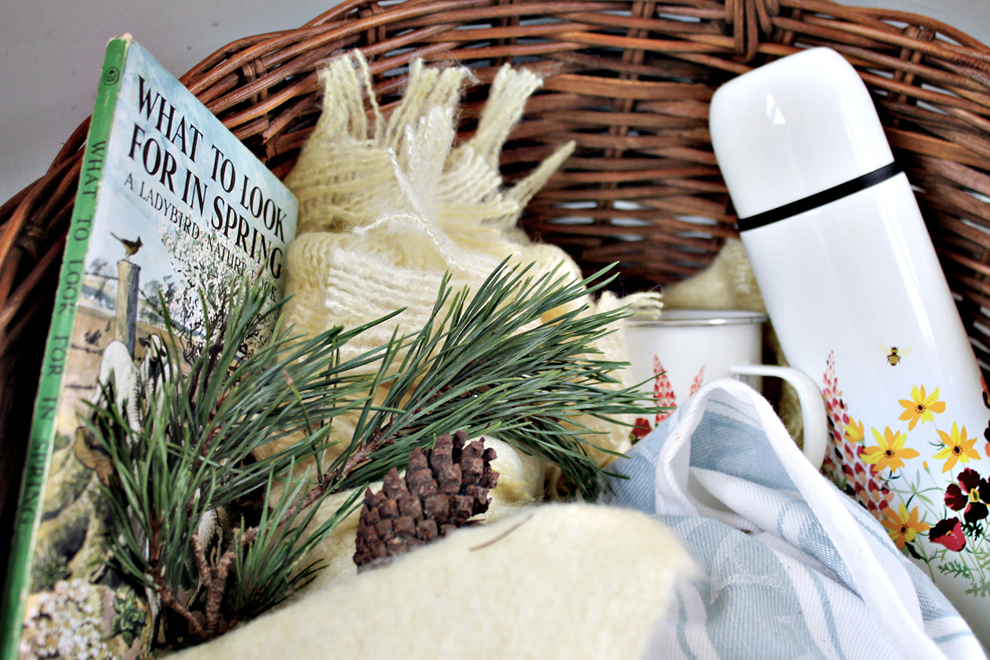 I enjoy baking with my little girl and this morning, we set about making some hot cross buns. We wrapped our freshly baked treats up in our Laura Ashley Natural Tea Towel, a freshly made juice, poured into a Laura Ashley Wild Meadow Floral Flask, with Wild Meadow Floral Outdoor Mug, a seasonal book and my daughter's favourite bunny, all carefully placed into a Laura Ashley Rattan Large Round Basket, along with their beautifully soft Lizzy Blanket.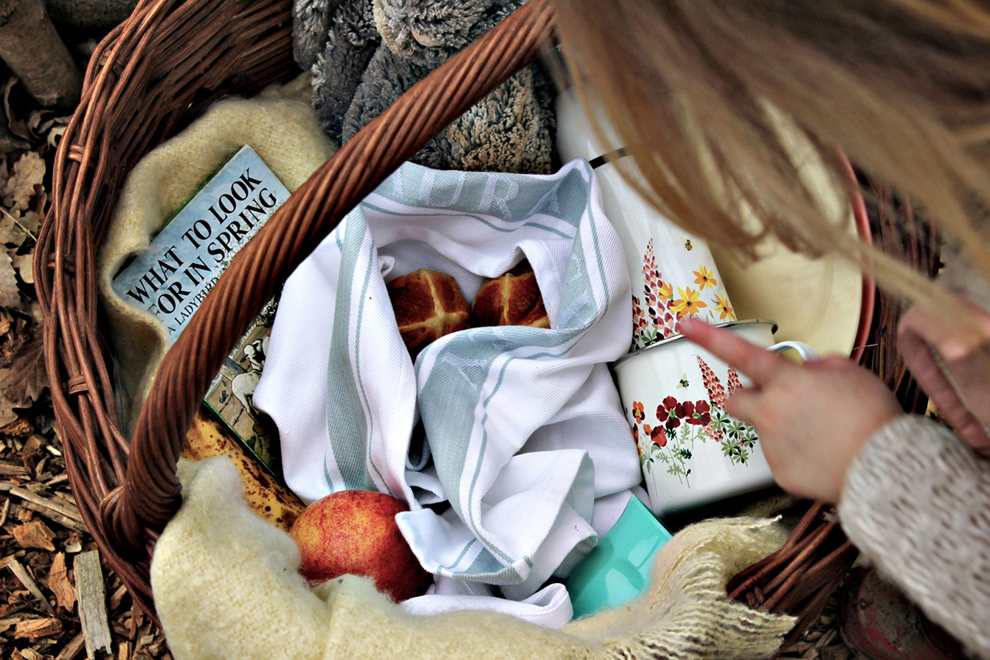 We followed our daily route, down a path and after my daughter stopped to check that we had everything we needed, we set off into the woods.
Everything was beautifully still and quiet, a gentle breeze rustling the leaves left over from the Autumn, while we chatted away about the games we would play.
After an early start and lots of hide and seek, the inevitable moment came when we decided to stop and have a rest. We took our picnic to our favourite spot in a clearing surrounded by chestnut stools and a couple of mighty oak trees. We spread out our blanket and unpacked our basket, to enjoy a book and our mid morning snack.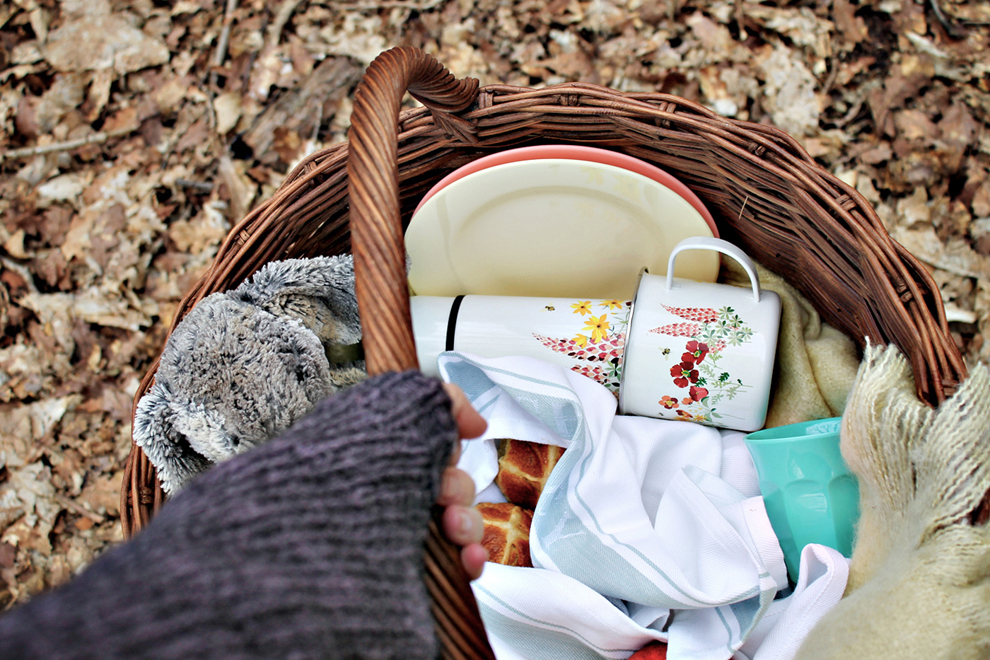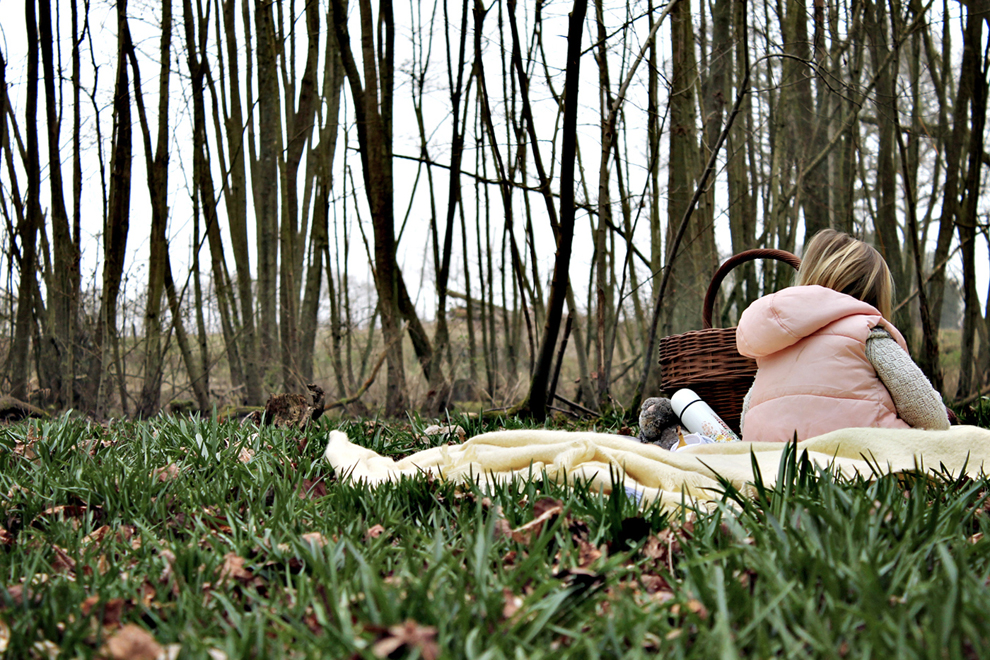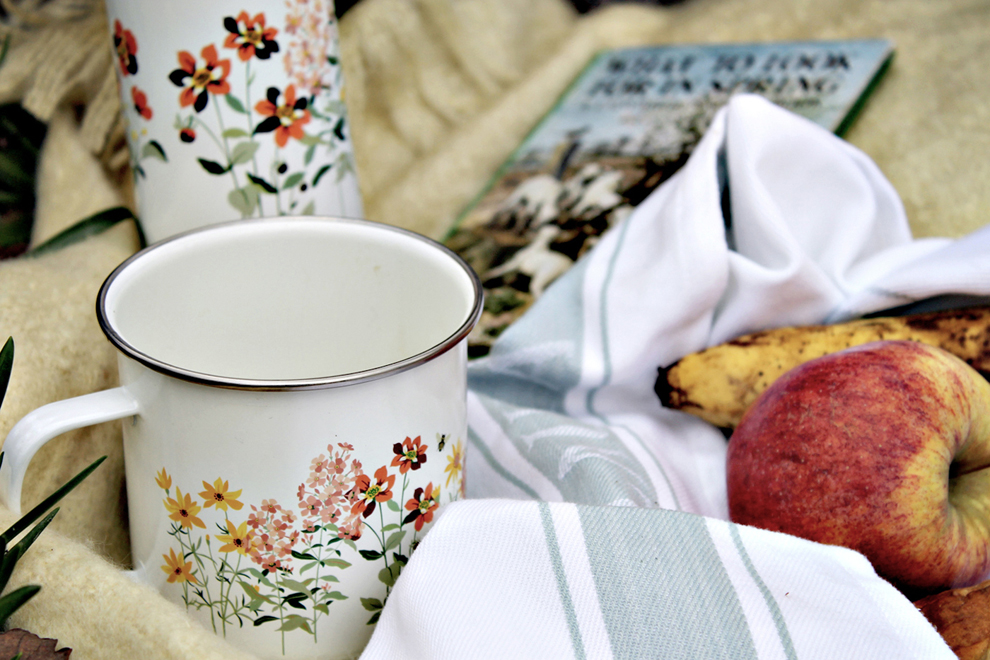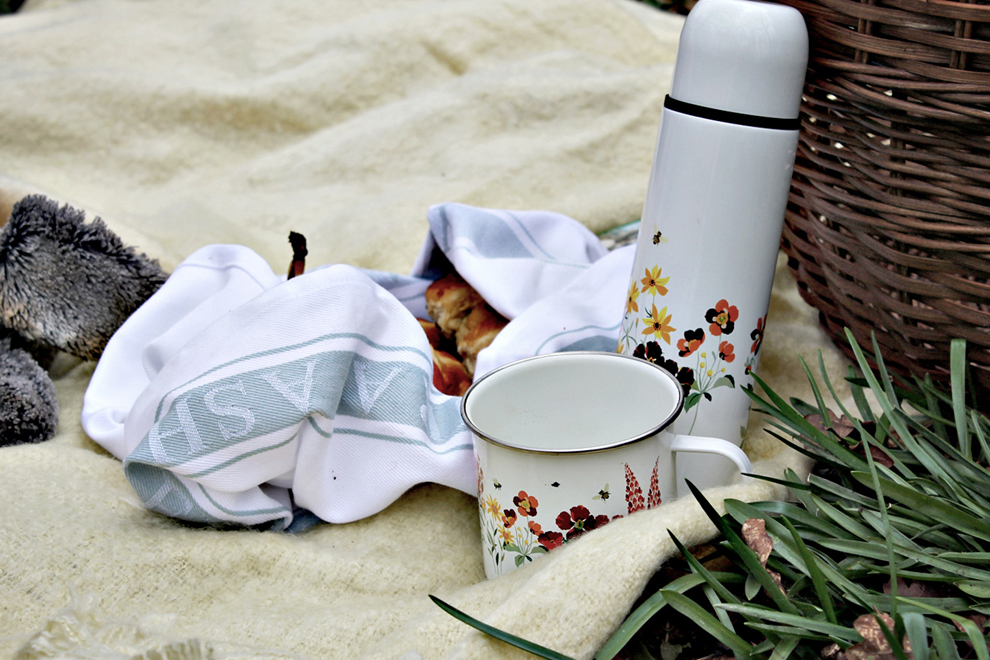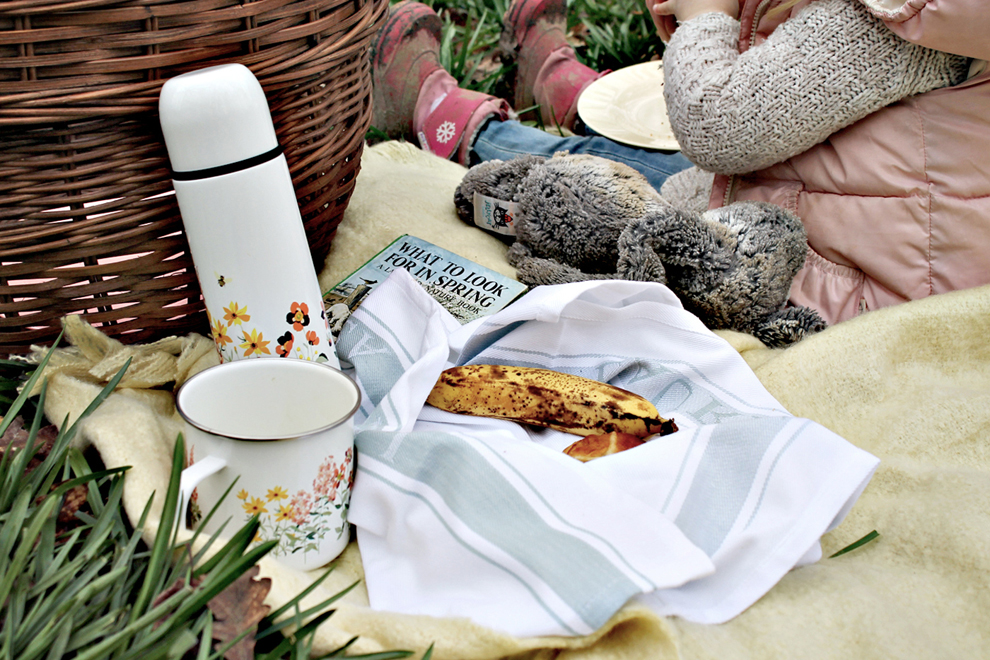 I relish these moments, surrounded by trees, a gentle breeze and the birdsong, just chatting away about everything we can see, hear and feel. It is the perfect way to start the day; a slow, quiet morning, connecting with each other and the natural world around us. After enjoying everything our picnic and the woods had to offer, it was time to pack everything up and head home.
How lovely does this picnic in the woods look? Perfect for Easter! Complete your Easter picnic in the woods with our Easter range – available in store! Are you going for a picnic in the woods? Let us know below or on Twitter @LauraAshleyUK!