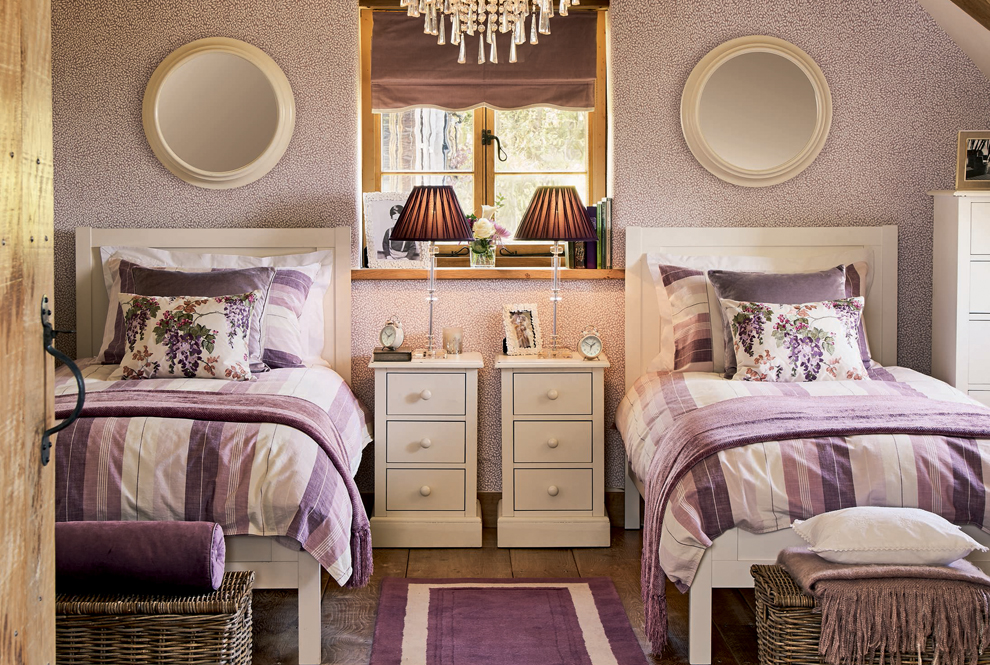 Add little touches of purple to your home... read more
There's something very welcoming about the colour purple. Its striking shade can add an abstract look to a home or it can create a cosy atmosphere if added to the right accessories. If you're a real lover of the colour we have the perfect guide for you of all our lilac shaded products. Make sure you check out our Wisteria Lodge collection…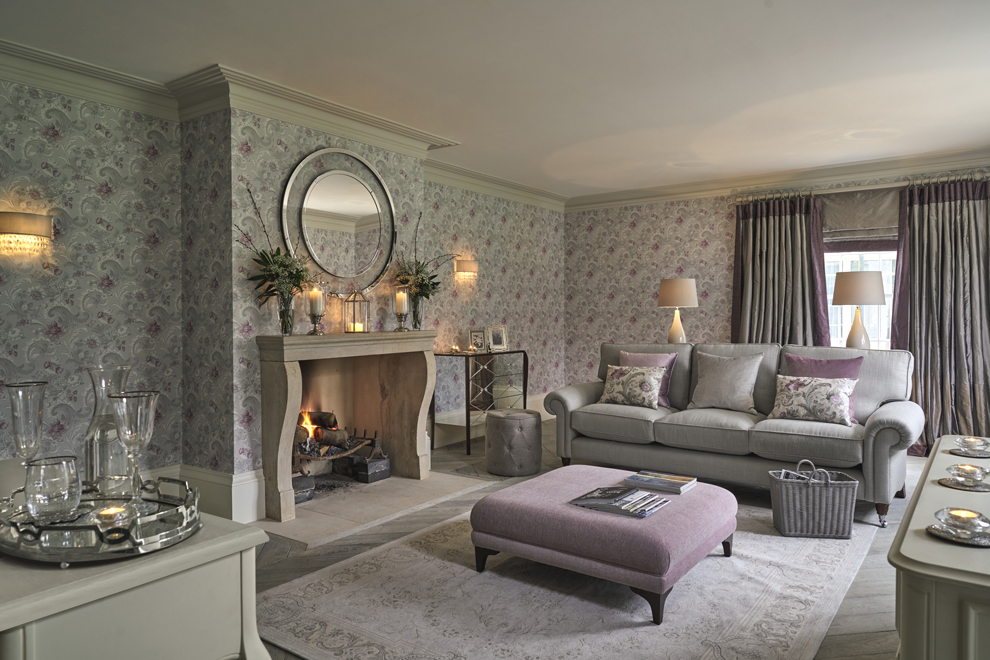 Bedding
No night's sleep is ever complete until it's done properly in some Laura Ashley bedding. Our Wisteria Grape bedding looks great and it comes in this fantastic grape colour that is sure to make your bed extra inviting after a long day! Why not give our Sophie Grape bedding a go shown here on these single beds. Bed linen that guests can appreciate too.
You can't add purple to your home without considering adding the colour to your walls. Whether you're after paint or wallpaper it turns out we have a great range of options to add this shade to your interiors.
Creating wonder walls just got easier with this beautiful selection of wallpaper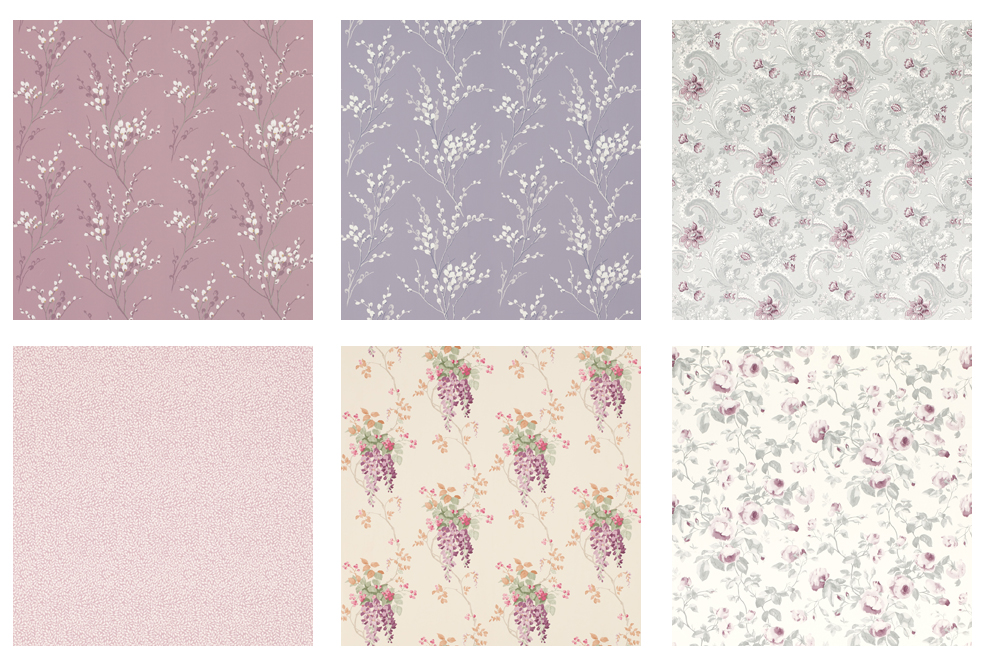 Pussy Willow Pale Iris | Pussy Willow Grape | Baroque Pale Grape | Little Vines Grape | Wisteria Grape Floral | Grace Floral Grape Wallpaper |
Or if wallpaper scares you a little these purple paints will do the trick for creating wonderful walls.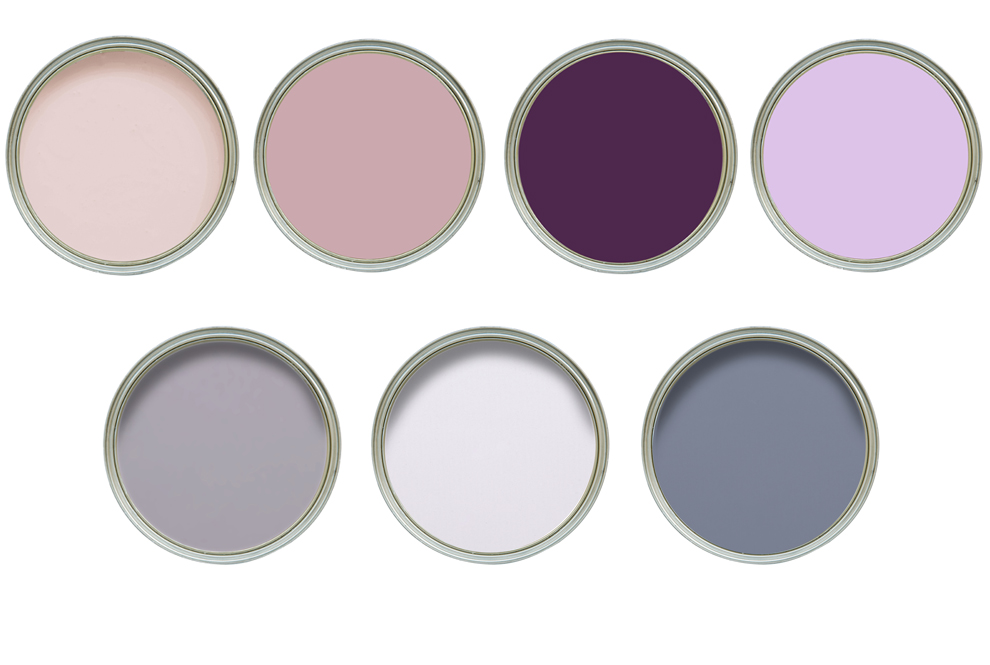 Pale Amethyst | Grape | Aubergine | Pale Lavender | Pale Iris | Sugared Violet | Iris |
Upholstery
Before you even considering adding finishing touches to your home it's important to consider which upholstery you will add. To continue the purple theme we have the Denbigh Armchair in Highland Check Grape. Or try our Alberton Armchair in Dalton Blackberry.
A cosy look isn't achievable without the addition of some cushions & throws. Not only providing the ultimate in comfort, they add a little bit of texture to any bed or sofa!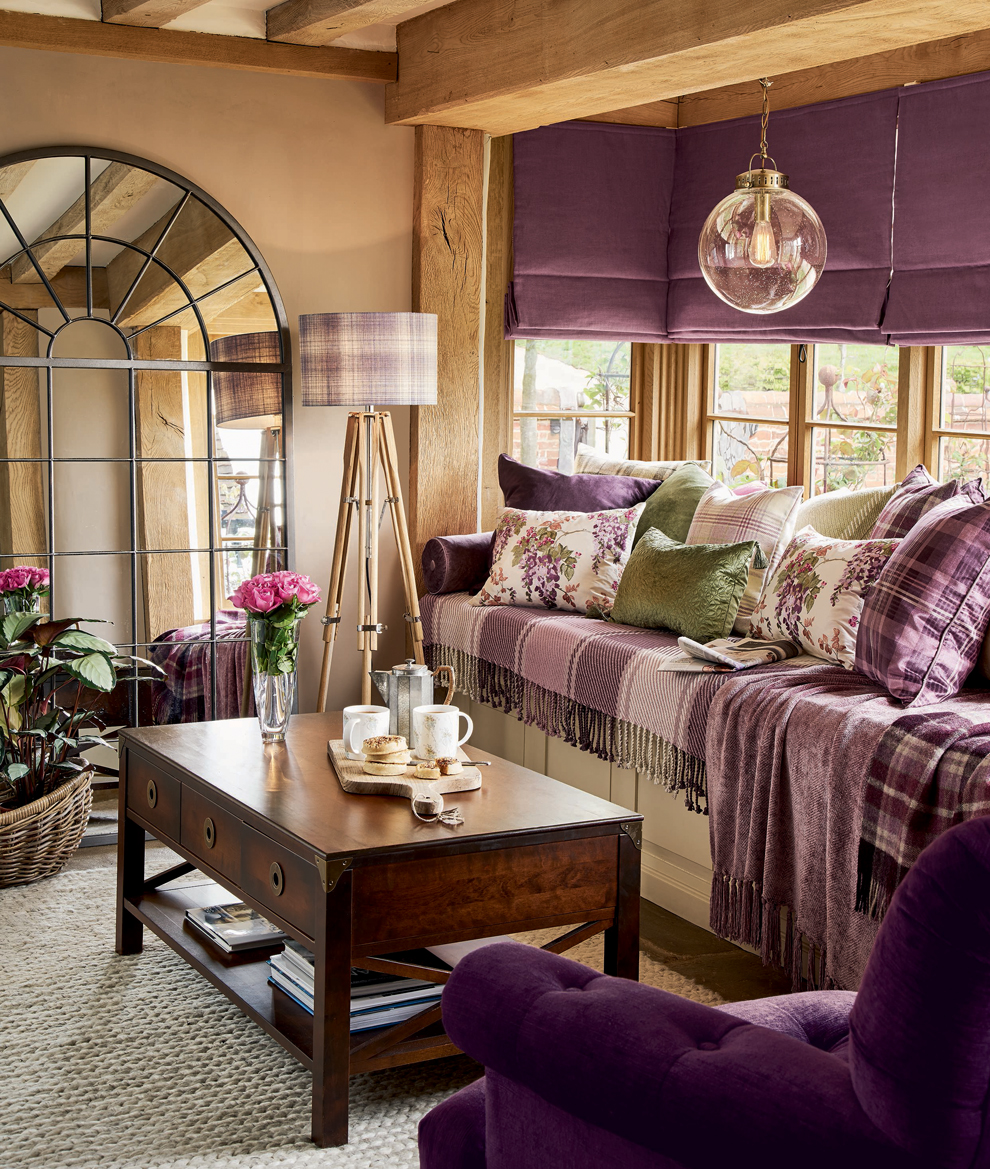 Do you have any purple accents in your home? Let us know below or on Twitter @LauraAshleyUK