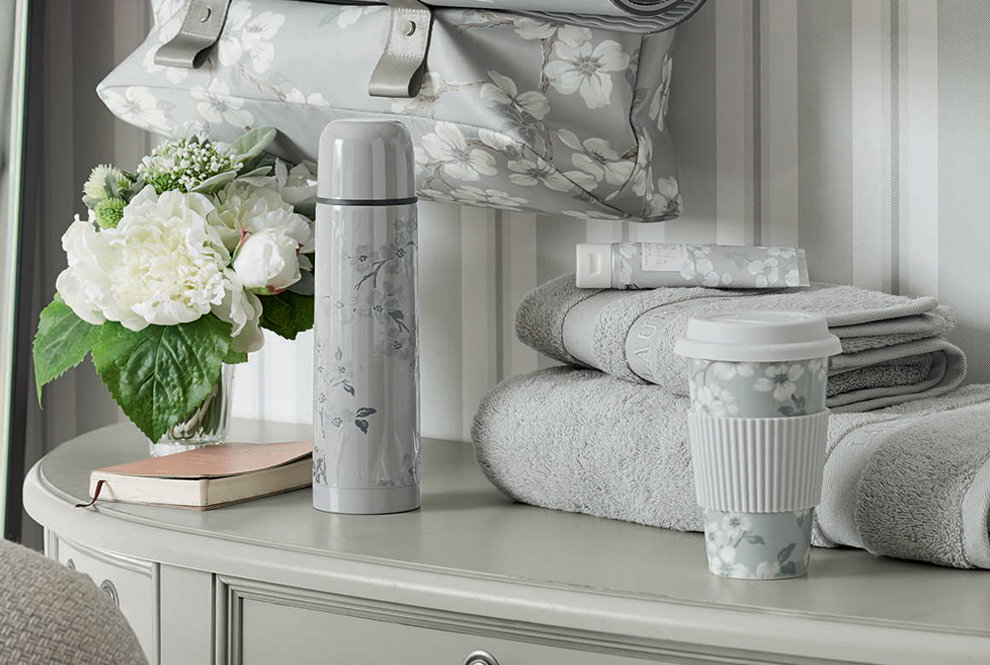 Welcome in 2018 as a happier and healthier you with our wonderful wellbeing range... read more
The festivities are now over and 2018 is here which tends to mean most of us are thinking of New Year's resolutions to try this year. If you are like us and are guilty of overeating and drinking a little too much this past season then don't fret as we have got the perfect accessories for you to help you boost your wellbeing in this New Year.
Discover our wonderful edit of home accessories chosen specifically to boost your happiness and wellbeing. From ambient candles and soothing room sprays to spa sets and vanity cases, a stylish new bliss awaits. Created in our stunning silver Iona print with matching pops of pink, these accessories will truly help in making a happier and healthier you.
Fitness First
We don't need a personal trainer to tell us that a healthy body = a healthy mind. Whether it's the gym, home workouts, walking the dog, or running to the shops, any kind of exercise helps!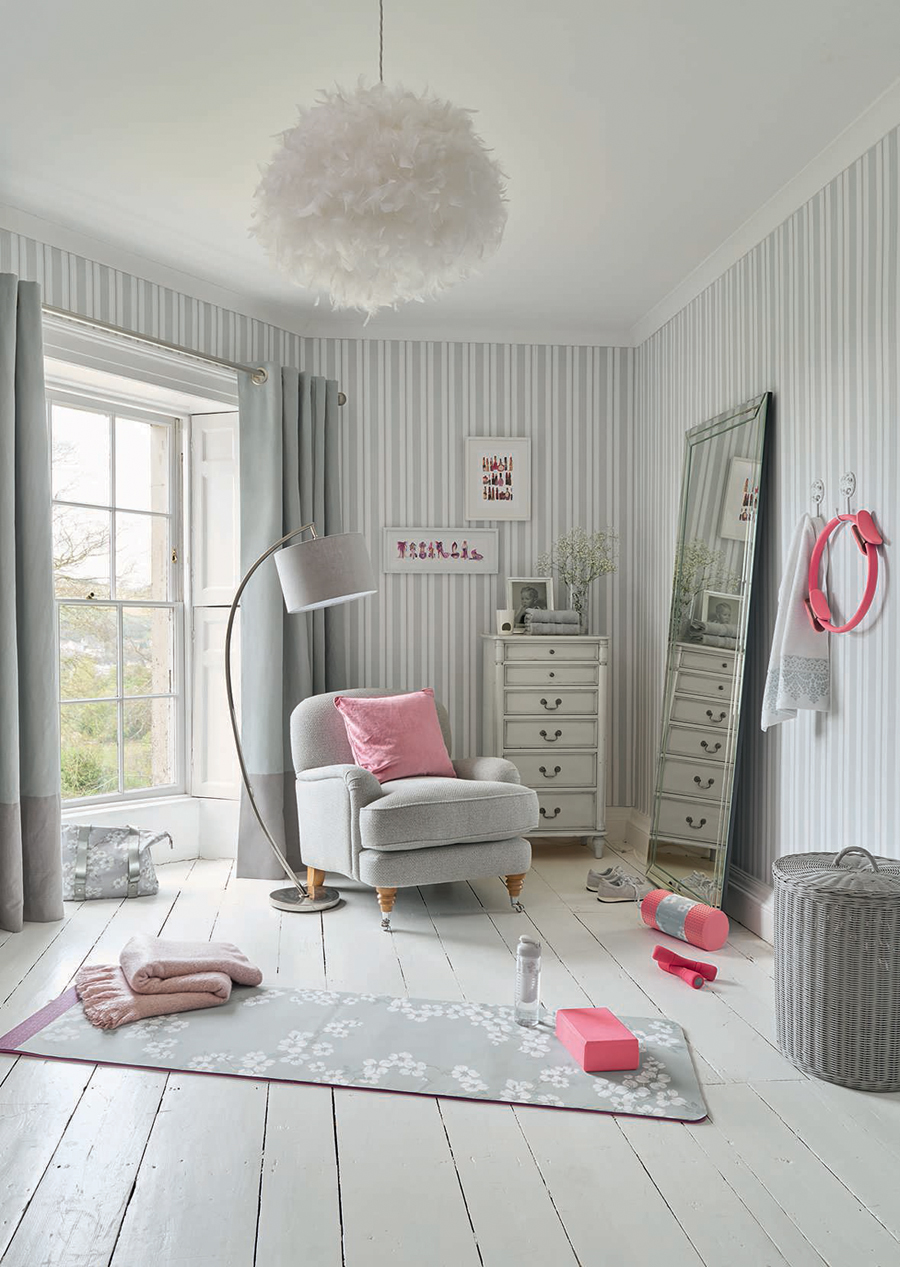 Now you maybe thinking that this is easier said than done, well actually you're right! So this is why we have created some beautiful wellbeing accessories to give you that little extra push. (How could you say no to a floral printed yoga mat).
Fragrances
Fragrance sprays, scented candles and diffusers freshen up any room and create a calm and welcoming atmosphere. Making sure your home is a homely place that you're able to relax in is just as important when it comes to your health and happiness.
Relax
Amongst our busy lives, we regularly forget to take the time for a little downtime and what better place to have that time than in a bubble bath?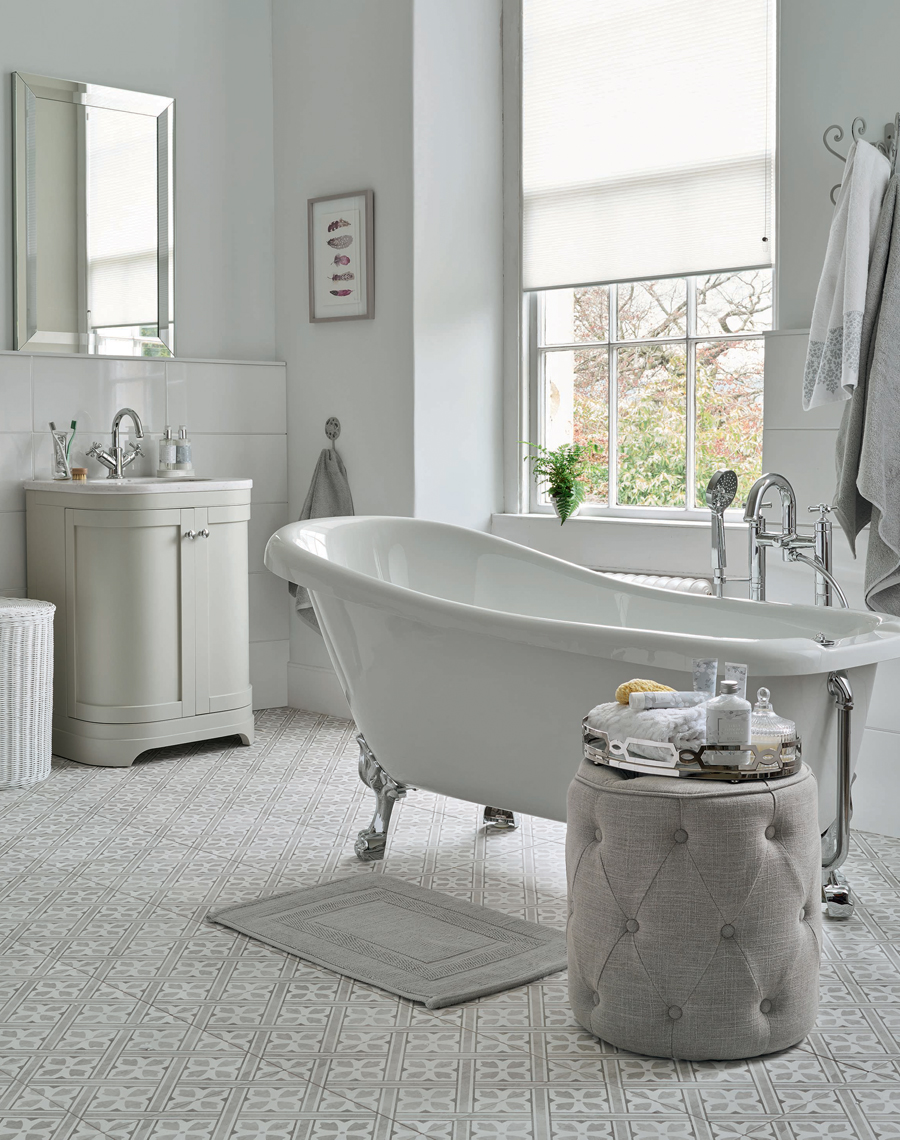 Light a candle, put some calming music on and enjoy a long soak. It's important to let your mind rest and switch off for a little bit. It also helps to have a bathroom as dreamy as this one (we're still dreaming).
So with a few very simple steps, you can make sure 2018 is a year of boosting your wellbeing with some help from our gorgeous range of accessories.
What changes will you be making or continuing this year? Let us know below or @ LauraAshleyUK.