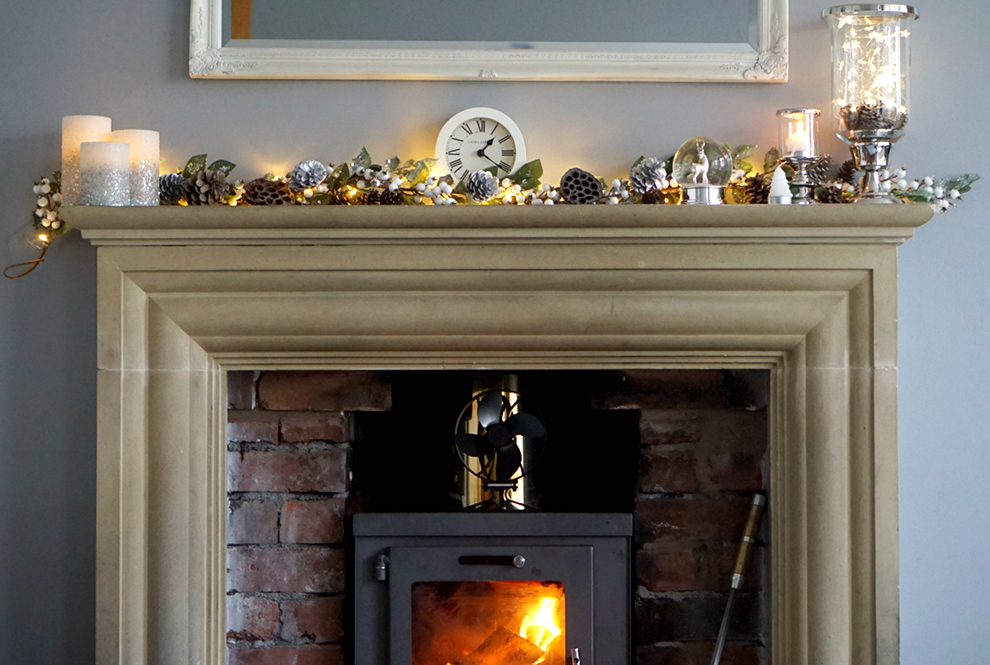 December is here and brr isn't it chilly? So what better way to warm up than with a festive fire?... read more
December is here and brr isn't it chilly? The lovely Sarah from Extraordinary Chaos is here to warm us all up again with her festive fireplace.
Winter is here in full force; the sunny but cold frosty days that make winter great are out. Even the most hardened winter hater can't help but smile at days when the sky is blue and the ground is crunchy and white. I would go as far as to say these days should be welcomed and celebrated. Let's not forget how miserable 2015 was? With 6 weeks of endless miserable rain? So yes, cold and frosty will do me nicely.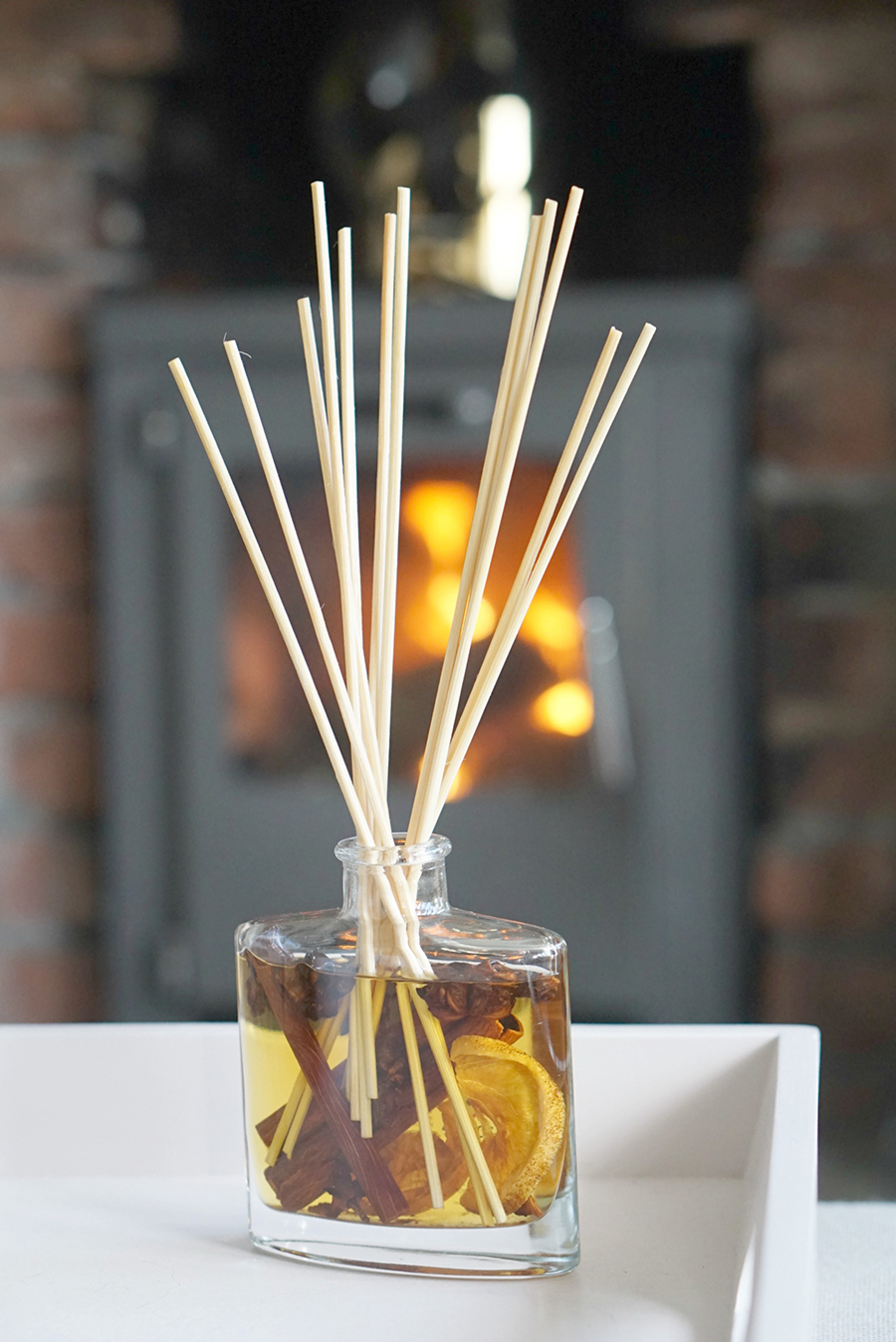 It is also the best excuse to make a cup of coffee and light the log burner. I would be lying if I said this wasn't every day. But why have a log burner and not use it? It's my favourite sort of winter evening, all snuggled by the fire, chilling with my little family and a giant lap dog (We haven't got the heart to break the news to him that he isn't tiny, he truly believes he is)
Having a log burner is so important to us; it's a key feature of our home. And as we house hunt it's a must-have item. We have spent hours working out how we can fit one into a new build home!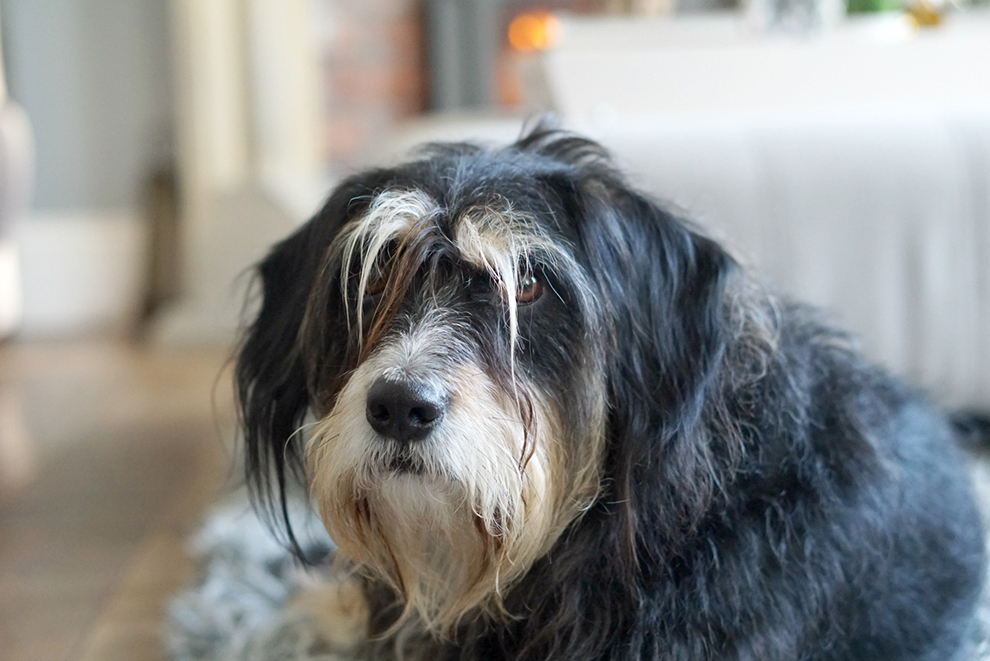 Winter walks wouldn't feel the same if we didn't have a roaring fire to return home to. Somewhere to warm our toes and enjoy a frothy hot chocolate loaded with marshmallows as we watch the flames dancing with a festive film on and a roast dinner cooking in the oven.
A huge part of a fireplace has to be adorning it with all things festive, sparkly and twinkly.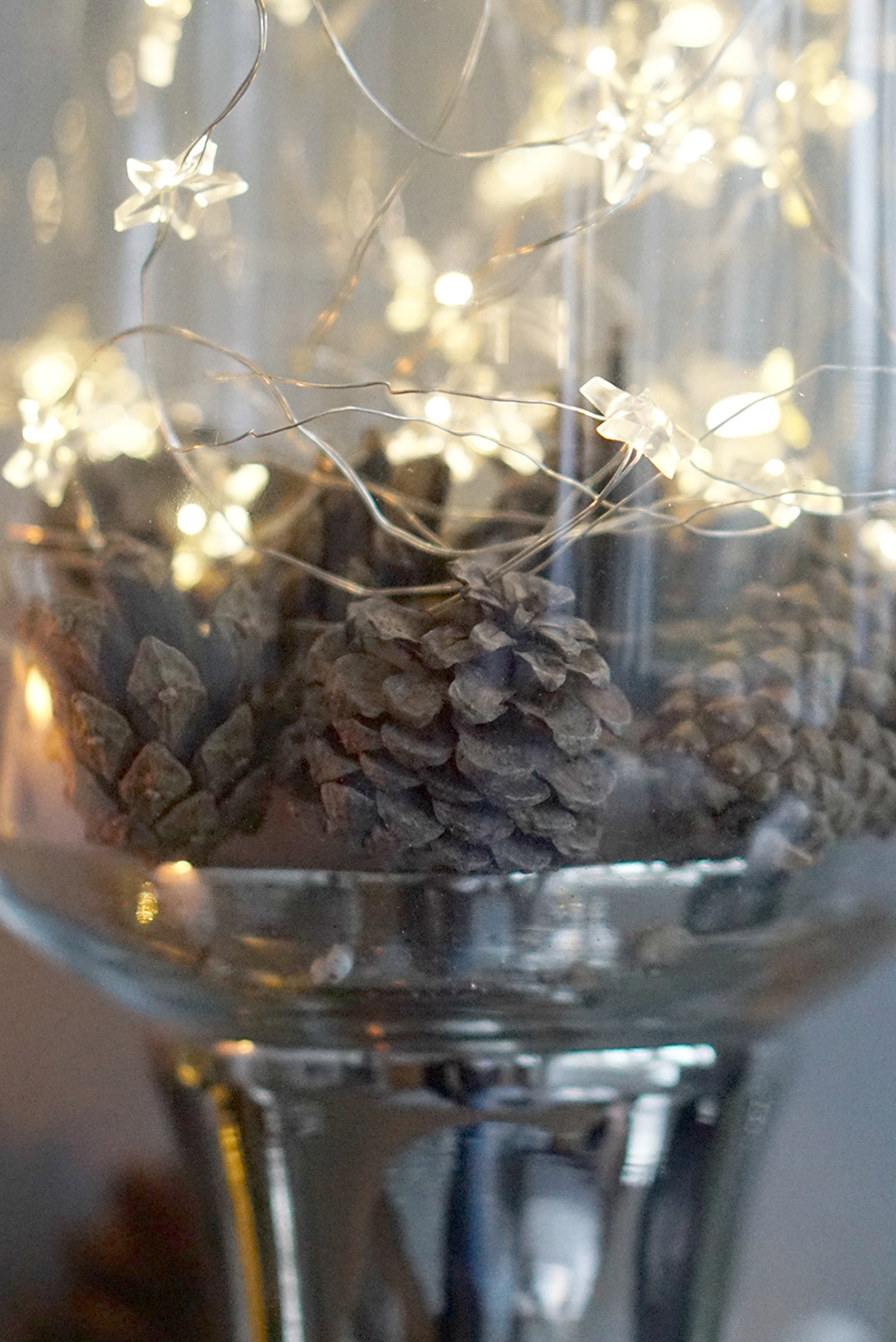 As white is my chosen theme for the lounge this year, of course, the fireplace has the co-ordinate. Candles also have to be a feature; you can't have a festive fireplace without candles dancing light around the room. However, I am always mindful of Christmas decorations and candles.  Laura Ashley have thought about this and offer a wonderful range of battery operated flickering candles and pretty strings of mini lights.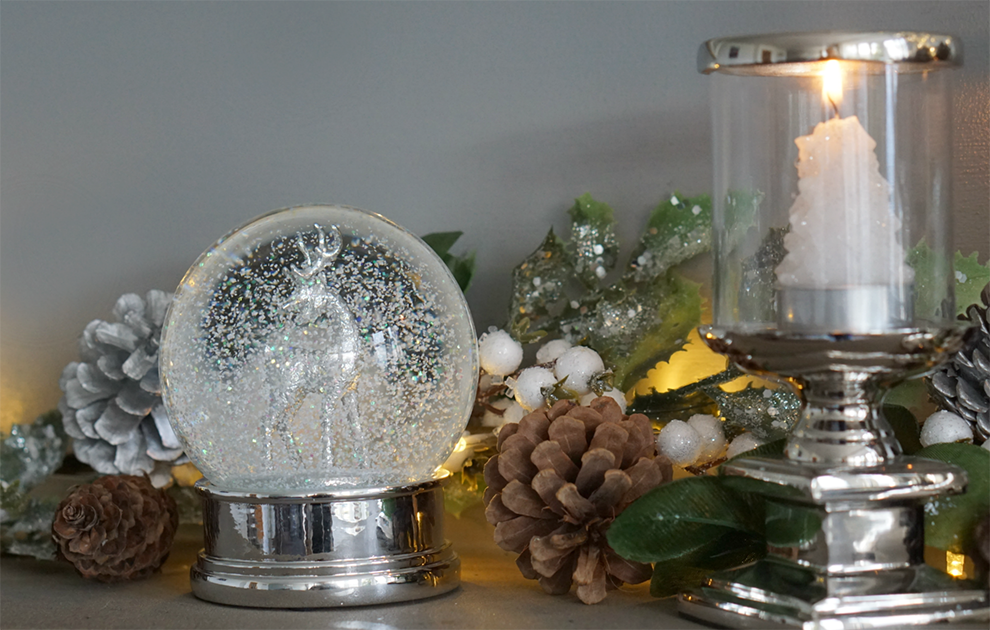 My aim was to recreate the look on the Laura Ashley website which is simple and sparkly but pretty and understated. My base for the whole look was the lit garland  and with the addition of pine cones that the boys have collected over the years gave it the natural look that I wanted to achieve.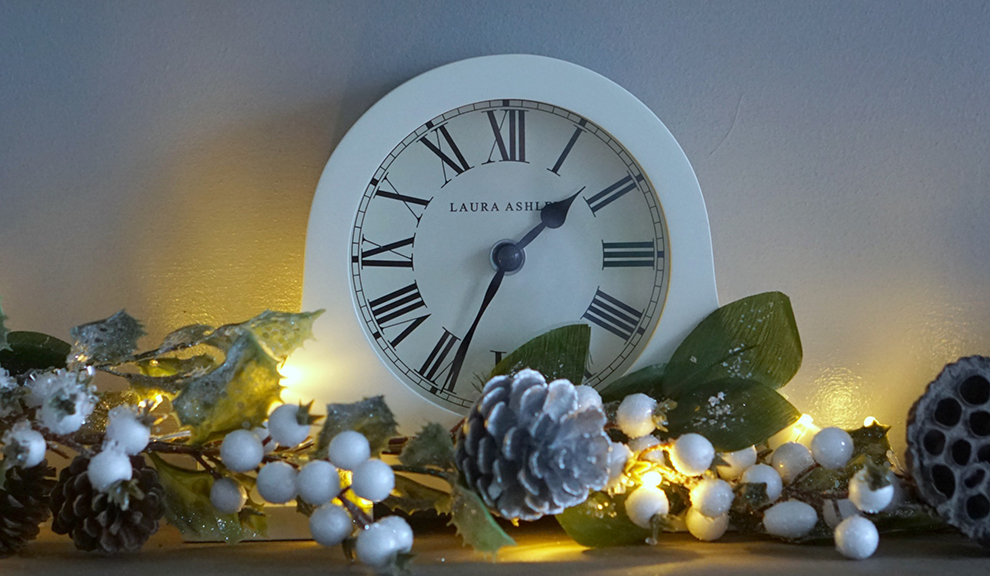 I have also been looking for a simple mantle clock for soooooooo long now and the Holborn cream clock fits perfectly with the look I wanted to achieve. But will also look great going forward into the new year. The finishing touches are pieces that I can use all year round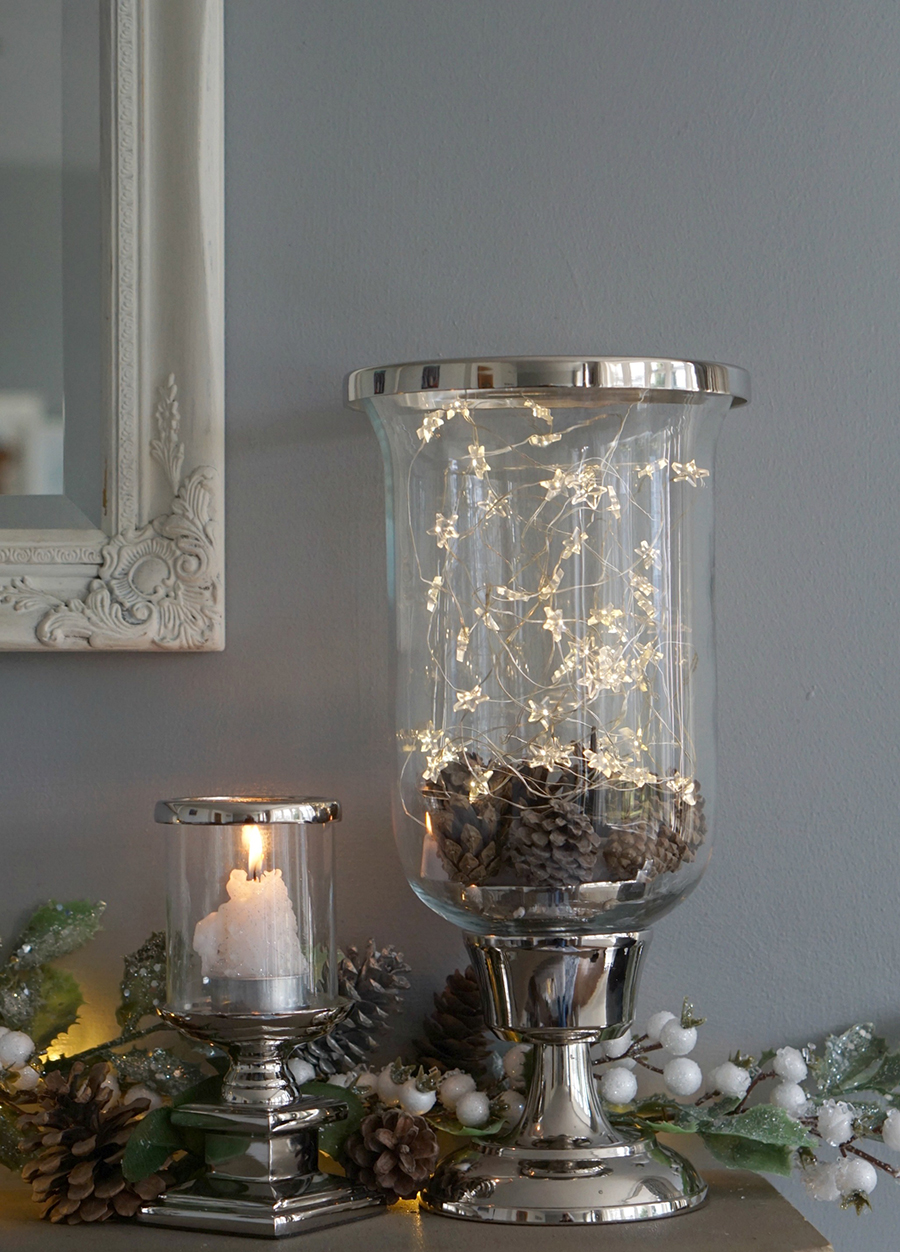 Sound investments such as the hurricane vase and tea light holder, with pretty Christmas tree candles that I can light when we are sat around the fire. And I just adore the star light's I have displayed in the hurricane jar, with the pine cones hiding the battery pack perfectly. I am thinking I may get away with this beyond the festivities, what do you think?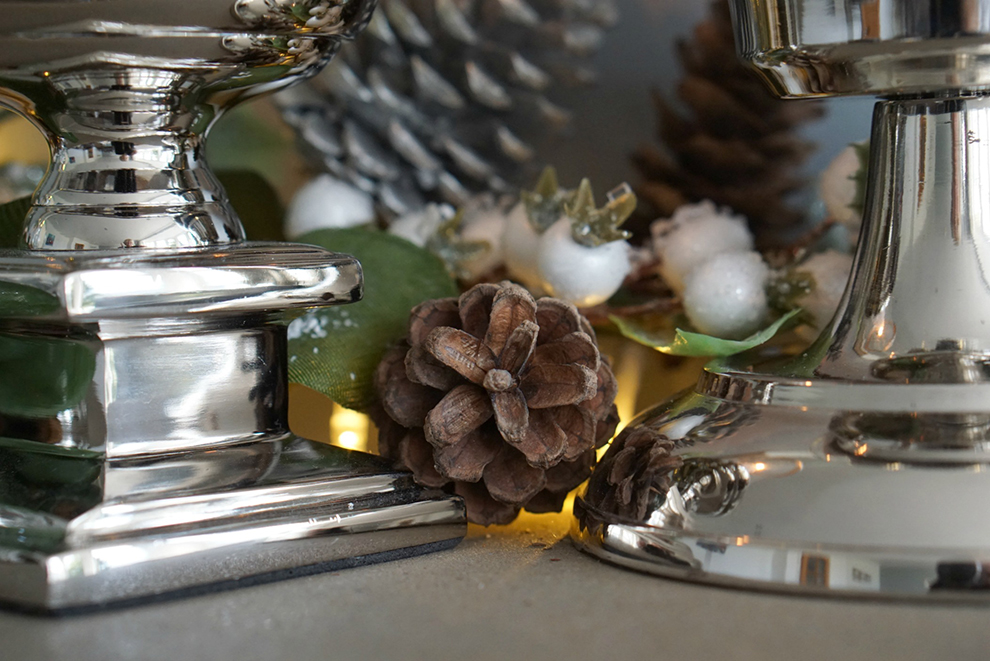 However, you can't have a festive display without a snow globe and this stag globe is the prettiest. Although I fear for its safety as even as teenagers, the boys cannot resist giving it a shake when they are stood near the fireplace. There is something about a pretty snow globe that brings the child out of us all isn't there?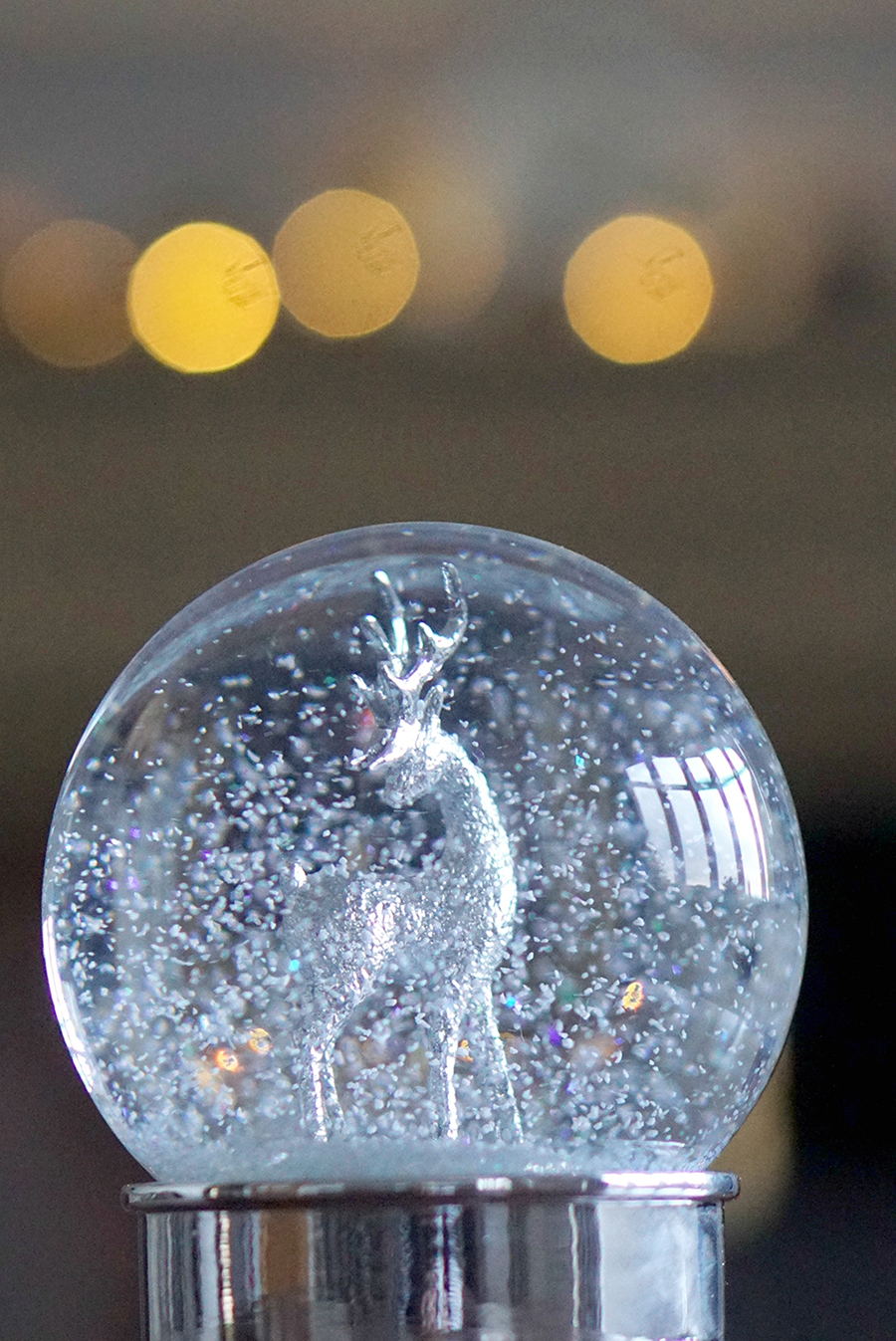 Now all I have to do it sit back with a mulled wine and enjoy the season. Full of festive movies family time and lots of long country walks. And of course the promise of a twinkling, roaring fire on our return.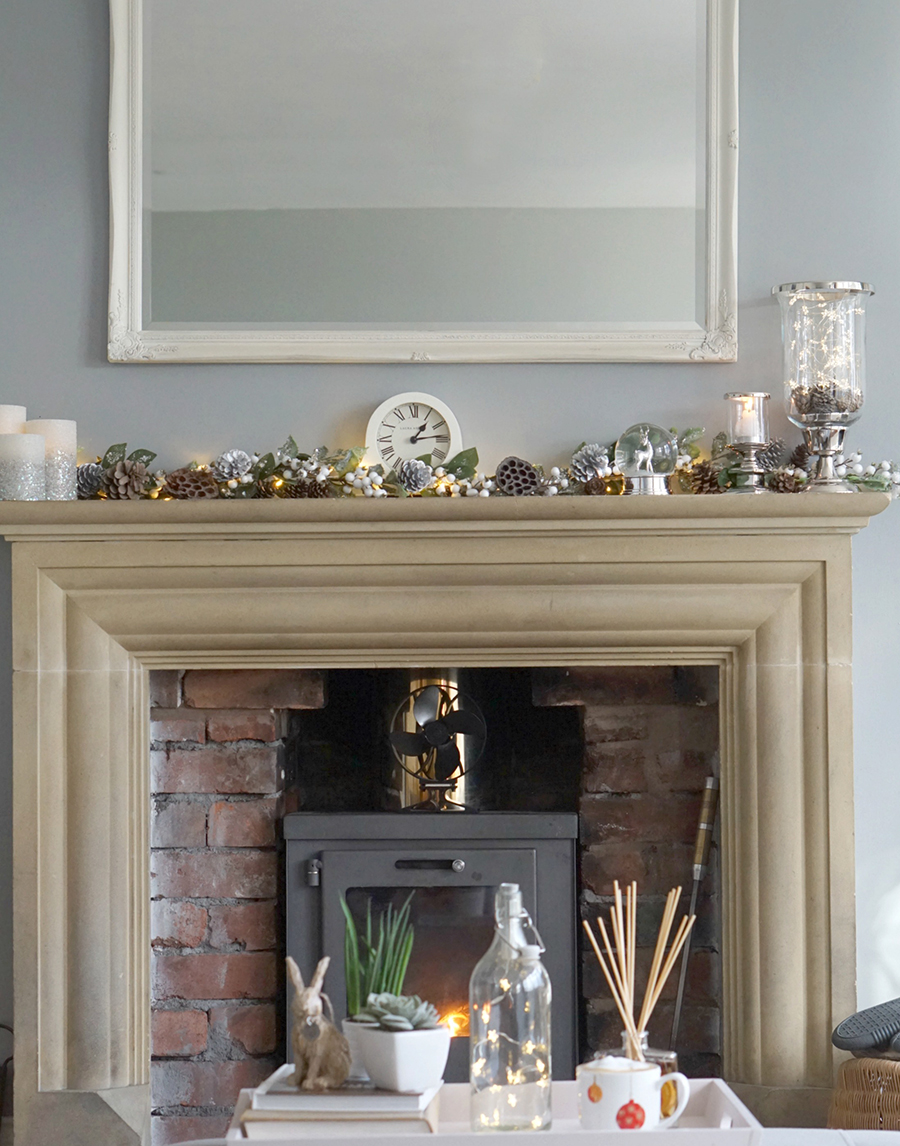 How are you decorating your fireplace this season? Let us know below or @LauraAshleyUK.