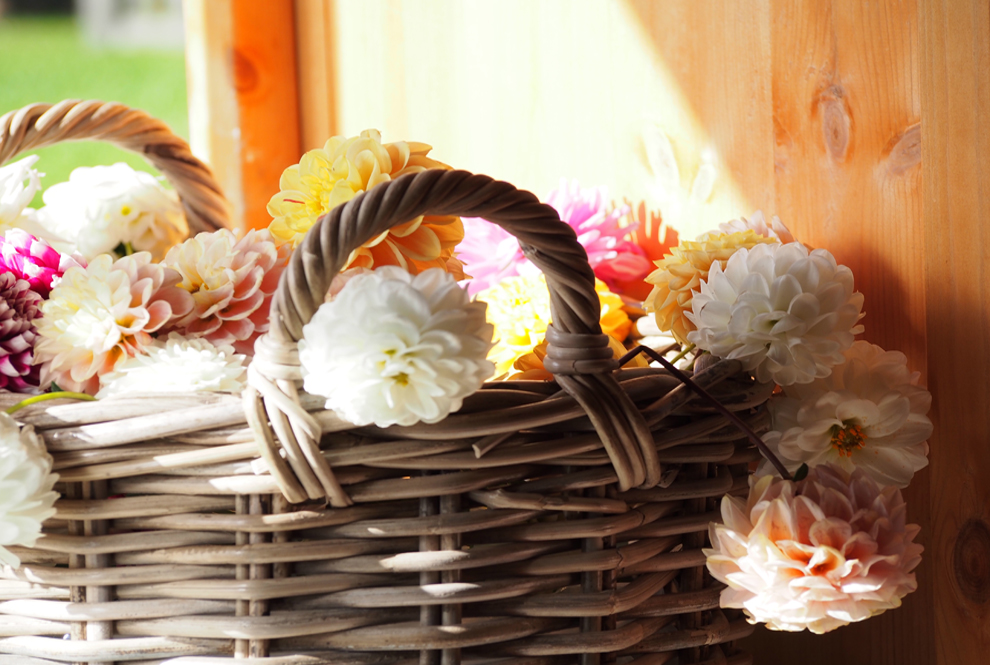 We've got the best storage tips just for you... read more
We all have our hobbies, bits & bobs, and keep-sake items that need that extra storage, but nobody likes boxes laying around their houses or plastic tubs. So what about something a little bit different? Mary from My Model Mummy has the best ideas for you all…
Every budding photographer needs somewhere to store their equipment and the day I was sent some great storage pieces from Laura Ashley was the day that my life became easier.
I grow cut flowers at home in my flower patch and use them to style events and images. Sometimes I may not always have the correct foliage or flowers for the season or project I am working on but I have no need to worry as my neighbours are keen gardeners and always have fresh patches full of wonderful blooms in their allotment. I am so blessed that we are always willing to share our garden loot and I will admit that my elders grow much better flowers than I do. I am slowly learning all their secrets to great soil and hardy flowers. I also love the fact that the older generation grow Dahlia and sweet William. Both flowers that were always looked on as old fashioned – I like to say vintage but they have recently made a comeback into the cut flower patches of our English country gardens.
I have been sharing my photography knowledge with a handful of friends this year and we have enjoyed getting together with our cameras to style projects along with a leisurely chat, tea and cake. The ladies were very impressed when I arrived with a storage caddy filled to the brim with styling accessories, floristry wire and flowers. Such a great storage solution which means I am no longer carrying several bags of props and can keep everything I require in one place. I use the extra large storage caddy from Laura Ashley.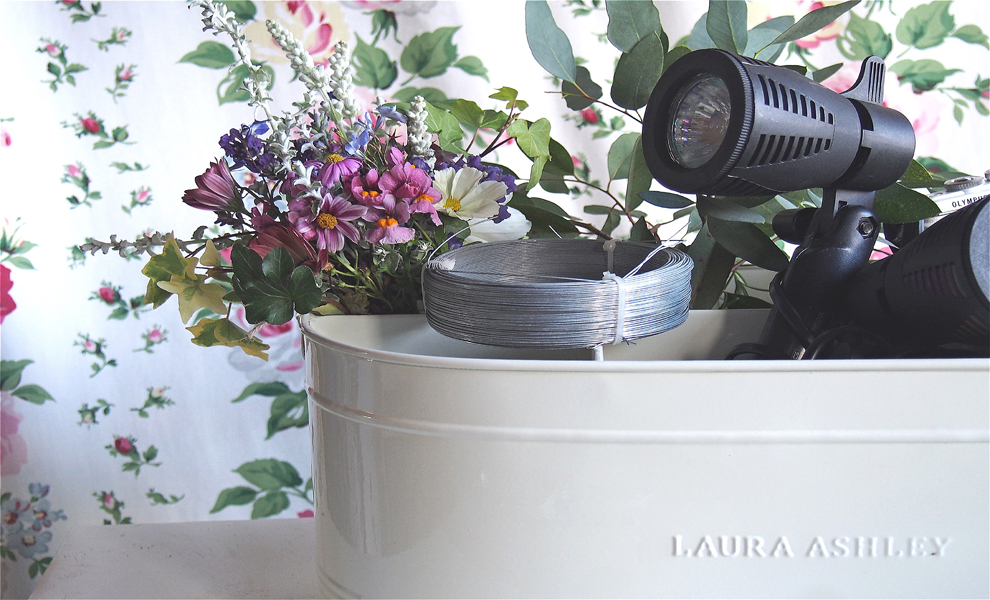 But sometimes my job as a photographer does not always entail snapping beautiful images of petals and blooms, some days I film a school choir and recently I have stepped into the music industry to film a well known country singer. This means I go to work armed with lights, tripods and always need to ensure I have spare batteries and more than one camera.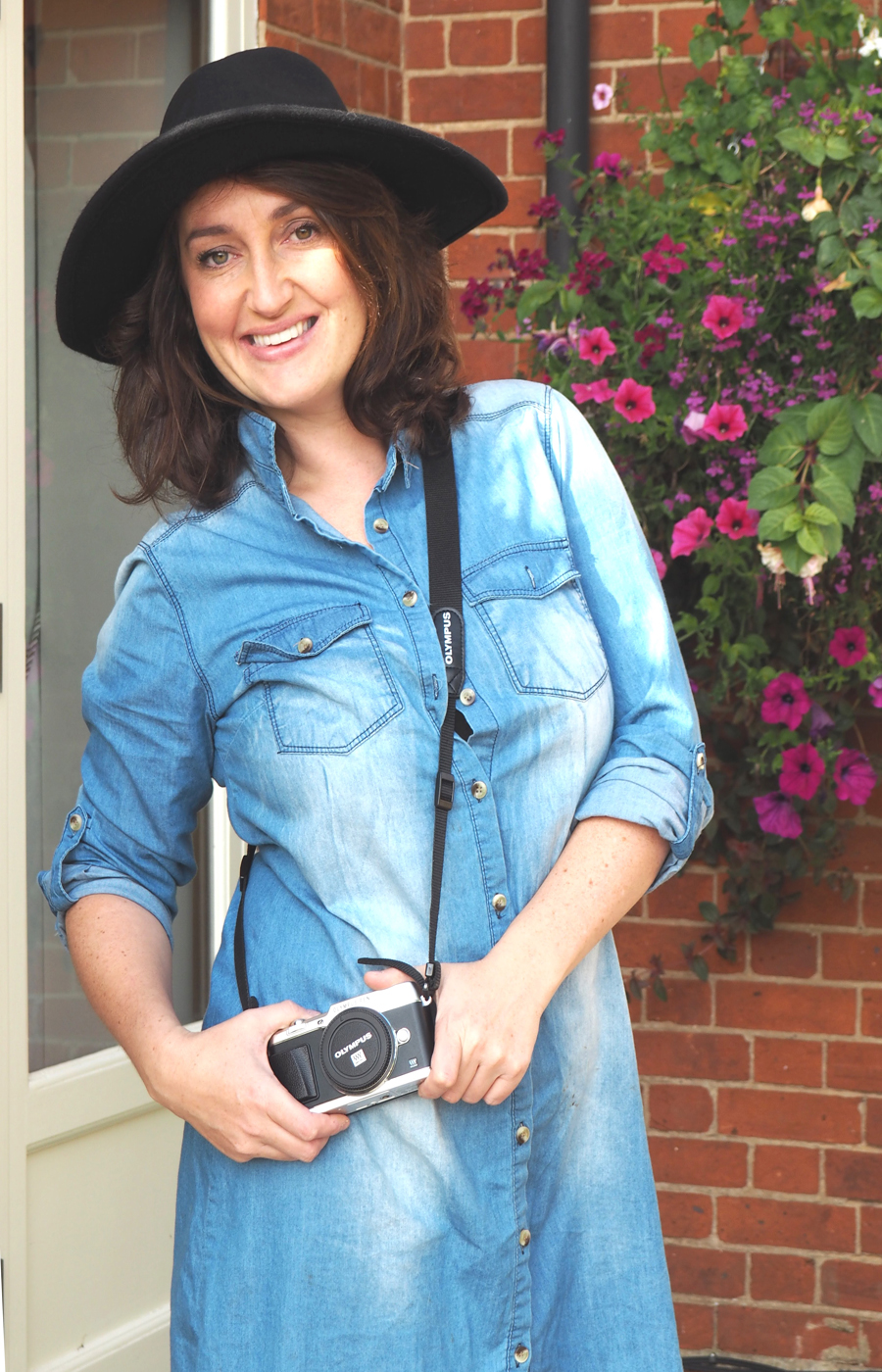 I use a selection of Olympus cameras because they are compact and portable. When I am filming at the recording studio my caddy really comes in handy as I have everything placed by my side in one place. Sound rooms are a little tight for room and I don't feel as if I am getting in my colleagues way by cluttering up their personal space with all my equipment.
Storage for flowers
I have a rose garden also which means the flowers I cut to display in the house or take along to an event usually have a long stem. I love to arrange them all into a basket and use it as a photography prop first before I place them where they need to be. I have been using my baskets recently from the Kubu range at Laura Ashley to store my Dahlia which I have chosen from my neighbours patch.
Although we have been extremely lucky with the weather and sunny days in November there will come a time when Winter makes an appearance and the dark days draw in along with the nights. This will be the end of the gardening year for me and I will have to await the arrival of the bulbs I have planted for Spring. I long to see the colour of fresh tulips and overpowering daffodils lining the flower beds. I have planted an array of white and blush tulips in terracotta pots which I plan to store in my baskets by the front door when they are in full bloom. I love to display something pretty as a welcome for our visitors.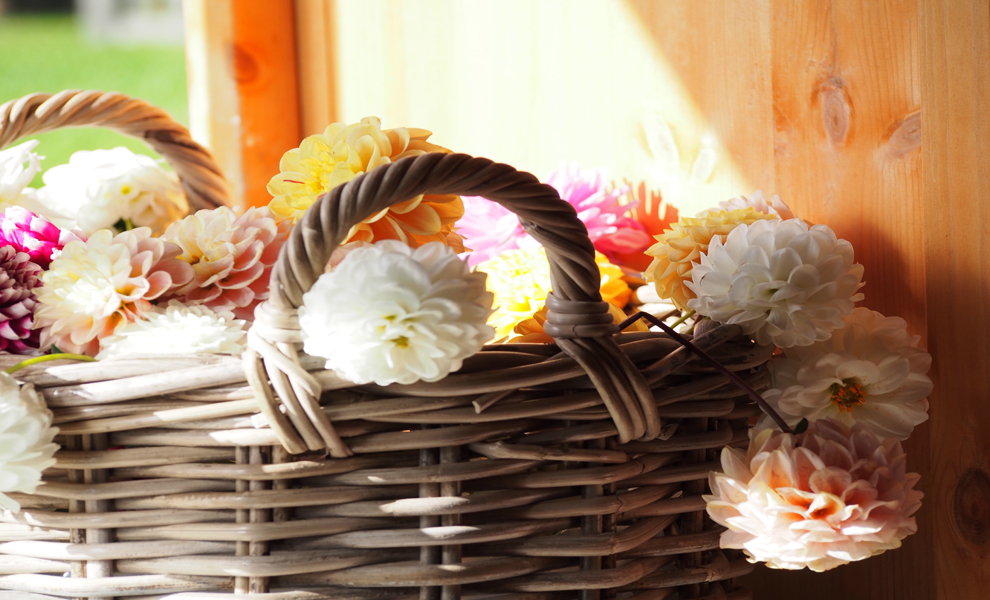 Until the warmer season comes around I will be closing the garden gate and enjoying an open fire, smothered in cosy blankets. Using my Kubu storage baskets of course which are amazing scene setters for our traditional farmhouse.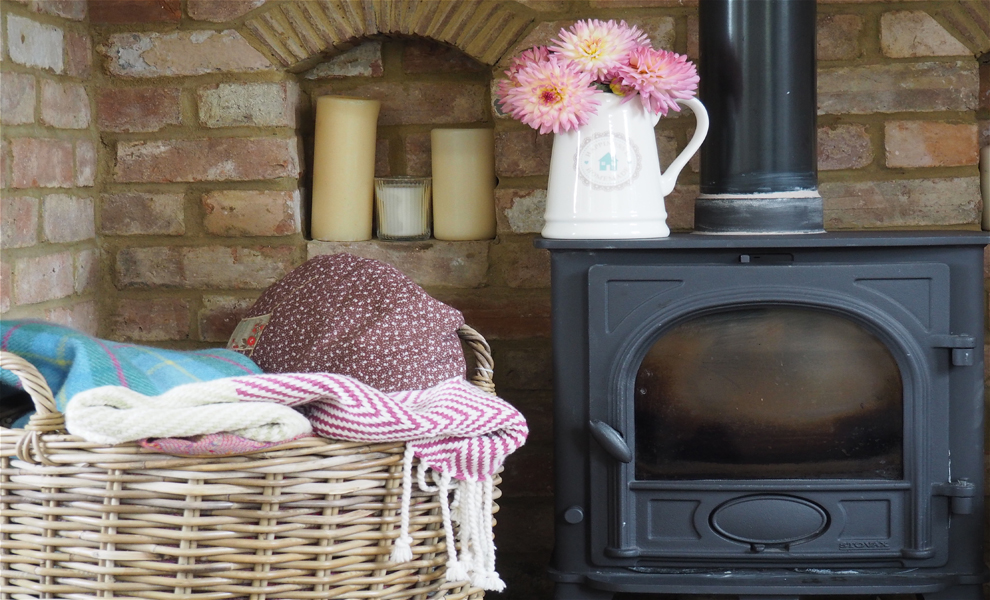 We think Mary's idea of using our Kubu storage baskets is fantastic! Makes the house look tidy and stylish! How do you store your things in your home? Let us know below or on Twitter @LauraAshleyUK