Learn more about the Laura Ashley Rattan Collection read more
Texture is a big thing this summer with materials such as rattan and wicker leading the way in interior and exterior décor. With outdoor space increasingly becoming an extension of your indoor style, the Laura Ashley Rattan Collection, exclusively from leading cane and rattan specialist Daro has been designed with this at the forefront to suit both traditional and contemporary homes. Beautifully handcrafted using strong rattan, the sleek curves of the intricate weave are exquisitely matched by the exclusive collection of Laura Ashley fabrics.
The Laura Ashley outdoor collections are similarly constructed with high quality and hard wearing, weather and UV resistant polyethylene rattan, guaranteed for 5-years*, simply clean with diluted detergent, warm water or a power hose and furniture covers are great to use for that additional protection.
Indoor Collection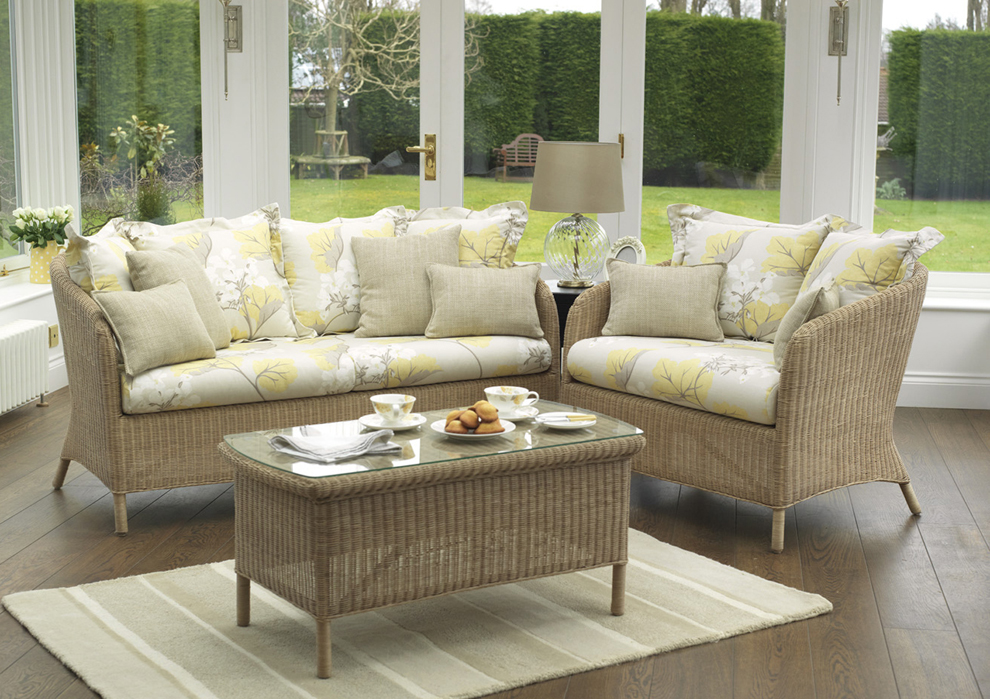 This range includes a unique comfortable snuggler chair that complements the large sofa. Made from the best quality hand-woven rattan, the attractive Harvest brown wash allows you to mix and match a number of beautiful Laura Ashley fabrics to suit your room.
This beautifully handwoven range is ideal for any room in the home, with the compact chair especially suited to hallways, bedrooms and smaller areas as well as conservatories. Use a combination of Laura Ashley prints and upholstery fabrics to make it your ideal choice.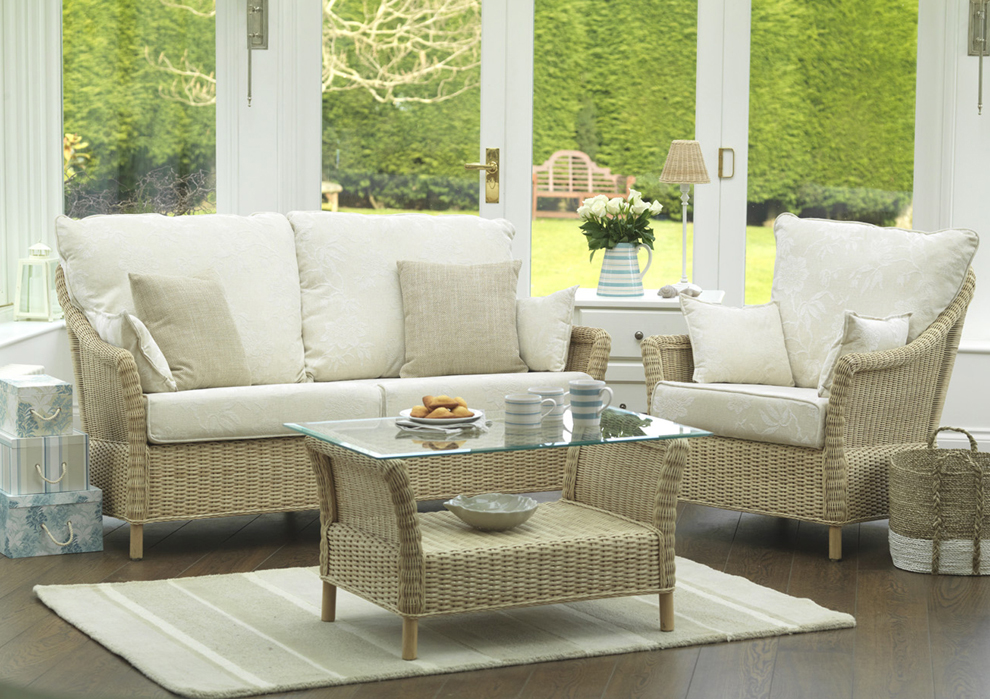 Unlike other ranges in the Laura Ashley collection, this range has steel sprung bases. The Blenheim range comes in Light Natural Wash finish providing extra comfort, perfect for long afternoons in your conservatory or sunroom.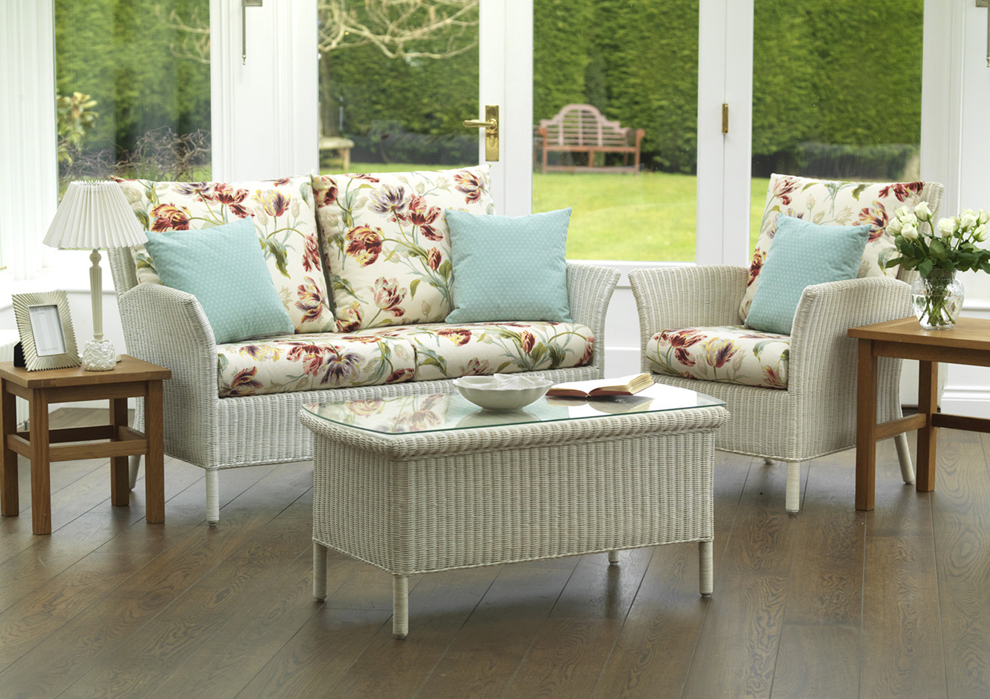 Handwoven into an elegant weave, the Wilton range comes in a white or grey wash finish and is available with matching table accessories. Combine with fabric from the Laura Ashley collection to create a beautiful contrast.
Outdoor Collection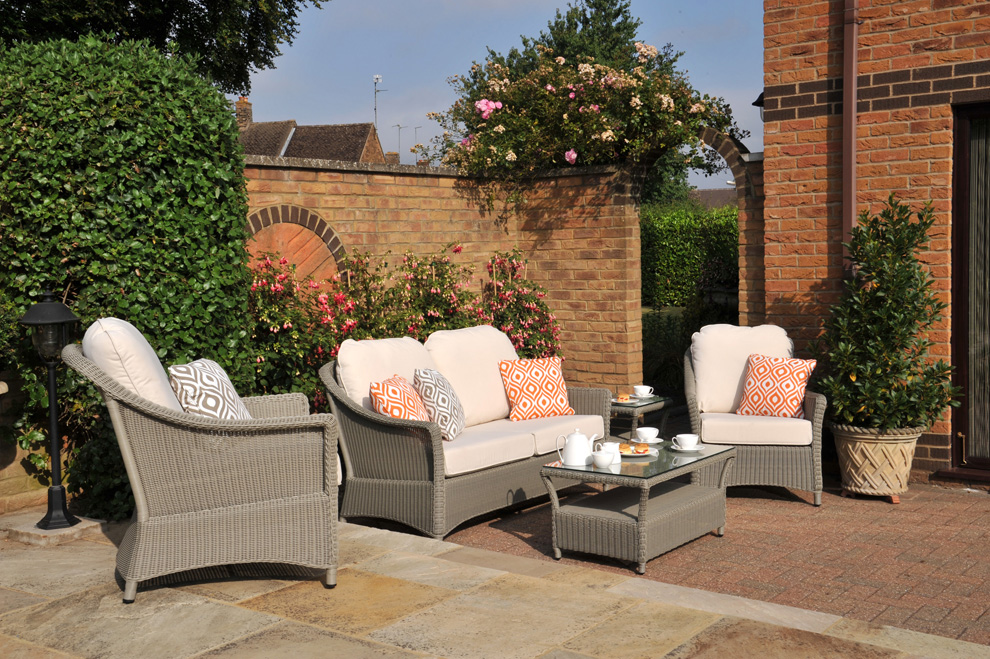 Part of the Laura Ashley Rattan Collection, this range can be used both indoors or outdoors and it's great that there is a large selection of internal and external fabrics to choose from. The charming pale French grey weave gives this range a classic-modern look.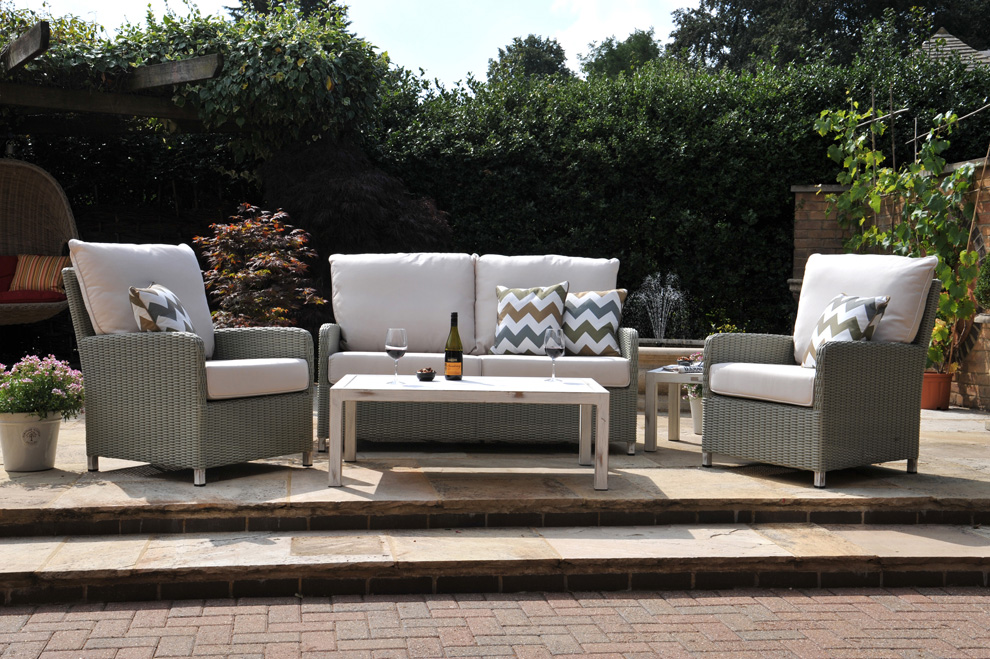 The Stratford range is also part of the Laura Ashley Rattan Collection. The range has elements to choose from which suit all occasions whether you're lounging or dining. Pick from a choice of lovely colours, including a beautiful hedgerow and pale French grey.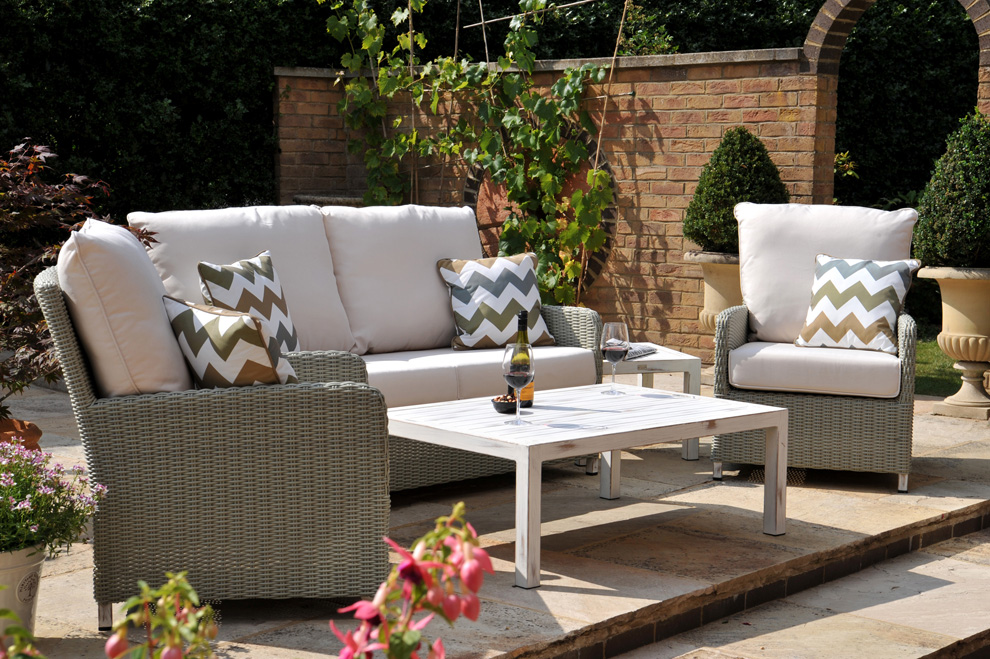 Visit our website for more information on the styles, exclusive accessories and fabrics.
The Laura Ashley Rattan Collection and fabrics are available to order through stockists.
Use our dealer locator to find your nearest stockist
Do you have Laura Ashley Rattan Furniture in your home? Share your pictures via Twitter @Darocane & @LauraAshleyUK