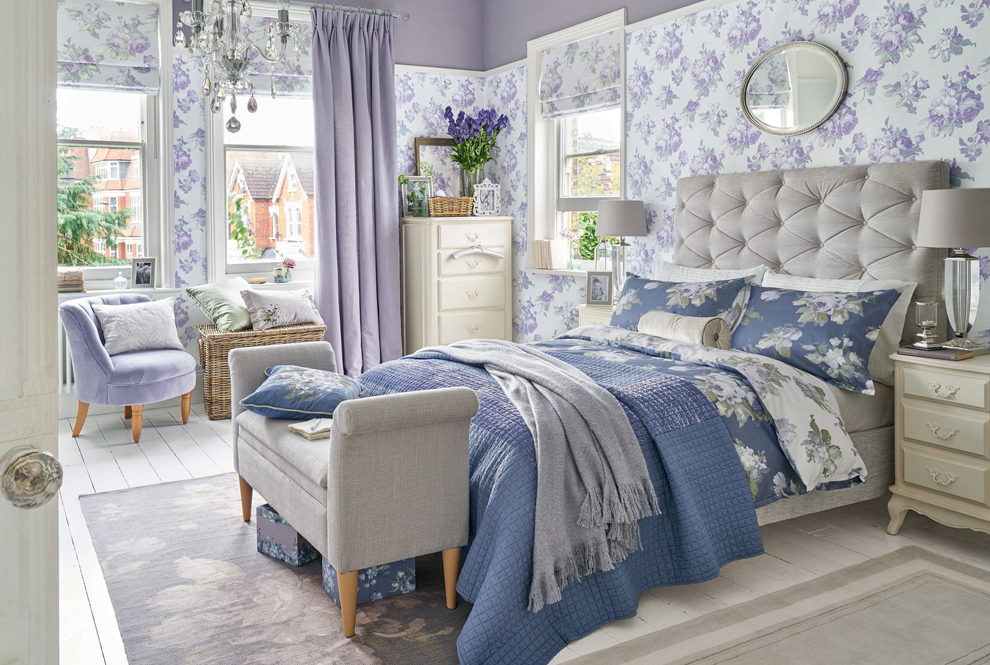 Join us as we take a look at our stunning French Romantic SS18 home collection... read more
With our new SS18 collections well underway we thought it was about time we introduce you to our stunning first collection. French Romantic.
Old meets new in our French Romantic story, lead by the beautiful, hand-painted Violetta print in hues of cool-tone purple. Sugared violet and amethyst white are offset by green hues for a dreamy look that is full of vintage charm. This collection is all about the nostalgia of past elegance, so pieces have been given a stylishly distressed feel, and this is contrasted against rich, luxurious velvet across upholstery for a sense of bygone indulgence.
Soft in colour, but bold in design, the French Romantic Collection is here to woo you with gentle purples and hints of fresh green. Featuring our beautiful Violetta print, you can bring the majesty of spring into your favourite rooms.
Living Room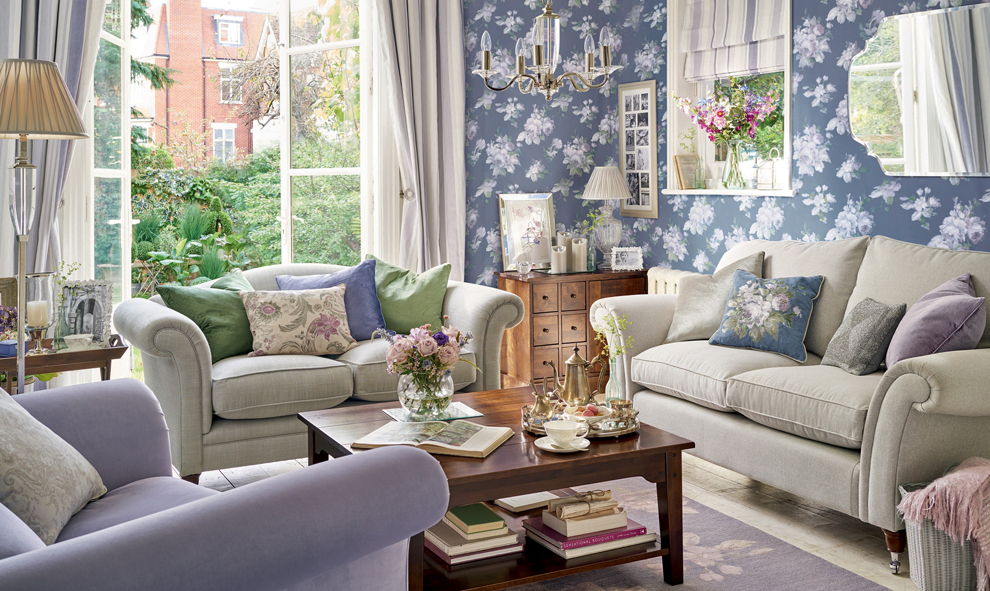 Create a fresh atmosphere so you can make a space in which you can truly relax. Whether it be refreshing your walls or just adding a few simple accessories to your sofas, French Romantic won't disappoint.
Dining Room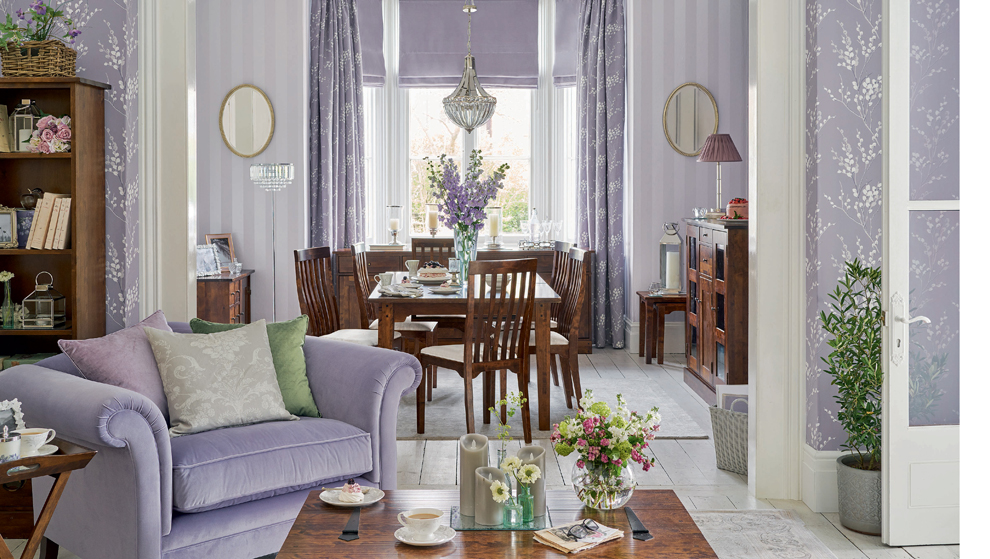 Soft in colour but bold in design, this collection is perfect for making a statement. Featuring our beautiful Violetta print, you can bring the majesty of spring into your favourite rooms, starting with the dining room.
Pair with our bold and beautiful dark chestnut Garrat range to make a lasting impression.
Bedroom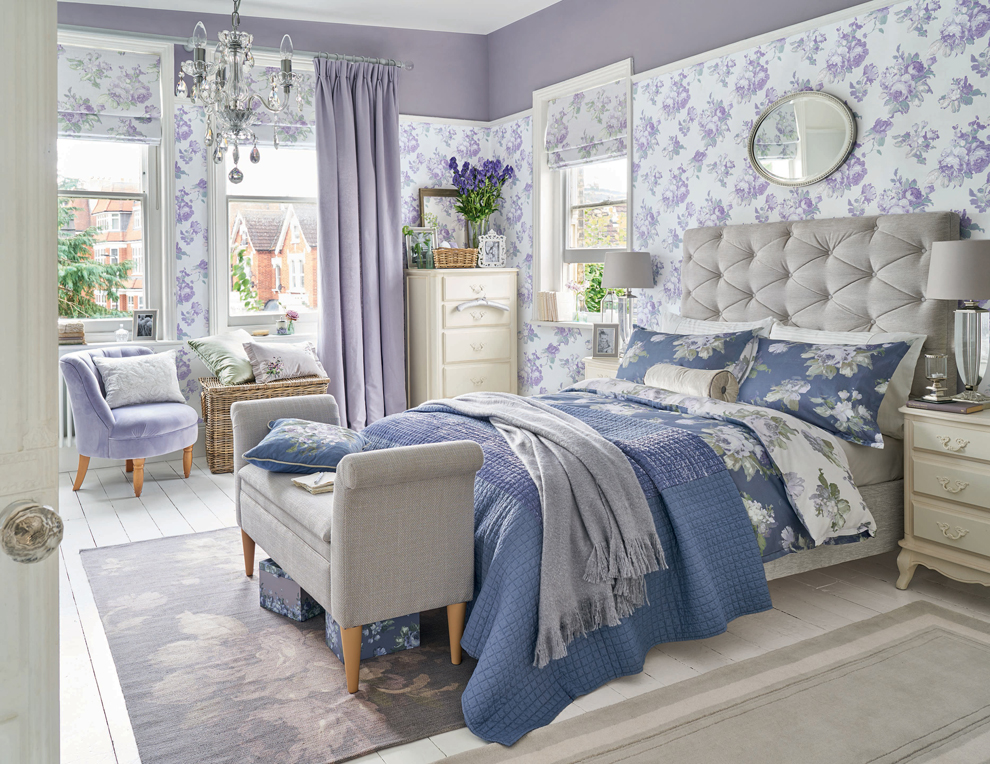 Think pastels with hints of pale iris for your boudoir. You want to be careful to not make your bedroom to loud, as it is somewhere you need to switch off and relax in. If you want the ultra-feminine look go for our Provencale furniture range and crystal chandeliers to finish it off.
Accessories
It's all about the finishing touches with our French Romantic collection. It's bold pattern and colour means it is easy to accessorize a plain canvas with or any neutral interiors.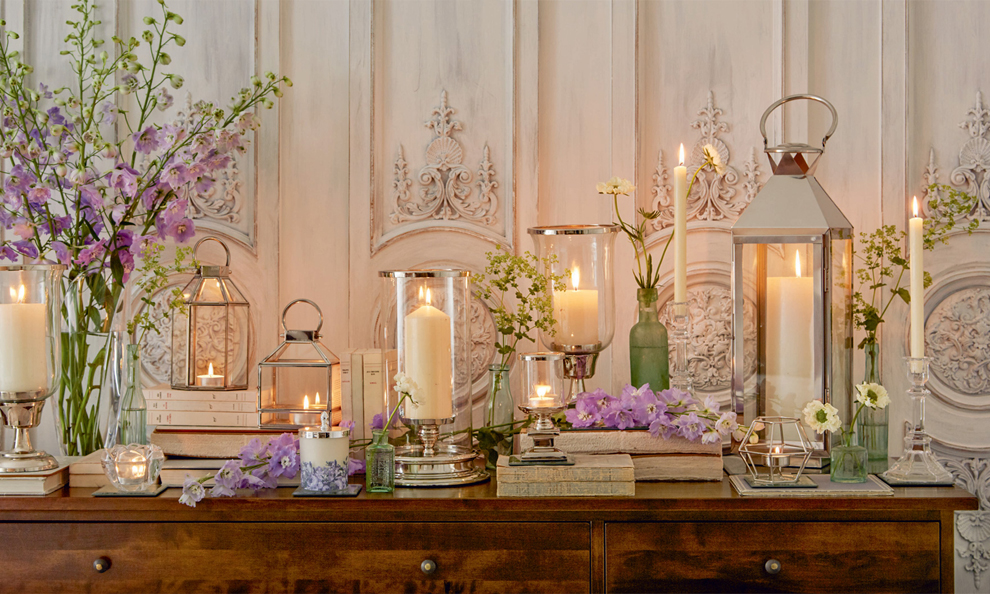 To help with the DIY, our new decorating range has got all the bits and bobs you need to add those special finishing touches.
Why not see how you can get the French Romantic look here with our easy 4 step guide.
Which bits do you have your eyes on? Let us know below or @LauraAshleyUK.