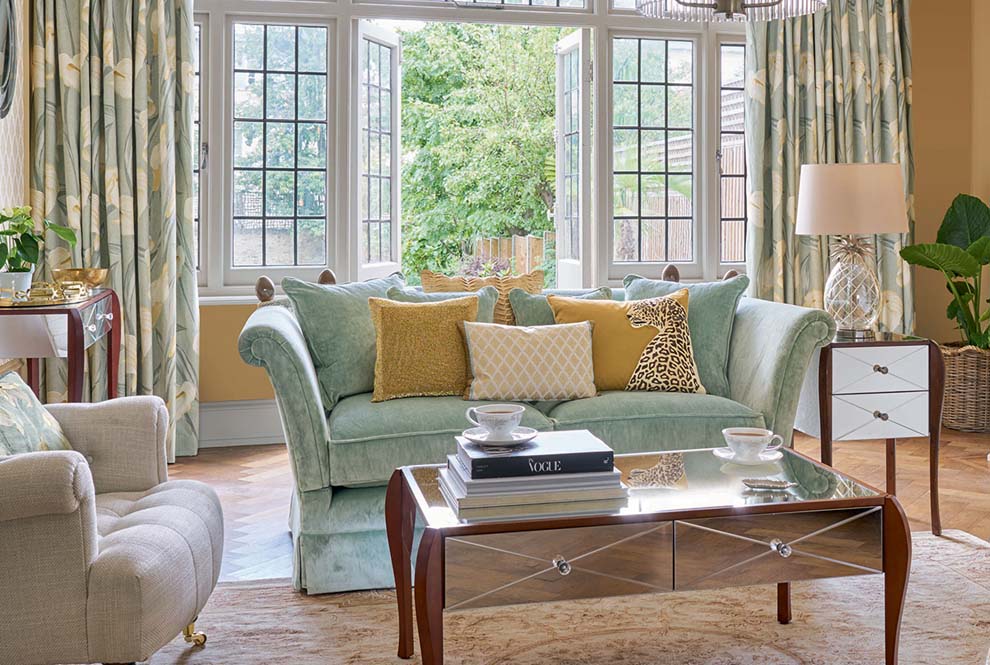 Add some Deco Glamour to your home with our beautiful new SS18 collection read more
For all of you who like to make a statement, this is one not to be missed so join as we take a look at our stunning SS18 Deco Glamour home collection.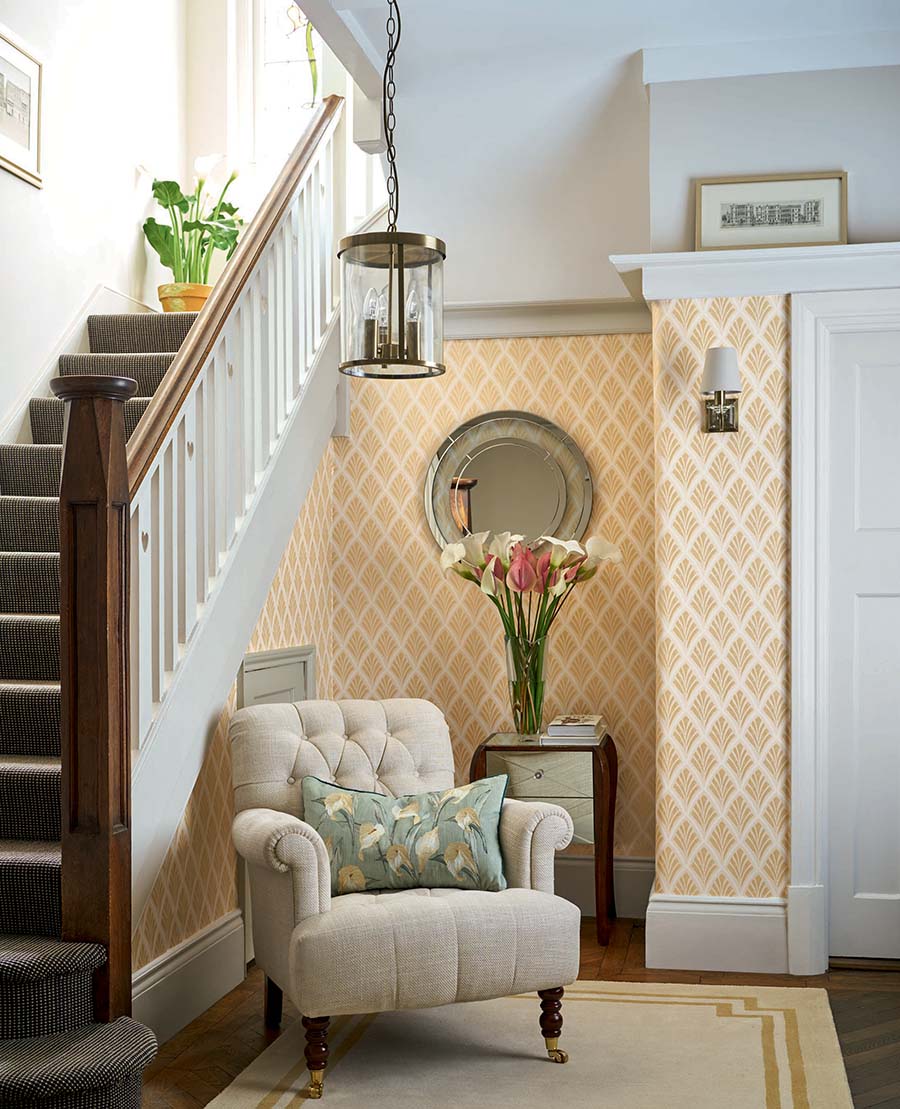 The style and class of the 1930s still holds its appeal today. We have brought forward the best features of this period in our Deco Glamour collection. The stylised lilies is a recolouration from one of our fabulous archive prints. Blown up in gold and grey-green to create the elegant hero print. Modern opulence combines glamour with contemporary living, meaning metallic accents and mirrored surfaces shine under golden lights.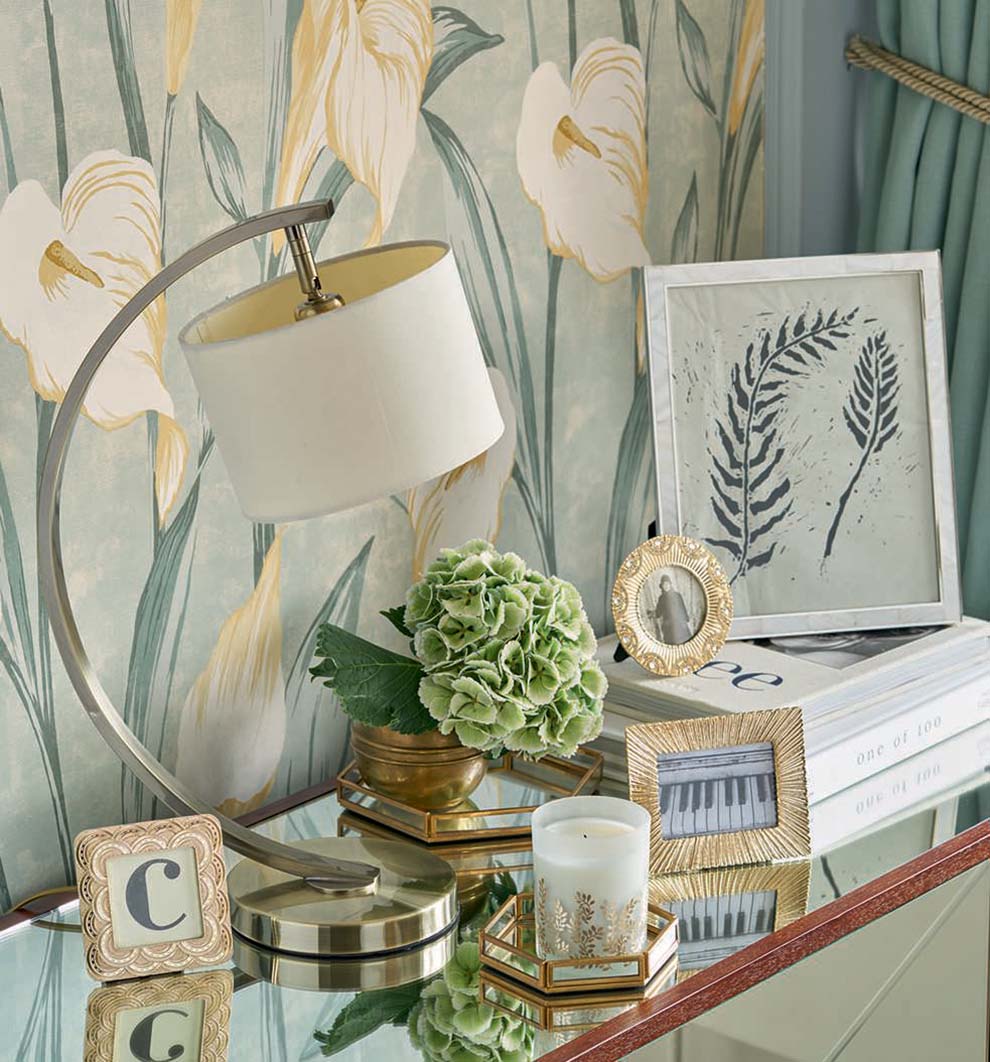 Bold accessories will give a lift to any room adding texture and colour that is essential to interior decor. This will ensure that your home will see the season through in style.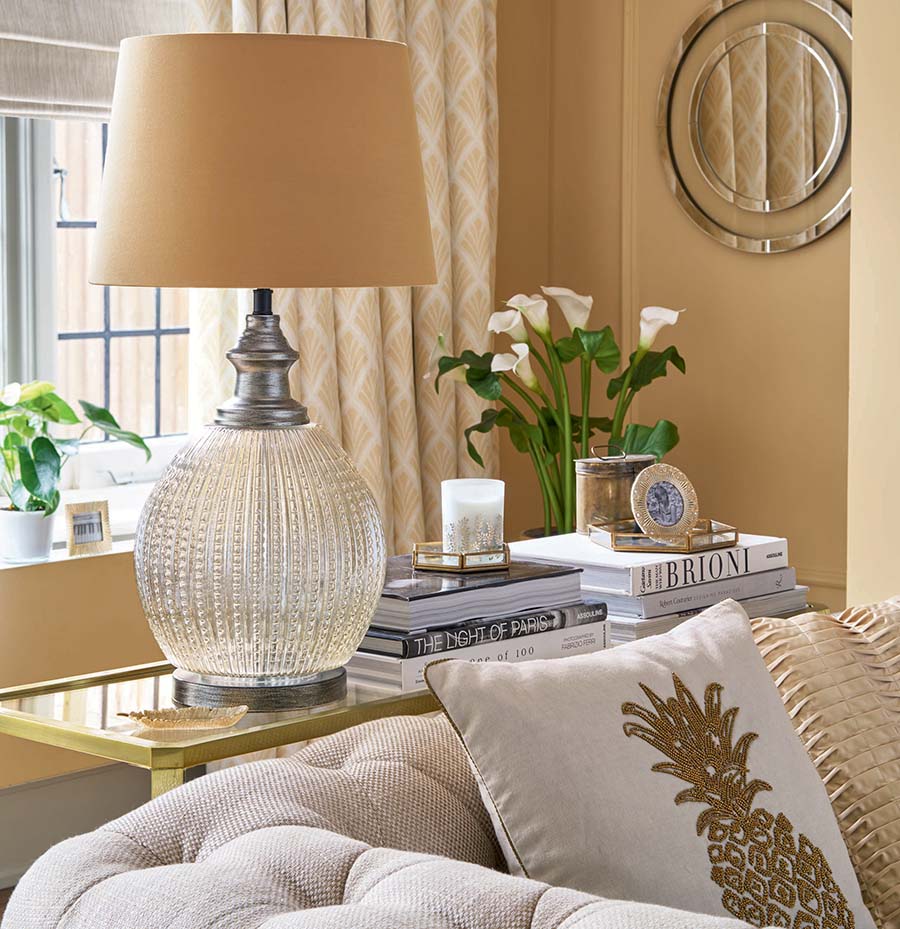 Glamour is oozing from this collection as for all of you who like bold beautiful styles this is the collection for you.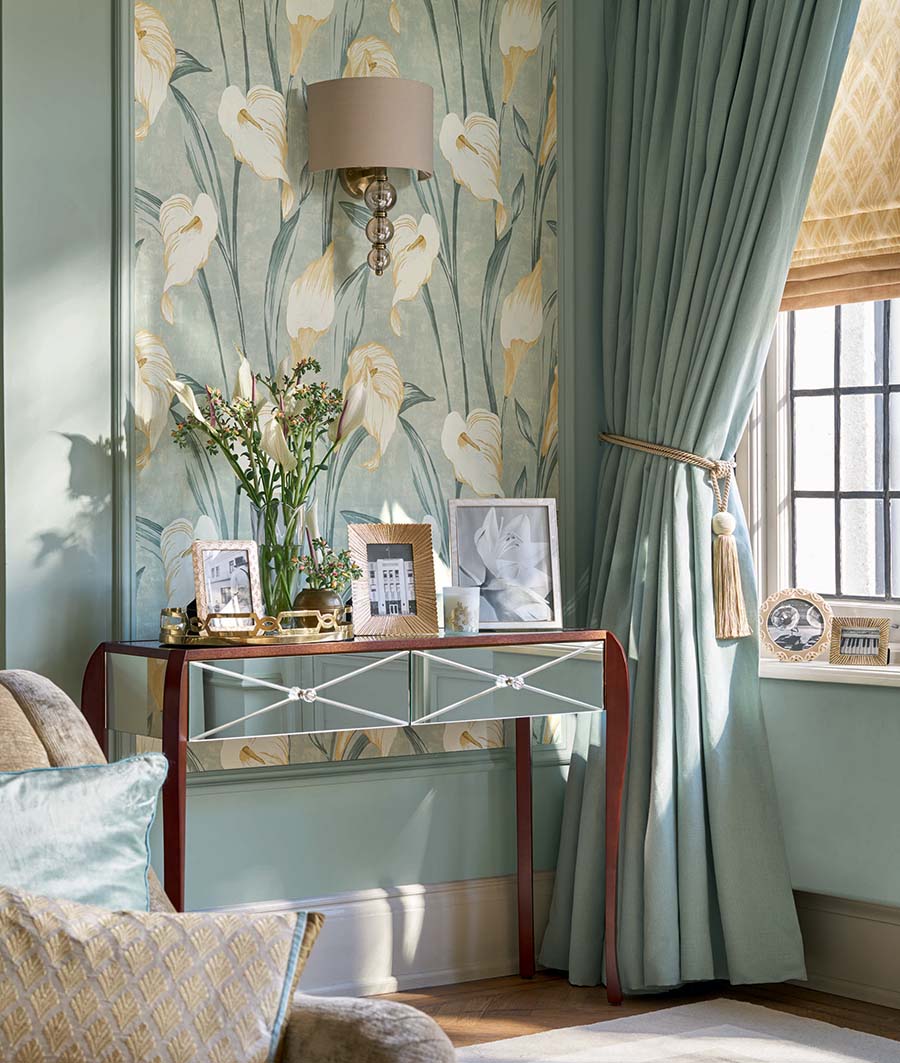 The Charlston furniture takes you back to the class of the 30's when it was all about the old-school elegance. Hints of brown that run through this collection mix perfectly with the subtle green pops of colour. Both matching perfectly with the gold and yellow theme that runs throughout.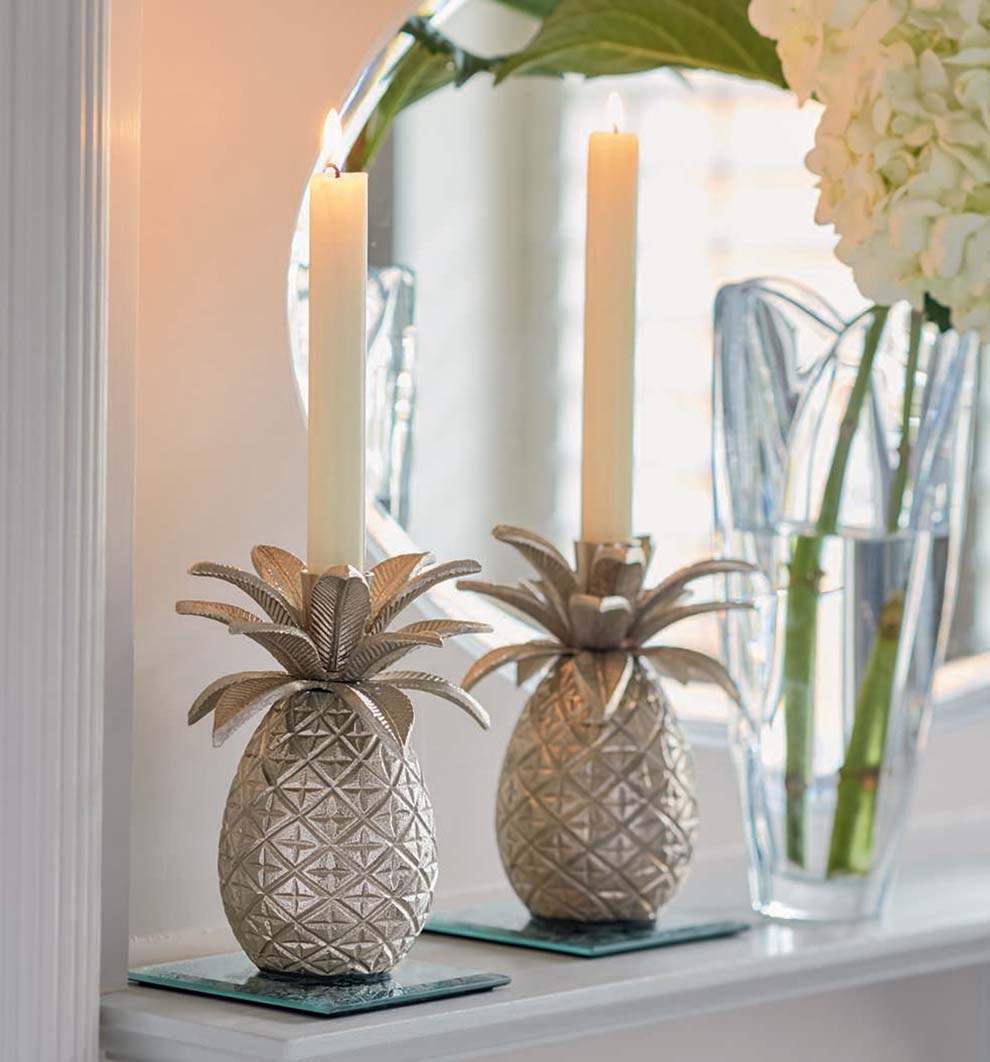 It is not only the furniture that takes us back in time. The lighting is a key focal point to finishing this look off. From art deco pendants to retro wall lights and pineapple bases, we do really have it all with this collection.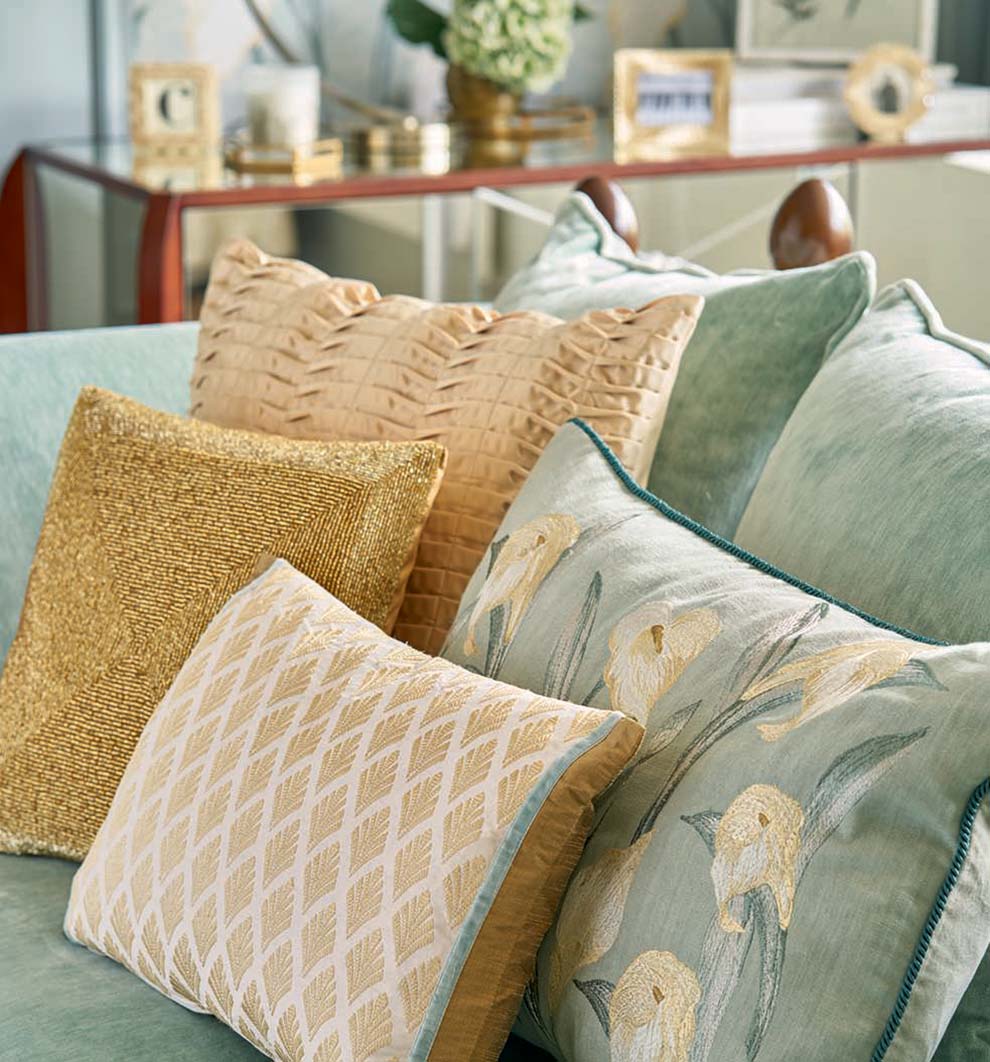 If you are looking to update your home and give it a more art deco and tropical feel this is definitely the collection you will be wanting this season.
Are you planning on adding a little Deco Glamour to your home? Let us know below or @LauraAshleyUK.