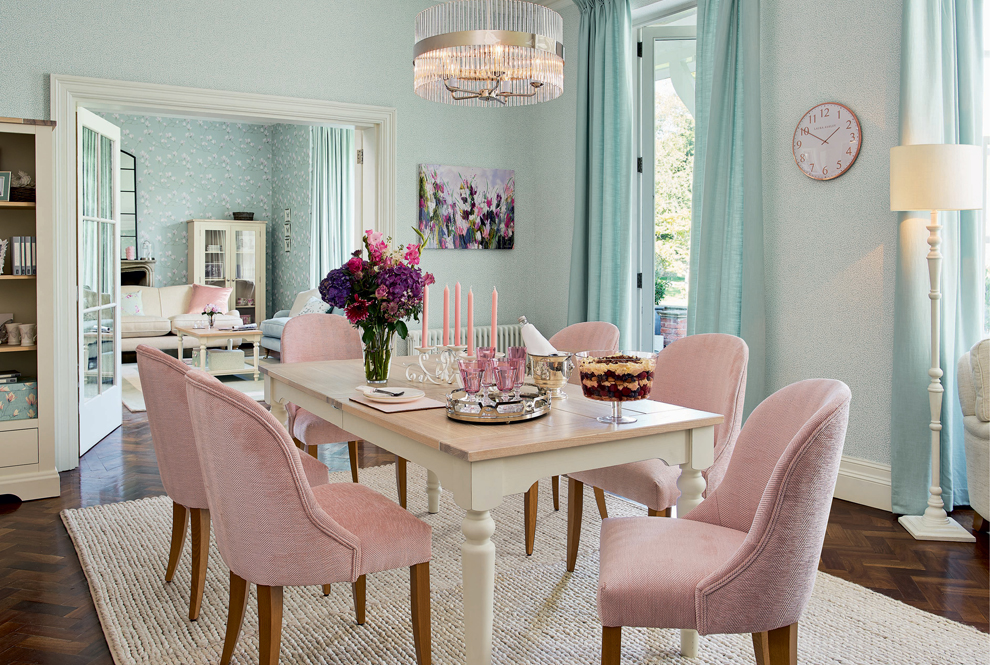 Meet our new In Bloom collection read more
As the sun has decided to return and spring is back on the agenda, it's time to meet one of our most summery SS18 home collections, In Bloom.
At the heart of the In Bloom collection is the gorgeous Magnolia Grove print, now in bright pinks and greens. The duck egg colourway effortlessly pairs with our new Butterfly Garden print, and accessories in green and blush offset each wallpaper elegantly. Crystal accents on ceiling pendants and candelabras create an atmosphere of luxury, while soft lace shapes on our Doilie Shade keep this collection pretty and romantic. Paired with the Provencale range or alongside a classic Twickenham Sofa, you can create colourful spaces that are perfect for summer living.
Sitting Room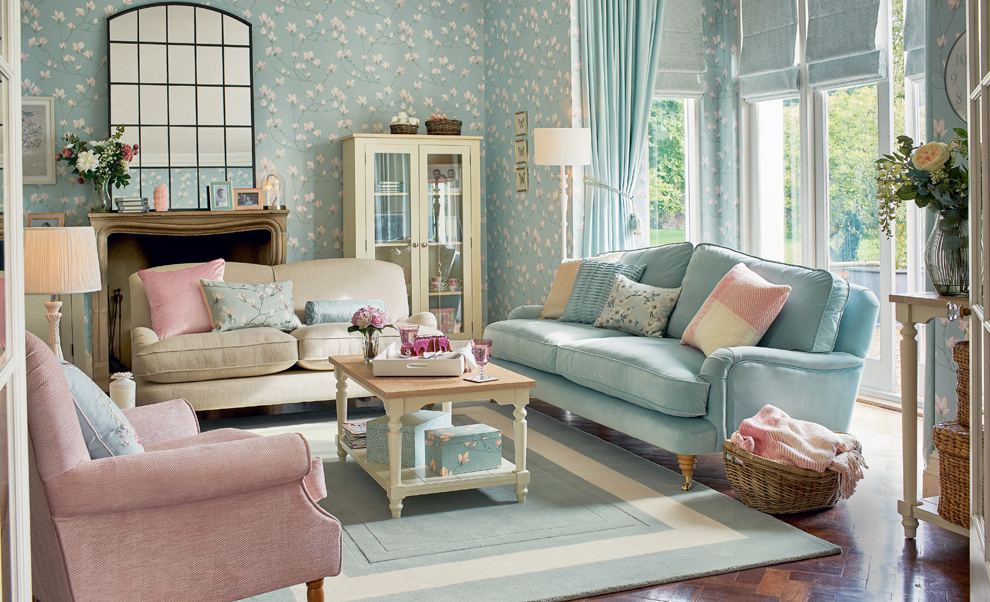 Introduce spring into your living room with our gorgeous duck egg and pink blush colourways. With a recoloured version of our favourite Magnolia grove print, I will be hard to welcome spring with open arms. Go all out with the stunning wallpaper.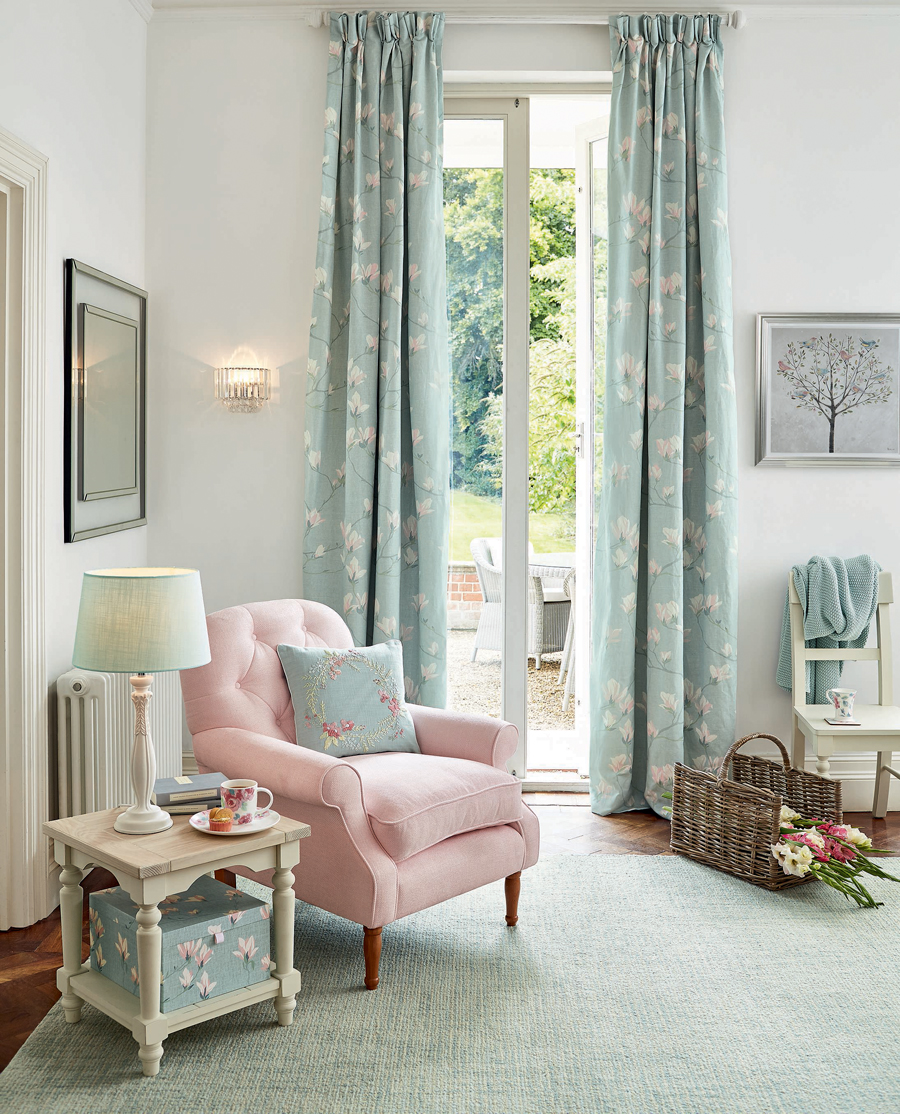 If you fancy adding subtler hints then opt for In Bloom's fabulous accessories that highlight the butterfly motif.
Bedroom
In Bloom's bedroom will give your boudoir a much-needed makeover. With the stunning pastel colours and pink highlights, it is the ultra-feminine room for all of you lovely ladies!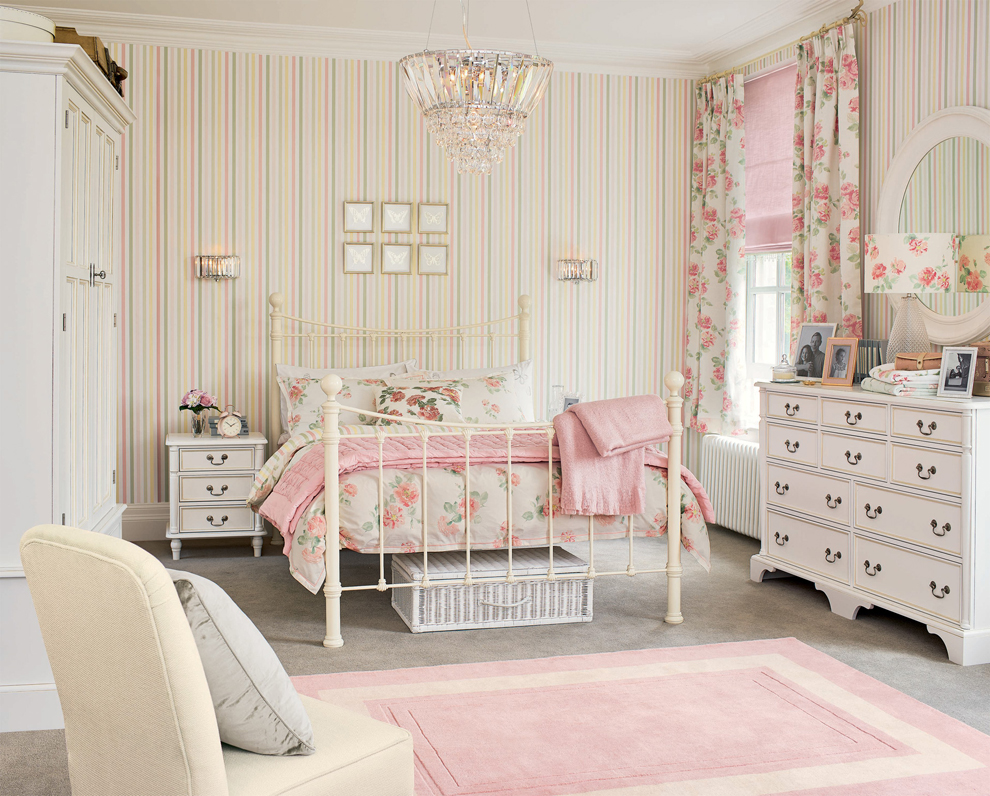 Whether it is the Cornish stripe wallpaper or our timeless Albertine print, you can really take artistic licence into its own means with this collection.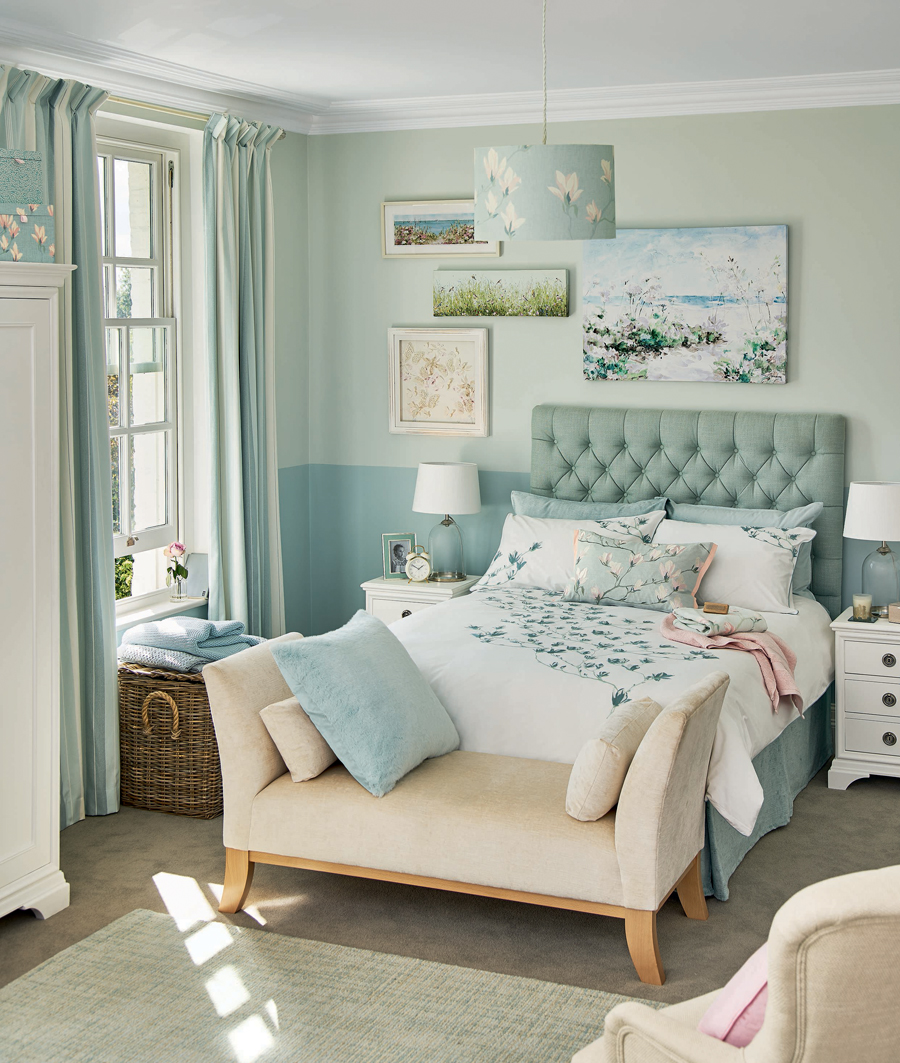 Not only have we given you the perfect pink princess room, we have also got our duck egg blue boudoir. A little subtler but equally as fresh, these rooms will be perfect if you are wanting a fresh new look.
Dining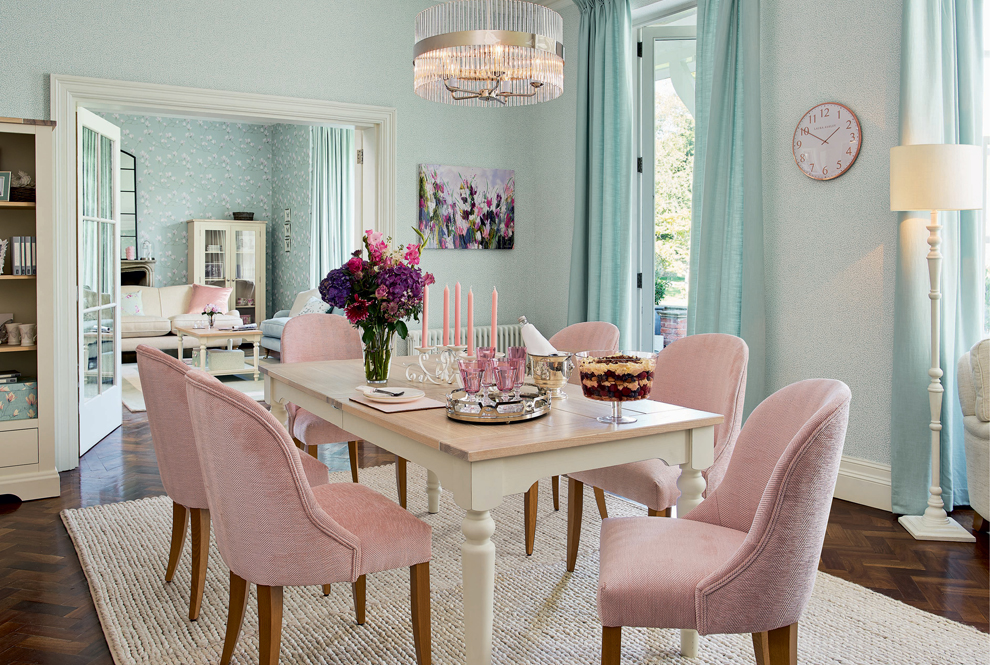 You want to dress to impress when it comes to the dining room and boy will In Bloom do just that! Impress your friends with our stunning furniture and pastel colour blocks.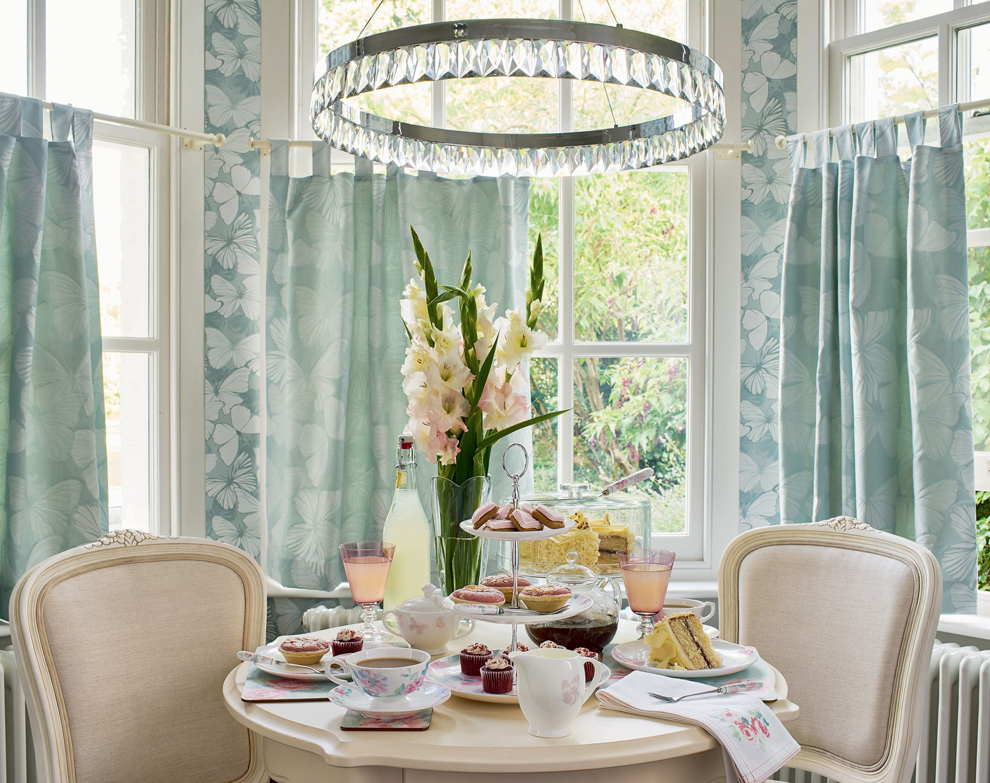 Why not go for the afternoon tea style with our elegant butterfly prints and Provencale furniture.
What is your favourite room from our In Bloom collection? Let us know below or @LauraAshleyUK.