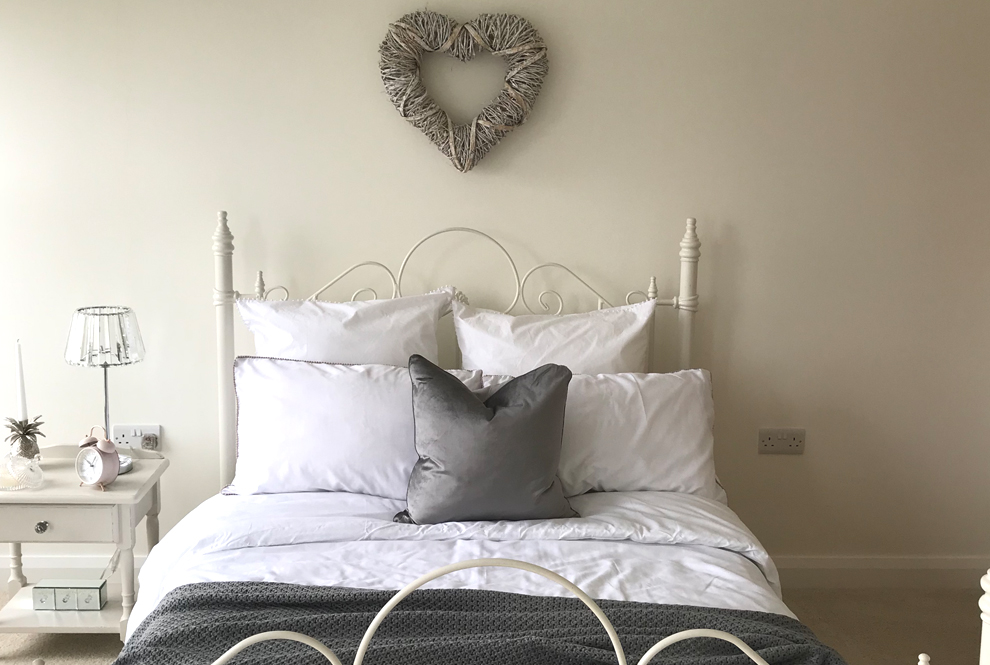 Create the ultimate bedroom for your guests read more
When your visitor's stay over you want to be able to offer them a guest bedroom you'd be happy to spend the night in too. Something welcoming and cosy that won't make them feel boxed in and will ensure repeat visits. Ready to tackle her own guest bedroom the wonderful Judy from French Grey Lifestyle shows us the finished look and shares her top tips for making the best use of the space…
The guest bedroom in our house was decorated 4 years ago when we first moved into our home. As a self-build, we were running on a tight budget and so it was the room where I put all my girlie trinkets that didn't really fit with the rest of the house but were sentimental to me so I still wanted them displayed somewhere. The room became affectionately known as the 'pink room' by friends and family who stayed with us mainly due to the fact that there was a lot of pink, from the pink toile duvet to the pink throw, pink cushions and pink ornaments.
Four years on though, it's started to look a little dated…my tastes have changed too and although I still love a bit of pink, I decided it was time to give the room a bit of a refresh and make it a little more calm and relaxing for those who come to stay.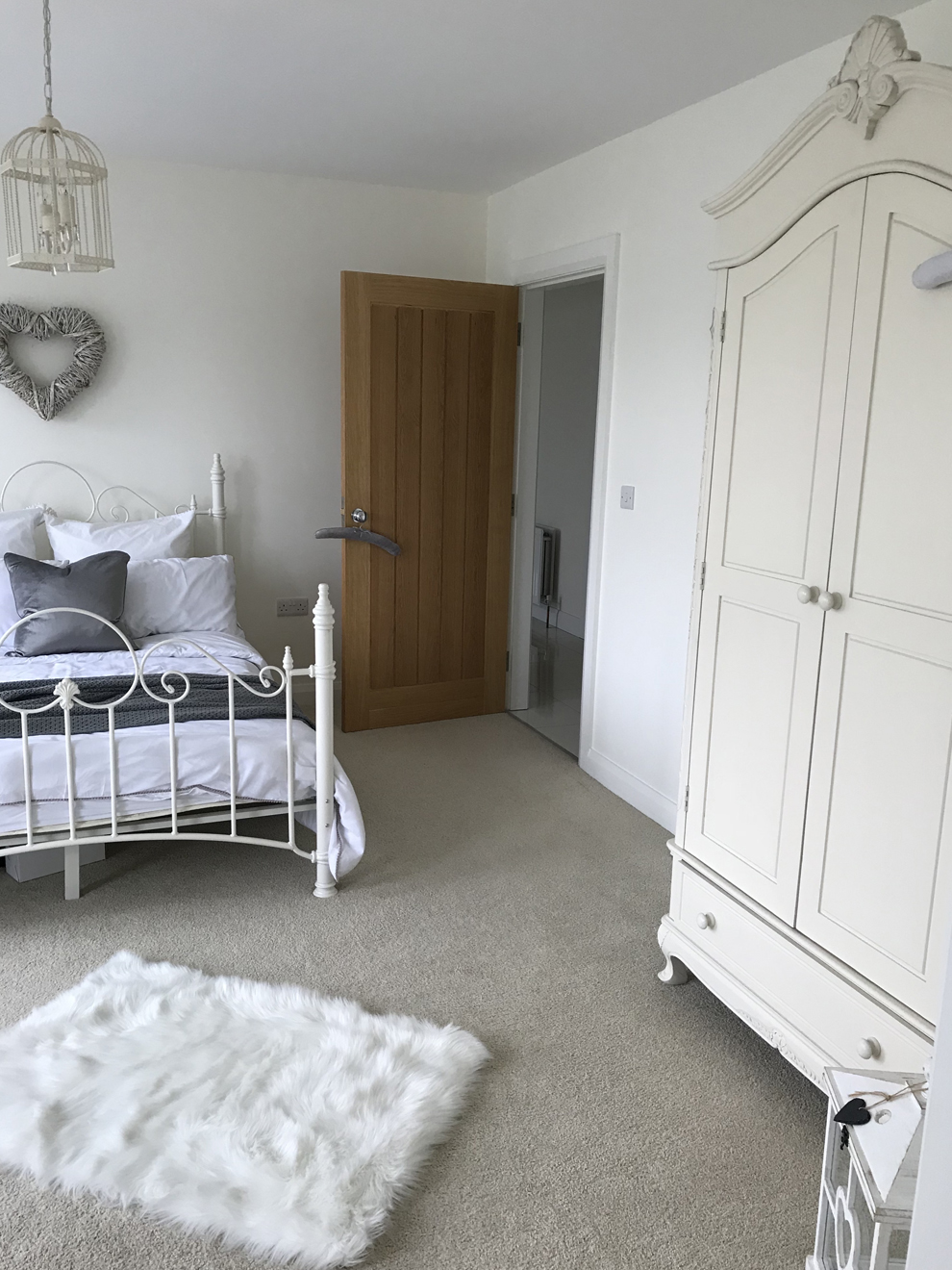 I decided to keep the furniture in the room the same and focus on the soft furnishing and the little touches…it's amazing how a little change of colour and some tactical styling can completely change a room. In the perfect world I would have loved to have bought a new bedframe but with a baby on the way it's very far down the list of necessities. However if I ever have the chance to change the bed I would probably choose this beautiful Laura Ashley Ashwell Bed in Dove Grey, it's so timeless.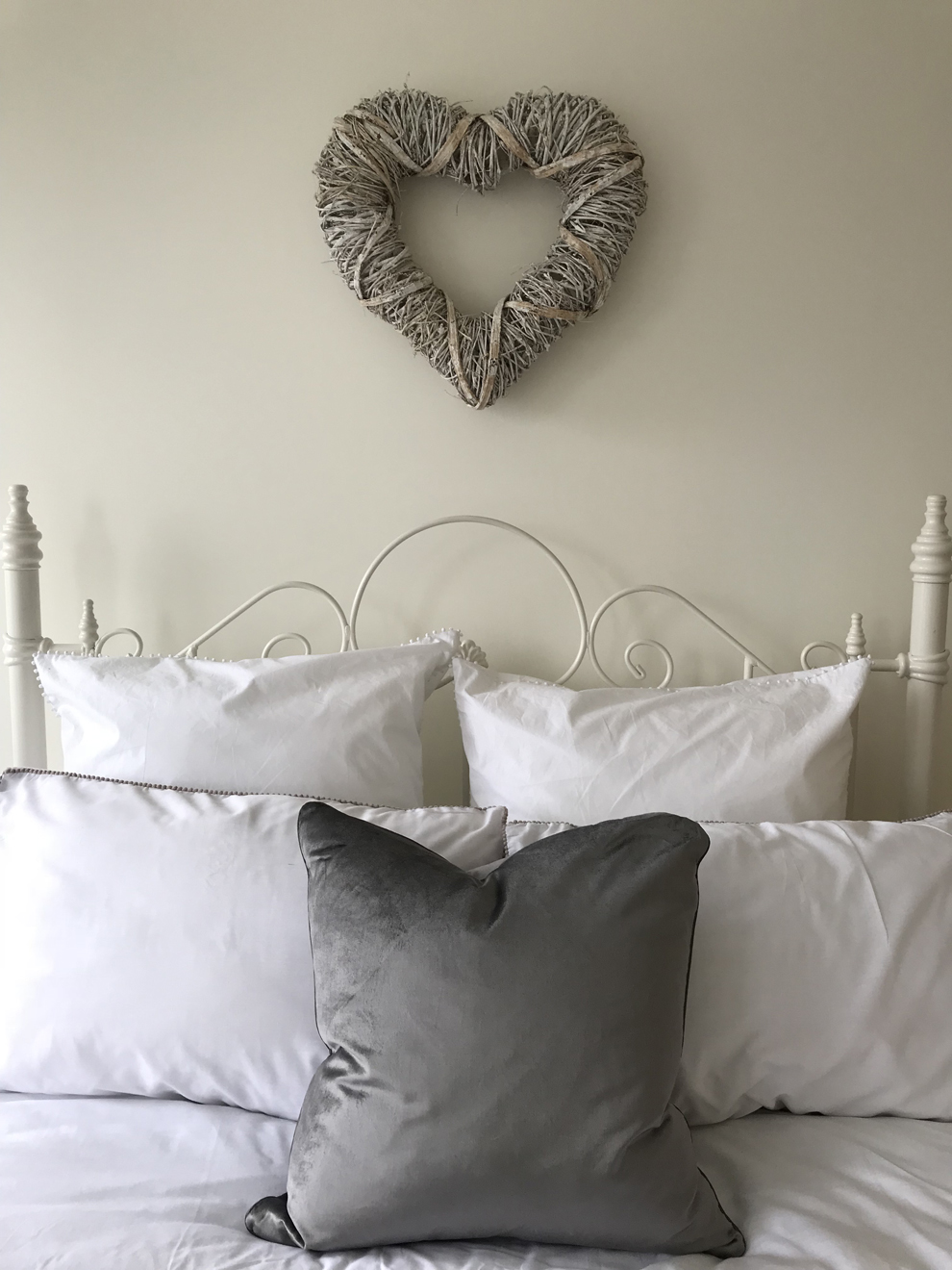 As I wasn't going to get a new bed anytime soon, I decided to at least update the bed linen, from the current deep pink Toile de Jouy to a modern crisp white with a contrasting pompom trim, combined with a chunky grey blanket and accessorized with the Nigella cushion in grey velvet to add a little luxe.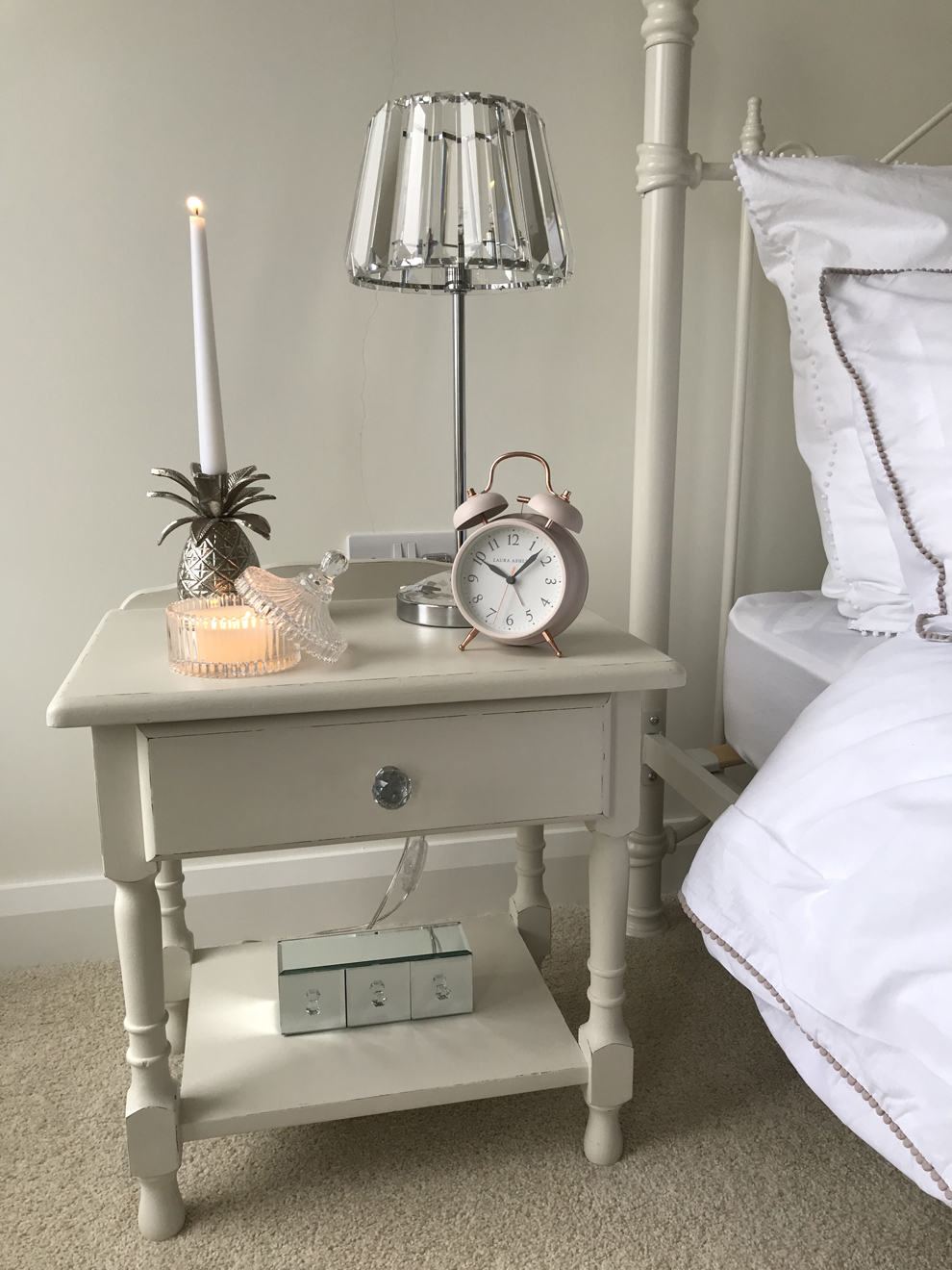 The little bedside table was given to me by my Aunt and was kindly upcycled by my Mother in law. I've had it for a few years and still adore it but I refreshed the trinkets on top to display my favourite alarm clock and candles.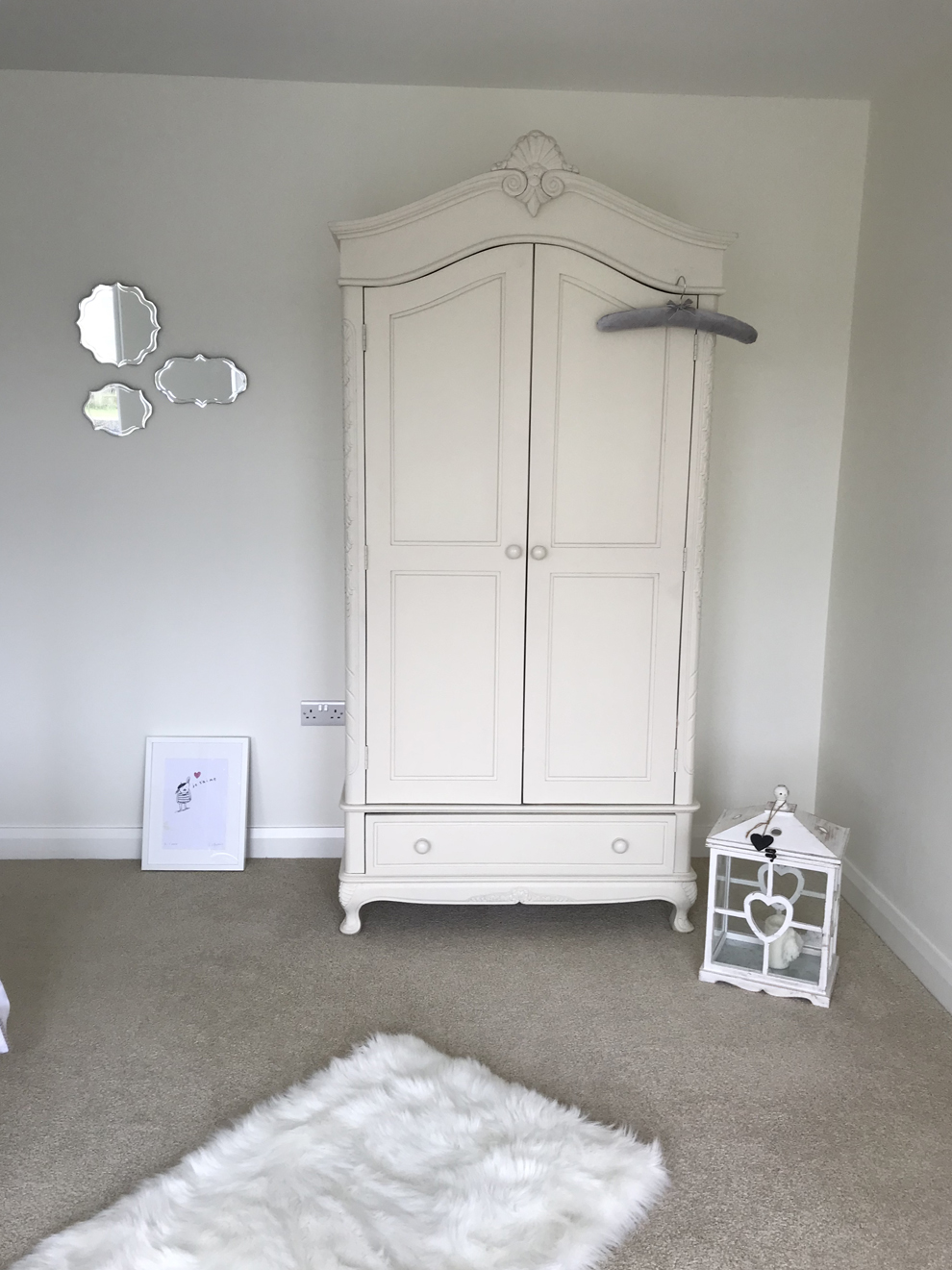 As an interiors blogger, I cannot stress the importance of light in a room. You don't have to knock more windows out of your wall though, sometimes you can bring more light into a room with bright coloured, mirrored or reflective materials. The white bed linen really brightened up my guest bedroom but I also put this little set of 3 hanging mirrors on the wall opposite the windows to help reflect light around the room.
When using mirrored furniture and accessories, I like to add little flashes of colour to create striking displays. Fresh flowers are a great way to add some of your personality into the room. I love Daffodils in the spring, their deep yellow colour contrasts so well with the grey and mirrored surfaces in my guest room.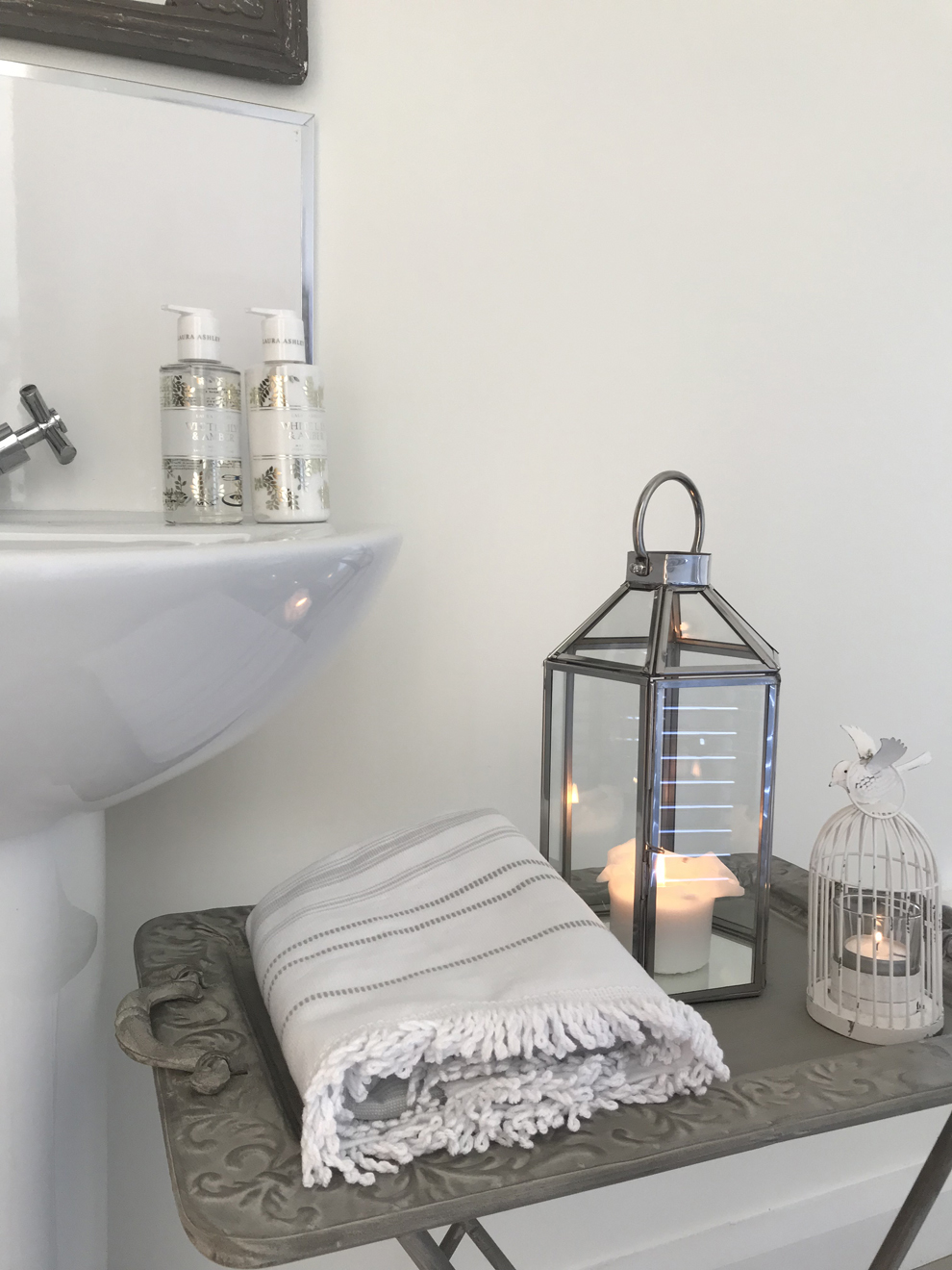 The ensuite bathroom in the guest bedroom gives guests staying with us their own space. I like to make guests feel extra special with gorgeous toiletries and fresh towels. I used the Laura Ashley Amber and Lily gift set and styled them on the sink, with a little grey butler table beside that I repurposed from another room.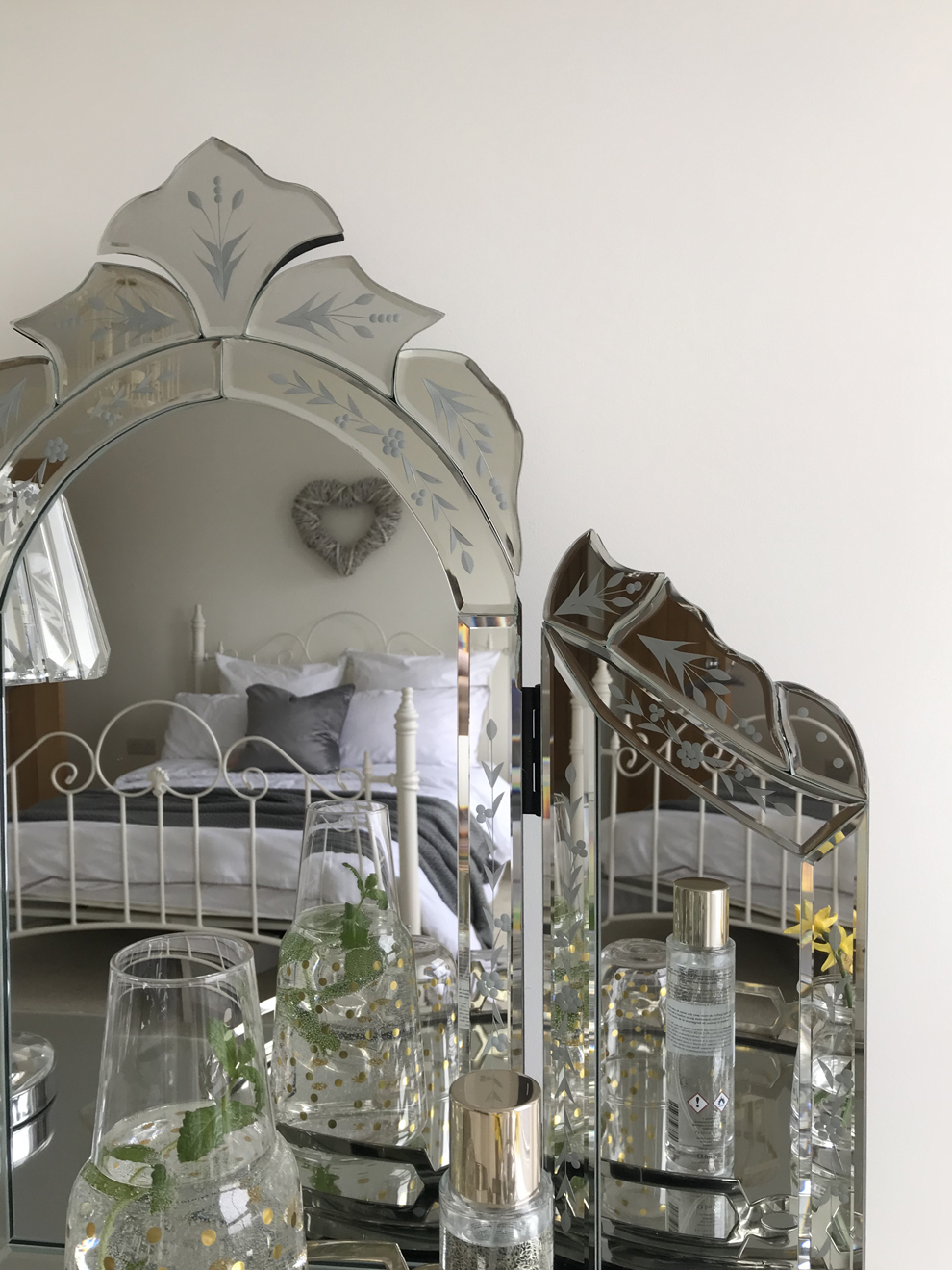 I hope you enjoyed my little guest bedroom refresh. Make sure to pop over and follow me on Instagram if you love interiors as much as me!
Much love,
Judy xo
How inviting does this room look? Will you be following these top tips for rooms in your home? Let us know below or on Twitter @LauraAshleyUK