Make your boudoir a place of relaxation so you can enjoy some well-deserved downtime... read more
We all need a space where we can relax and have some me time in especially after the busy festive period. The lovely Kerri-Ann from Life As Our Little Family is here to show us how she enjoys some downtime.
Happy New Year to you all, January for me is all about enjoying life at a slower pace. Amid the madness, the craziness and the chaos of December and Christmas there is a desire to unwind. As a busy working mummy, where weekdays run by military precision what I enjoy most about a weekend is taking a little time out for me. Whether it is reading a book or enjoying a slow start and lazy mornings enjoying a cup of tea in bed.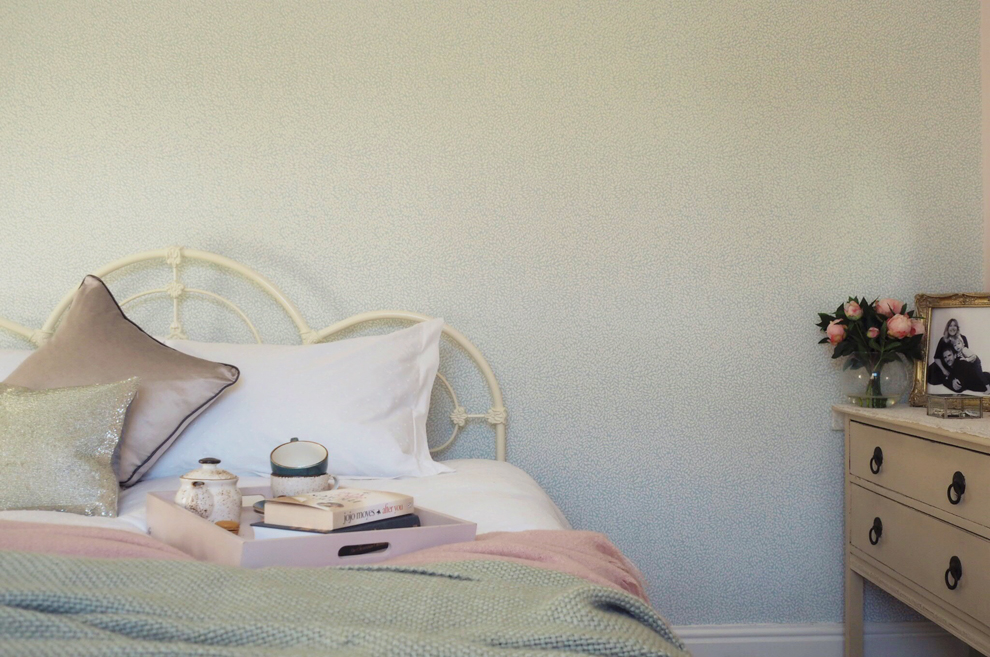 I love days like these, where time stands still and I can drink my tea hot. When life slows down and the days are filled with blanket picnics, laughter, movie days and mornings spent under cosy blankets. I love nothing more than retreating to my happy place. That would be our bedroom, it really is my happy place. My husband allowed me to dress the room in feminine blush pinks and duck egg blue.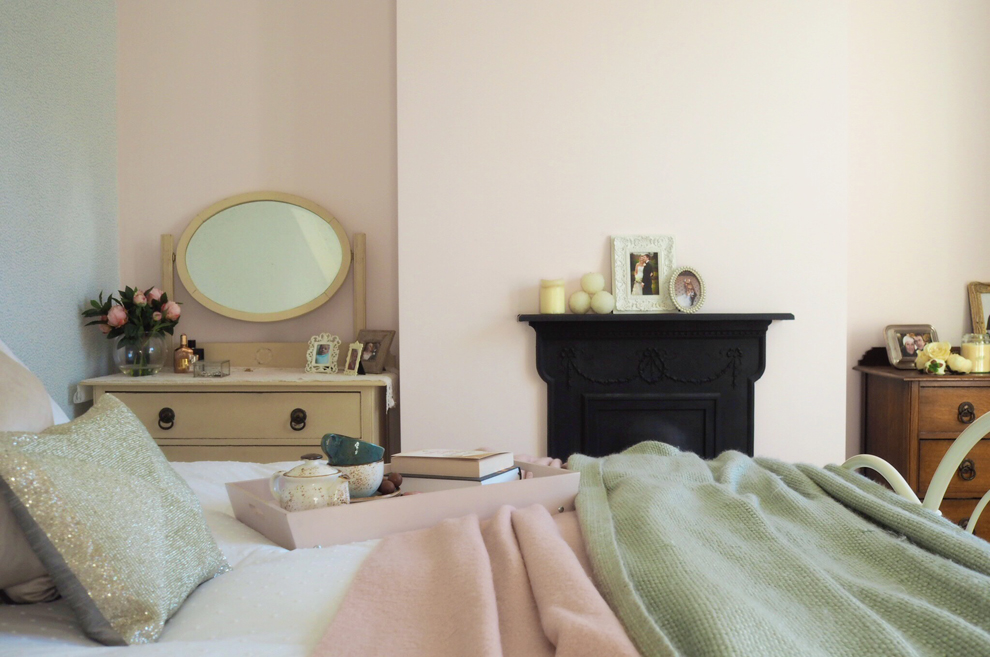 So I thought I'd share my favourite Laura Ashley bedding and cosy blankets with you so that you can create a cocoon of cosiness. This will help you make your own way through January. I like my bedroom (I should say our bedroom, however, Mr H knows that really it is my room) to be a calm space, somewhere filled with pastel colours, feminine pinks and fluffy pillows – a place where you can unwind and relax.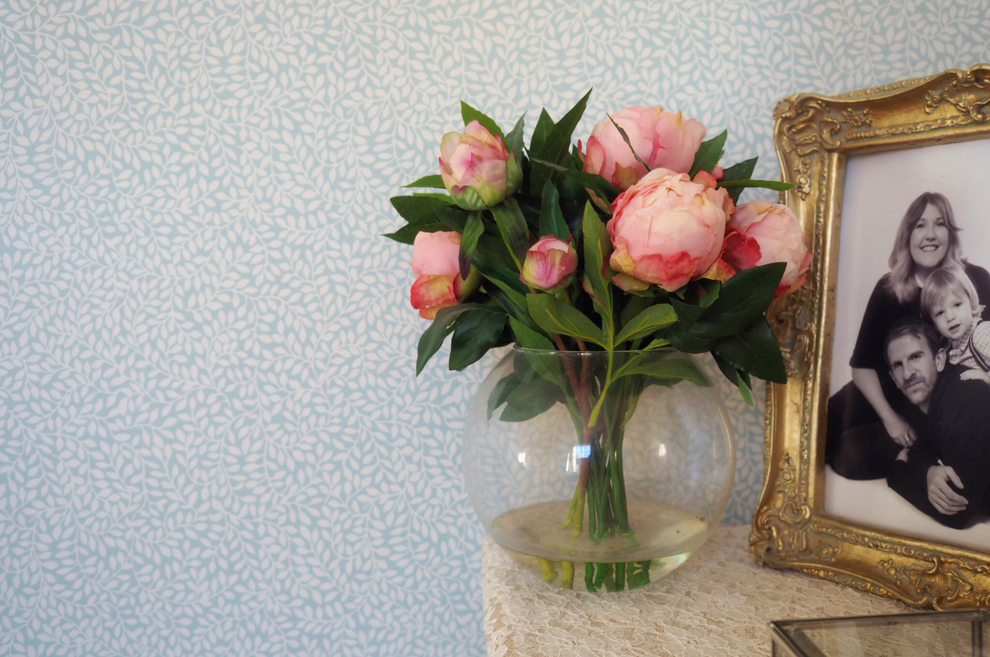 We are so lucky that our bedroom is bright and spacious. The light beams through the window all day long. We have the balance of it being cosy on a winters day all wrapped up in blankets. Then all bright and fresh on a summers day where you can open the window and hear the day passing you by. So in a bid to make the most of the light, we are always drawn to bright whites, pinks and greys. They help to reflect the light and instantly brighten a space.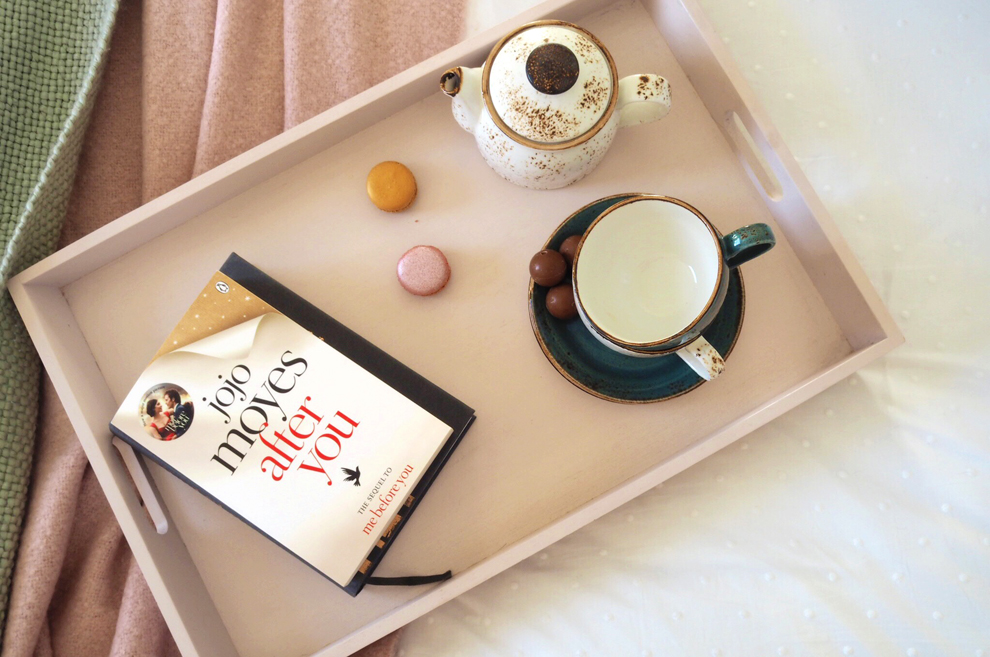 To toughen up the white bedding we added a dove grey bed sheet which creates a gorgeous contrast to the bedding. Also, let's not forget about adding a pop of colour behind the bed frame with this gorgeous wallpaper. The pattern is so subtle. Yet when against the white bedding looks so beautiful and fits perfectly with this little vines duck egg wallpaper.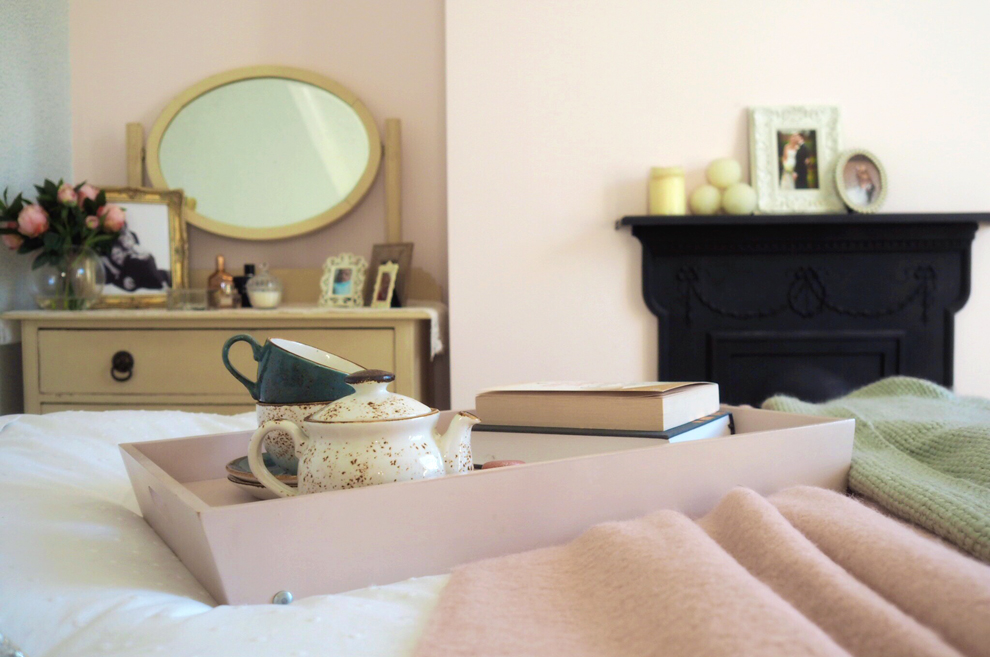 From layers of chunky throws to the luxury of this white bedding there are plenty of ways to create a snuggly sleep space. I would love to hear how would you style your bedroom?
KA x
Have you got a go-to space in your home that you can enjoy some downtime in? Let us know below or @LauraAshleyUK.