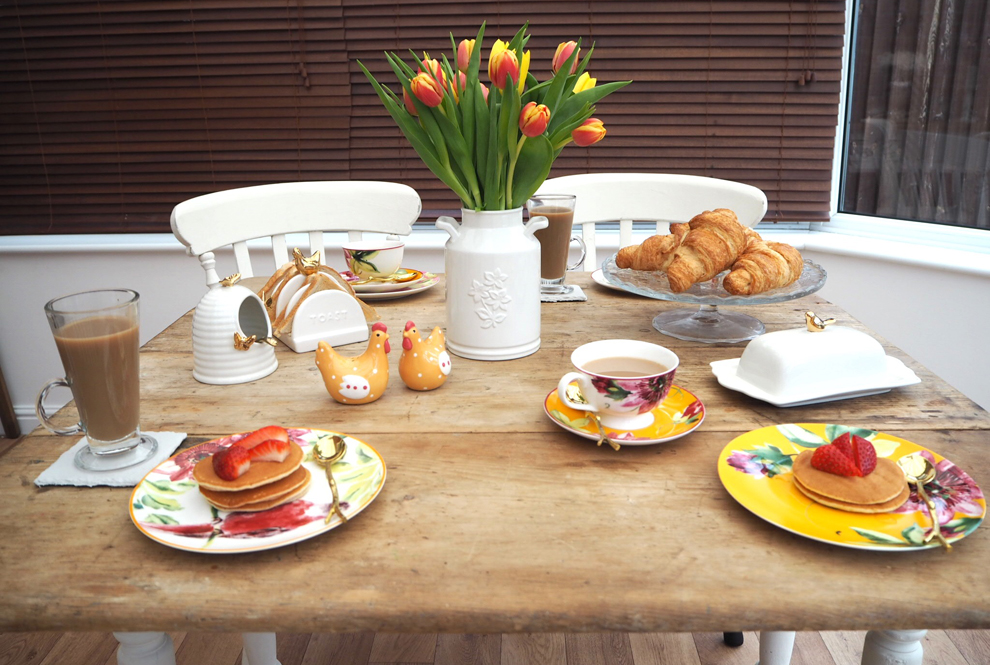 Add a little colour to your breakfast morning... read more
Breakfast is the most important meal of the day so rather than it becoming a chore you can make it more enjoyable by adding a little vibrancy. After loving the floral heritage dining pieces at the SS17 Press Show the fabulous Sam from Dove Cottage shows us a thing or two about breakfast styling to make your table look a little more eye catching…
Hi everyone, Sam here from Dove Cottage Blog!
Is it just me or has it been winter forever?! I'm so bored of grey skies and a garden full of dead plants, and have been longing for a bit of warmth in the air. Whilst I'm a huge fan of neutral interiors, I love changing things around a bit in anticipation of a new season, adding different accessories and colours to make a room feel that little bit more fresh. So while we're waiting for the brighter days to arrive, I've been trying to inject a bit of spring time colour into my home, and I'm delighted to be sharing with you how I've gone about this – with a little help from Laura Ashley's stunning Spring/Summer 2017 range.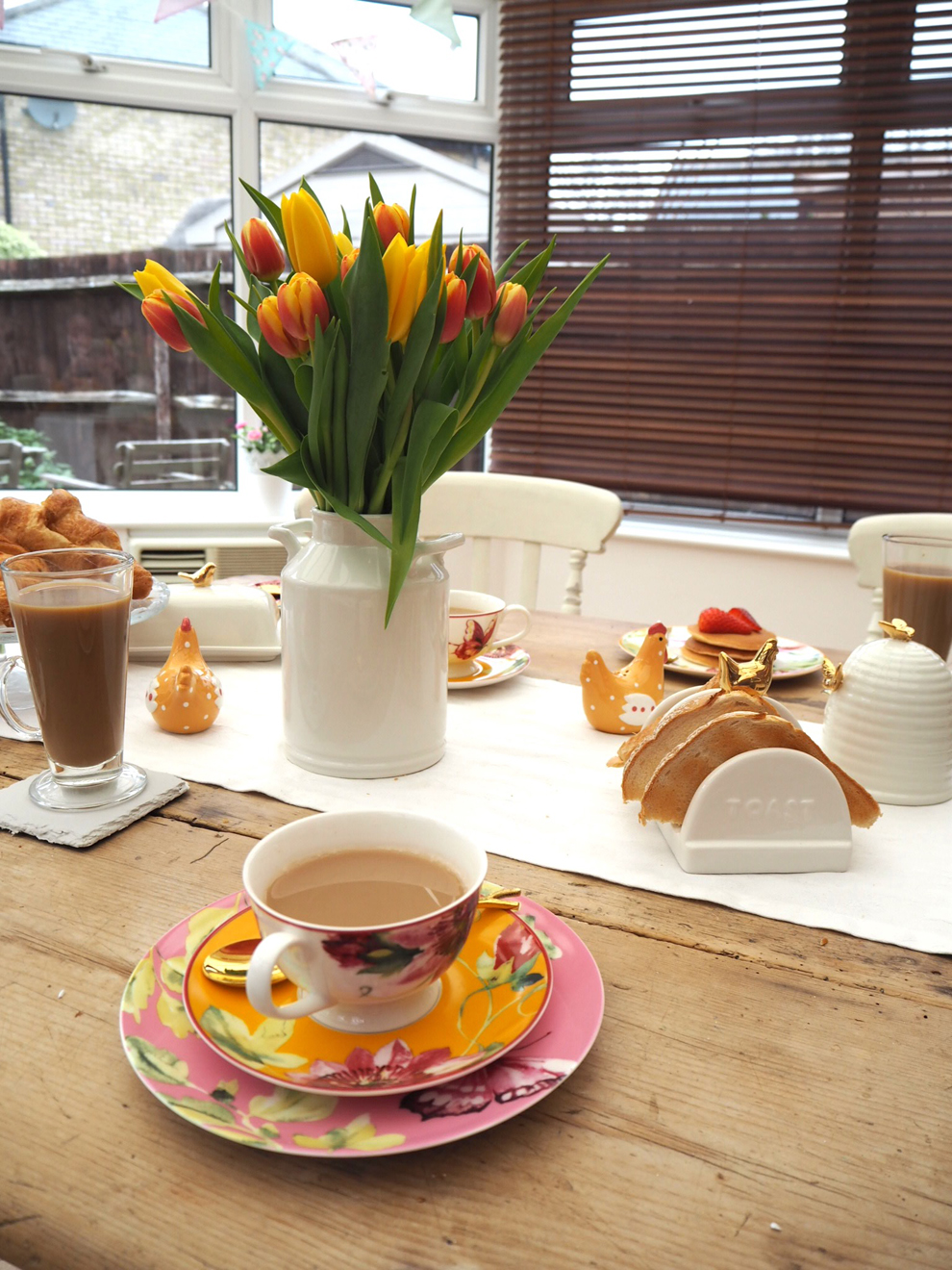 What better way to welcome in spring than with bright, beautiful colours such as tropical orange and hot pink – so needless to say I've had my eye on the gorgeous new Floral Heritage collection for a while. It contains some really beautiful bits to add a touch of summer all over the house, from the lounge to home office, however I've gone with some kitchen and dining bits to brighten up our conservatory, which is currently home to our table and chairs.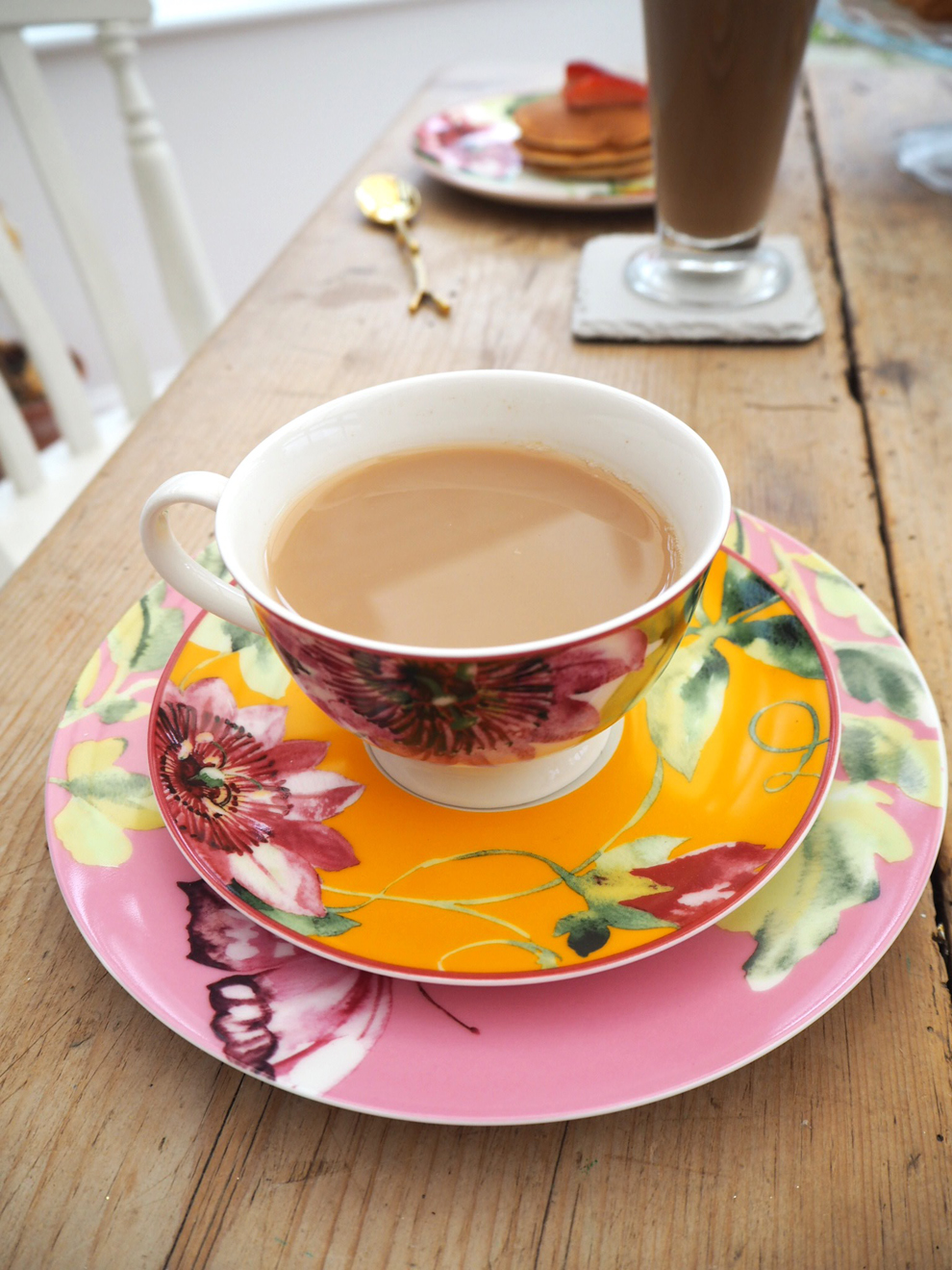 First up I just had to go for these beautiful Floral Heritage Cake Plates and matching Cup & Saucer, which just ooze summer, don't you think?! Although they're called cake plates they're a really good size, perfect for serving lunch, or even a summertime BBQ (it's never too early to mention the b-word, is it?!) I also love the fact that the plates are mismatched in colour and pattern too, which just adds to the garden party feel I think. The Salt and Pepper Chicken Shakers match these bits, adding a lovely pop of orange to the table.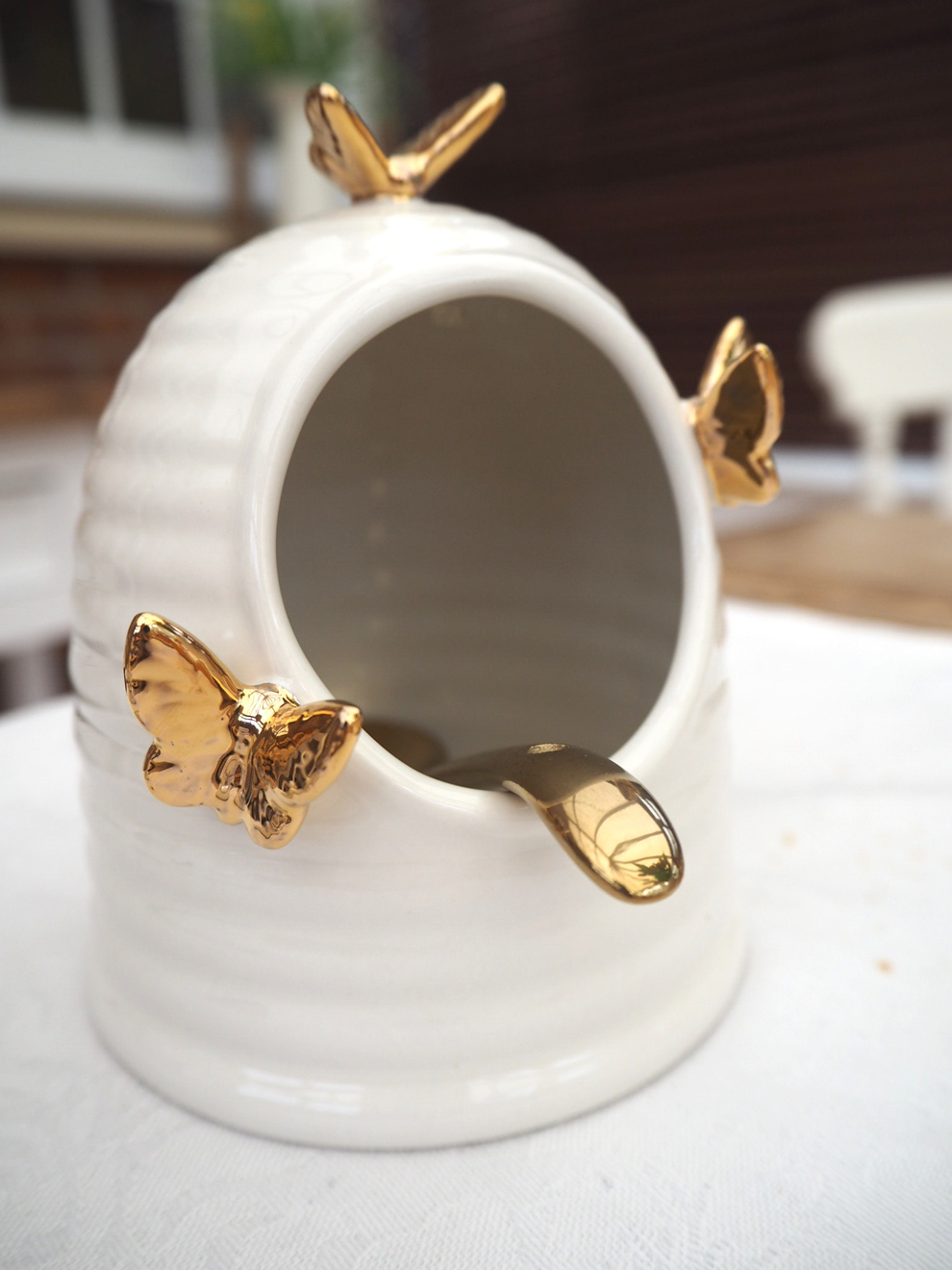 Next up I chose the absolutely beautiful Butterflies Salt Pig, which despite the name, could be used for so many different things. I served sugar in it, however what about using it as somewhere for your chocolate chips for your pancakes, or even to place used tea bags?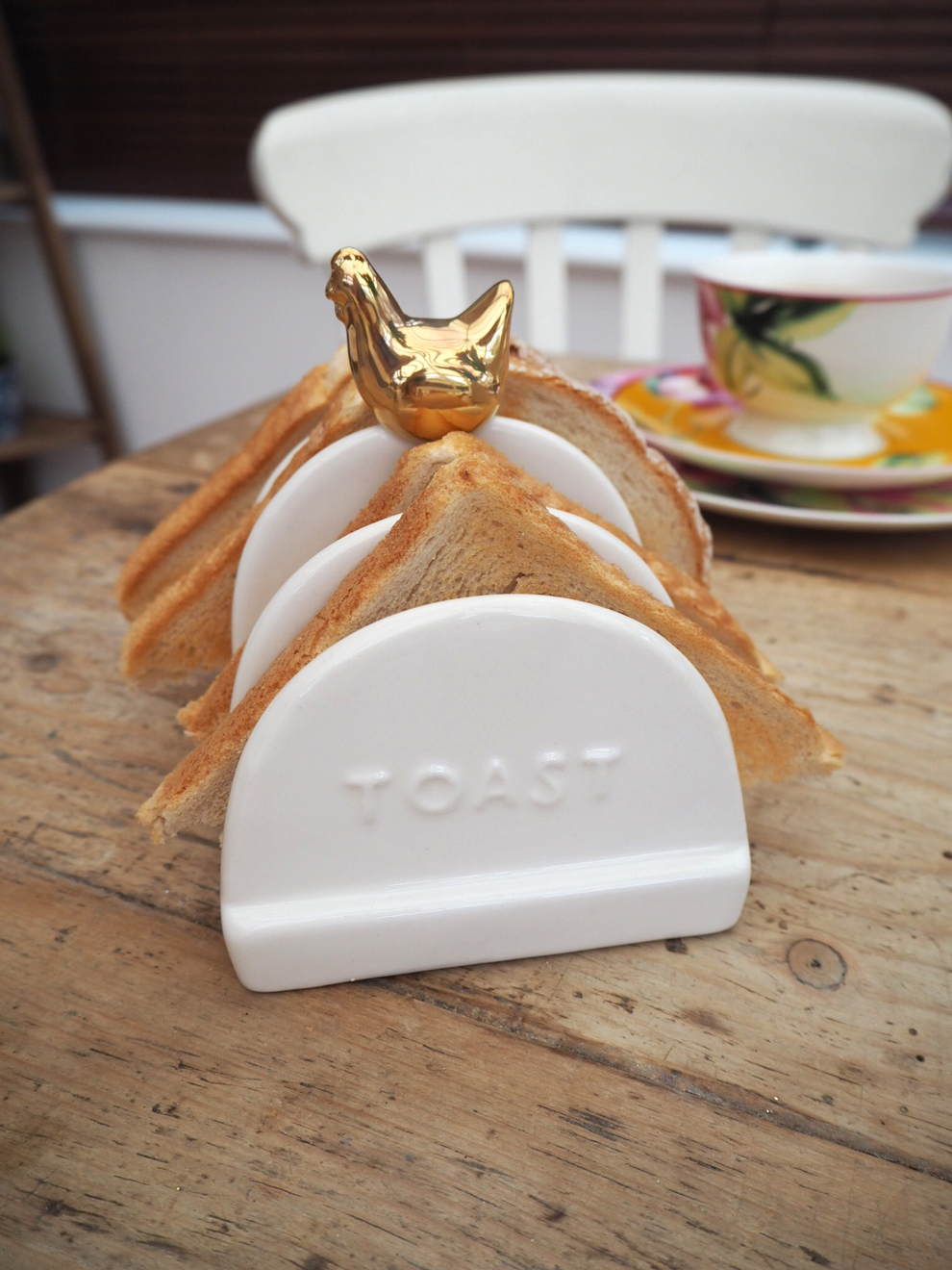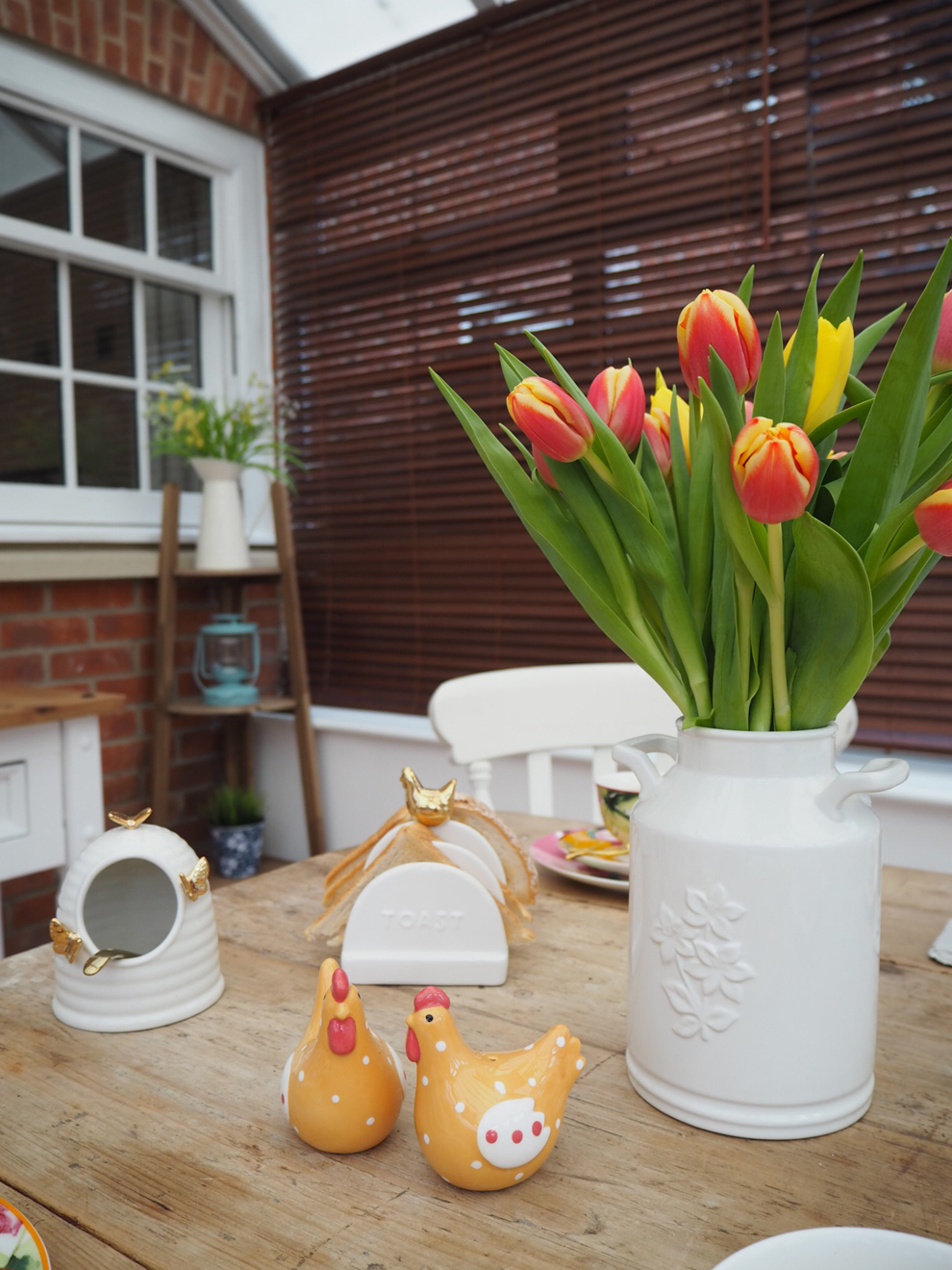 I couldn't resist going for the matching Little Hen Toast Rack and Little Bird Butter Dish too, which are simple in design but so cute, featuring delicate little gold birds.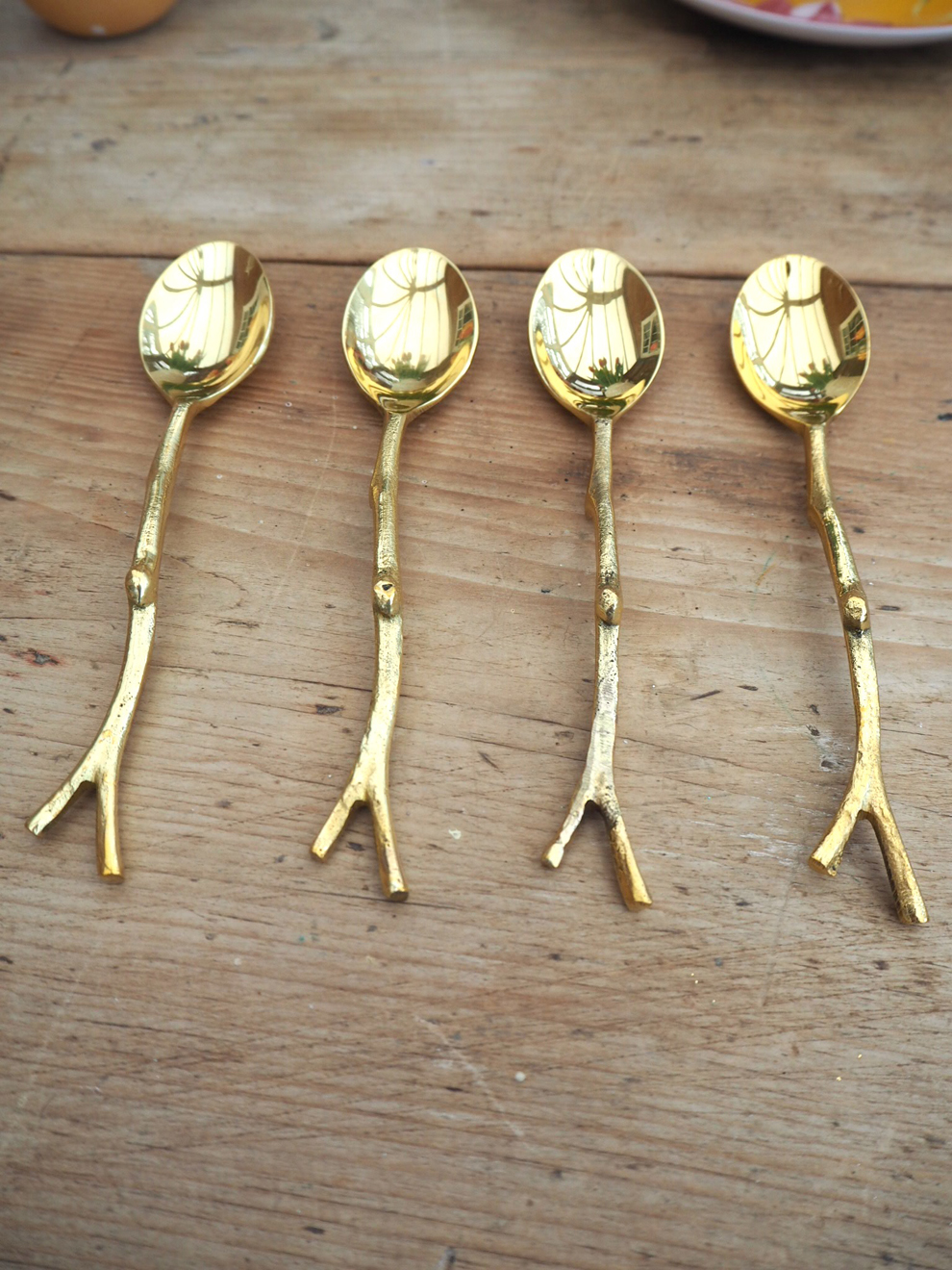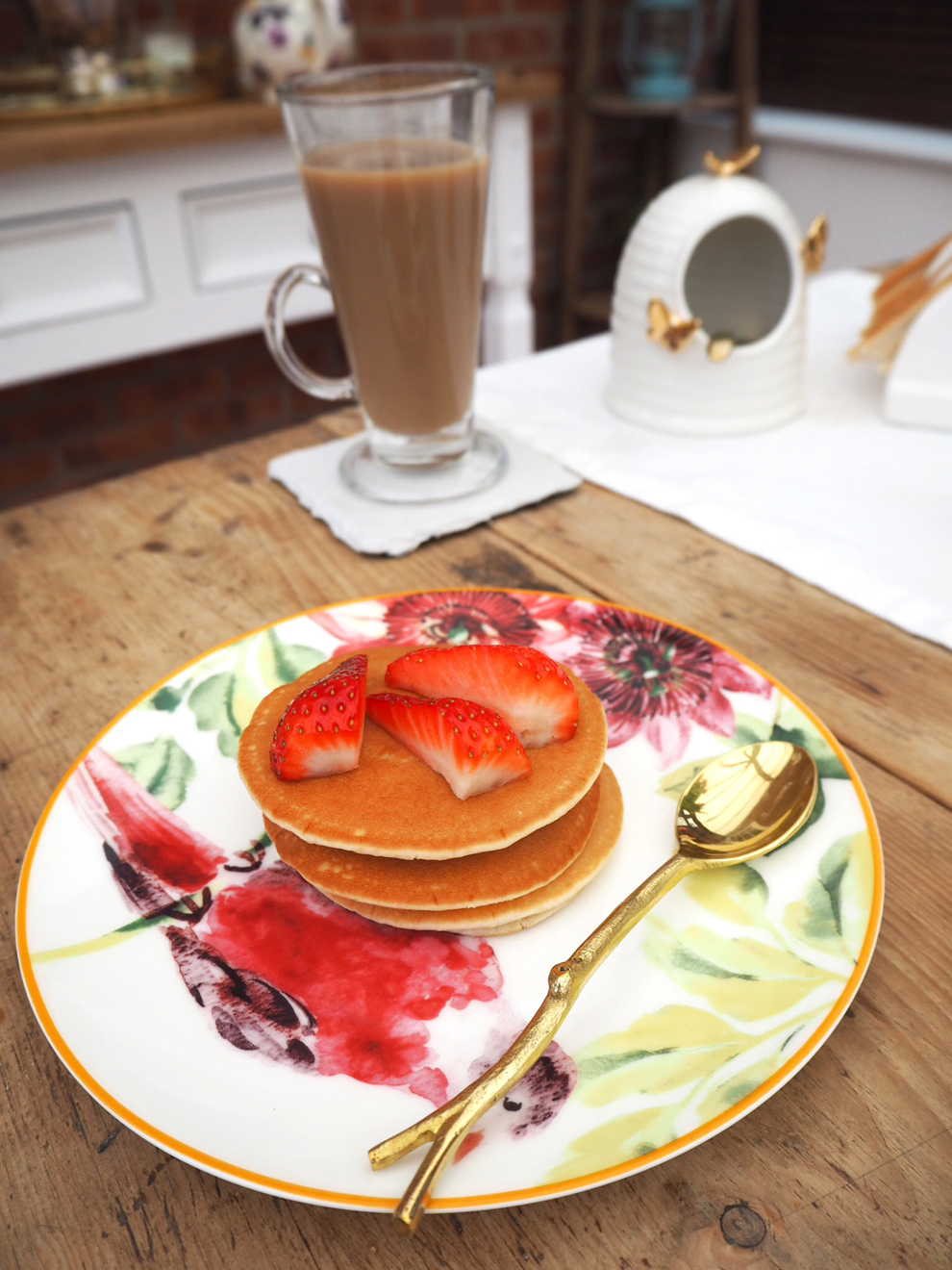 Finally, I think my favourite item is these amazing Twig Teaspoons! They look even cuter in real life, adding a hint of glam to the table – plus who can you resist stirring their morning tea with a gold spoon?! Not only do these bits help create a really luxurious looking dining table, but they're also lovely pieces to display within your home when not in use, for example in a dresser or on a shelf in the kitchen.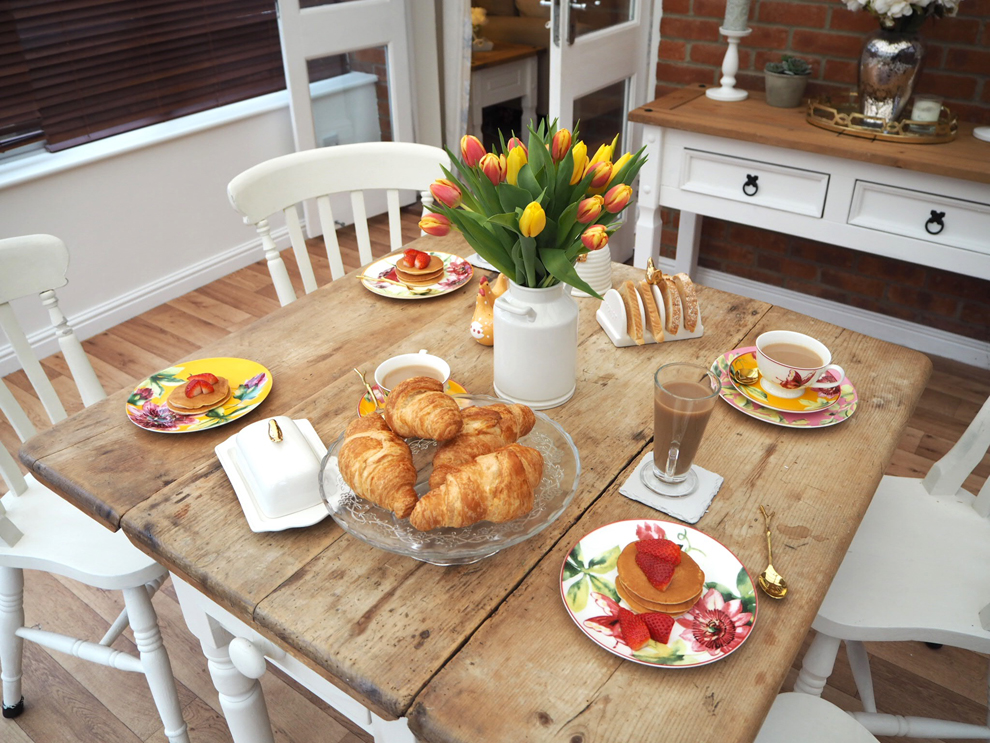 I really think these beautiful bits have brightened up this area nicely – aren't they just the perfect way to pretend you're enjoying brunch in the Mediterranean sun (and not on a gloomy, overcast morning in February!)
We'd love an invite to breakfast next time Sam please! Do you style your table for breakfast? Let us know or on Twitter @LauraAshleyUK