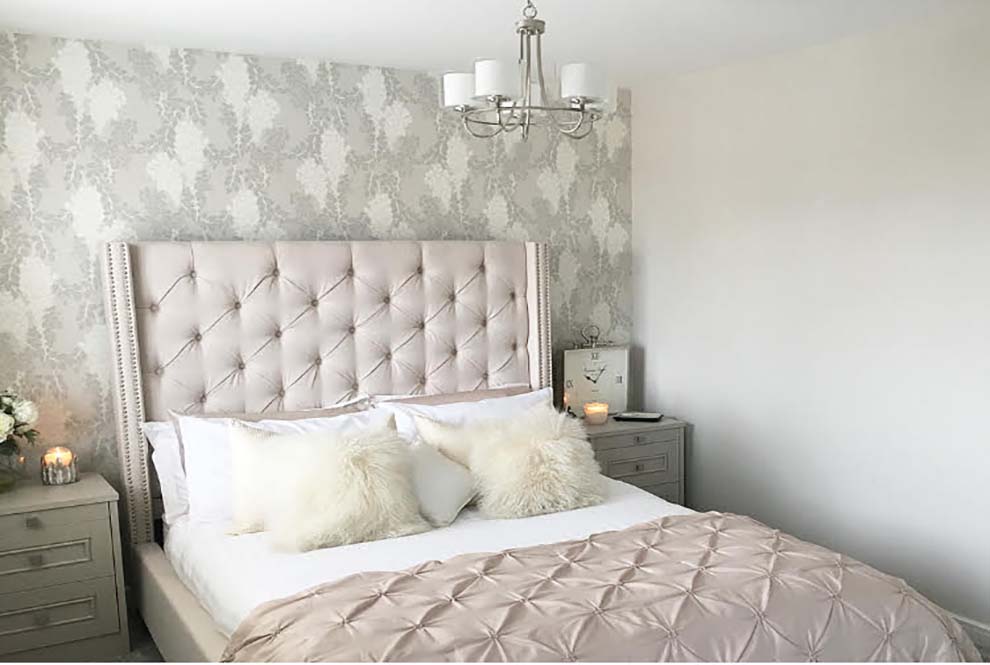 Do You Want The Perfect Lighting For A Glamorous Master Bedroom? read more
If you enjoy decorating and creating a glamorous sanctuary within the home, choosing the perfect lighting that encapsulates the space and set a sophisticated tone, can be the most enjoyable part of the entire process.
To create a sophisticated yet glamorous bedroom there are some careful decisions that need to be made. In order for space not to become too busy or full of a certain theme that can create an overkill of the space.
Lighting is one of the most important elements when translating a certain style into a room. A glamorous space deserves a truly show-stopping light fitting that draws the eye in as soon as you walk into a room.
How I Transformed My Bedroom With Lights
I wanted to create a space that I couldn't wait to cosy down in to of a night, a place that felt warm and luxurious, inviting and magical. My main light fitting had to have a contemporary edge with a classic feel, chrome with an element of decadence.
The bedroom shouldn't feel too closed in, but it should feel cosy. The mind should have the space to recharge and rest in comfort. It's quite easy to accomplish a glamorous look without an overload of decretive décor. Choosing larger statement pieces rather than lots of little décors helps towards the feeling of clear open space. At the same time, everything was still thoughtfully considered with specially selected pieces.
Lighting makes all the difference when creating the perfect ambience in a room. Different levels of light create a unique space that leads the eye around the room. Floor lamps in corners are also great to make the space feel more inviting and the use of warm bulbs promotes the feeling of warmth and comfort.
We would love to see your home decor ideas @LauraAshleyUK with the #LauraAshley